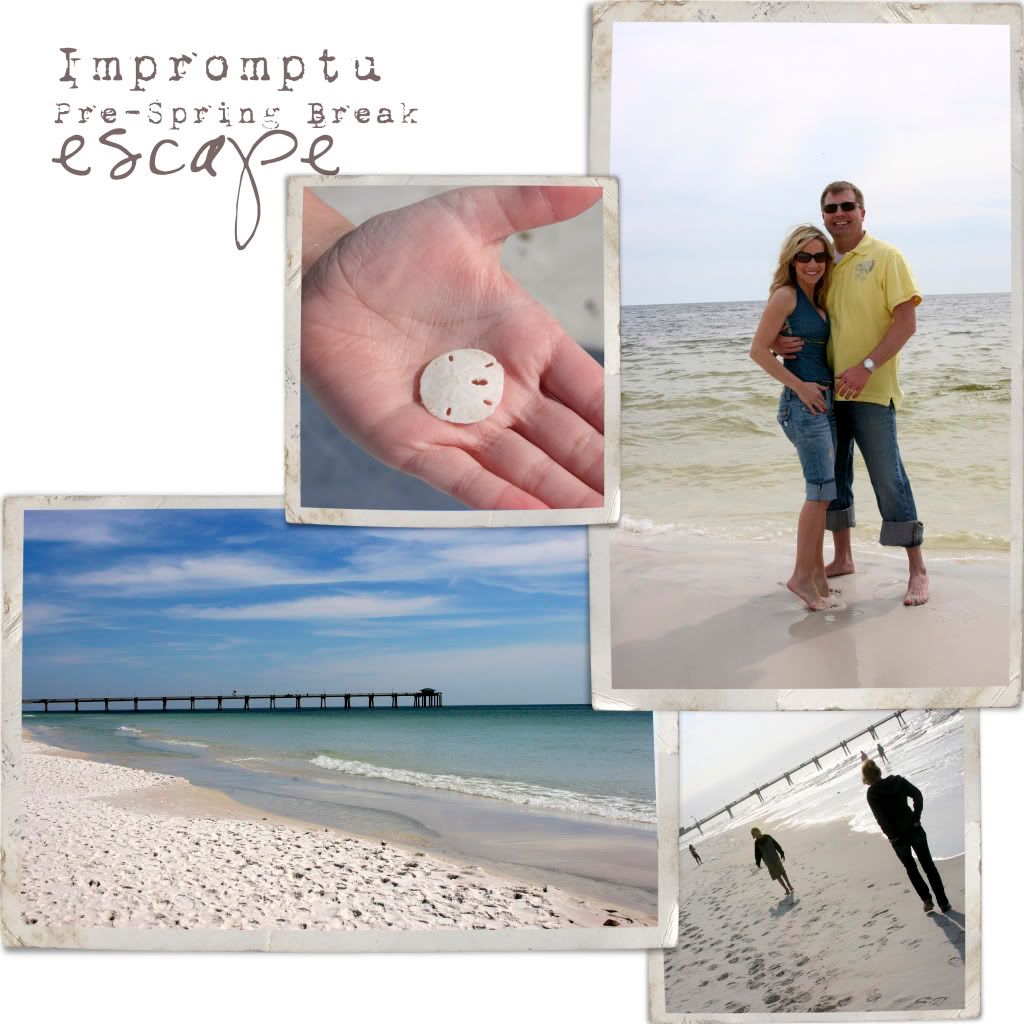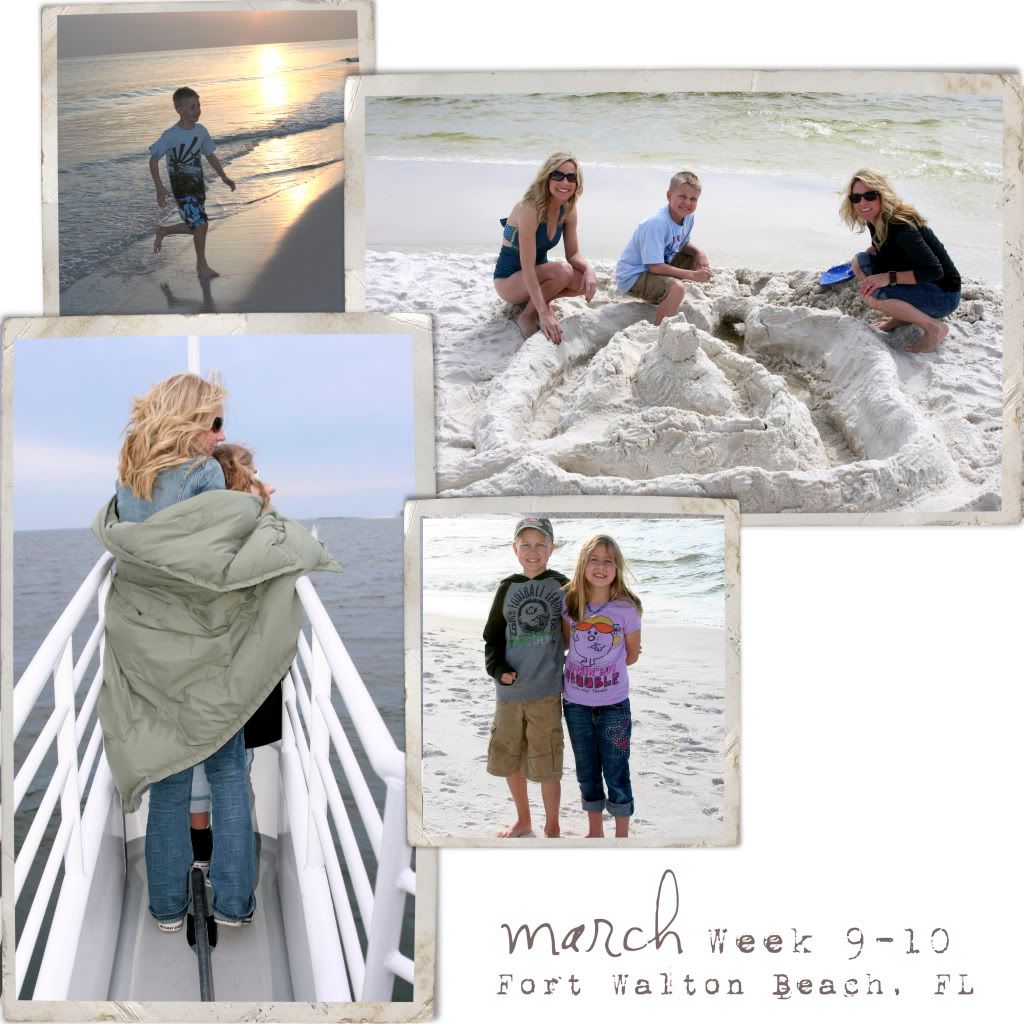 I'm finally getting around to getting my P365 week 9 & 10 pages done. Other things have taken precedence as I've tried to get caught up. There always seems to be so much to do after a trip. You have to use your imagination a little, but this should be side by side. Both are 12x12 pages.
I must admit I had some anxiety the last day we were there. I was a little snappy and less than excited to leave such a beautiful place. So, I went down to the beach and took it all in one last time. There was some weather moving in and the waves were larger than normal. I watched Rena and the kids attempt to save one jellyfish after another and as I stood listening to the waves and the birds and the laughter of my children, it calmed me.
It is so easy for me to enjoy life and live in the moment in such a wonderful climate with an abundance of beauty. But I don't live near the ocean or the mountains, I live in the heartland of America where we have exceptionally long winters... months on end when your skin doesn't even have a chance of seeing the sun due to layers upon layers of clothing and cloud coverage. I know there are many out there that can relate to this. I'm working on enjoying the snow and rain as well, but being cold is definitely not my favorite thing.
I think anyone who is sentenced to a life in cold country should make it a priority to have a warm getaway every February. That is when it becomes old and unbearable for me. I know that finances do not always allow for such luxuries... but I am going to make it a personal goal and priority to make it possible. It might mean cutting back in other areas or budgeting tighter, but I'm willing to make sacrifices. I have realized that it is necessary for me personally.
It was a great trip and I'm thankful for all the memories and photos that sustain me. Whenever I'm having a moment I can look through pictures and my mind is flooded with wonderful memories.
When we left on our getaway there was still mountains of snow. (Look out the back window.)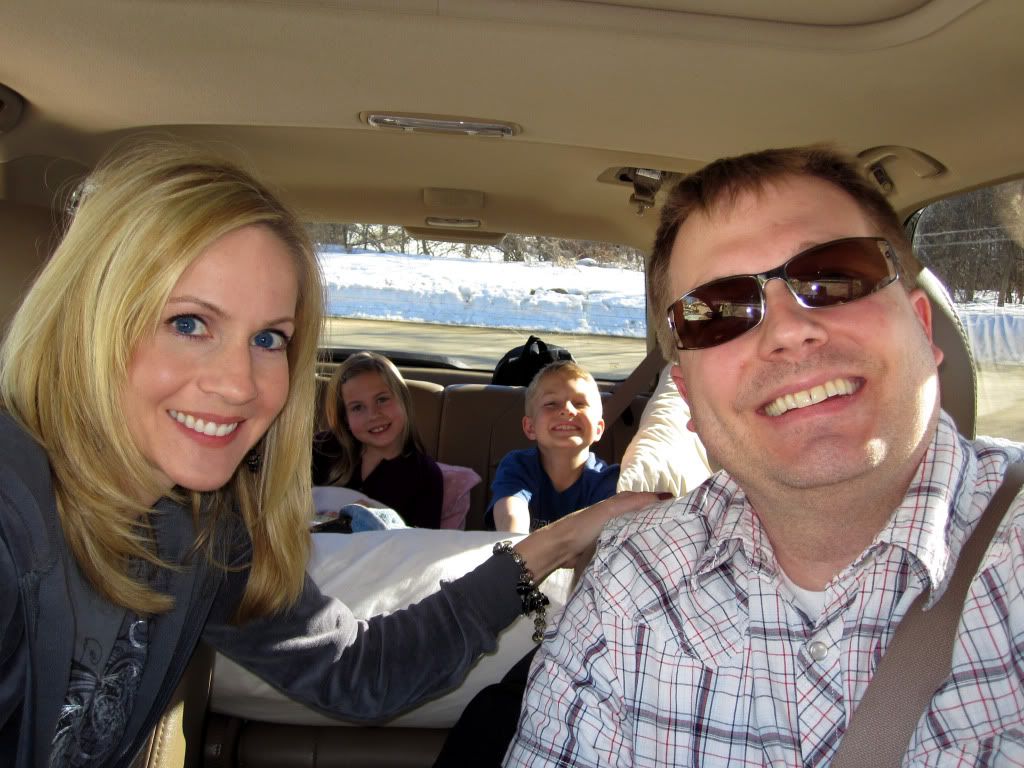 It would appear we left in the nick of time. (And perhaps survived the worst of winter?) While away they had a week of rain and this is what we came home to...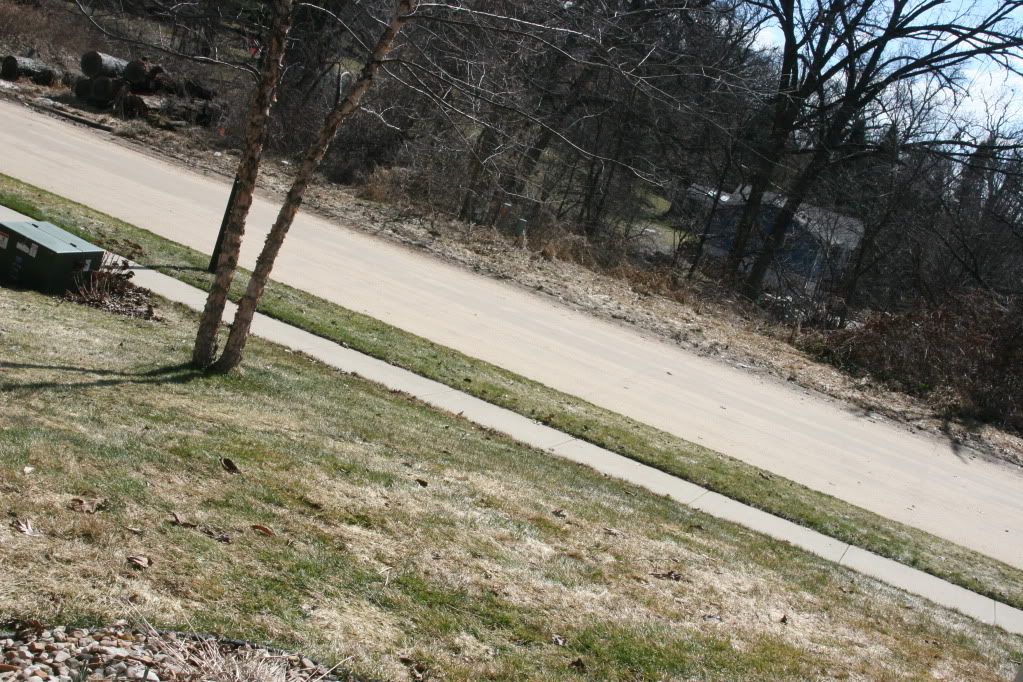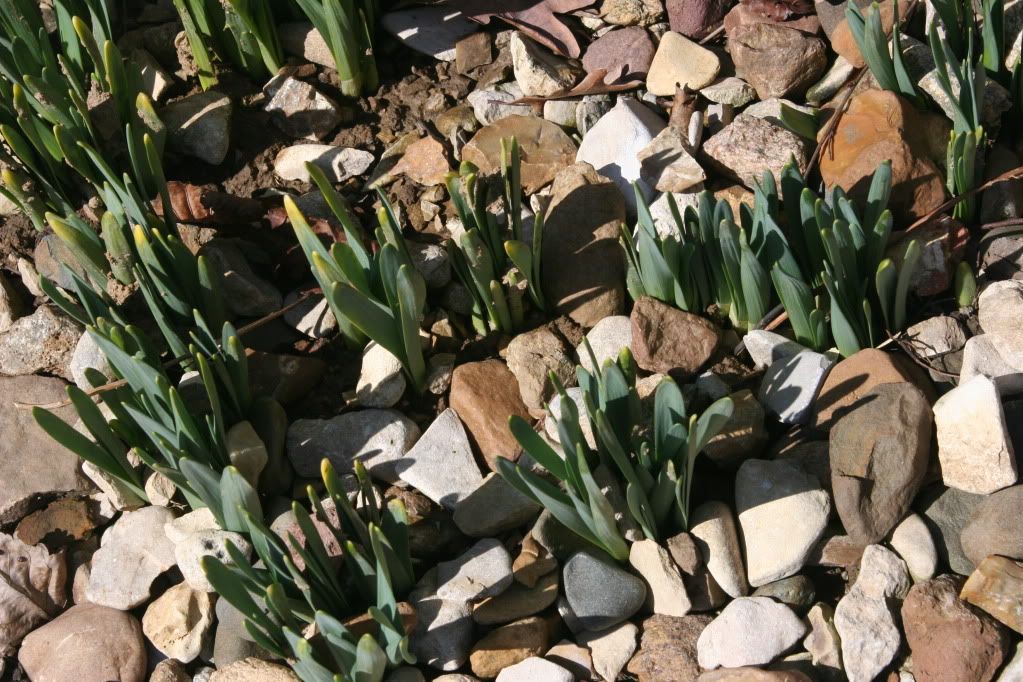 Yes, my friends, that would be NO MORE SNOW and daffodils! I haven't seen my grass in at least 3 months now... all that brown grass is a welcome sight. It is sunny and 68 degrees outside today and feels heavenly. Spring is here. Hallelujah, happy day!
If you would like to see more highlights of our trip you can go to http://s359.photobucket.com/albums/oo34/iowalish/Impromptu%20Pre-Spring%20Break%20Escape%202010/?albumview=slideshow.
Are you going anywhere amazing for your spring break?