Before I begin I thought I should just make it known that this was my first excursion to The Big Apple. I come from Iowa where there are more corn fields and pigs than people, where I can still send homemade cupcakes to school, and where the news is about new puppies or school board meetings. Having said that, I'm sure you can understand my shock and surprise at the things my eyes beheld in the big city. People, crime, and pollution really do fill the streets; an experience sure to stay in my memory bank for some time to come.
The things that made the biggest mark for me...
The sheer amount of walking.
I'm happy to report that I did not end up with any blisters. I opted for my rocket dogs and although they are not really the cutest or the proper shoes for a marathon amount of walking, they did ok. My legs on the other hand were sore in new and unexpected places that I didn't even know could be sore. We stayed in Hotel Beacon on the upper west side and took the subway everywhere. Wow.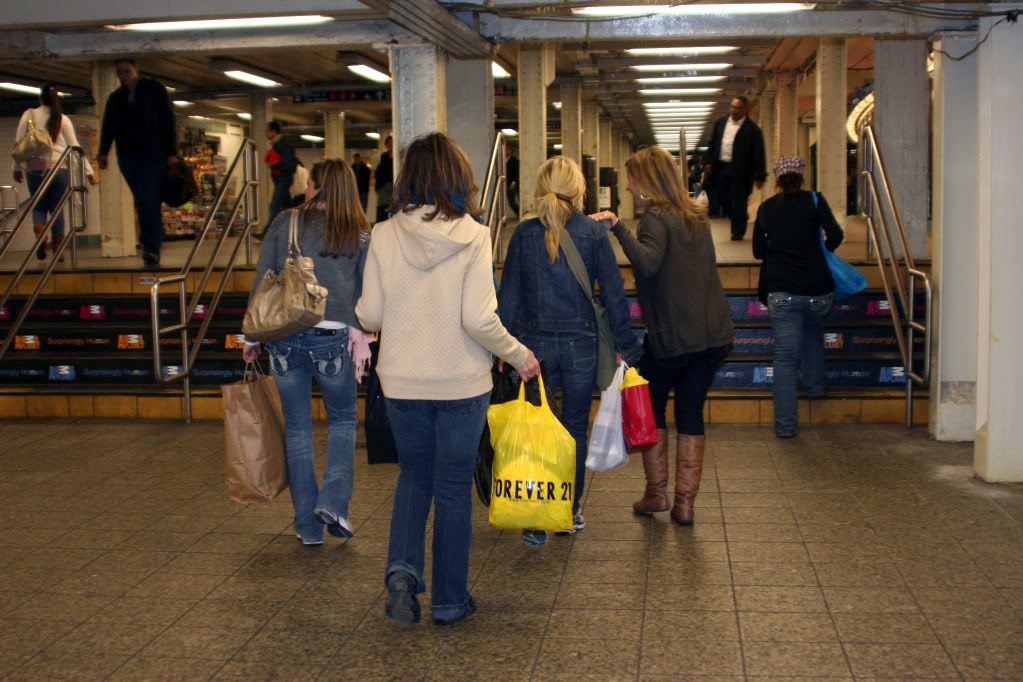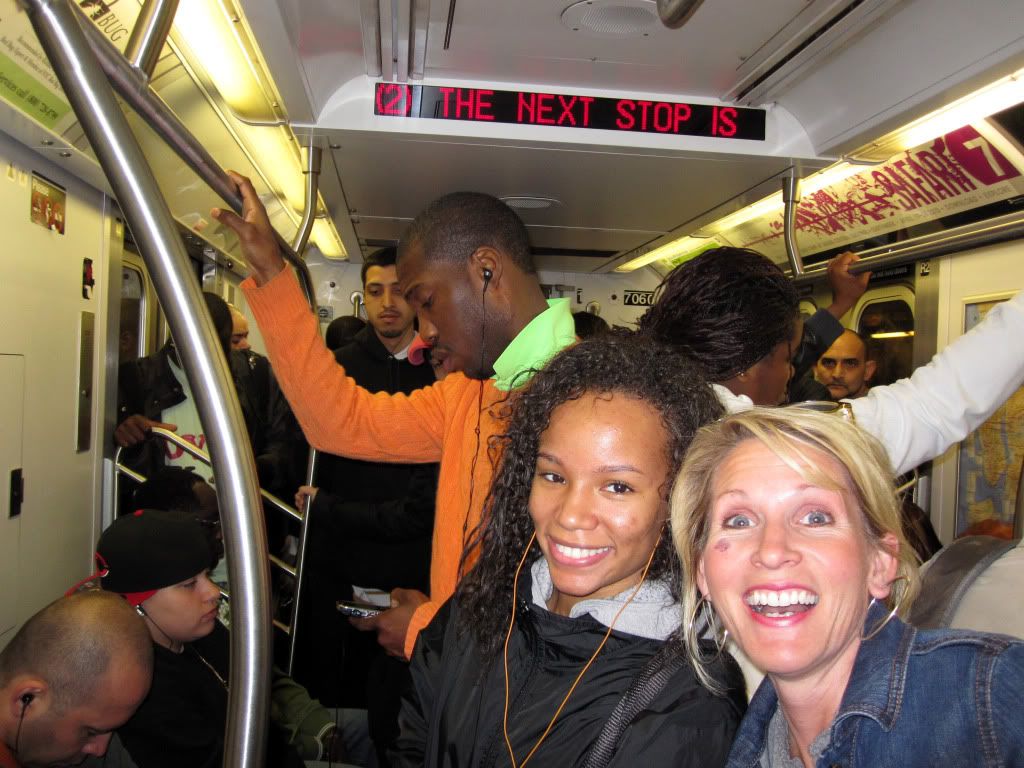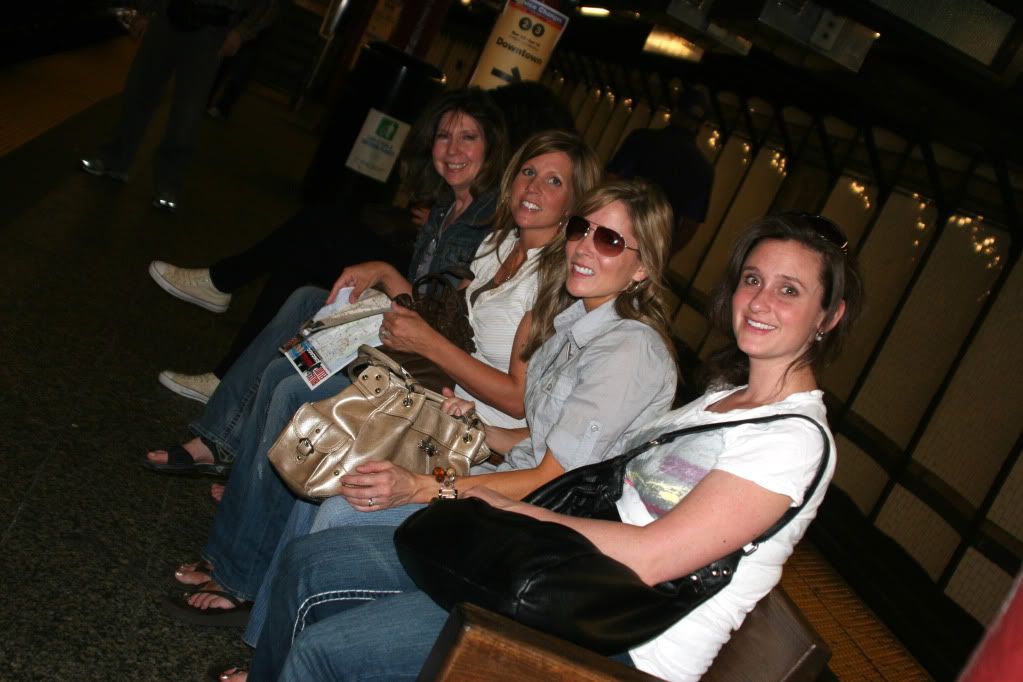 You could really lose some weight there if it wasn't for all the yummy food on every corner. Which brings me to the next memorable thing...
Food.
The thing that ate up most of my money (no pun intended) was... yes, Food! We ate at several uppity restaurants where the food was exquisite. I even had a $9 glass of juice at one. Shawna says it was worth every penny. Not so sure, but an experience. We also had a connoli in Little Italy, a hot dog on Union Square, New York style pizza, a lots of good sandwiches- they have great cafes and delis. We never did get that cupcake. We just ran out of time.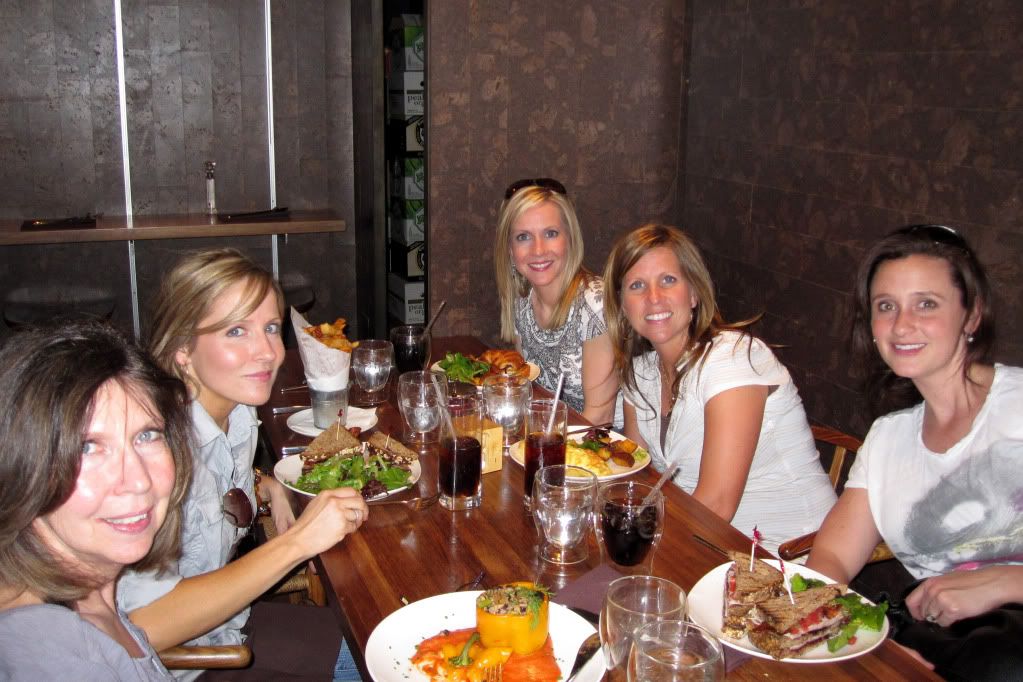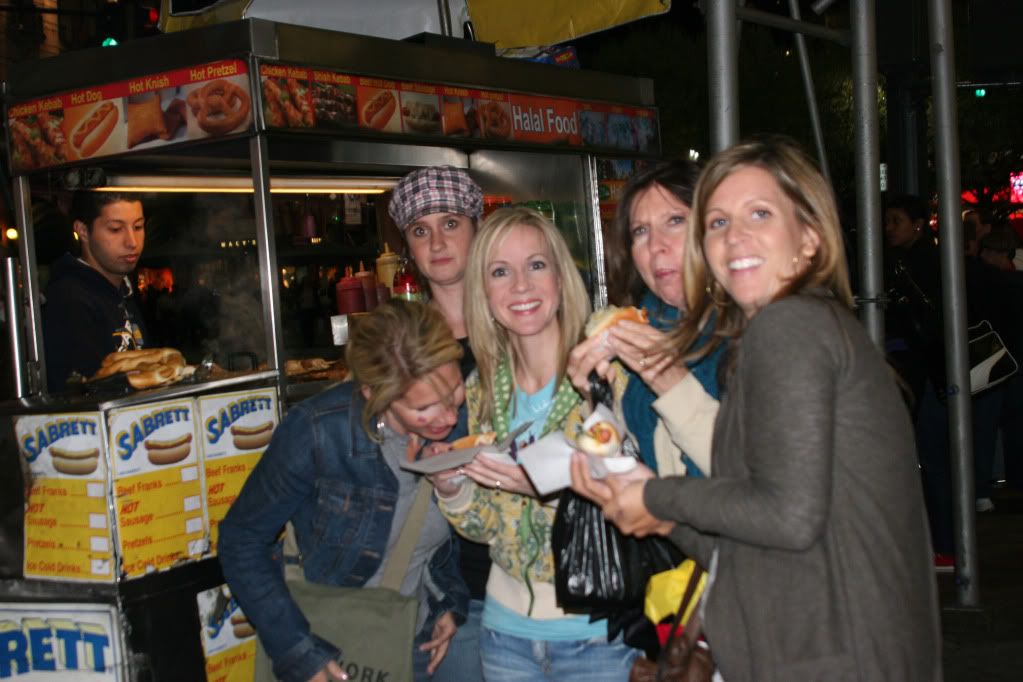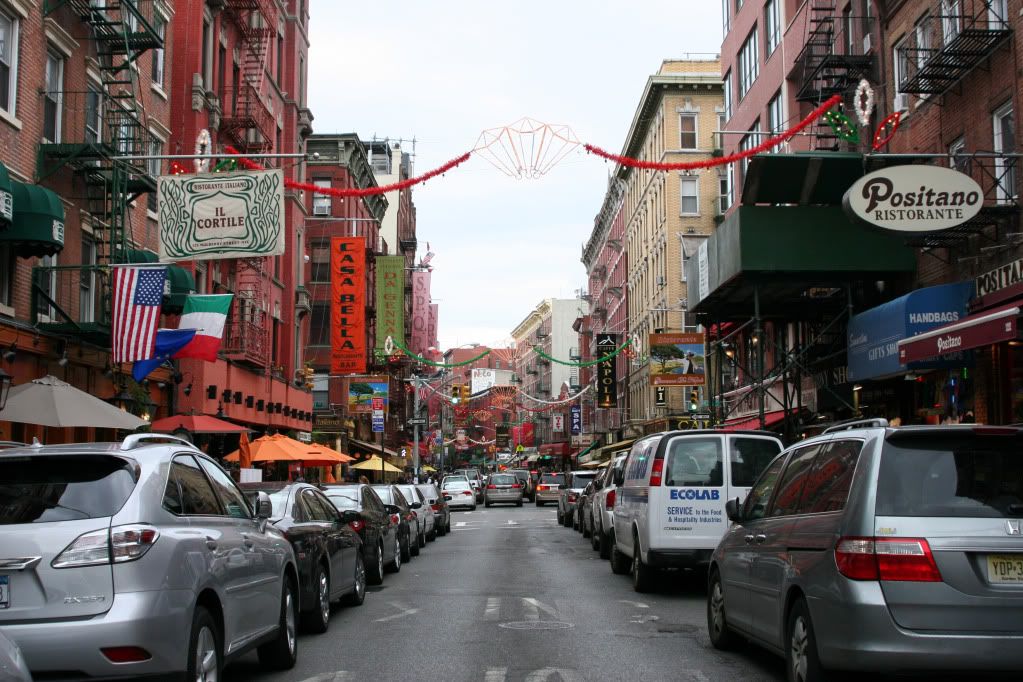 (this photo is of Little Italy)
Chinatown Shawna style
My sisters tell me everyone does Chinatown this way, but if you've ever watched "Taken" it all was too reminiscent of that movie for me. There were these big black guys or Chinese men that stood on the corners with walkie talkies holding large white or black bags. Inside were the treasures... Oakley sunglasses, Prada handbags, Tiffany jewelry. If we were interested they would radio their counterpart who would meet us at a location and take us to the secret stash. At one point we were taken through this wall down a fight of stairs to a basement that could very well be on "Hoarders". From there we were taken down a skinny hallway to this small room holding all the name brand handbags. A man came out of nowhere right behind me and scared me half to death. It was definitely an experience I wanted to be part of, but didn't share in my sister's calm amusement. I'm still not sure if these were pirated or stolen, but both illegal all the same. Several times cops would show up to bust them on the street and they would take off running.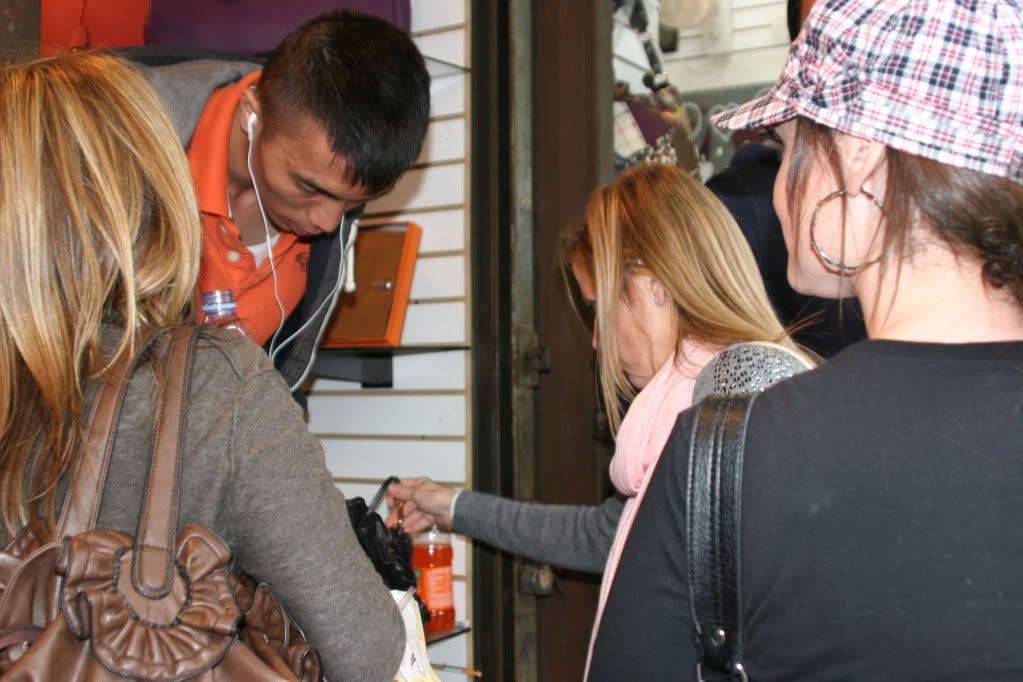 Central Park.
Exquisite. Not enough time spent there.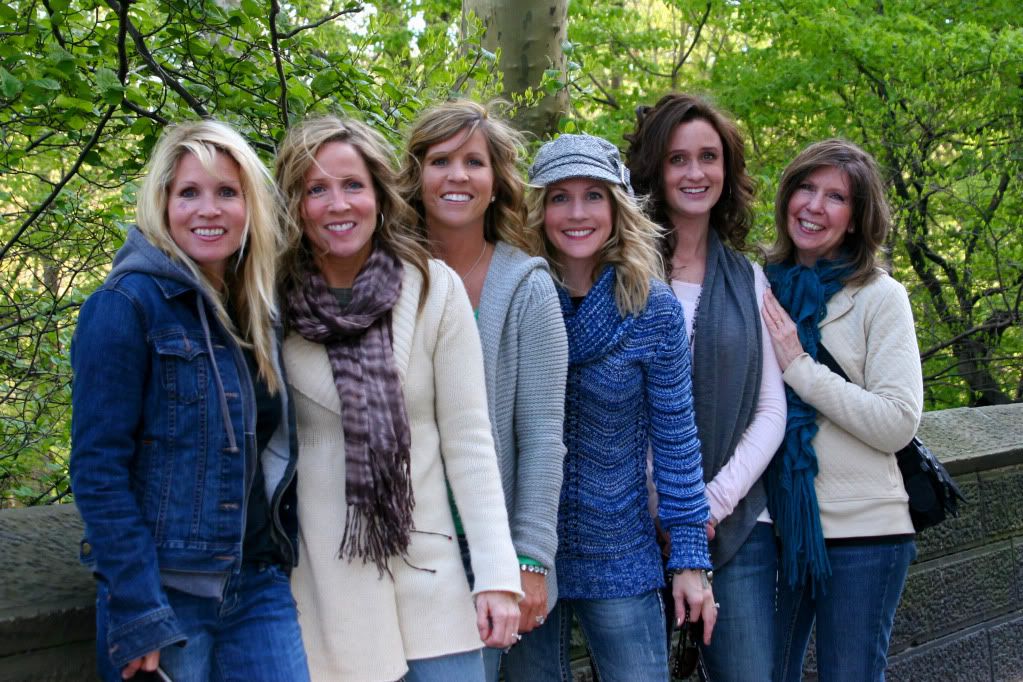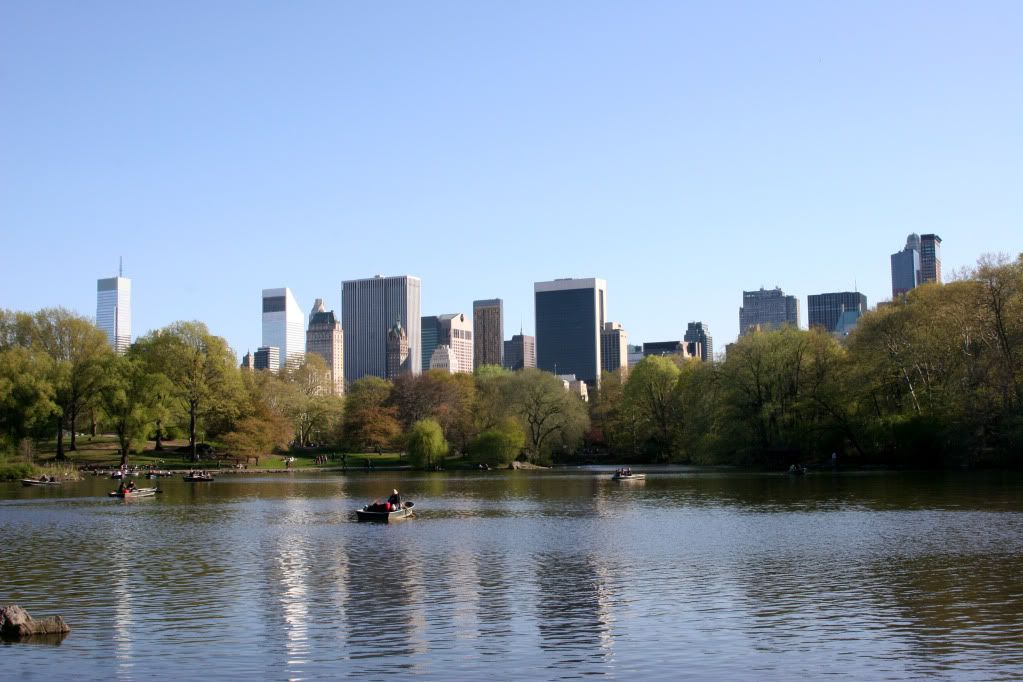 Wicked.
Second time seeing it. We had super crappy seats, but it was worth every penny. Still gave me chills. If you haven't yet seen it, you must!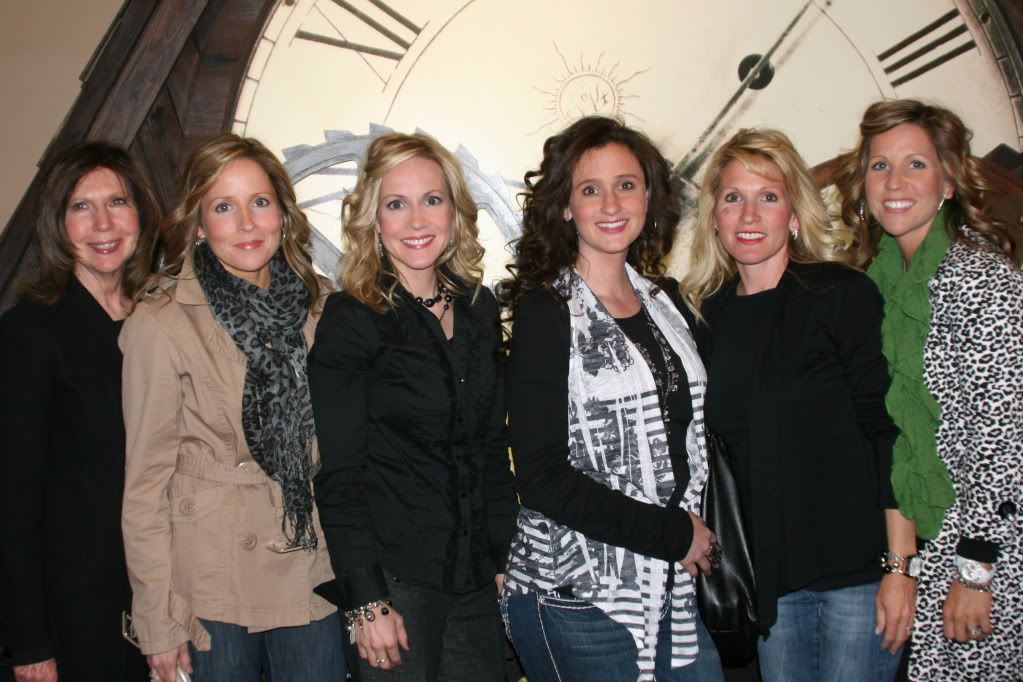 Ground Zero.
There is new contruction going on at Ground Zero and it is impossible to really see anything. They have relocated everything that was on the wall to the Trinity church across the street. It is the new shrine.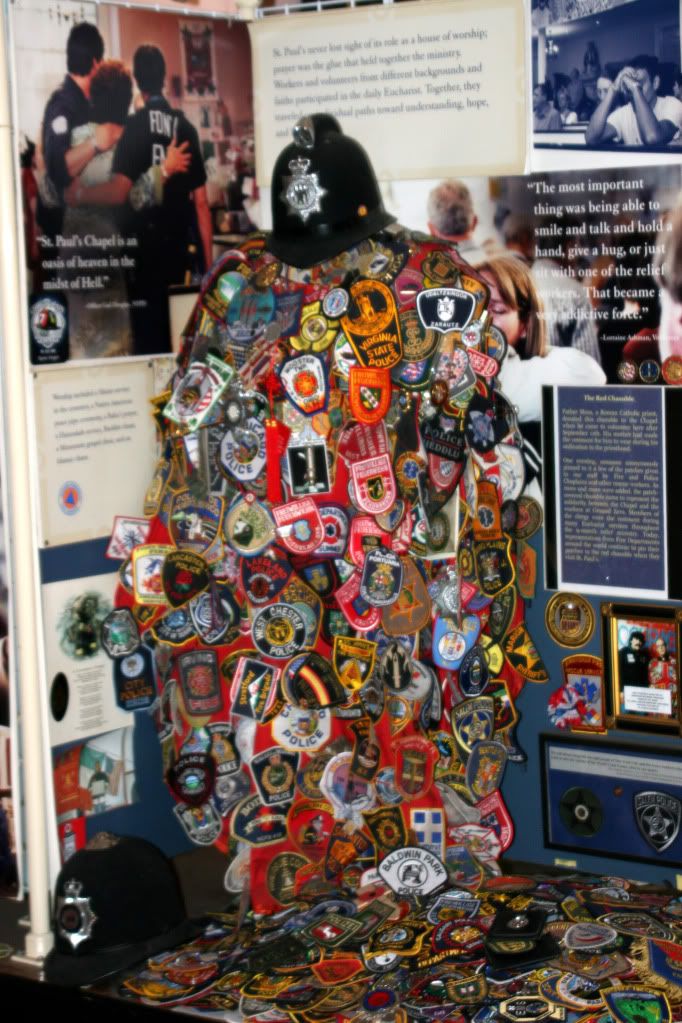 Times Square.

Day or Night- amazing. It's something that you really can't capture with a photo, but here's a glimpse.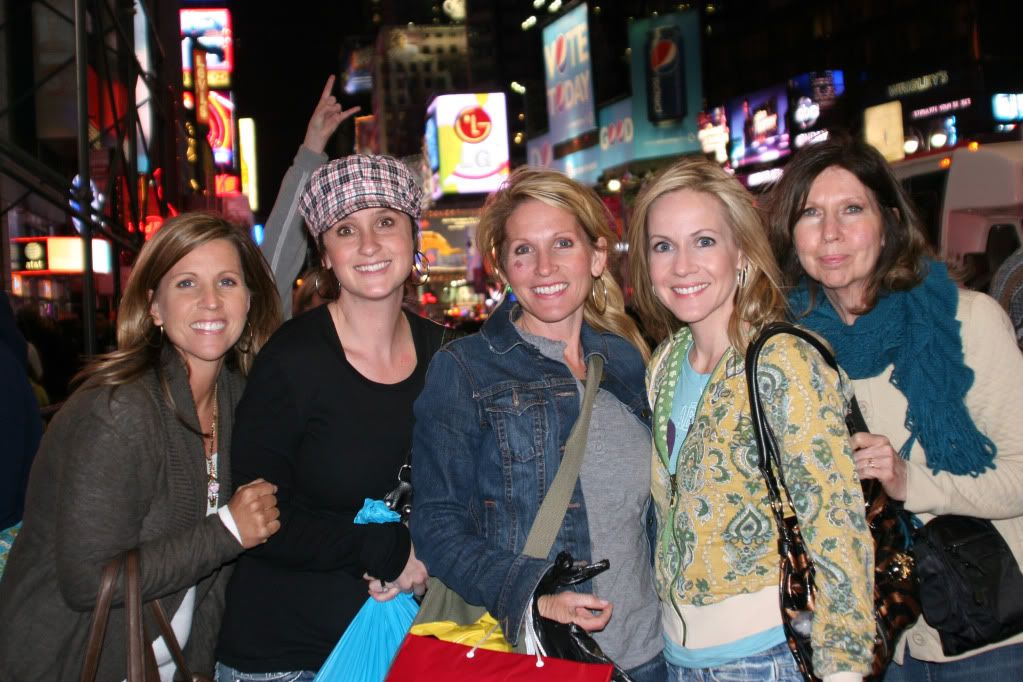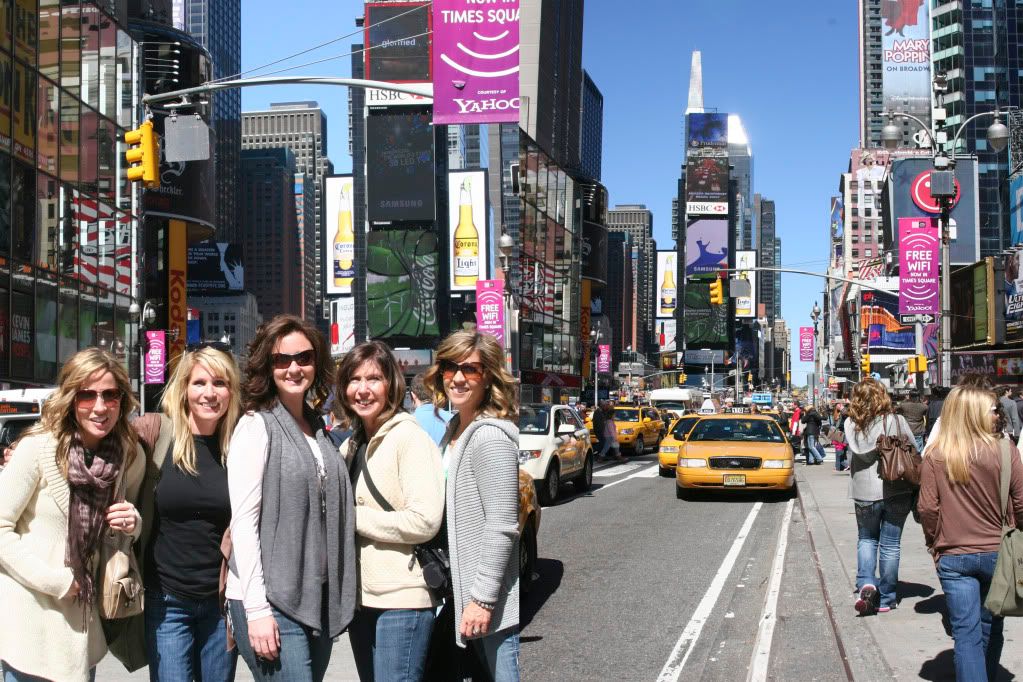 Statue of Liberty.
We ended up just taking the Staton Island Ferry, so didn't get up close and personal- but still breathtaking. It was a cool, very windy day so pics were hard.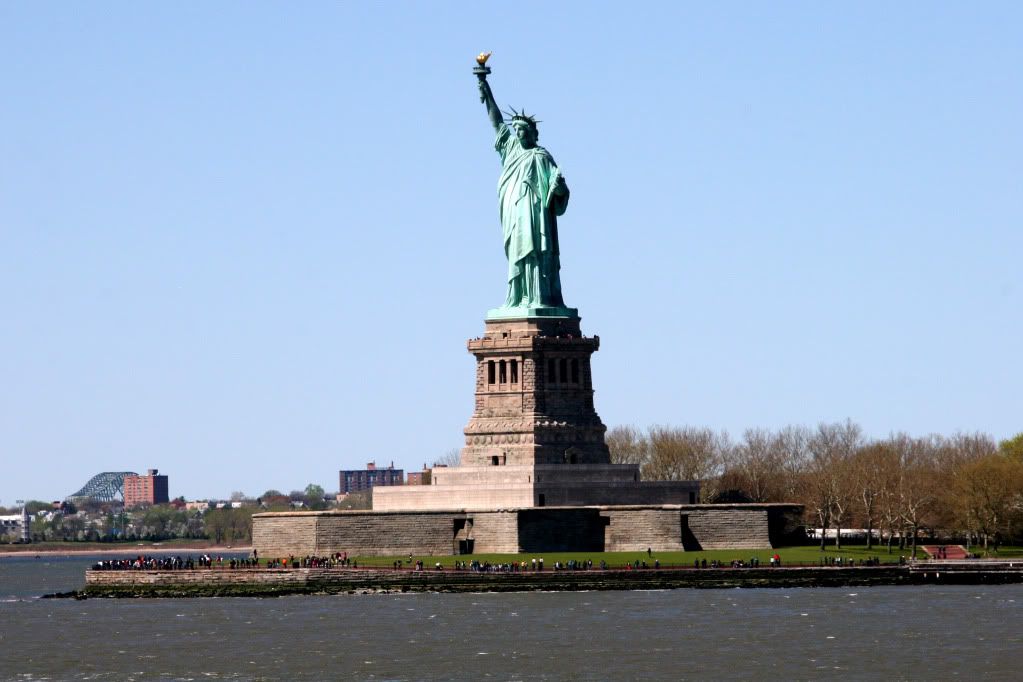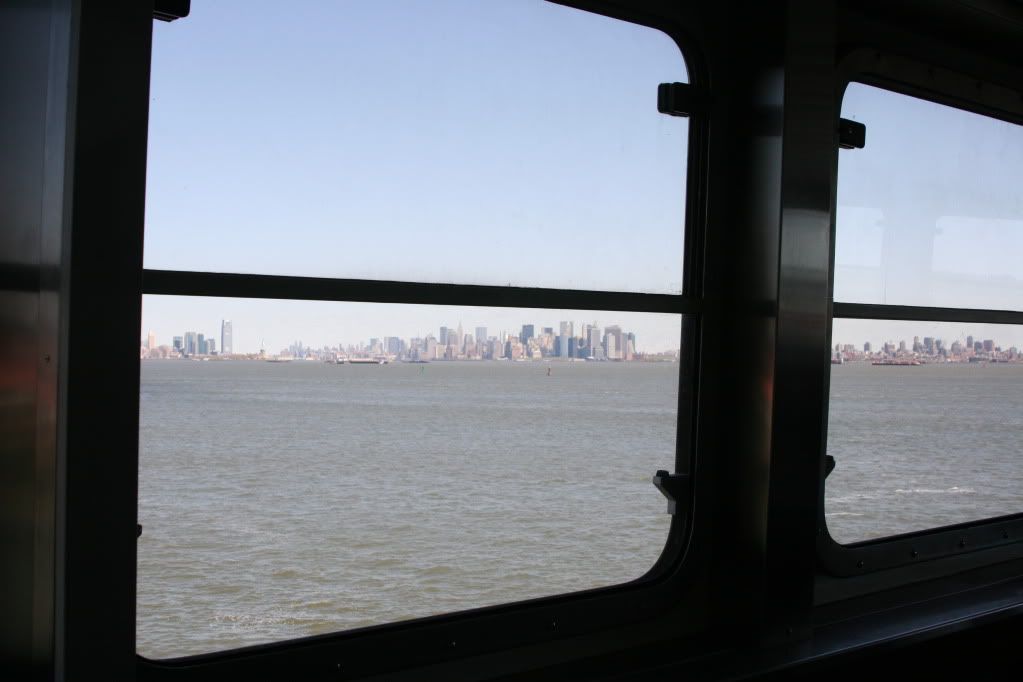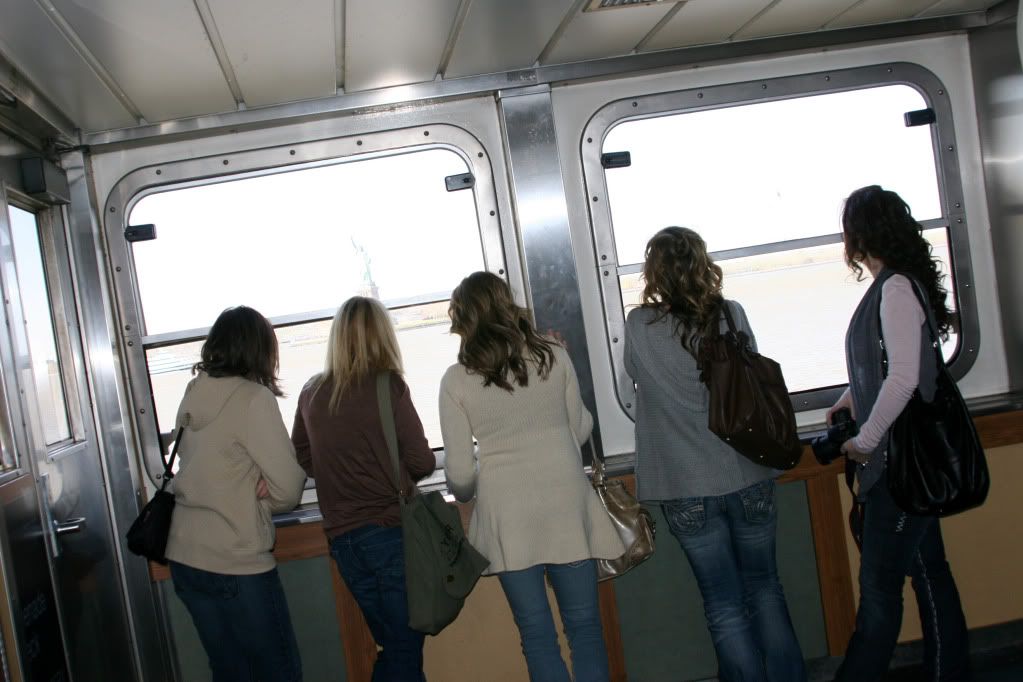 Crazies
This is what I call all those wackos on the street... the guy disrobing and masturbating outside the subway, the naked cowboy on Times Square, the Obama condom.com promotor, the incredible hulk looking guy, the white afro hair woman, the man threatening another in the subway, a nun accosting my sister, the list goes on and on. I actually can't imagine raising a child there. I was too afraid to take a photo of most of them. Here's a few I did get...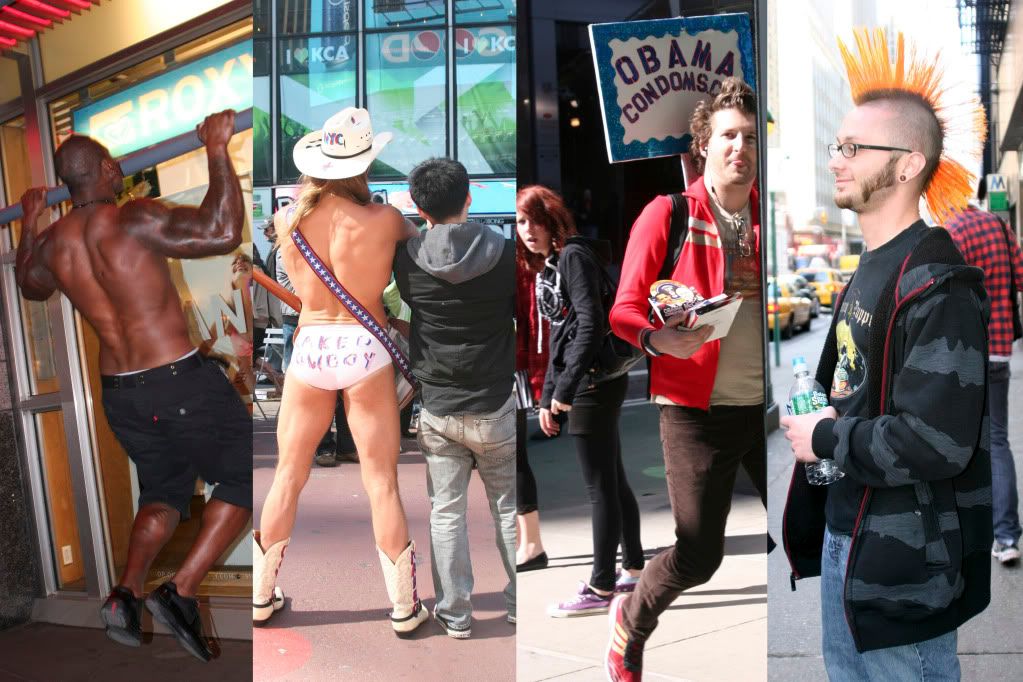 Other Highlights
Empire State Building at night with long lines and large gusts of wind (don't have those pics yet), Soho shopping, Grinich Village, Century 21 (Yikes), Financial District, M&M Factory, the toy store from Home Alone, etc.
This was definitely a Barnes style 4 day getaway. They sure do know how to pack it in- No rest for the weary! Shop til you drop!!
These were some of my favorite pics, although I must admit I didn't take as many as I normally do. I was on strike from photos for a couple hours day 2. My husband tells me I am a photo nazi and that it's difficult to have your picture taken all the time. That may be so, but it is also difficult to lug it around, so I've been doing some thinking and have decided I may not take my SLR on my next trip. Less whining and more free hands. Maybe I should only pull it out for paying customers who actually want to get their photo taken. Enjoy these, there may not be so many next time. (If I get the other photos I'll post them later along with my weekly scrapbook page for P365.)
I'm tired and my husband is wanting my full undivided attention.