Do we have some strange odor that attracts birds?
Do we reek of death over here?
Do we look like the grim reaper?
These are the questions that first popped in my head when I found not one, but two dead birds in our entry.
Yep. Totally sick. Maybe not as sick as that hawk devouring the squirrel yesterday.
But still pretty yucky... lying there belly up with their (larger than I expected) talons just frozen in midair. Eew.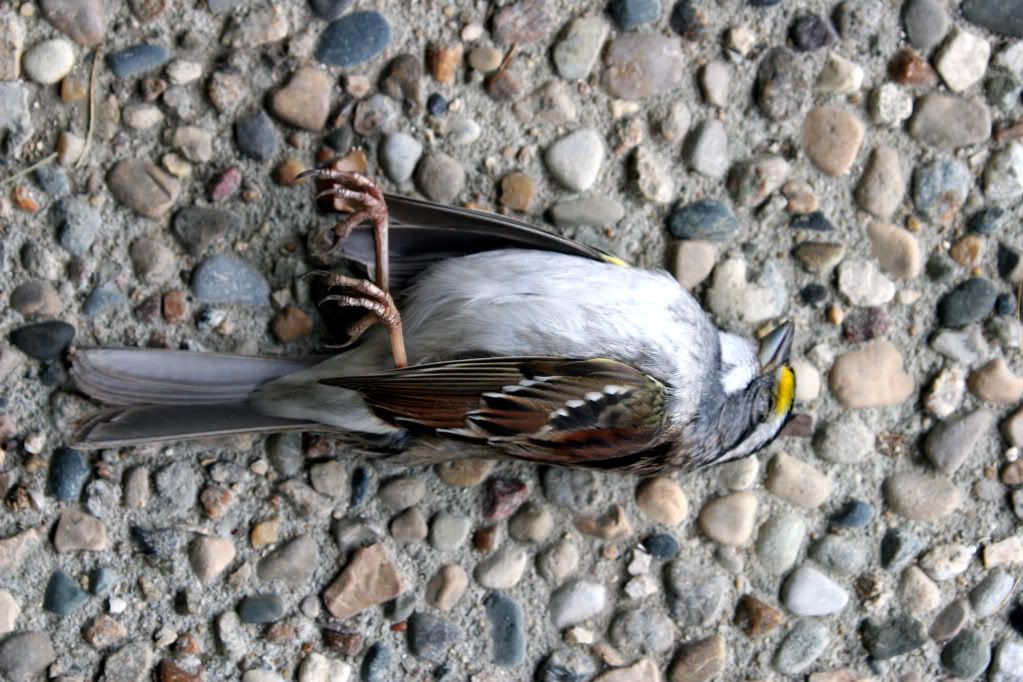 Then after hearing at least another dozen pings on our windows from unsuspecting birds… I did what I do best.
I googled it.
And there it was in black and white.
And then I felt oh so bad.
One hundred million to one billion birds die each year due to collisions with human-built structures across North America alone. It is the reflective and transparent characteristics of glass that make windows invisible killers. Birds see the tree reflected in a window, or the plant behind the window, not the glass itself. To stop these collisions one must make glass visible to birds.
(To learn more about ways to prevent this go
here
.)
Ok, so they're not the smartest species.
Even so, my kind heart is laden with grief that I didn't respond sooner to those loud pings.
Maybe there was little I could have done right then to prevent their untimely deaths, but I could have tried.
And I did nothing.