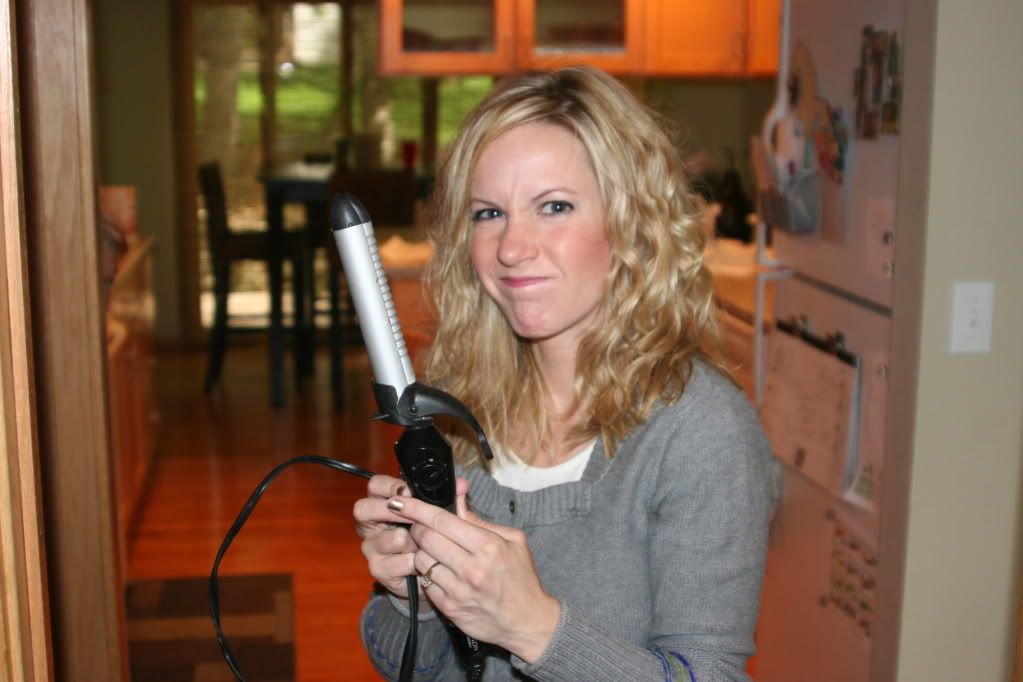 After 2 weeks of a semi-successful experiment... it all went to CRAP!!
I think this is my hair's way of getting back at me.
Day 1 (Wed)
I didn't have time to properly do my hair, so I opted for braids and a cute hat. Fine.
Day 2 (Thurs)
Not so fine when I removed braids. Revealed a wild, ratted mess. Worked it with my spiral iron and wore a wild outfit to match the crazy hair in an attempt to pull it off. Failed miserably.
Day 3 (Fri)
My dry shampoo malfunctioned! Not sure what exactly happened, but it appeared to have just evaporated into thin air. When I went to use it NOTHING came out. Had to improvise with a hat. [Note: Give Ulta a piece of my mind.]
Day 4 (Sat)
Washed hair. I just couldn't stand it another day. It was supposed to be 30 mi/hr gusts of wind and I could just imagine the nightmare shape my hair would be in after sitting at the soccer field for an hour, so I opted for curly. I normally air dry and use most of the natural curl, but there was no time for that so I blew it most of the way dry.
10 minutes before needing to be
in the car
on the way to my son's guitar concert...
My spiral iron started on fire!
Yes, you heard right- FIRE! I had only curled half of my head.
I immediately unplugged it. [Lesson I extracted from my
toaster catching fire
.] And this is what I was left with... half a head of very frizzy hair. 8 minutes left now and AHHHH. What's a girl to do? There was no time to wet it down and start over. Think, think... 7 minutes and counting...
Messy bun it is. Another not so great hair day to round off my week.
So, this post is for all of you who were under the impression that I have great hair-- WRONG!! So, incredibly wrong.
And... I have compiled quite a list for the Friday Flip Offs over at
kludgymom
. Stop over and give her a visit if you've had a week like mine.