This week I was inspired by the work of
Ali Edwards
. She does a beautiful job of capturing everyday moments as only she can. She has a signature style all her own. I will never capture it quite like her, but I am a HUGE fan of this idea.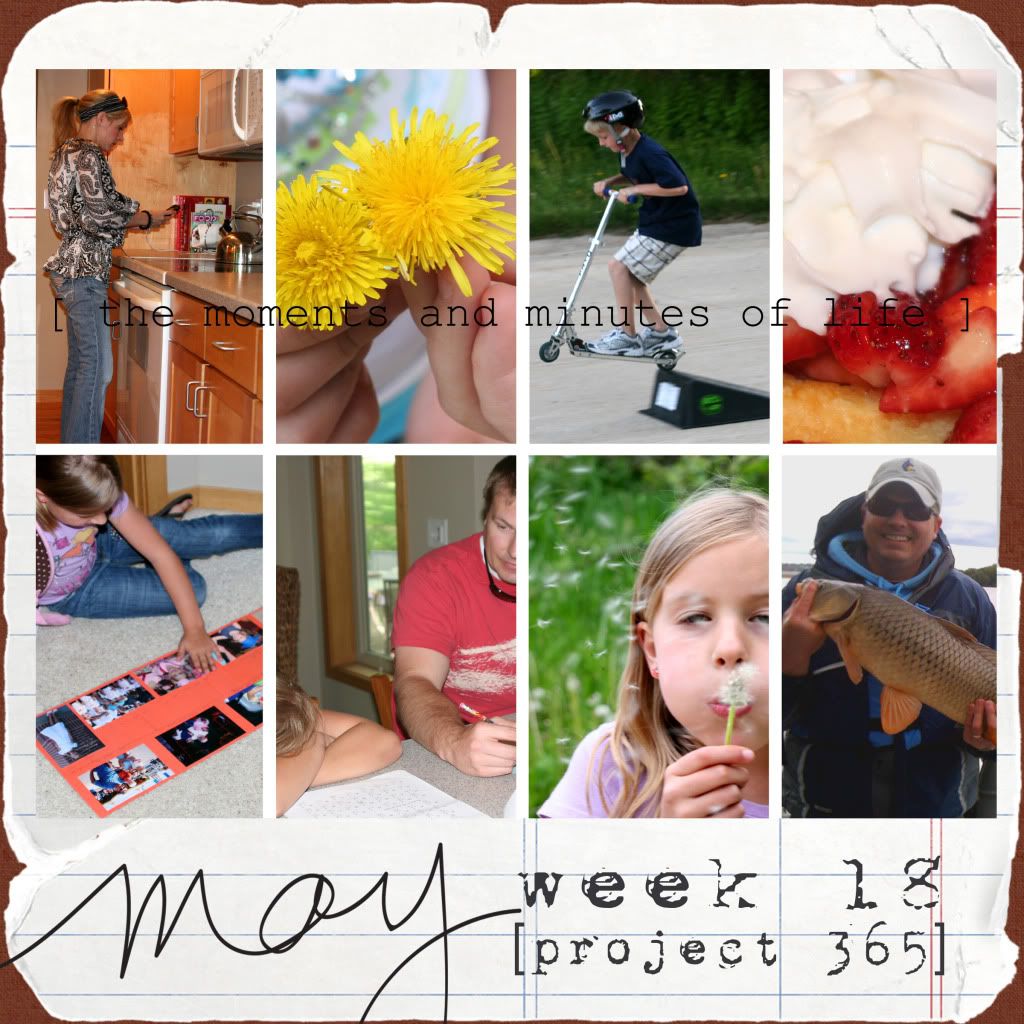 Last year I documented one picture every single day for one year,
PROJECT 365
. I never missed a day. Some nights I had to find a wifi signal at a truck stop or a cafe in a remote location to complete the task. There were nights that I felt too tired or sick. But I never missed a day. It was hard and it challenged me. But I did it and it will be a book that I will treasure for years to come.
This year I loosened the reigns and am no longer documenting daily, nor am I photographing daily. Instead, I am doing project 365 in weekly chunks. I never start the week with a plan. I snap photos here and there and then as the week unveils itself I figure out a theme. Sometimes I don't know what it will be until I download my photos for the week. You can see all of them
here
.
You can view them by weeks below.
Week 1
Baby It's Cold Outside
Week 2
Ooh and Ugh
Week 3
Finding Fun in the Funk
Week 4
Busy Nothing and a Birthday
Week 5
Overcoming Obstacles
Week 6
Cupcakes, Candy, and Cupids
Week 7
For the Love of Family
Week 8
Riding the Waves
Week 9
Impromptu Spring Pre-Break Escape
Week 10
More Florida 1
and
More Florida 2

Week 11
Mug Shots 1
and
Mug Shots 2
Week 12
Spring Break Surprises
Week 13
Easter Traditions Old and New
Week 14
New York City
Week 15
Spring Has Sprung
Week 16
The Evolution of Motherhood
Week 17
Finally Free of Flat Stanley
As I reflect on my project so far, it has made me realize the every day moments that we take for granted are fleeting. I recently wrote a post entitled
"I've had a few wet dreams..."
Don't let the title distract you. At the end of the post I shared a video from Katrina Kenison entitled, "The Gift of An Ordinary Day". It is a touching video that serves as a wonderful reminder to cherish the every day moments- even the tedious, screaming babies, poopy blowout, I wanna pull my hair out, hectic days- because before you know it they will be gone and you won't be able to get them back. If you have a minute you should click on the link and watch this video.