Some couples seem to be a match made in heaven. Nothing ever goes wrong. They get along swimmingly and life together seems to be all sparkles and rainbows EVERY. SINGLE. DAY. Almost reminiscent of disney's happily ever after fictional endings.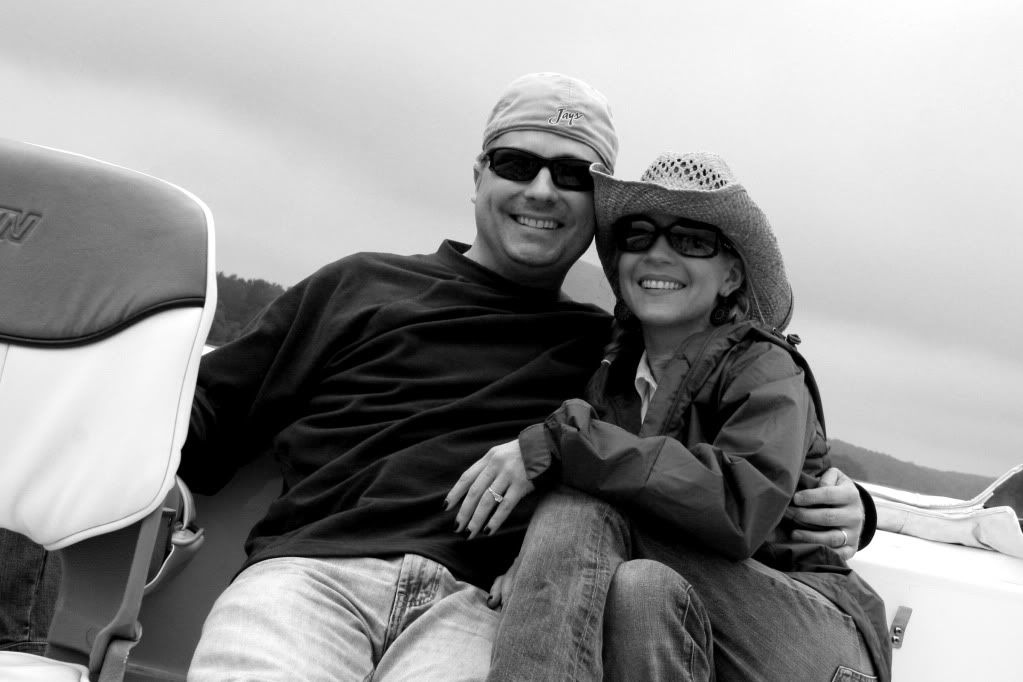 Well, unfortunately this is not the case for spouse and I. We are not smiling 24/7. Marriage is work. Hard work. Compromise. And his schedule isn't doing us any favors. You'd think after 17+ years we'd have it figured out, but I think it only gets harder as we become more set in our ways and sure of who we are. There is no room for complacency.
This week we have both made more conscious efforts for the other, for the sake of our matrimonial vows.
Spouse spends time away from his regularly scheduled ESPN programs to go shopping with me and I take a day off from my normal routine of cleaning and blogging to spend an afternoon fishing.
Friday we had such a day planned. I got up early and prepared for the day.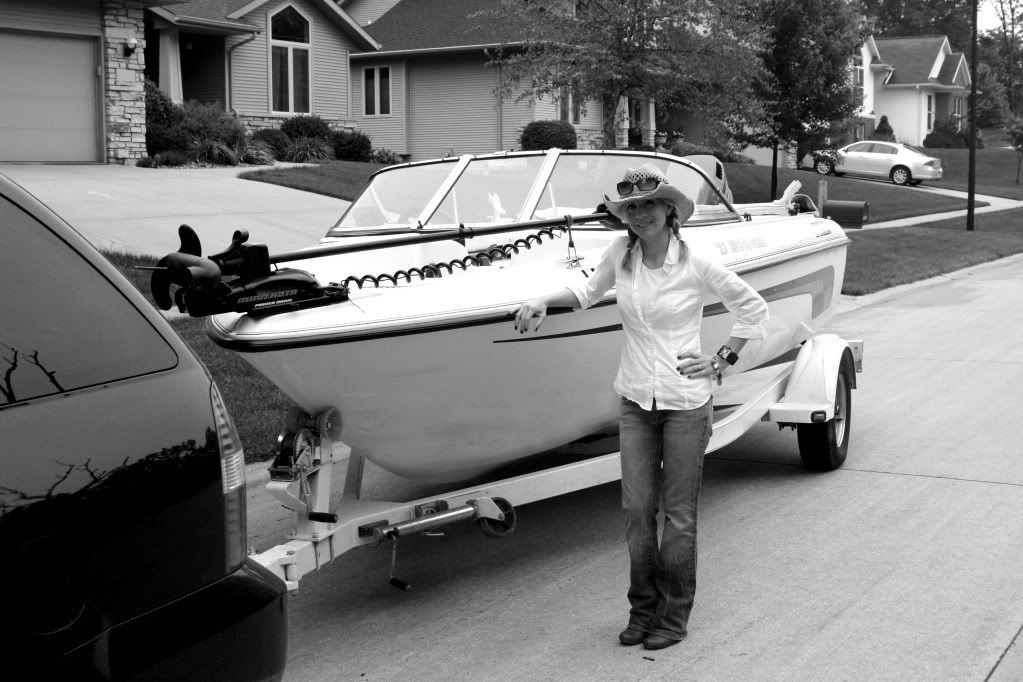 Spouse ribbed me. "Are you dressed for a fashion show or a day out fishing?"
I knew we were taking the boat out and I wouldn't be doing much hiking, so I thought carefully about my shoe choice and thought it was the perfect selection. Warm and practical. A hat for added protection and old jeans I could get dirty.
I reminded spouse that I'm a girl. He backed off.
What do
you
wear fishing?
I also packed my camera, a jacket, snacks, some band-aids (just in case), and wet wipes. Spouse laughed.
Hey, I'm a mom. Need I say more?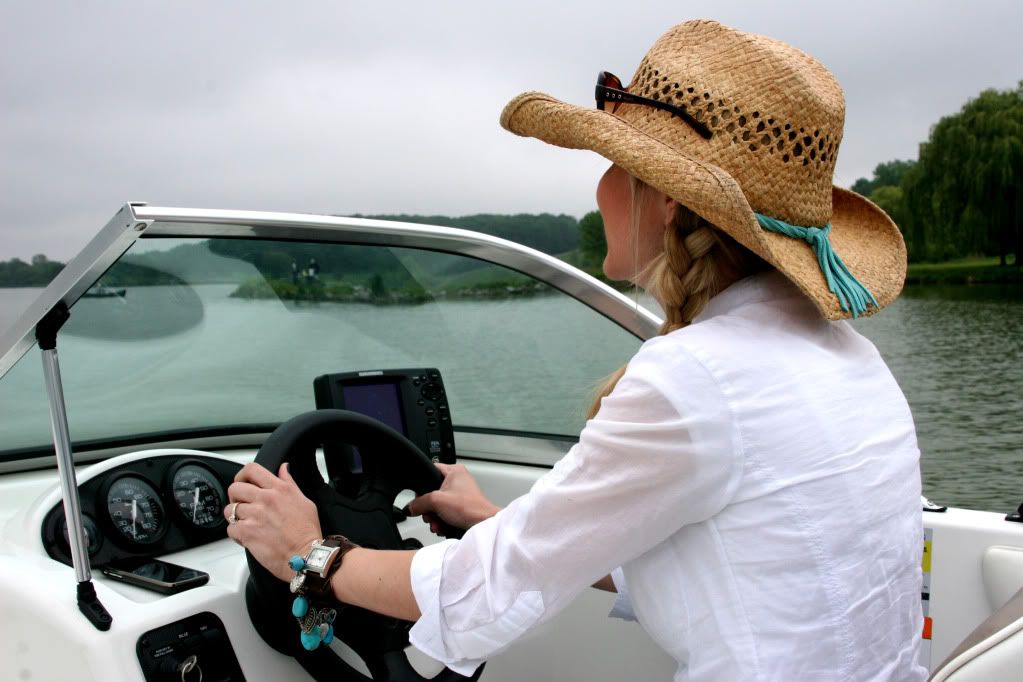 It was cool and overcast. Fish weren't biting with our lures. And to you facebook people who have no confidence in my abilities, the next photo is for you.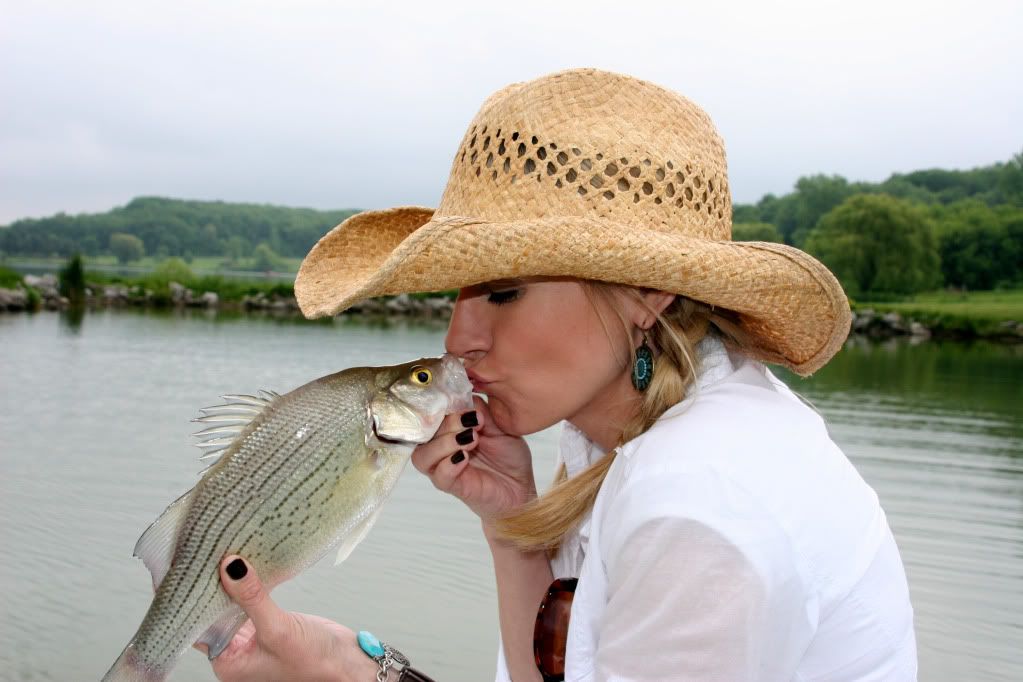 I bet you thought you'd never see me do that.
I'm growing. Expanding my horizons. But don't get any wild ideas.
Spouse seems to have some secret plot to train me up to be his next bass pro-fishing companion. Not sure that is going to happen in this lifetime. But thanks for thinking of me, hun.
We managed to get more snags than fish. I lost 2 of his favorite lures on the bottom of the lake. Oops. But we did get 2 striper and I got to reel them both in.
I think fishing is way more fun when you aren't just sitting, but then I think of those poor fish who have just been hooked. They were just going about their day when out of the blue their world was rocked upside down by a shiny, sharp deadly object. It seems wrong on so many levels.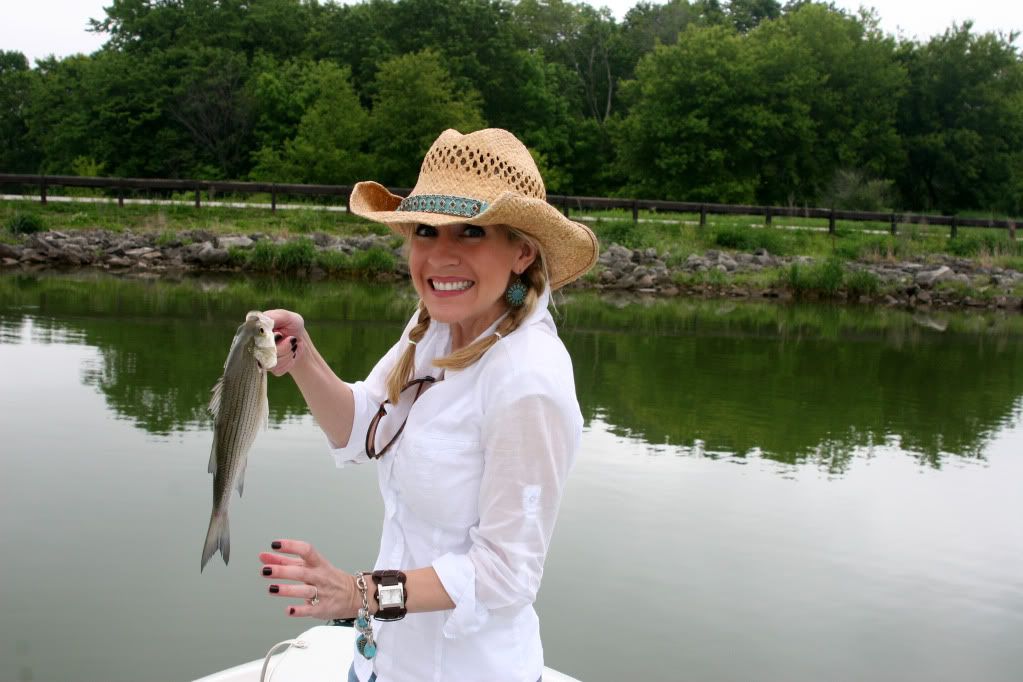 I was enjoying myself just fine until the gnats started swarming me. I despise those little varmints. They actually made the Friday Flip Off list this week. Unfortunately I didn't plan my fishing excursion carefully enough thanks to hubs distracting me. I forgot the bug spray. Several of those pests got down my shirt. Don't ask me how. I had several layers on. Spouse says they were "man gnats" trying to get lucky. Well, they sure did. Took a couple good bites out of my boob. Today I'm left with a couple welts and dang do they itch. Grr. They may be tiny but they can sure do some damage.
Oh, don't worry. I'm planning my next move. You gnats better watch out! Alicia will be armed and ready next time!
Luckily I rounded up some sting relief pad in spouse's first aid kit and it helped a bit.
But after the gnats I'm left wondering if I'm really man enough to do these adventure trips spouse has been begging me to do. Hmm… gonna have to think LONG and HARD on that one.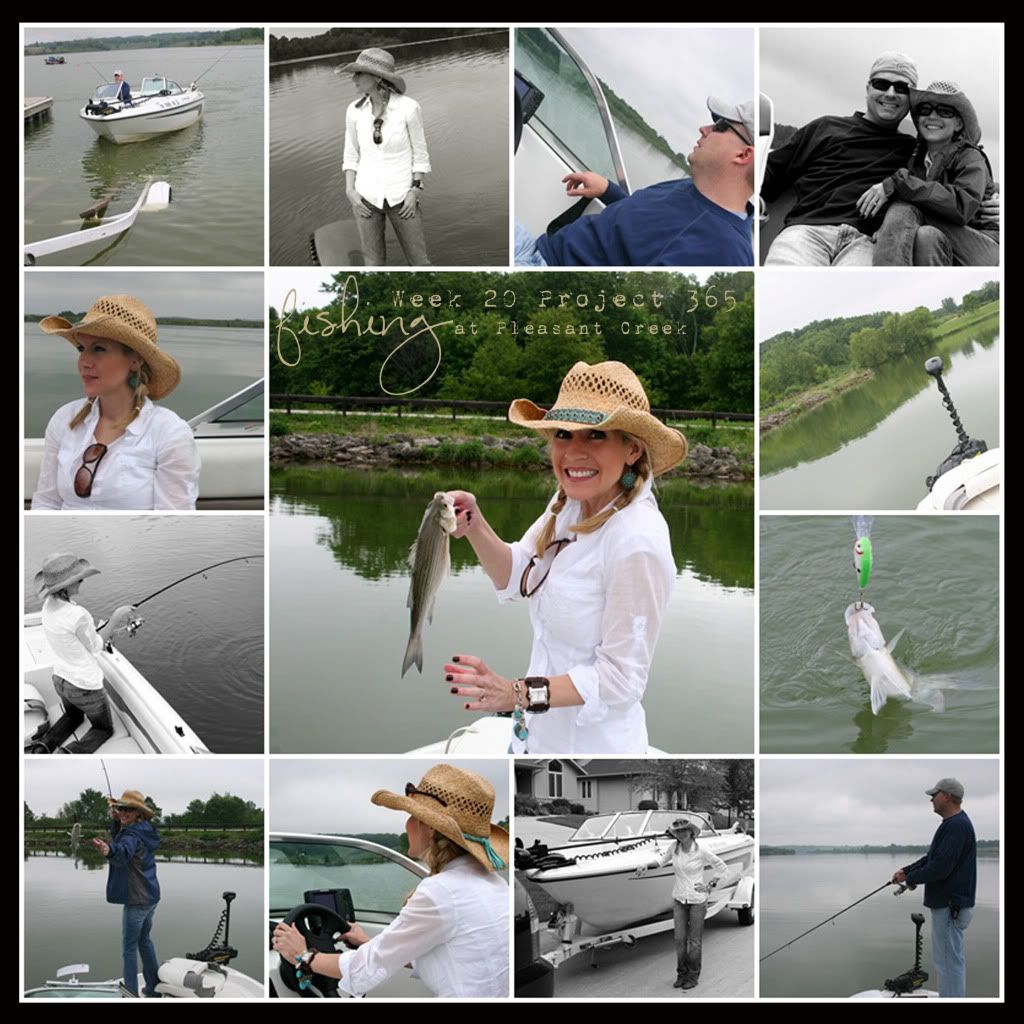 I'd love to have bonding experiences and all, but at what price?