This is our week in photos, only all of this actually happened in just one day.
If you knew anything about my family you wouldn't think twice, cause it's a Barnes thing. Why stay 5 days when you can pack it all in with just one? Besides, less chance to get sick of each other that way. And let's not forget that Iowa is never a destination, merely a passing through point to crash for the night.
My kids have been counting down the seconds until their cousin's arrival. They arrived late last night, just in time to hit the hay. Today was jam-packed full, it's like the never ending day... only my eyes are telling me otherwise so I must hurry. No fancy collages tonight. Just raw pics.
We spent most of the day in Burlington, IA for Uncle Dave's bike race. (About 1 1/2 hours away)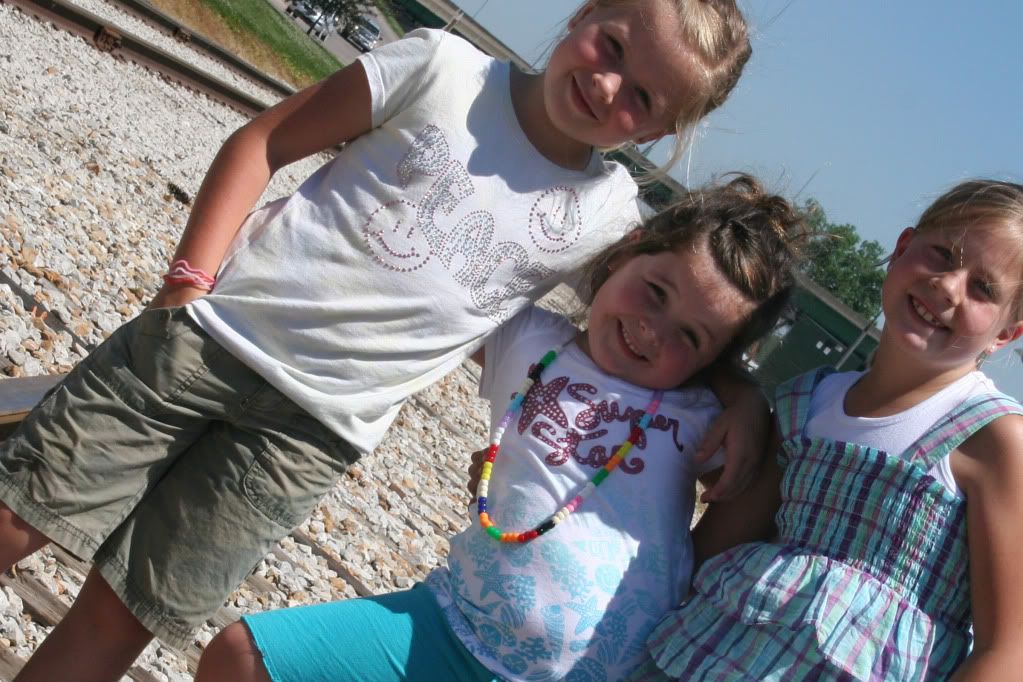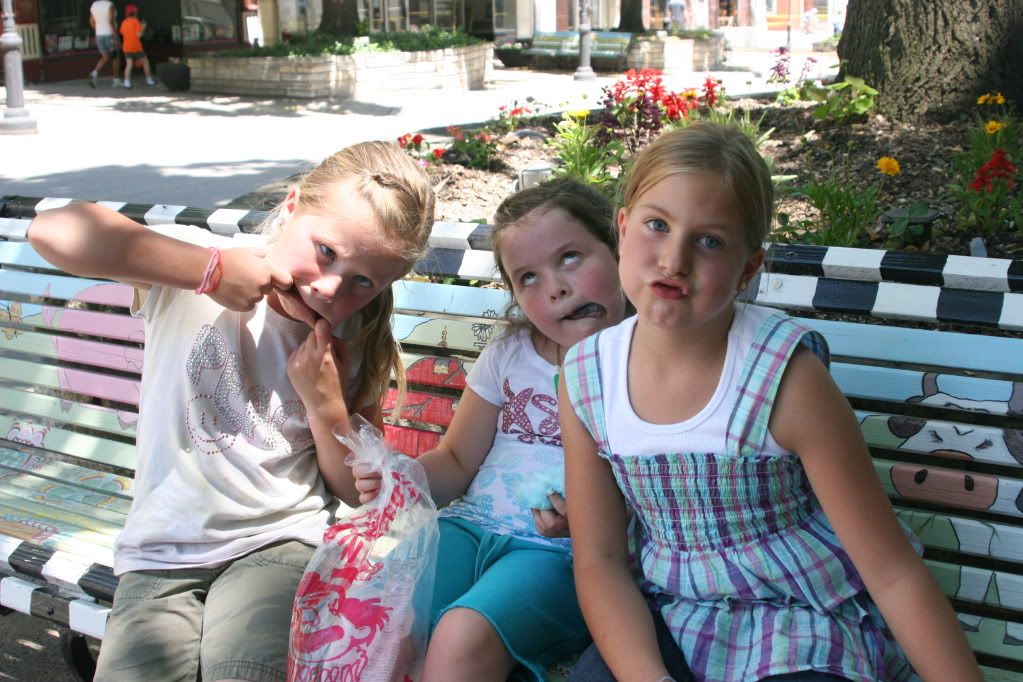 We had to be creative. The girls were hot, BORED, and hungry... the entire time.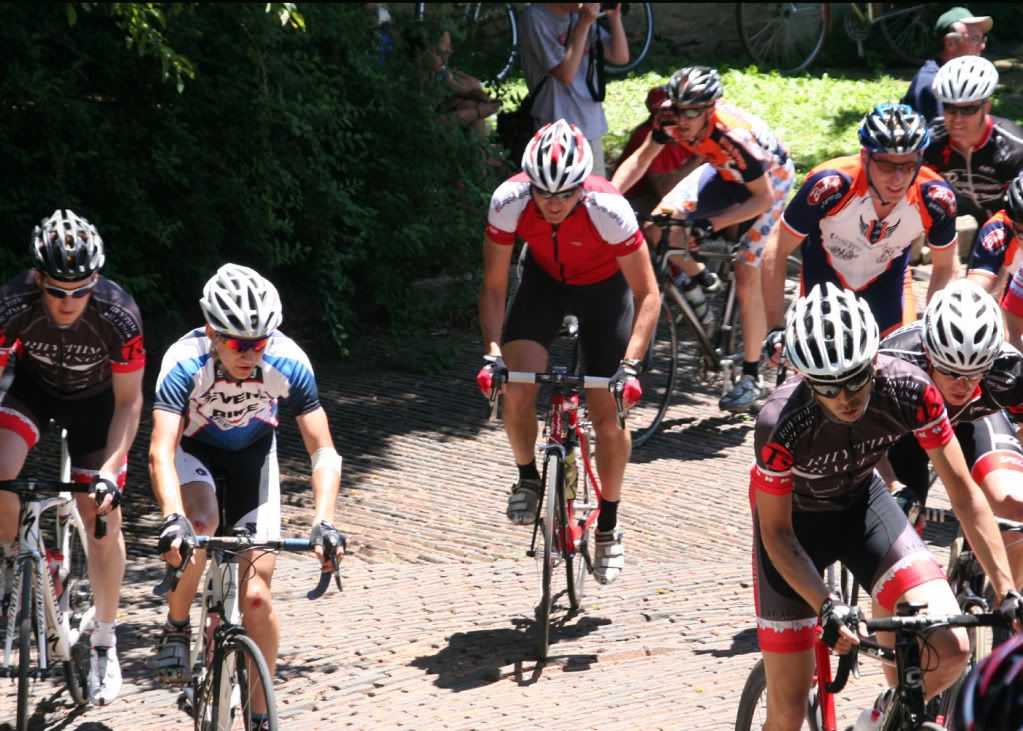 Dave is front and center in this photo and this is Snake Alley, fittingly named for it's crazy steep winding bends and turns.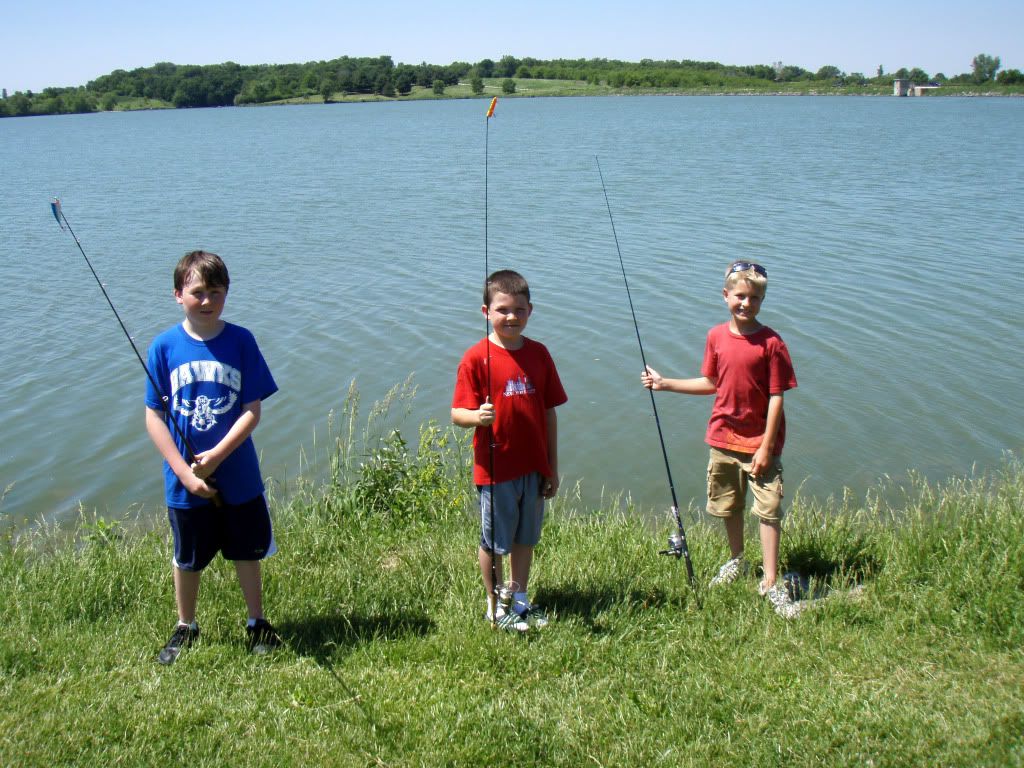 The boys went fishing with Uncle Haldan. I have yet to get the full report.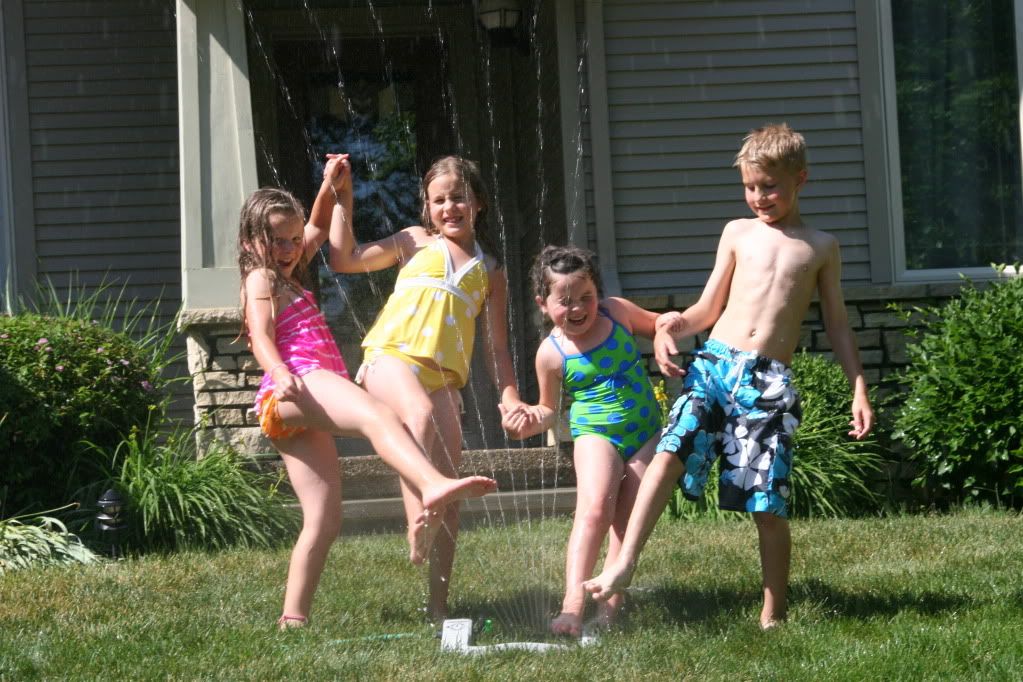 The afternoon was filled with water fun. It doesn't take much to make kids happy on a hot afternoon. Plus our chemically burned sod needed a little H2O.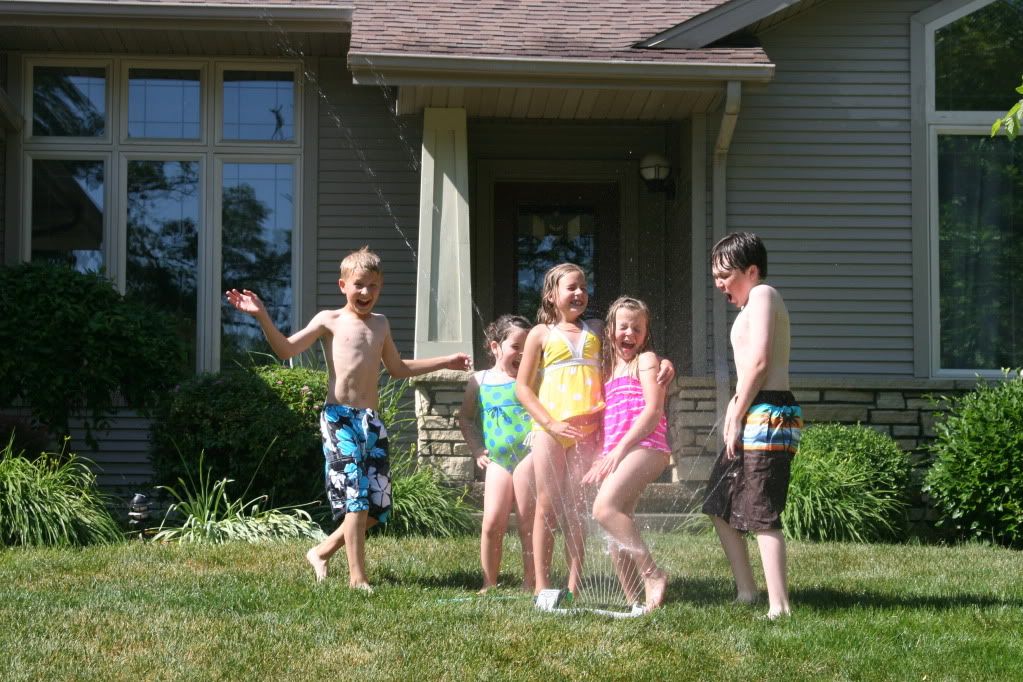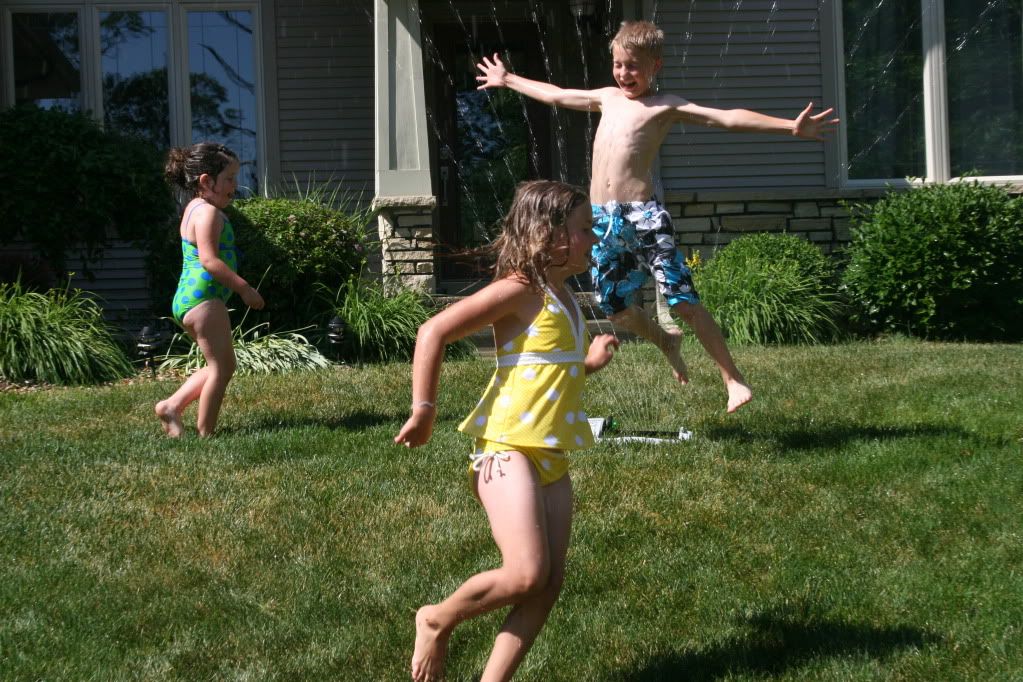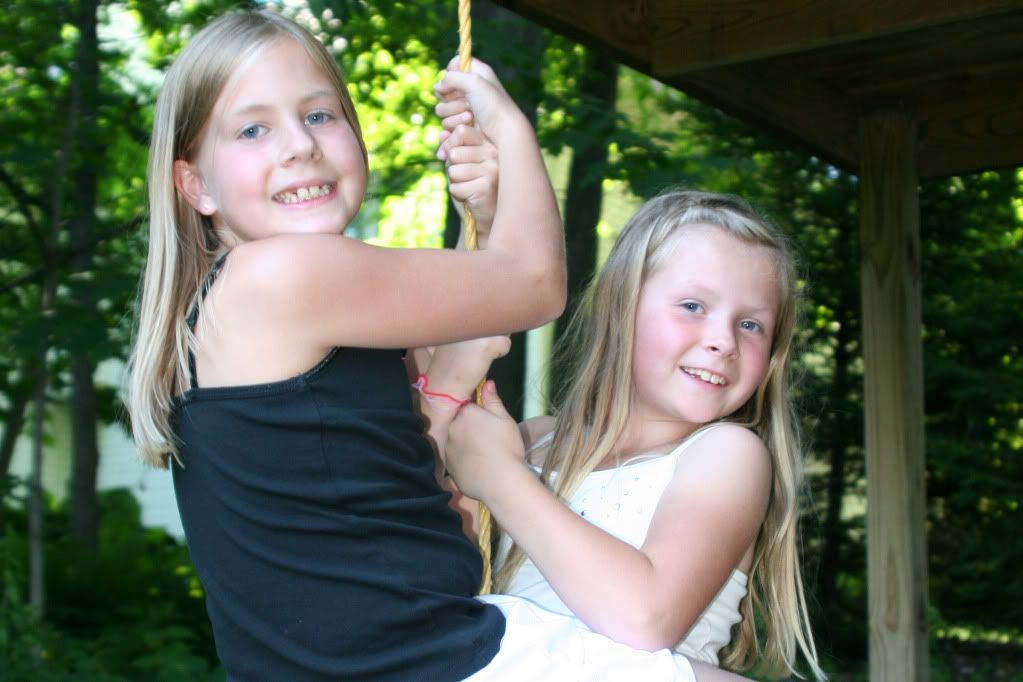 I think this might be outfit number 4 for the girls, but they sure had fun together.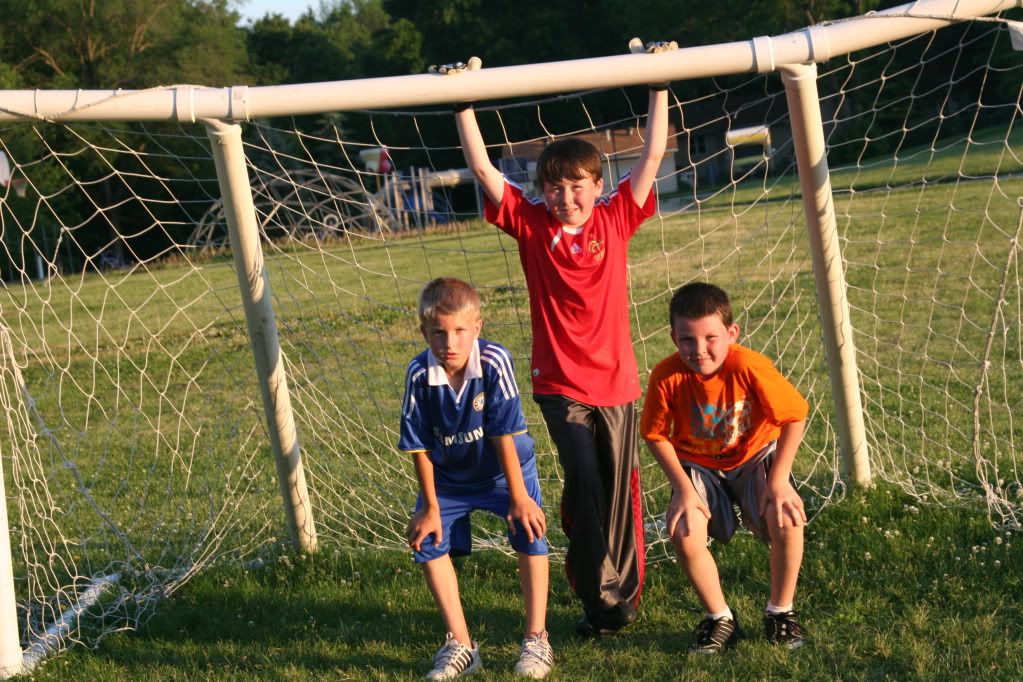 After our BBQ we walked over to the kid's school for some soccer. This is TEAM Little Man. He looks mad in this photo because I accidentally kicked him in the shin and I may have even nudged him in the face. Ok, so I'm not the best soccer player. I told him to man up. He got me back good. But luckily I was quick on the draw and my face fared ok.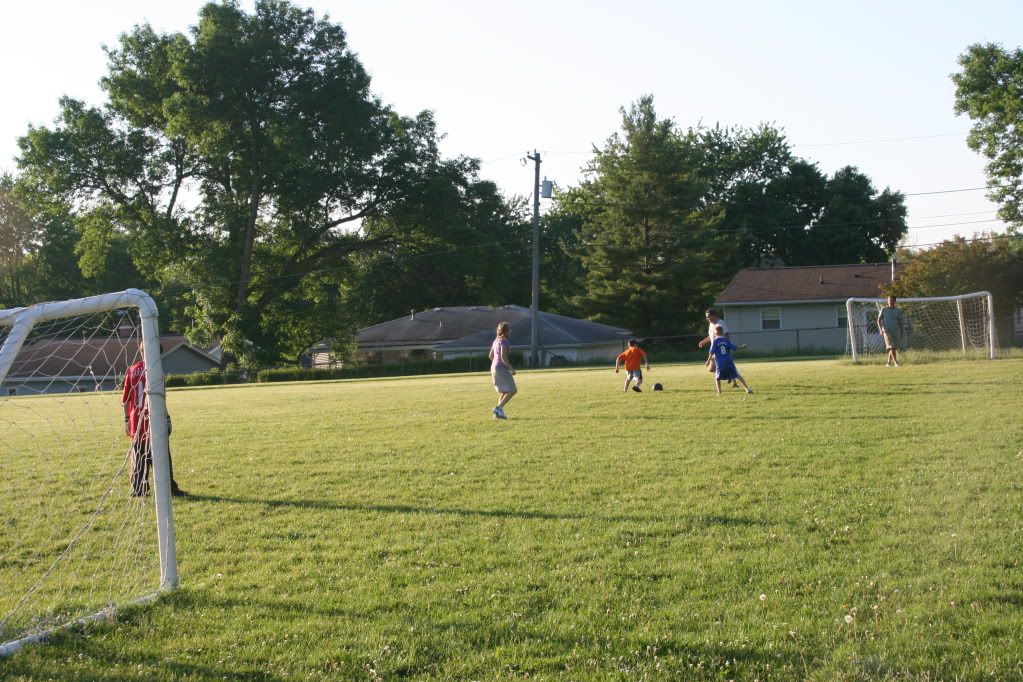 That cute girl in the sunflower shirt would be me attempting to play some soccer. Don't judge. You should give it a go and see how winded you are after a half dozen times up and down the field.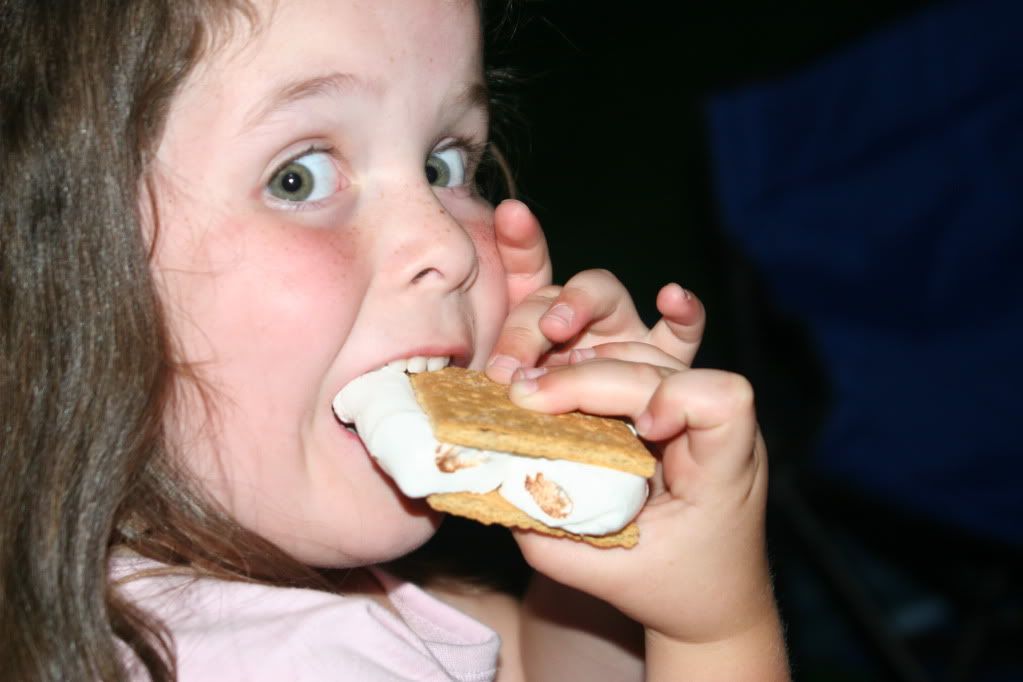 We ended the night with smores. Besides the bugs it was perfect. This was Gracie's last one before she professed to being tired. All children were out within 30 minutes of this photo. They crashed hard. It was a LONG, fun-filled day.
That's a wrap.
How did you spend your Saturday?
By the way, if you haven't heard from me for a while know that I am ok. I'm so behind I may never dig my way out, but I'm ok.
There are a few reasons for this:
1. My internet was down for 6 days off and on, mostly off. I managed to post using a patchy wi-fi signal from my neighbor's house. Don't tell.
2. My husband is in the middle of an 8 day break and he's been demanding my attention and time. It turns out he actually likes me.
3. Google has been giving me fits.
4. My sister and her family are here visiting and you just heard what we've been up to. And now my bed is calling my name....
If you would like me to read a recent post please leave me the link. I'll eventually make it through the sea of posts in my google reader, but it may be a while. If you leave the link it may ensure a more prompt visit. I hope you are all well out there in blogland. Wishing you a fun and safe Memorial Day weekend with family and friends.
Lish signing off.