I know this is supposed to be wordless, but had to let ya know that this critter greeted us on our grill yesterday. (Yes, the same grill that cooked our watermelon- in case you were wondering.)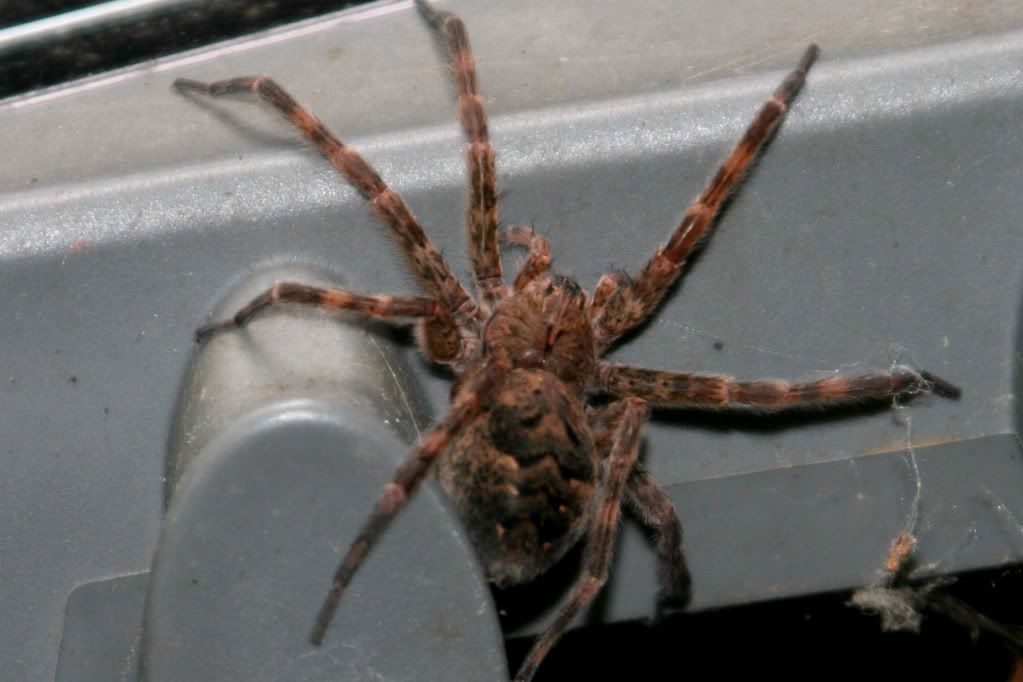 Little Man was thrilled and rushed into the house to find a container. Of course the first thing he found was one of my nice rubbermaids. GRR.
Hubs convinced him he probably shouldn't hold it. (2 points to hubs.) So he just studied it intently through the glass. His stacks of books and encyclopedias don't seem to satisify his insatiable appetite for knowledge when it comes to living creatures.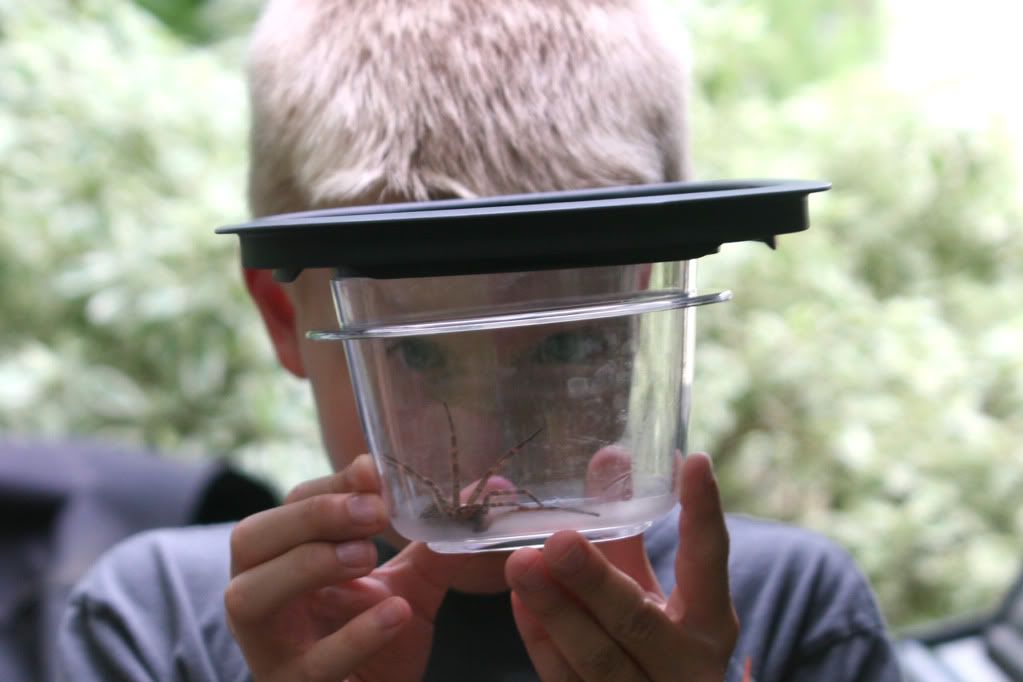 Pokey wanted nothing to do with this guy. She stood inside out of harms way and held up a sign that read "turantula" while Little Man tried to taunt her.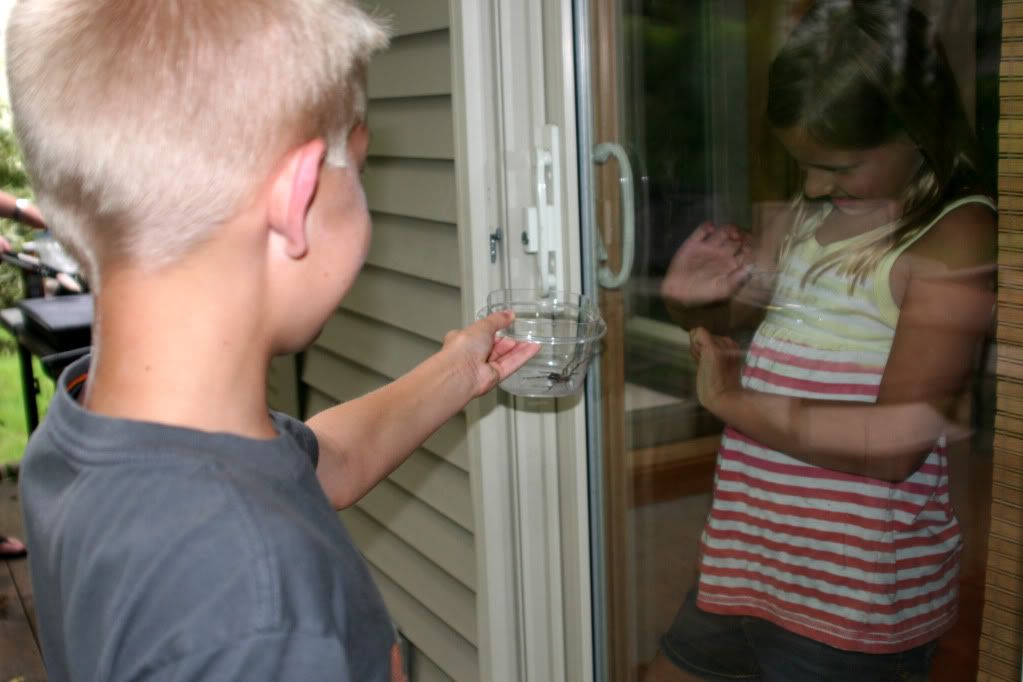 I understand that we live in the woods and that critters are part of the package, but must they be so close to my home?
I could write a book on the disturbing experiences I had as a child with wolf spiders that scarred me for life, but I'll spare you the details and just suffice it to say that I HATE them- ALL OF THEM!
And yes, the exterminator is scheduled. Phil is a busy guy and couldn't fit us in for a while. Seems to be many critters on the loose. I'm trying to be patient... And you may not see us outside until next Tuesday at noon. Just sayin.
Yet another critter to add to Little Man's ever growing collection...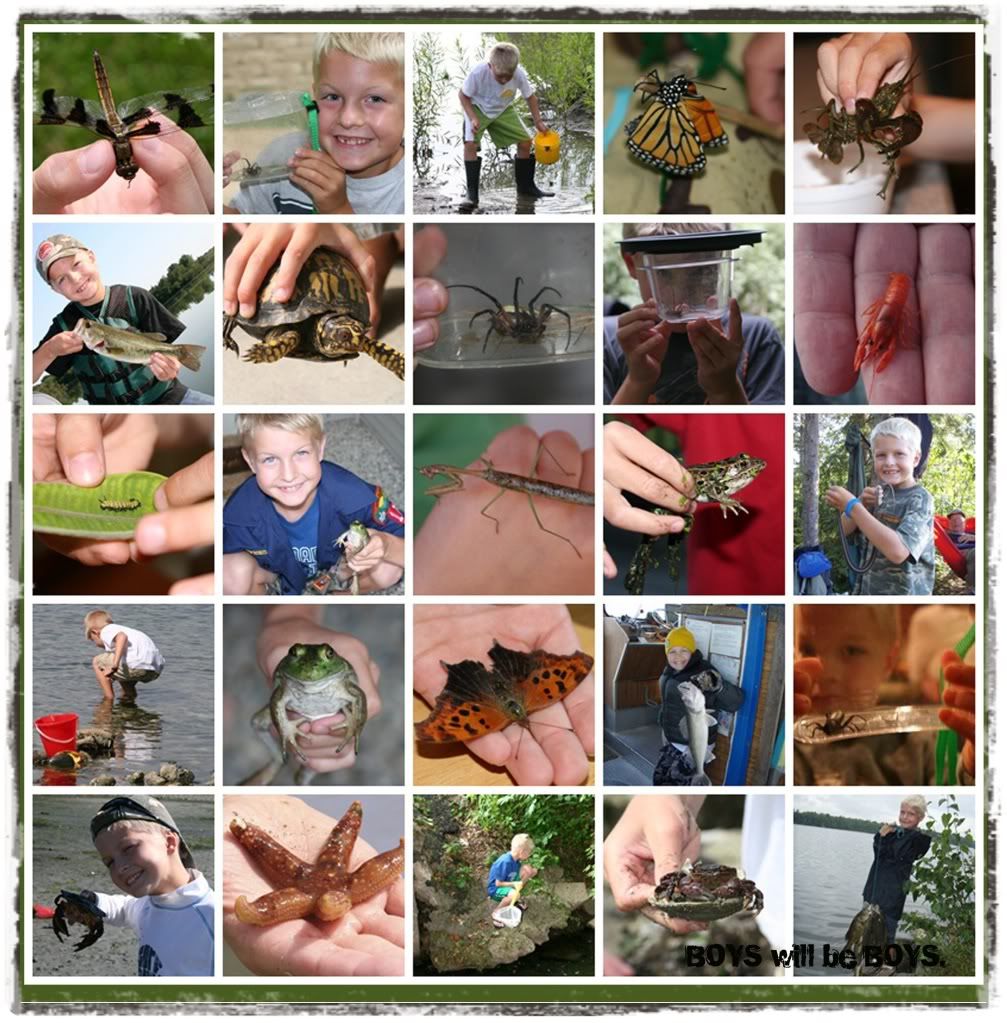 See my other Wordless Wednesdays
here
. Can't wait to see what you come up with this week.