Plaster of Paris (found at Lowe's)
Water
Food Coloring (preferably gel)
Wax Paper
Plastic Cups
Silicone Mold
Stirring Sticks
Directions
Pour a little Plaster of Paris into a cup and add water. Repeat until you get the desired consistency. The thinner it is the longer it will take to dry out later, but you need to be able to stir in the food coloring. You should aim for the consistency of pudding. Pour it into the mold and then let it sit to dry out. Takes about 1 1/2-2 hours. Pop them out of mold and enjoy your very own homemade chalk.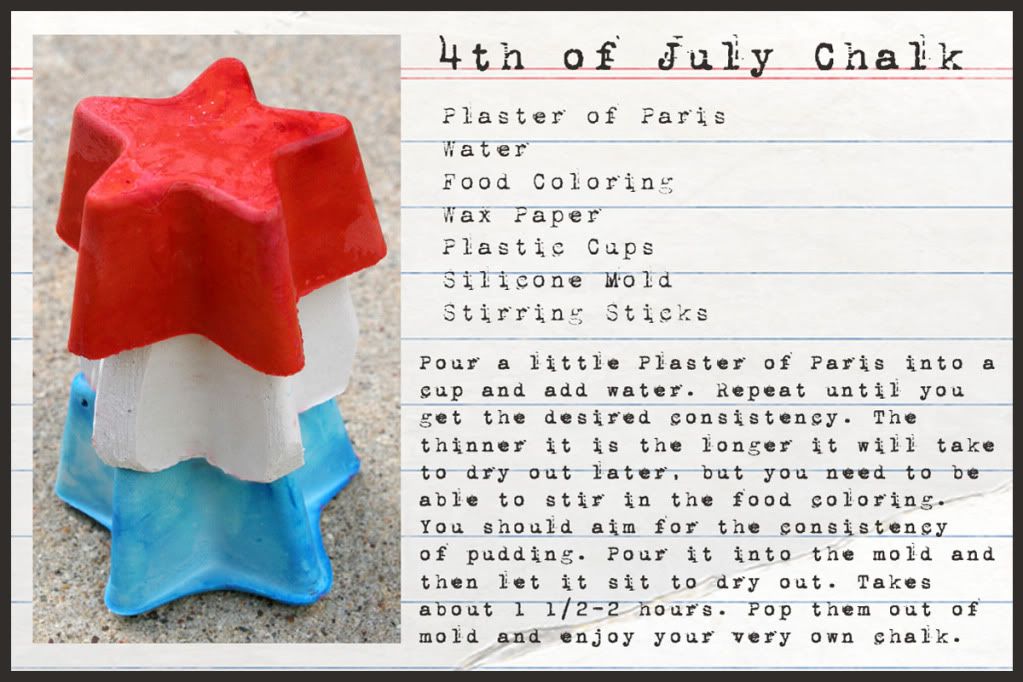 You are welcome to grab this recipe card. It has been formatted in a 4x6 size. Just save it as a picture and print it out on cardstock or photo paper. (For personal use only.)

Let's get this party started. Shall we? Add your link below and then head over to...