Welcome to Tasty Tuesdays. A place to share favorite family recipes. I'd love for you to play along. Grab the picture and link up. We could use a little diversity over here.

When I think of summer I think of warm, lazy days by the pool, shorts and flip flops, the smell of freshly cut grass and barbeques and the sound of crickets chirping.

I also think of smores by the fire. I got this magazine in the mail today. And HELLO! Martha sure does know how to make a tasty looking smore. I've been rackin my brain all day trying to figure out how I'd get that thing in my mouth. I'm getting TMJ just thinking about it. But it sure looks delish.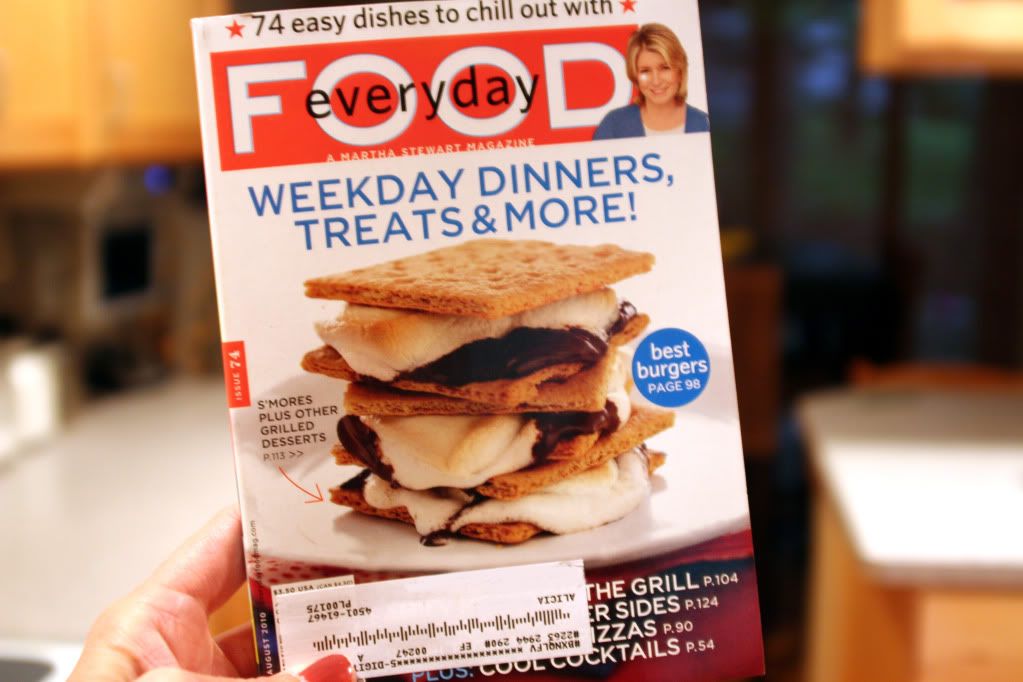 And yes, of course... foil dinners. I remember as a kid having these. Now I'm learning it may have more to do with the fact that it's cheap and easy. But still a favorite here. I'm not even sure it really requires a recipe, but my tasty tuesdays are all about simple, kid friendly, easy, throw together in a pinch sort of meals.

By the way, there's a great link with photos here.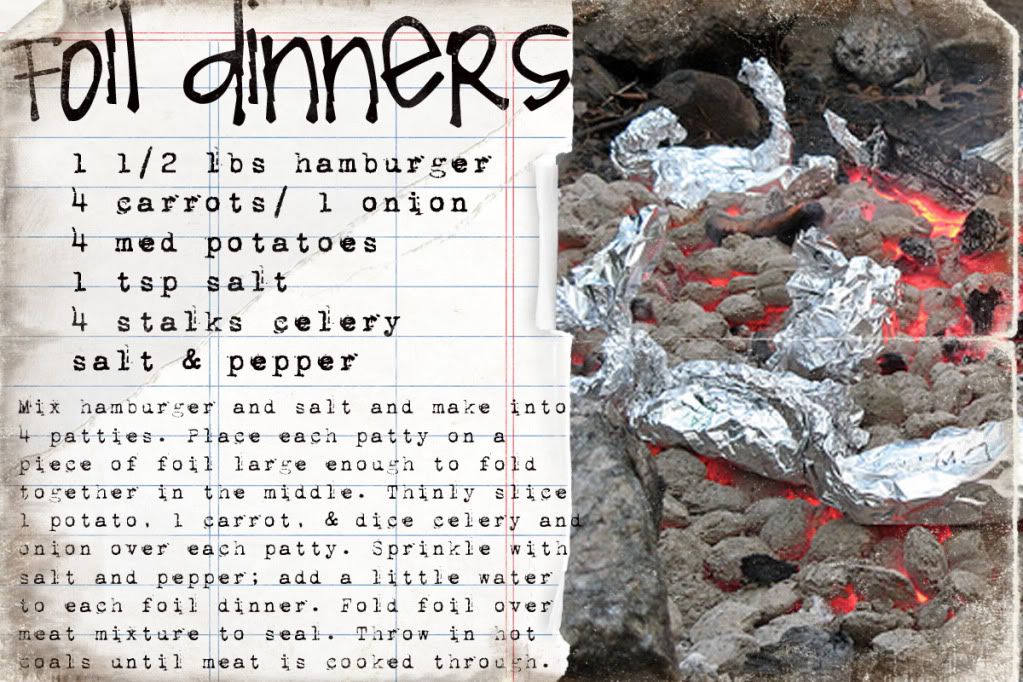 These can also be cooked in the oven at 350 degrees. Cook for 45-60 minutes or until meat is done. (You could also opt for a more adult type foil dinner with steak or different variety of veges.)

This recipe card is formatted as a 4x6 card for you to save and print. (I enlarged it here for viewing. Let me know if there is a problem printing it as a 4x6 card. You can print it on cardstock or photo paper.)

You are welcome to join in this bloghop. And there are NO RULES. Link up below with whatever recipe you like. Anything goes. Recipe cards are not required.

Snag the button here (or on sidebar). Thanks to Andrea of See it! Love it! Win it! for hookin a girl up.