Just a beautiful day at the pool...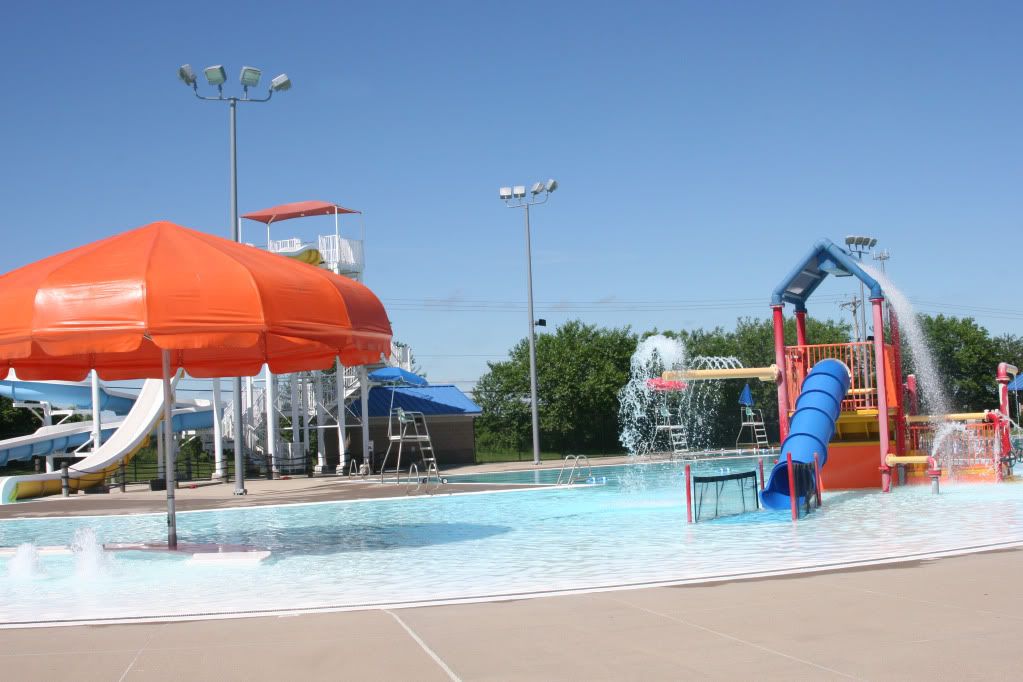 The calm water and blue skies look refreshing and so peaceful.
But looks can be deceiving!
What you don't see is the hundreds of people behind me that had to evacuate the pool that day because of the whistle...
The whistle that means that a child is either injured or drowned.Every parent's worst nightmare...
Fear and anxiety that only a mother can know.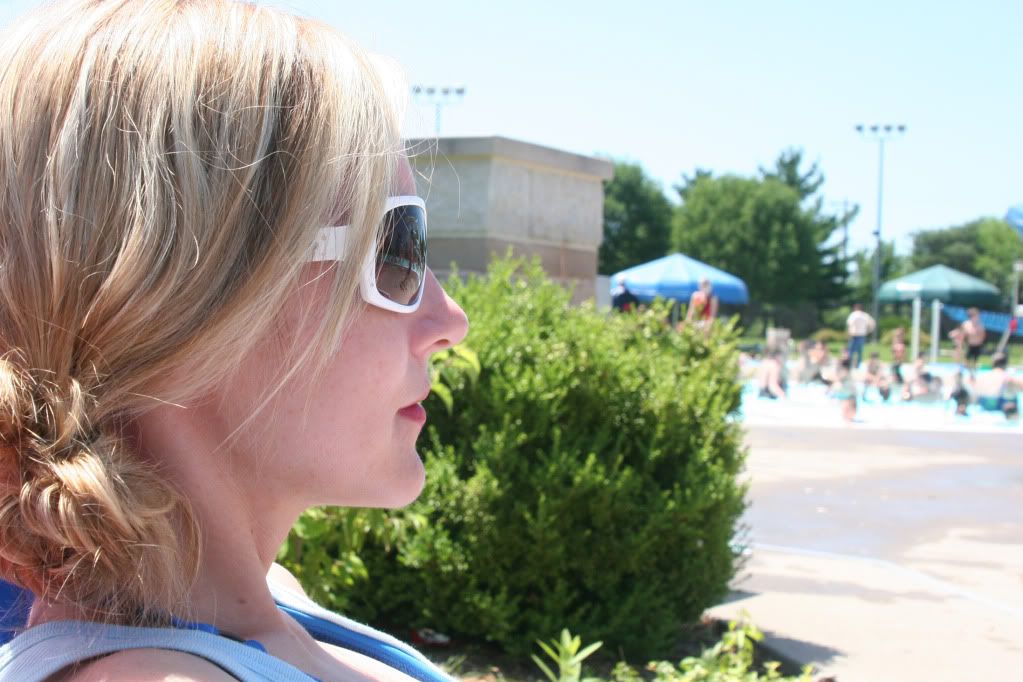 It is near impossible to keep an eye on YOUR child every second with the hordes of other children.
When that long whistle sounded I had no idea where my children were. And I couldn't find them. I only knew that the child on a stretcher had a polka dot suit. I went to get a closer look at the unmoving child and panic set in for those 3 minutes of unknown as my mind thought the unimaginable. Within seconds of realizing that the child did not belong to me I located my children and felt instant relief.
But to better understand the magnitude of sheer terror that encompassed me that day we must rewind a bit.
When Little Man was born he had a fear of water. Baths were a nightmare. Screaming, kicking tantrums made baths become less and less frequent. Year after year the phobia seemed to get worse. In retrospect perhaps we should have faced it head on years ago rather than tiptoeing around it. I'm sure the near death experience that involved a canoe tipping over in the Boundary Waters during a storm did nothing to promote calm feelings around water.
And I know that most boys hate showers, but Little Man hates them for entirely different reasons at an entirely different level.
We did the dreaded swim lessons year after year. As Pokey watched Little Man struggle she was also overcome with fear.
Can you find a common theme in the photos below?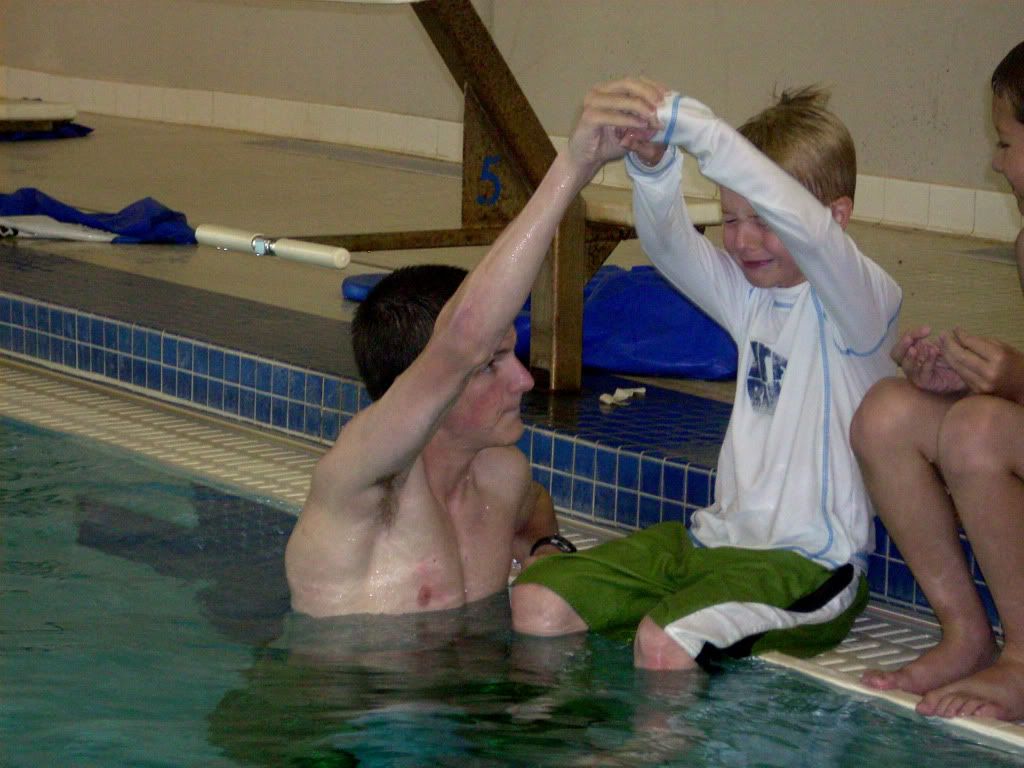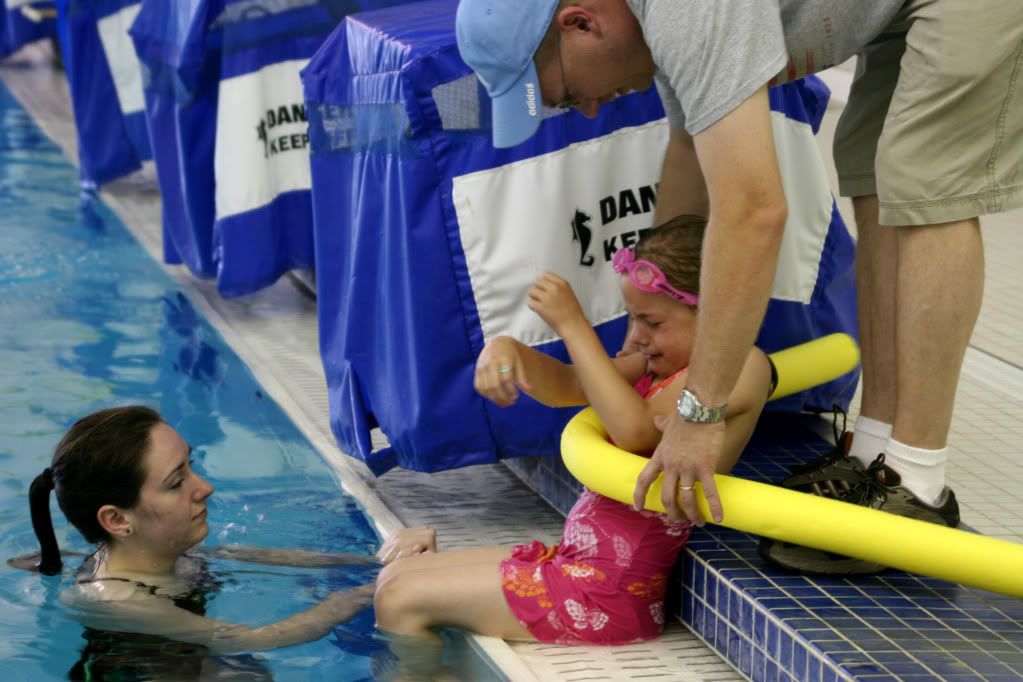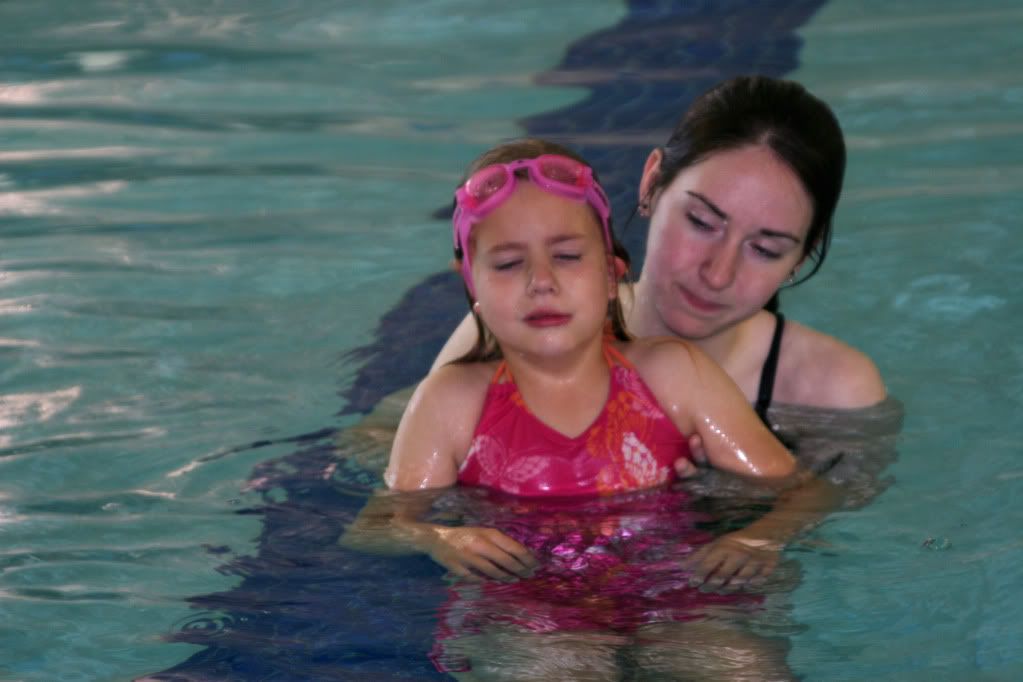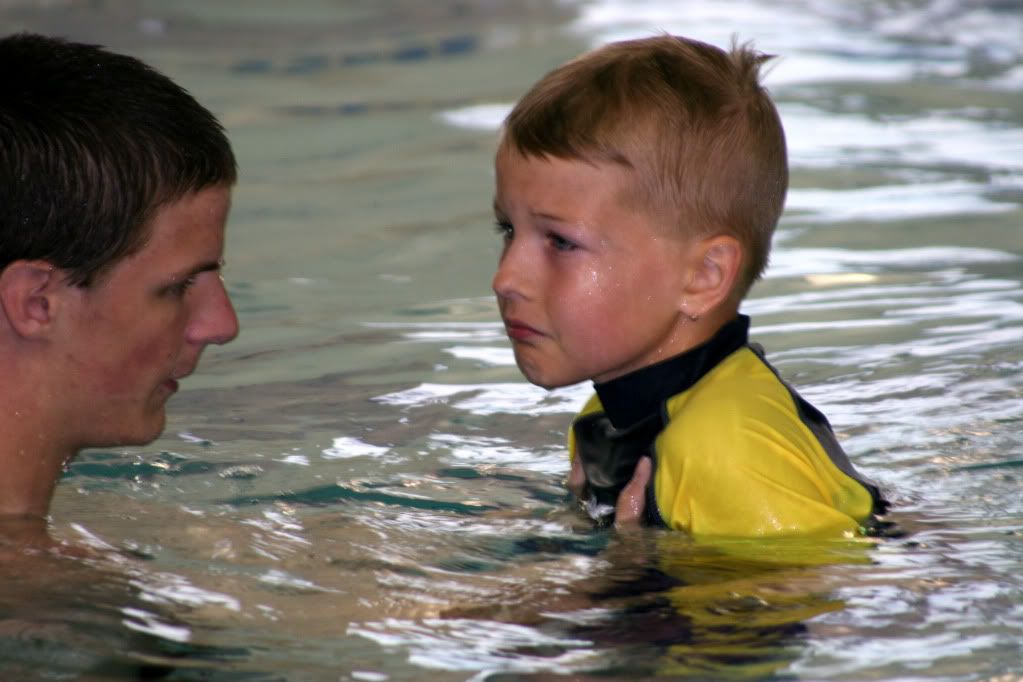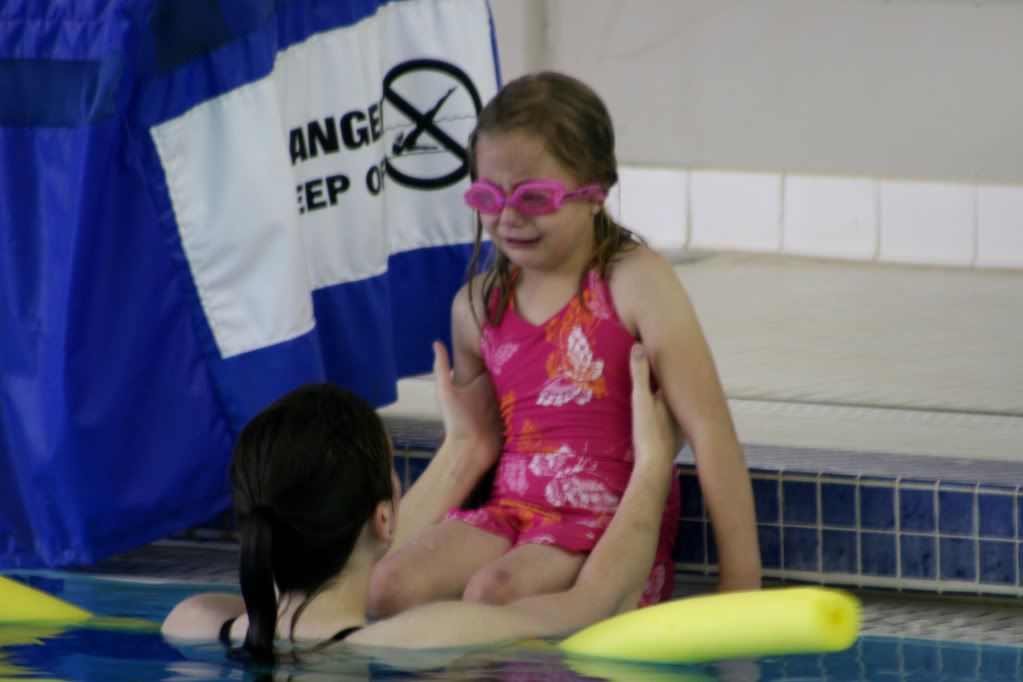 Year after year it pained me to sit and watch the tears and the inner turmoil that tormented my children day after day.
We bought swim passes several years in a row with the hope that the constant exposure to the water would slowly strip down some of their fears. But 3 straight years now Little Man has been so afraid to put his face in the water that he has been stuck in the Guppy rut and unable to advance.
And having two water fearing children at the pool can do a serious number to one's mental and emotional state as well as their nerves.
I can't begin to tell you how excited I was to finally see Little Man do this on Tuesday this week.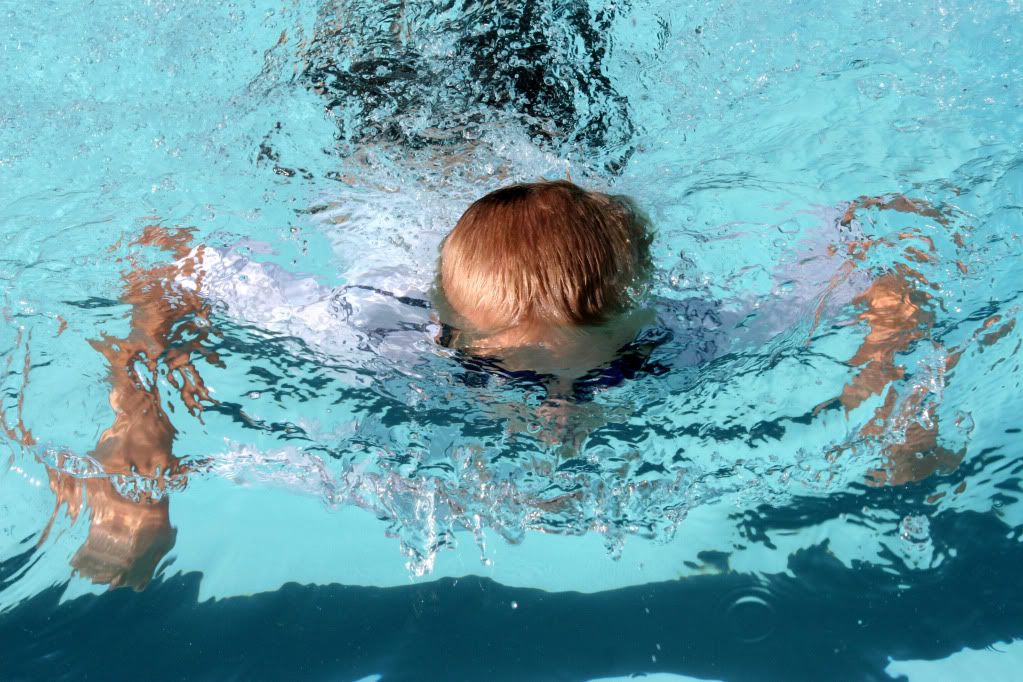 I was inwardly doing flips. This seemingly simple act that most every other child can do without much effort (much like walking or talking) has taken Little Man almost 11 years. I know this was no easy feat for him and that there have been years of pain and turmoil to get here to this point.
Pokey has really taken off recently and her comfort level is much improved in the water. She is now working on flips, bobs, and handstands and loves going down the yellow slide (see photo at top).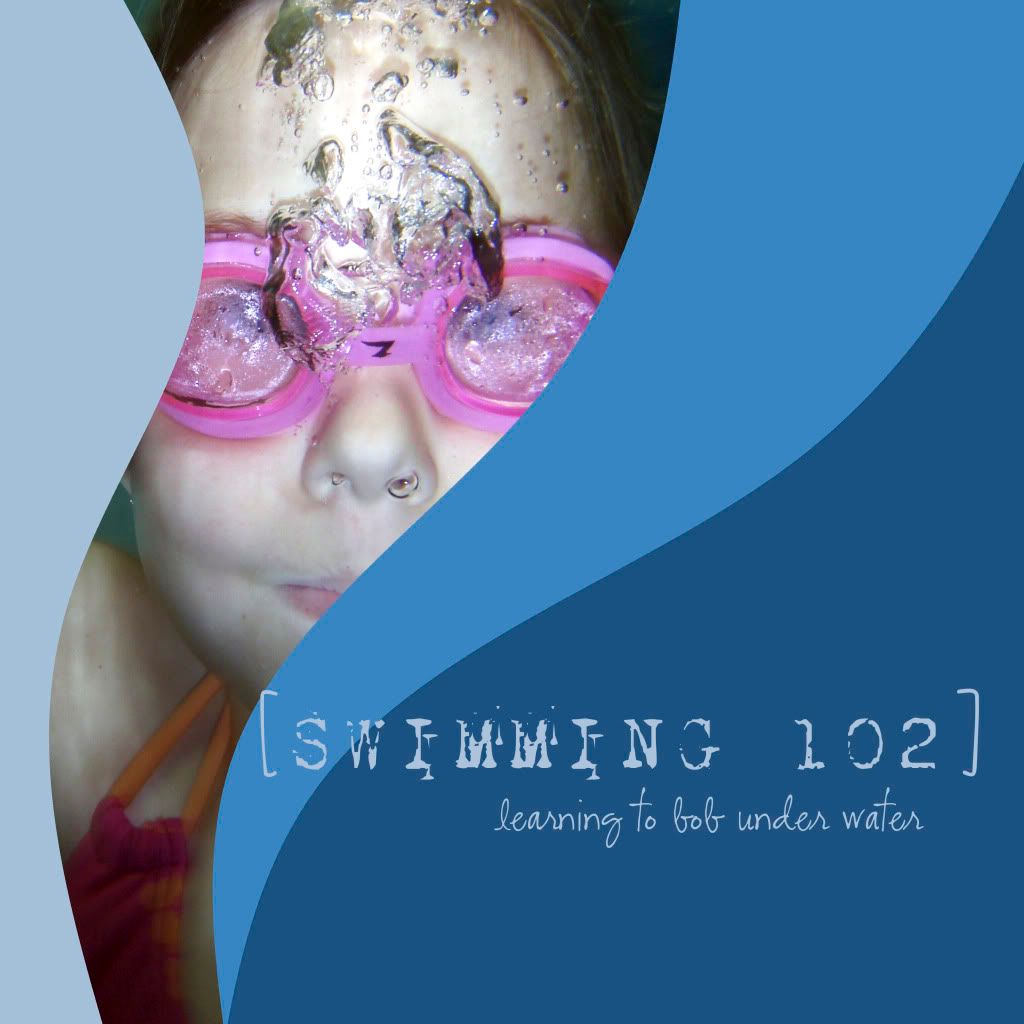 They may never be competitive swimmers on a swim team, but they are slowly growing. With every new accomplishment they are that much closer to overcoming their fears.