Our trip was AMAZING!! There is nothing better than a spontaneous family adventure. We were there just 3 days, but we packed it in.
Custer State Park was more like a National Park. It is located in the Black Hills and encompasses 71,000 acres of spectacular terrain and an abundance of wildlife.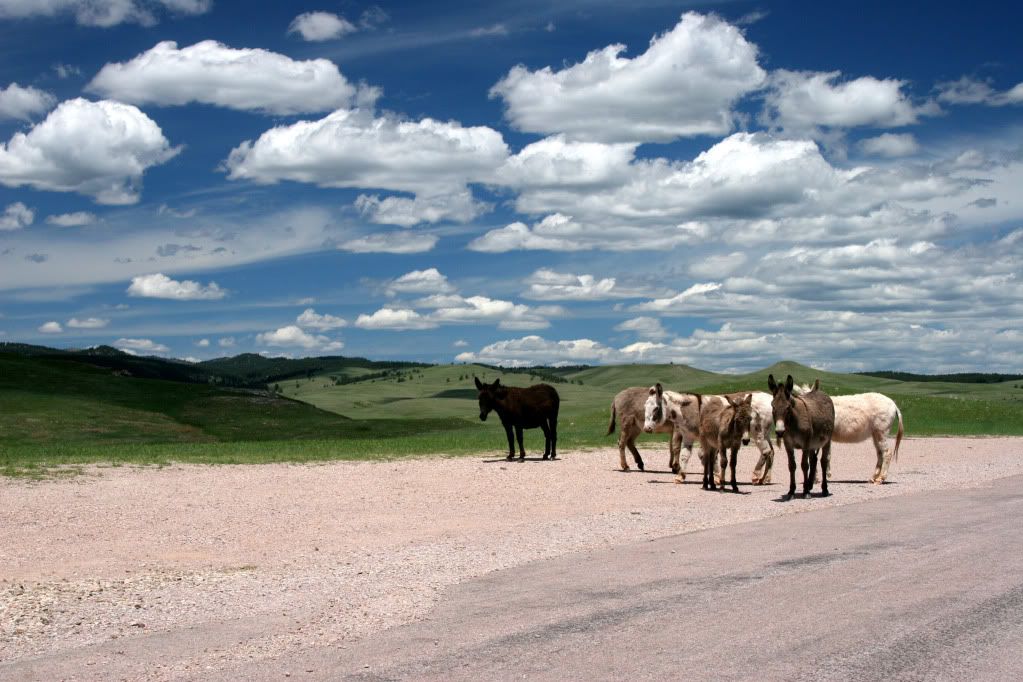 Bison are more abundant than deer.
Within the park, you'll discover a world of adventure. Do not underestimate the magnitude of the Black Hills. Harney Peak is breathtaking!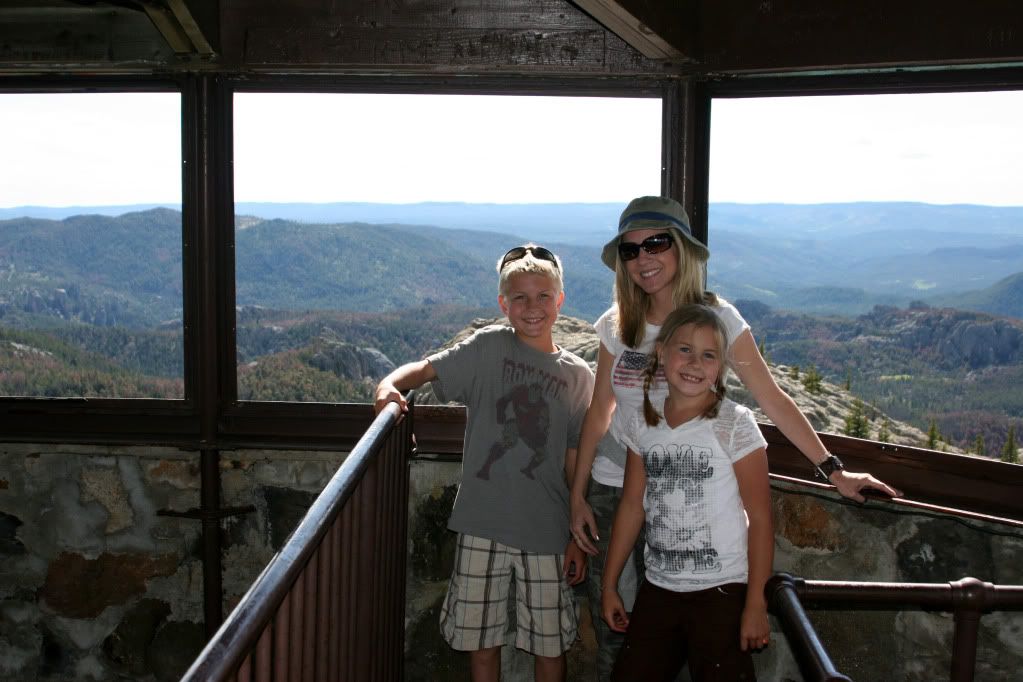 The Burros have got to be some of the unhealthiest animals of their kind, but by far the most entertaining.
We have video of the kids laughing their heads off as we fed them guacamole chips and honey mustard pretzels. (Sorry, it was all we had.)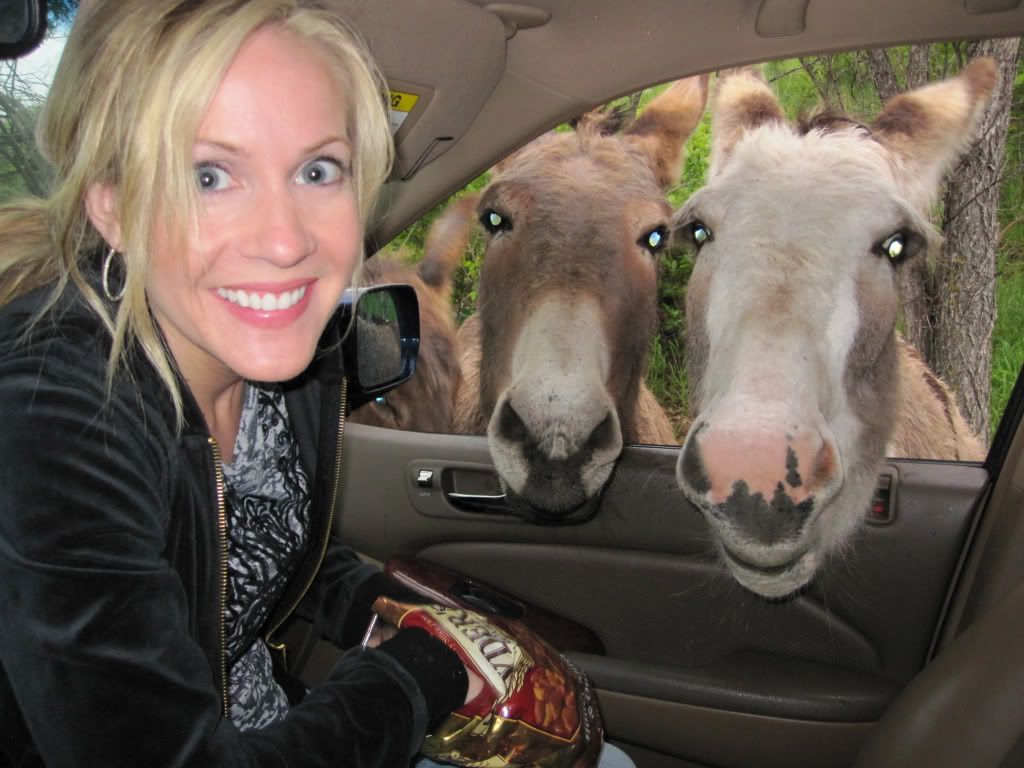 Go to bear country for the BEARS. And just the bears. The other animals are lazy sedentary lumps.
Oh and the cubs were the cutest things I've ever seen in my life.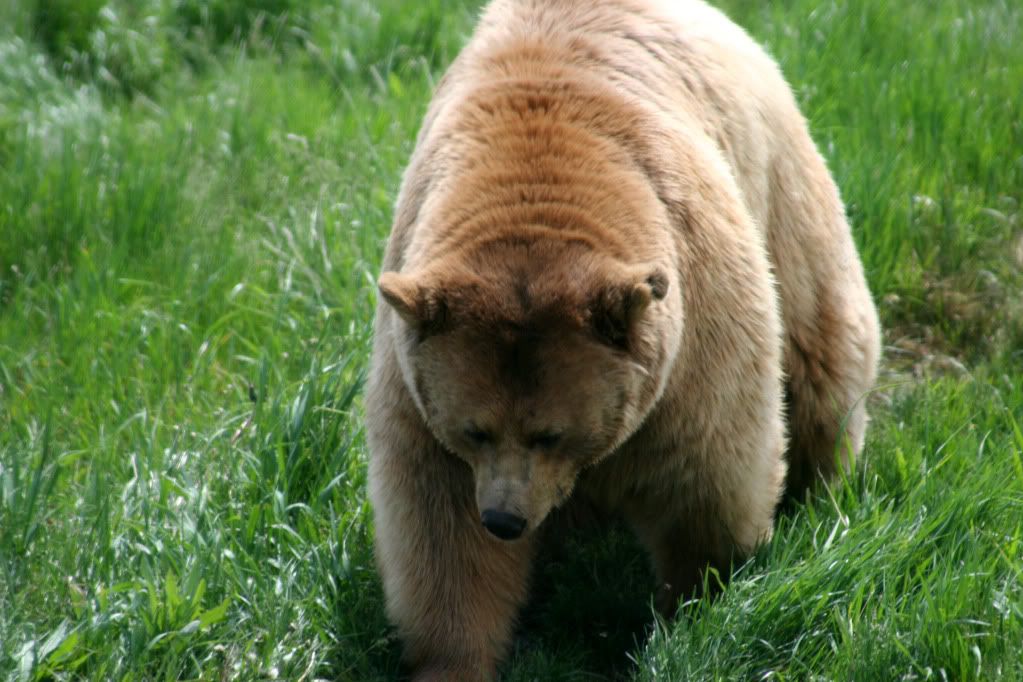 There is no new way to capture Mt Rushmore that hasn't already been done, but we did find a cool tunnel that framed it well on Iron Mountain Road.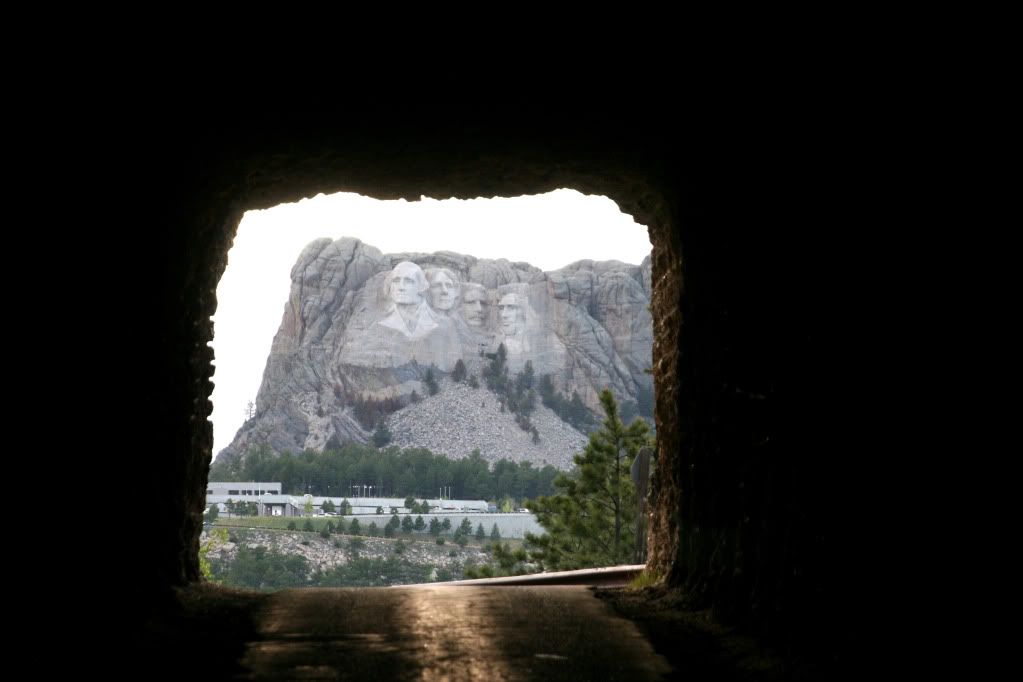 You must get way off the beaten path to actually encounter a rattlesnake. We saw signs everywhere but have yet to
see one.
(And probably for the best.)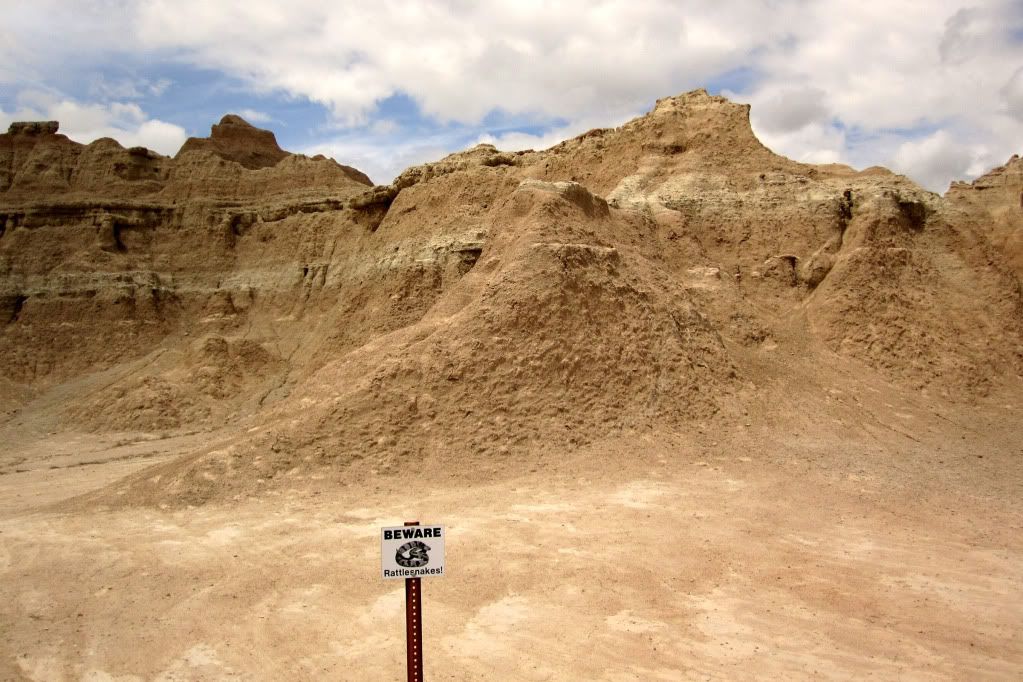 Photographs do not even begin to do The Badlands justice!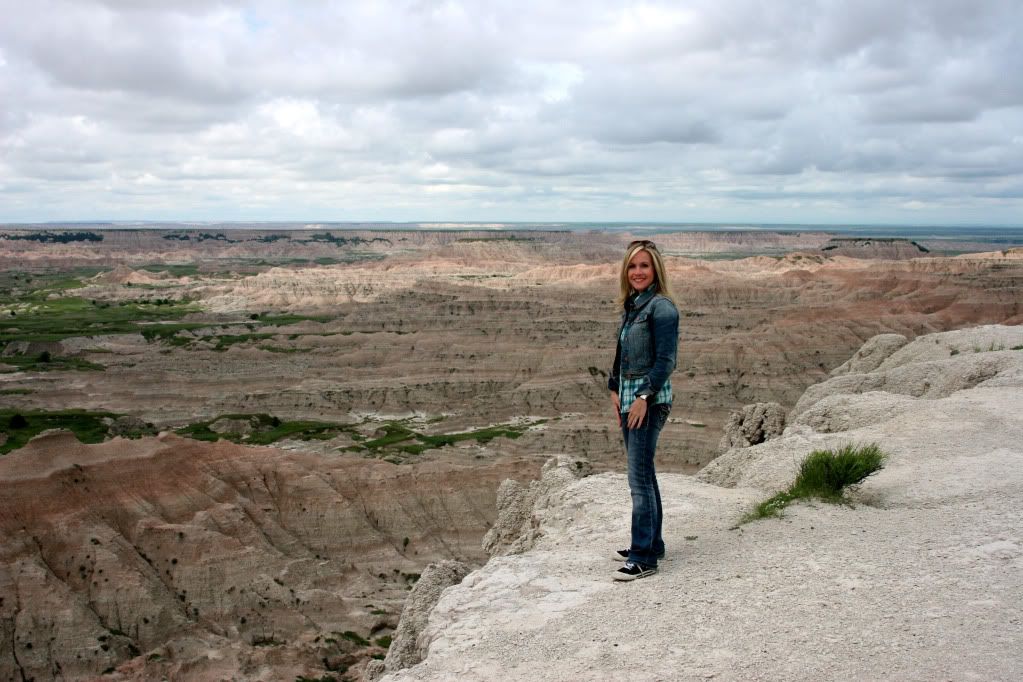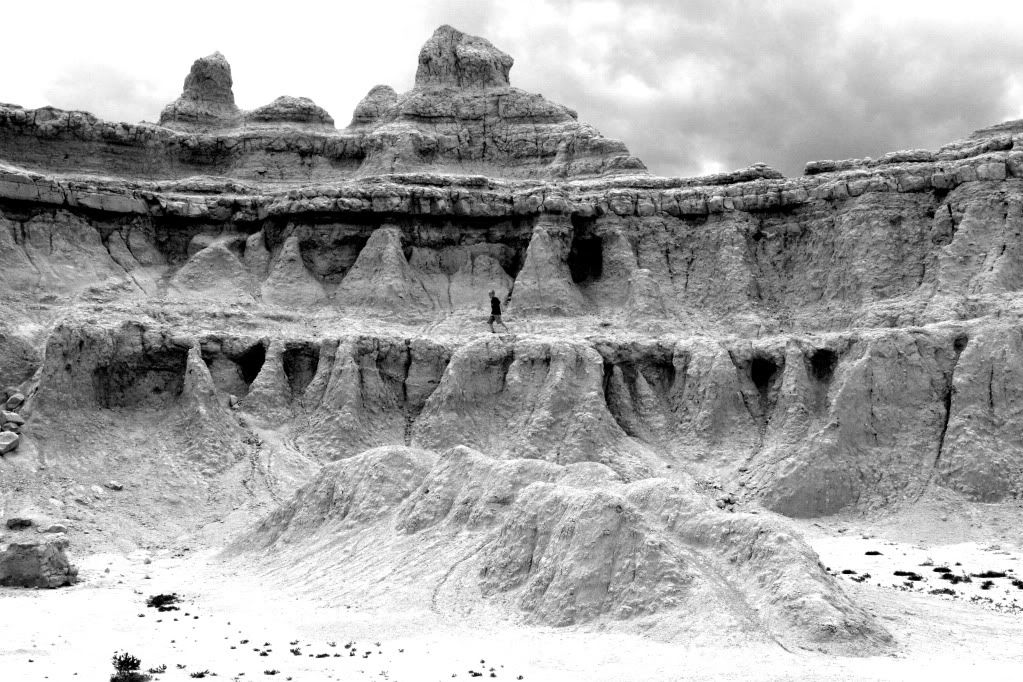 If you go to the Window Notch at the Badlands, look down and there you will find Pokey's right flip flop.
She had a bit of a meltdown and spouse had to carry her to the car and dig up her sneakers.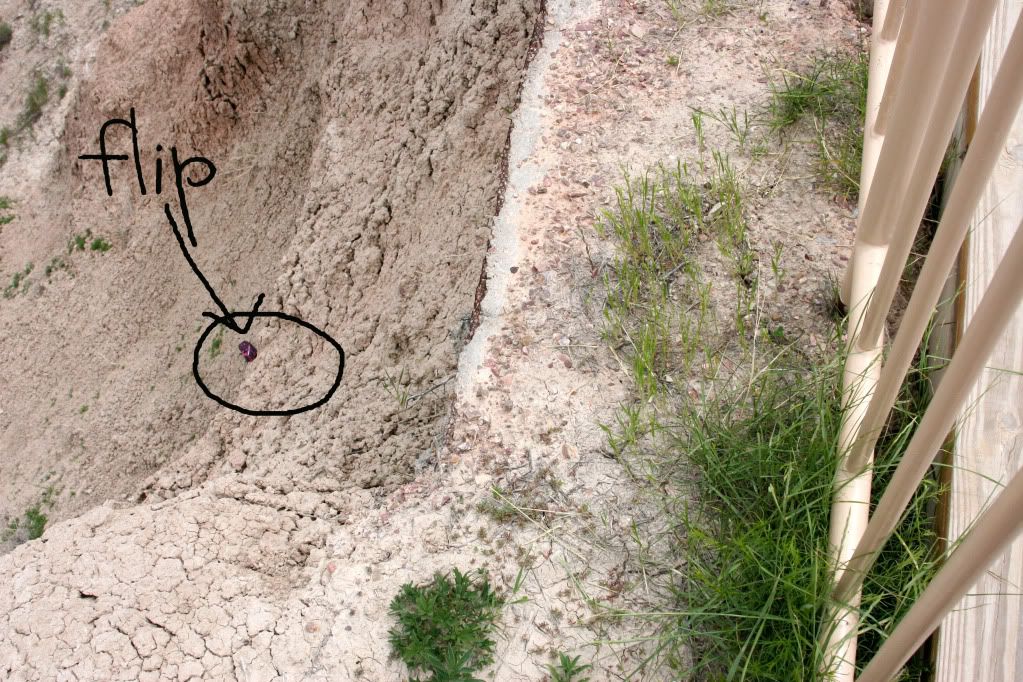 Wind Cave National Park is the 4th longest in the world and quite possibly the stinkiest.
This was taken while waiting for the elevator to go up.
Oh, and this is how your hair looks with no curling iron, extreme wind, rain, and a moist cave dripping on you for an hour.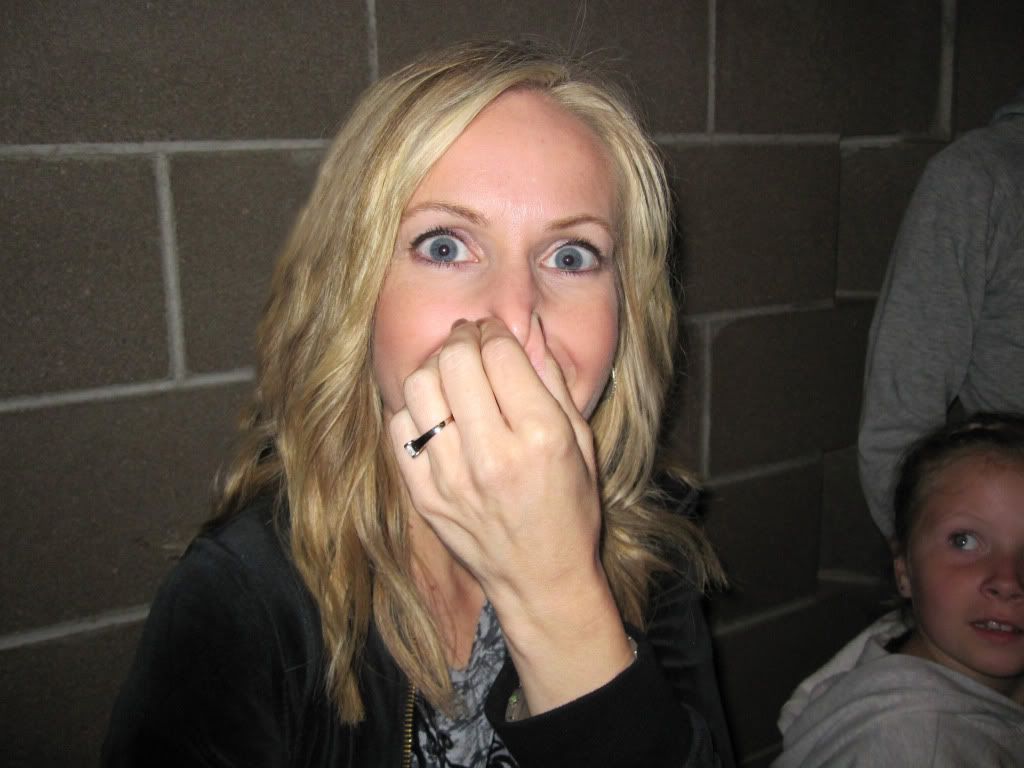 Other random travel tidbits:
NO 3G in South Dakota! (I think they only get a cyclical signal from the satellite in the sky OR it is in the boonies. Still deciding.)
They do, however, have the cleanest air I've ever breathed!
Outside of Rapid City, SD only has Subways and Dairy Queens. Blech!
Redbox rocks! One of the greatest inventions for travel since they invented the automobile, second only to AC or headlights- and that's a maybe. (Oh, and there's an iphone app to check for locations and movies!)
Everyone should invest in a DC to AC converter (~$20) for charging camera batteries, using laptops, etc. Saved my butt on numerous occasions.
Night travel is best with children. Period.
McD's SW salad is pretty yummy if you get sick of burgers and fries.
Ok, there you have it. If you do a trip to SD make sure to print out my Cliff Notes and I'd love to see your pics!
If you haven't had enough of my photos (sarcasm), then you can watch the slideshow. I took ~740 and I condensed it to 75. No easy task.

Or view the photos larger in Photobucket
here
.
What are your summer plans? Any fun family adventures in the works?