Can you guess what we did this weekend?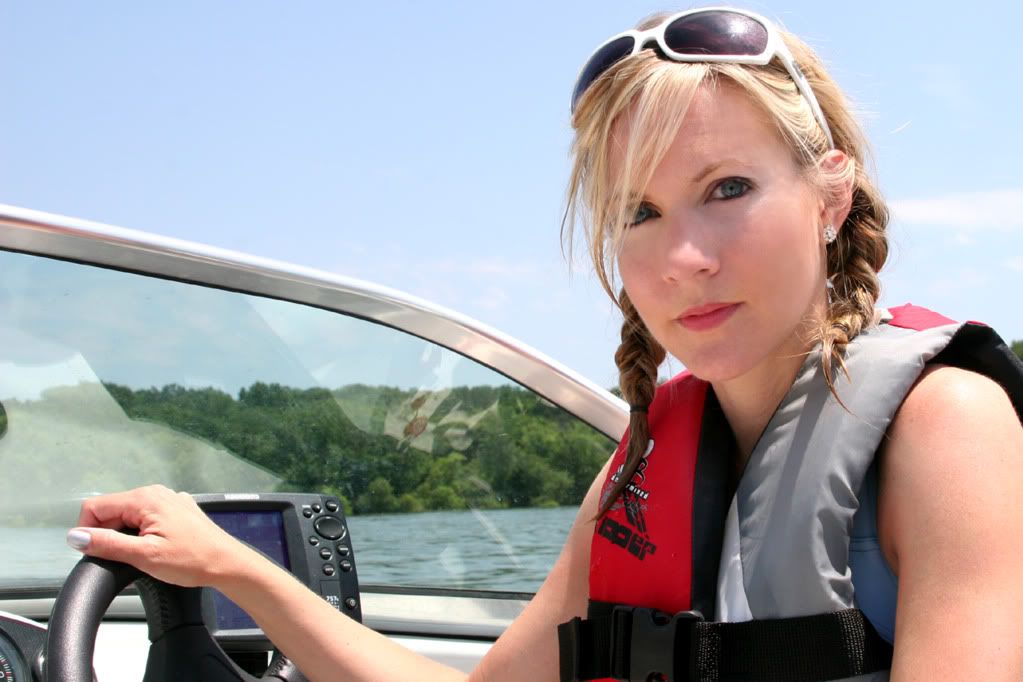 It involved water and a boat.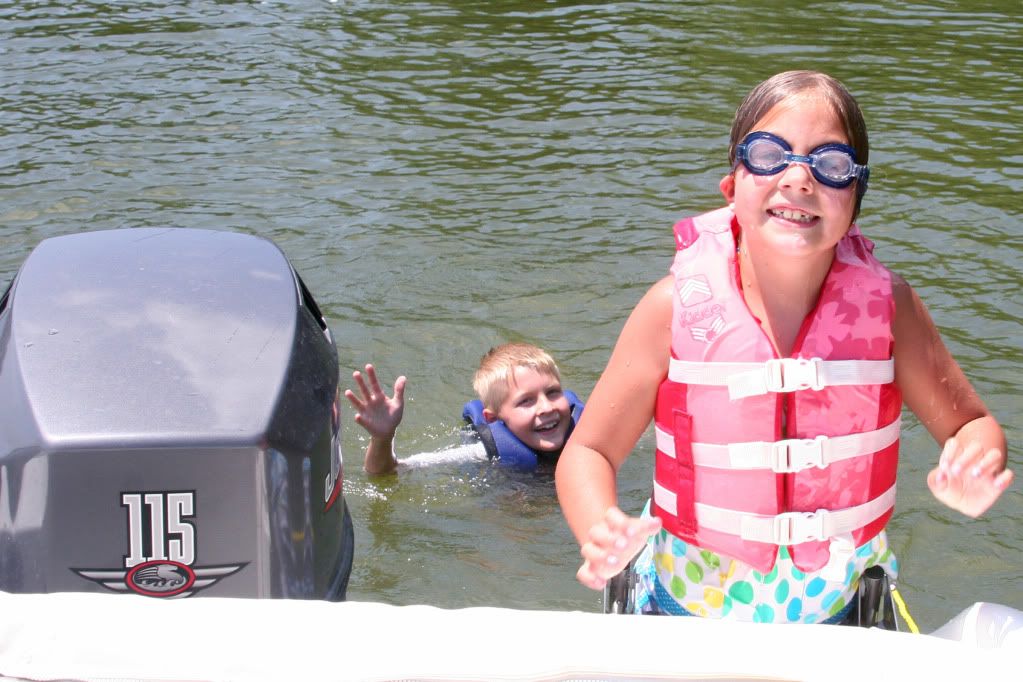 And if you guessed skiing... you are partially right.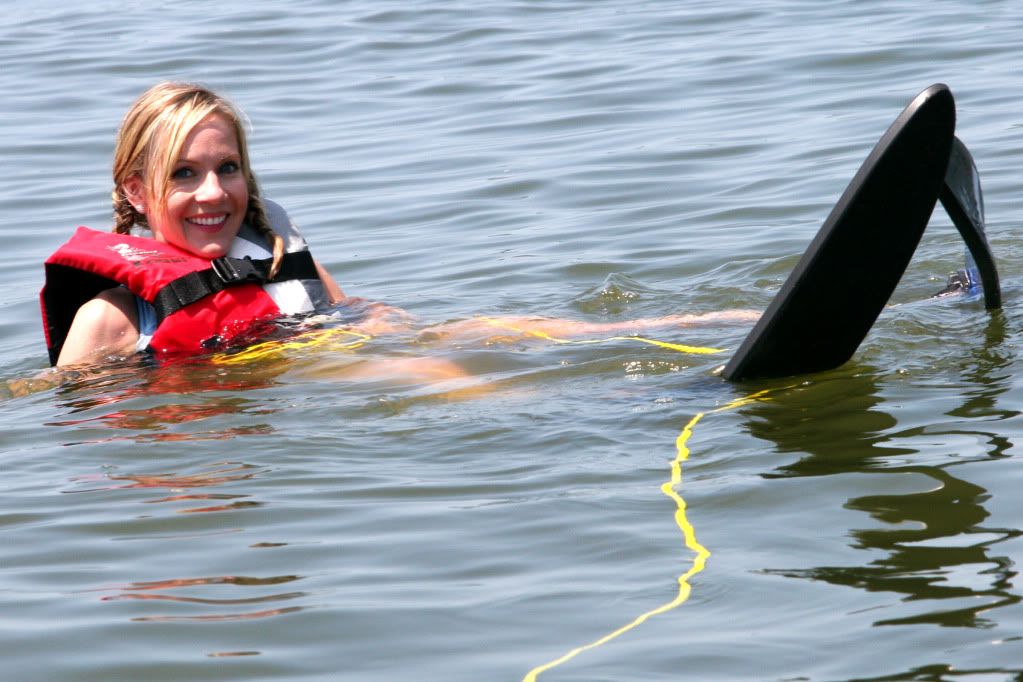 Look carefully at this next photo...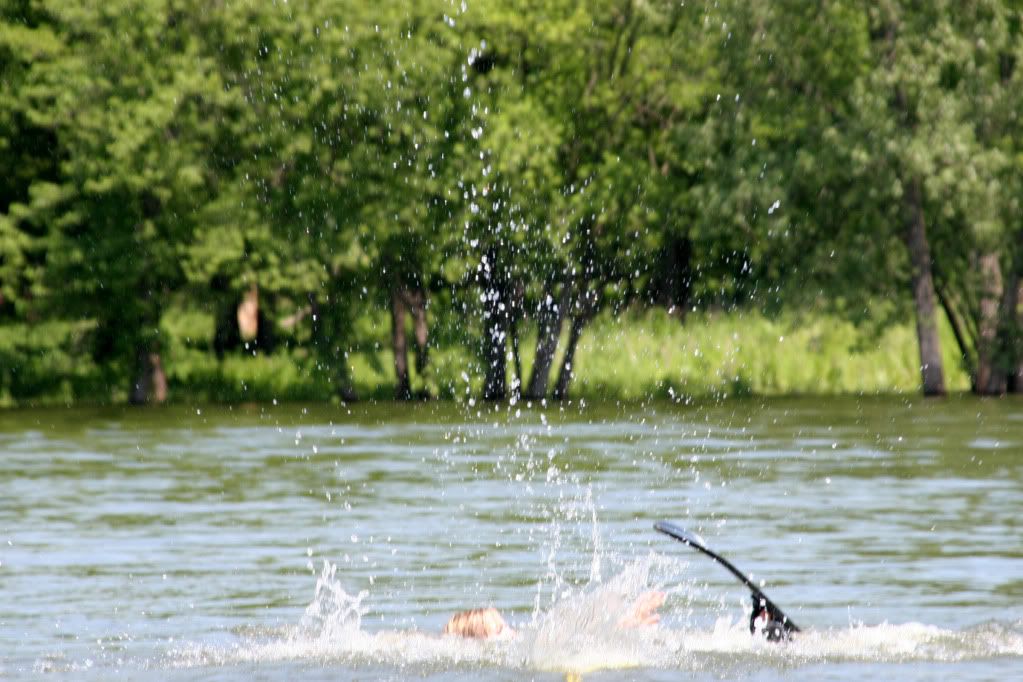 Don't see anything? Yeah, that would be me skiing. And btw, the kids took most of the photos. Hubs was driving and I was a little busy. Most of the pics looked a bit like this one. (And I drank more of that nasty water than I pour in my face with my neti-pot. I'm pretty sure that can't be good.)
We never actually made it up on the skis, but it wasn't for lack of effort. Little Man, Pokey and I gave it a valiant go on some trainers and after about a dozen tries I managed to stay up for 30 seconds. It was fun, but now I know why there are not any fat skiers. Holy workouts!
The sun came out enough to give us plenty of pool days as well. We might just get our money's worth out of this pass after all.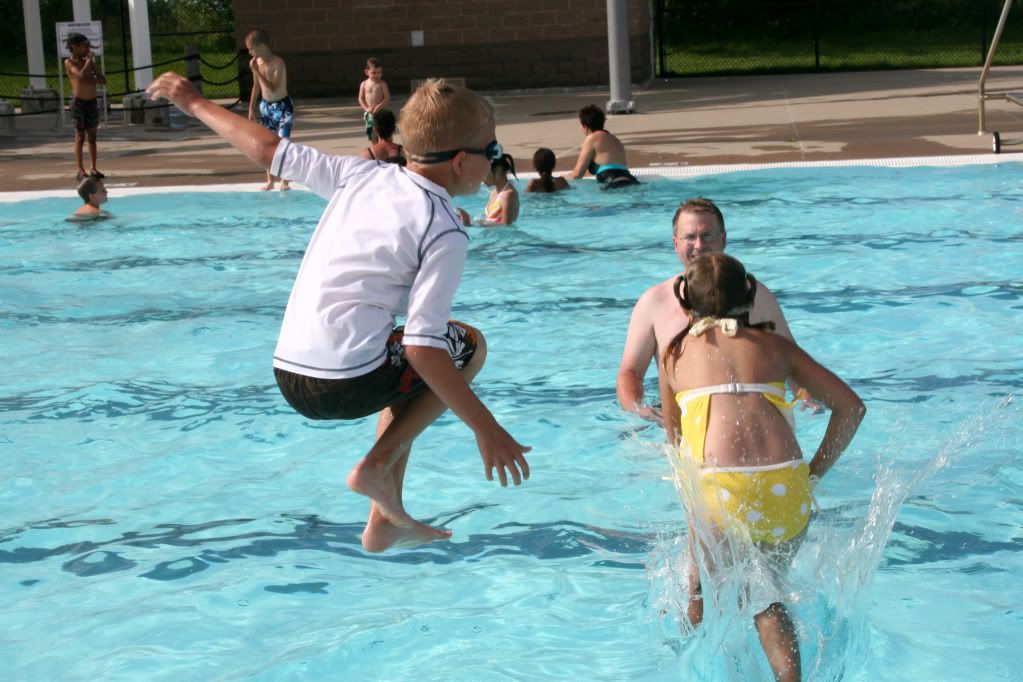 It was a successful week at the pool minus the whistle scare. And if you follow and were wondering about the little girl... They don't make an announcement and we are left to make our own conclusions, but the kids knew her and heard she was ok. What a relief.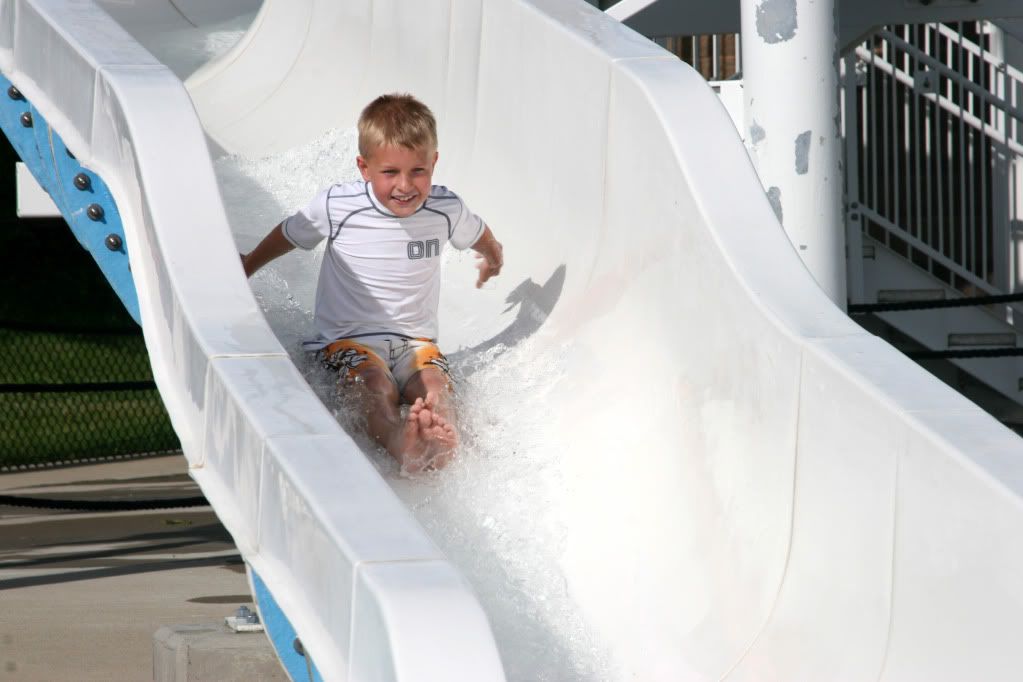 We are sure proud of Little Man's accomplishments.
And can only hope that we continue to have as much fun in the sun in the weeks to come.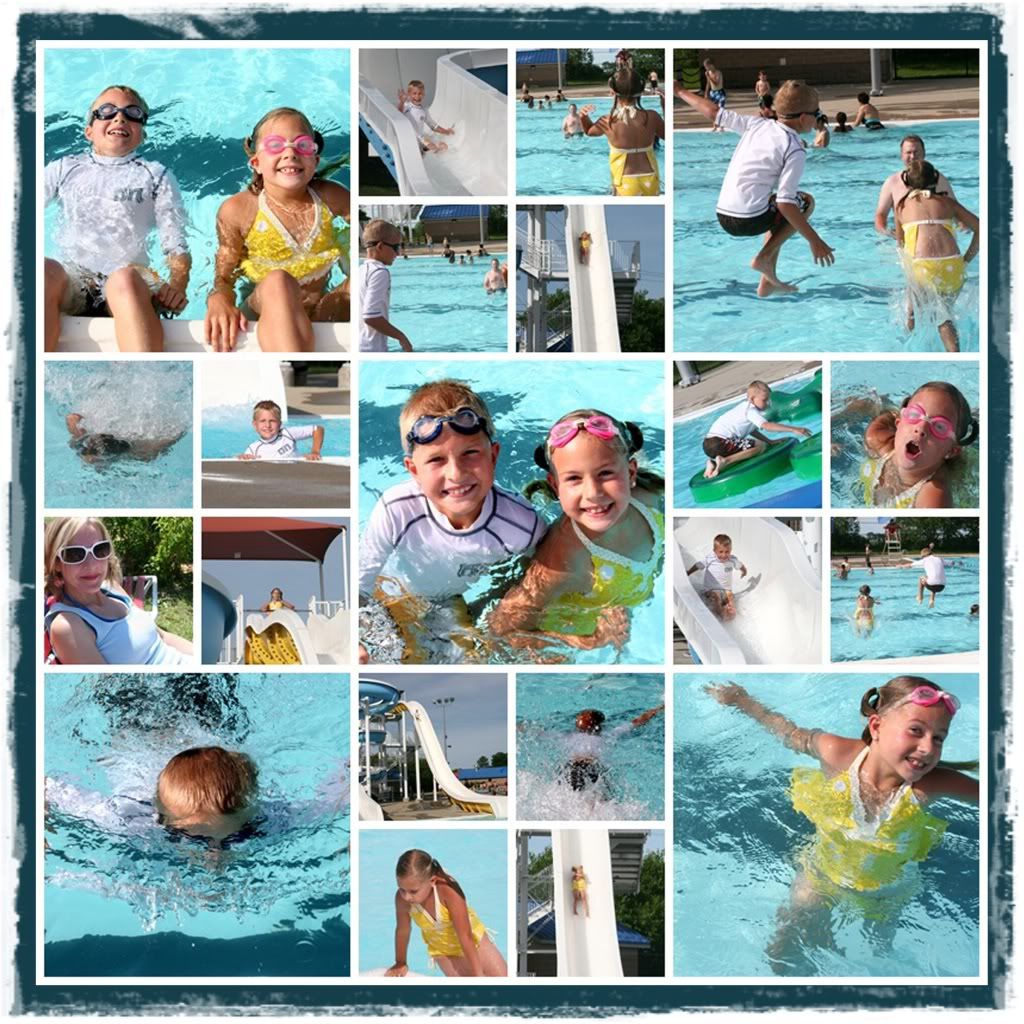 How did you spend your week?