Has your hubs ever bought your kid some article of clothing that you hated?
Only to have your kid think it's the best thing EVER.
And want to wear it
every. single. day
.
Clean or Dirty.
Despite the fact it was really too big.
And you HATED it. Loathed it. Wanted to burn it. Cringed inside every single time they put it on.
And had to put your foot down when they wanted to wear it to church?
Well, here it is in all it's glory...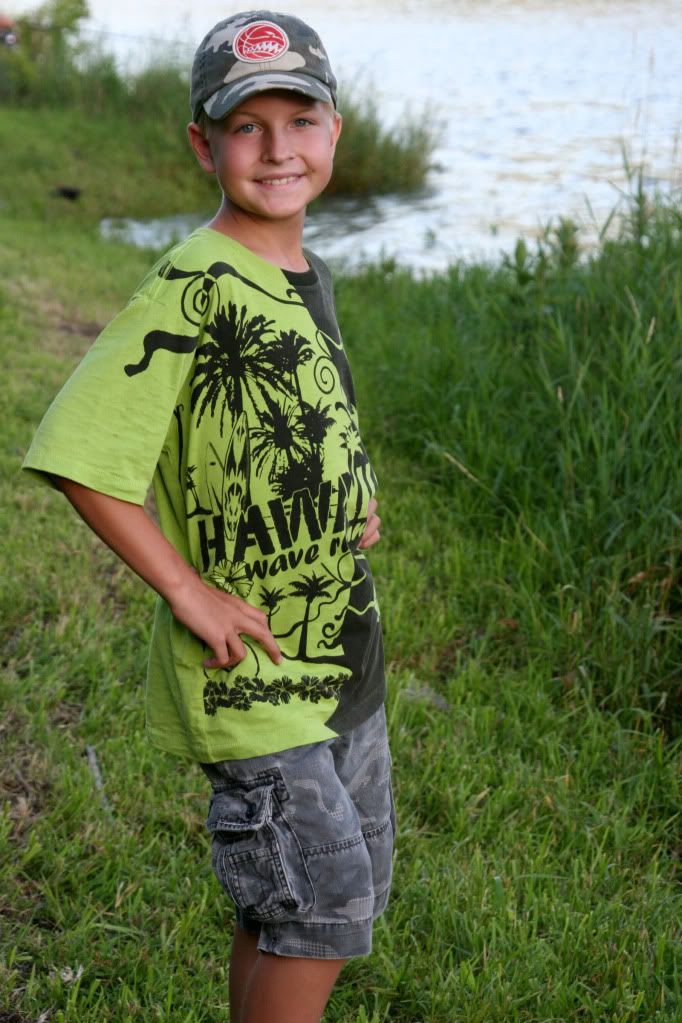 I'm biting my tongue so I don't seem like a crazy.
It's summer.
And there are worse things.
But dang. Seriously. What were these designers thinking? I think maybe I should have a word or two with them. These were marketed for boys?
Oh, and by the way... Hubs thinks that it's a "good looking shirt" and that you will agree and "give him some props" or some nonsense like that.
I'd like to think I have better fashion sense. You be the judge.