Are you burned out yet?

Are you out of ideas to entertain the kiddos?

Do you see faces like this staring at you?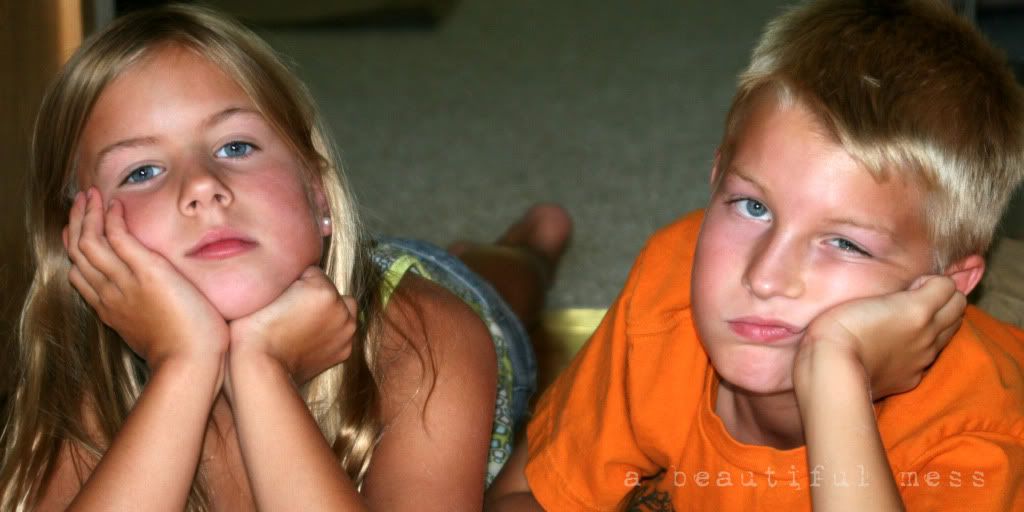 And if you happened to miss my homemade chalk recipe, you can find it here or here.

Today when the kidlets were supposed to be showering I found them painting rocks- together- and getting along swimmingly. I could hardly be mad. They were self entertaining so well. And it gave me a teensy-weensy glimmer of hope.

But sometimes they just need a little mommy time. I've learned that it doesn't take much- a walk, a board game, even a conversation over ice cream can do wonders to help keep cranky moods at bay.

Good luck ladies. I know that entertaining kids can be exhausting at times. A wise friend recently told me that I needed to be unplugged sometimes so I could just enjoy some one on one with my kids. Set aside a few minutes a day without electronics (including phones) to bond while they still think you are cool. These moments are fleeting.
Hope you'll find something useful in one of these links so these last weeks can be fun, enjoyable days making great memories with your kiddos.
And that the faces you see look a little more like this...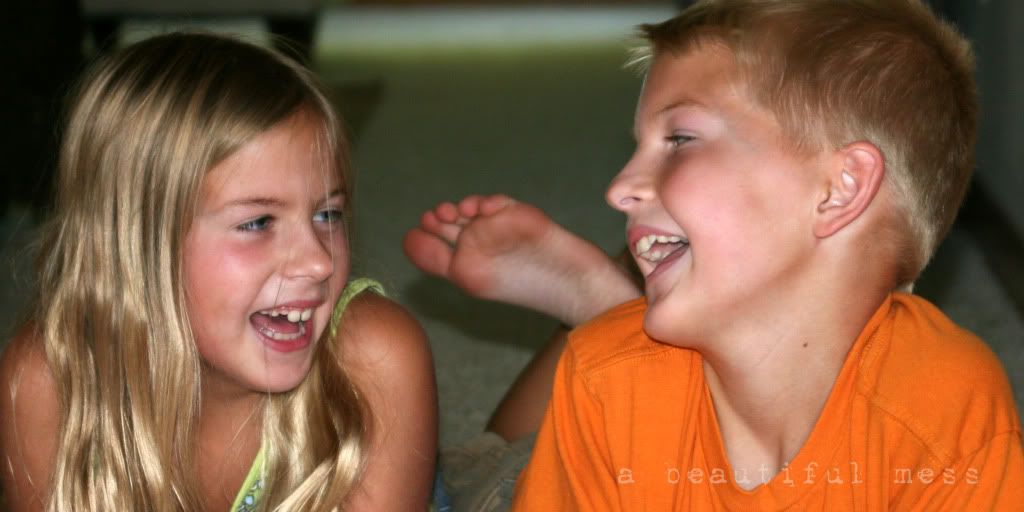 (Thanks to Pokey and Little Man for being such great sports.)