Holy Crap? WHAT?? This shocking news has caused me some serious undo angst.
I can do no right. Just when you are convinced that you are doing the right thing they go and do some study that disproves everything that you thought to be true.
If you haven't followed me long you may not know that I have had several moles removed. One mole was in the last stage prior to melanoma.
I was feeling a bit like damaged goods. Read all about it
here
and learn the ABCs of moles as well.
I have to take precautions. But how is one to do this if sunscreen actually causes more damage?
What does this mean for a fair skinned creature such as myself?
MSN posted an
article by Marie Claire
stating that "
nearly half of the 500 most popular sunscreens may actually increase the speed at which malignant cells develop and spread skin cancer such as melanoma."
Turns out it is the Vitamin A ingredient that is the culprit. Check your sunscreens.
They go on to explain that fair skinned individuals should use SPF of 45-50 with UVA and UVB coverage. But that anything more than that is not really doing much more.
Another key to safer skin is to get sunscreens with "helioplex, such as neutrogena's line or with Mexoryl like La Roche-Posay."
I have been a huge sunscreen advocate for the last few years since my first scary moles were removed. My children, of course, are not a big fan of this. Since we learned about Pokey's skin condition we have been even more vigilant, switching to Neutrogena with SPF 45 for her face.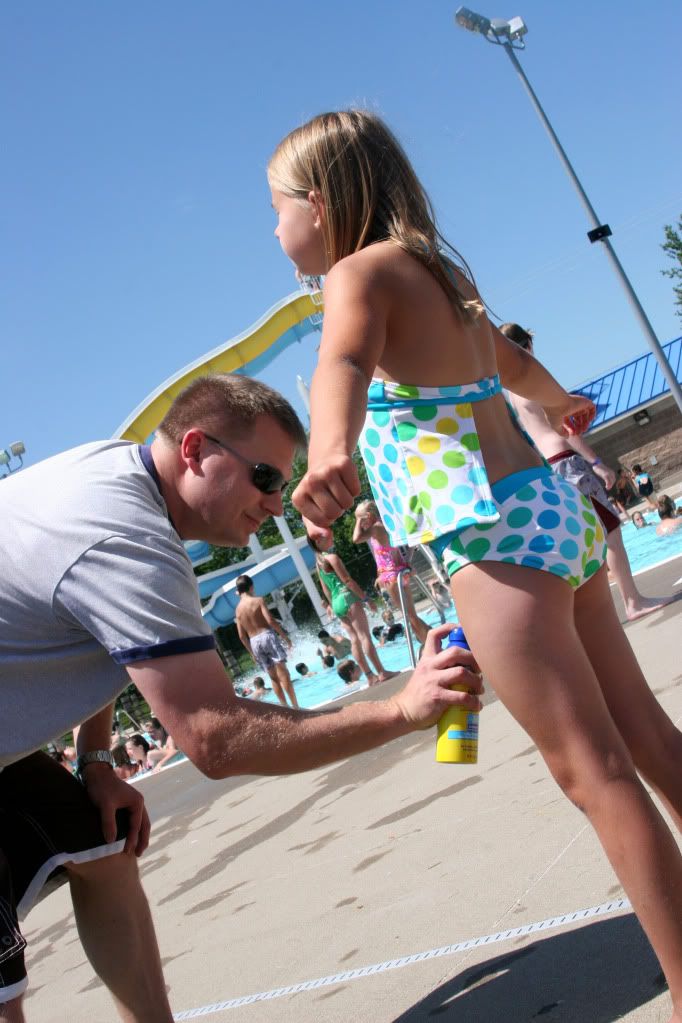 I am disturbed by these recent findings. And can only hope that I am not doing more bad than good in my quest to protect myself and my family from damaging rays that cause skin cancer.
What are your thoughts on this subject? Do you think that there is validity to the recent findings or is this just another "apples cause cancer" scare?