Welcome to Tasty Tuesdays. A place to share favorite family recipes. I'd love for you to play along. Grab the button to the right and link up. We could use a little diversity over here.

This is one I previously posted on St. Patrick's Day for those of you who follow me. Some recipes are just worth repeating. This is one of those. Thanks Shawn for being so domesticated and passing on some great ones to your big sis.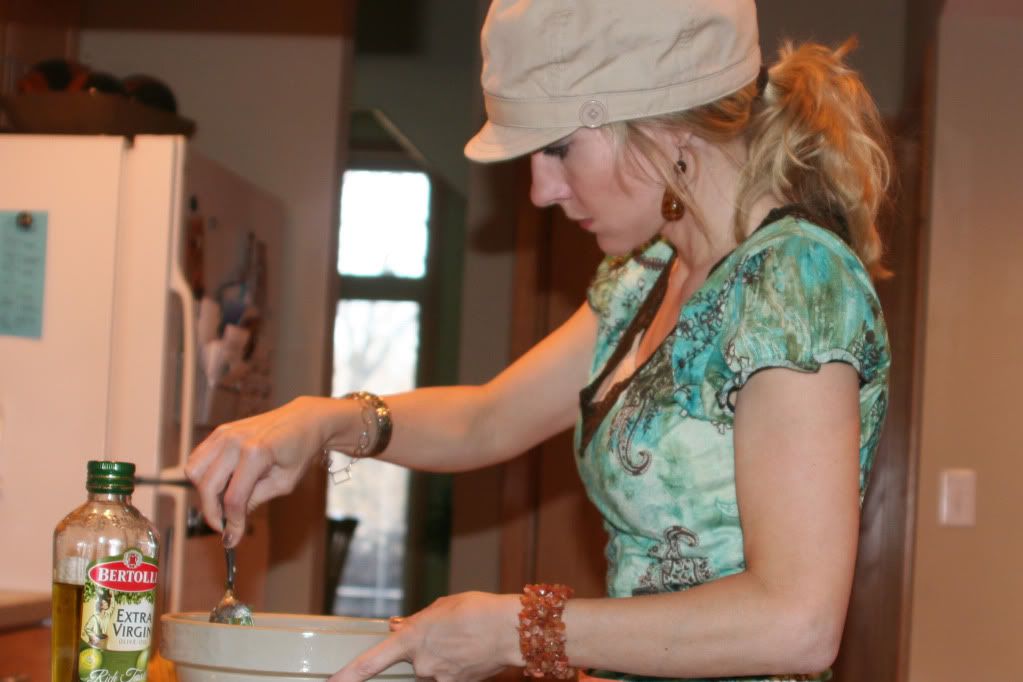 And in case you forgot how it works around here or are new to my neck of the blogosphere, let me explain my Tasty Tuesdays:

1. I do not profess to be a gourmet chef of any kind. Nor do I want to be. Period.

2. I try to spend as little time in the kitchen as possible. Unless Family Feud is on.

3. All recipes I post are tried and true.

4. I am on a mission to find as many easy, yummy, kid friendly recipes as humanly possible. (But a few grown up ones are nice too.)

Below is our Black Bean Salsa. Way yummier than it looks. Grab some scoops and you have yourself a fantastic treat.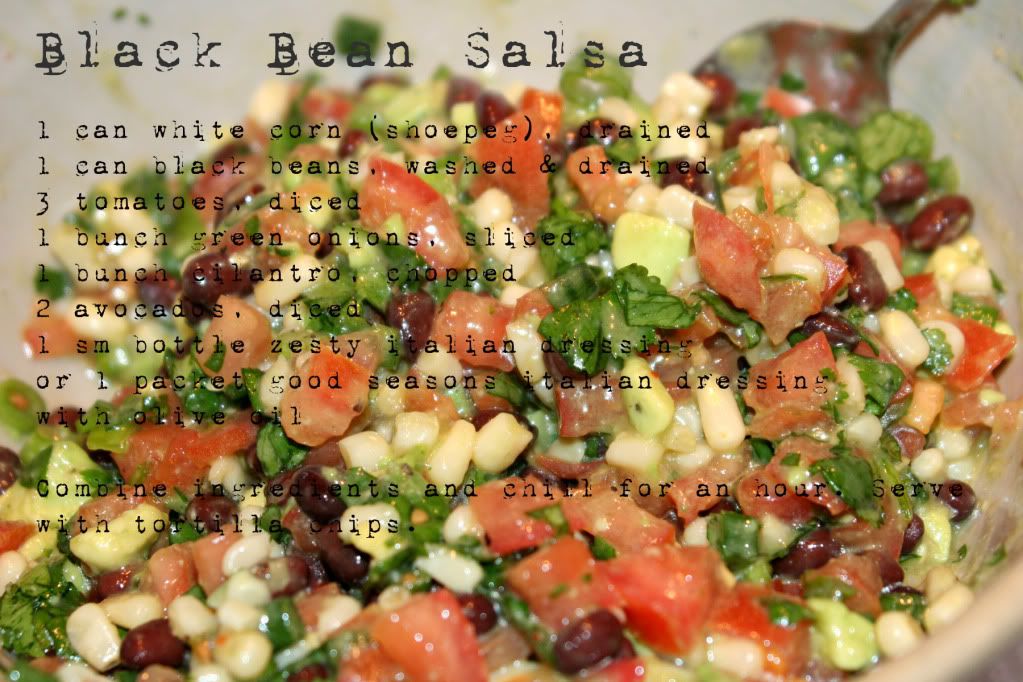 This recipe card is formatted as a 4x6 card for you to save and print. (I enlarged it here for viewing. Let me know if there is a problem printing it as a 4x6 card. You can print it on cardstock or photo paper.)

There are NO RULES for you. Link up with any recipe, old or new. Anything goes. Anything that strikes your fancy. Tell us what you're cookin up. Link up below.