Sorry peeps if you got this in your google reader or email earlier. I'm heading home from a crazy day at Adventureland (more to come on that later) and trying to post to my blog from my iPhone. It's giving me fits (and we've already established that I'm tech challenged). But I know if I wait til I get home I'll crash and never get this out, so please bare with me.
This is a recycled recipe I posted early last year. It is one of Hub's many creations. We call it Avocado Stuff and we realize that the name is super lame. I'm open to suggestions for a new one. My creative juices aren't flowing. And it was this or a picture of my funnel cake from the amusement park.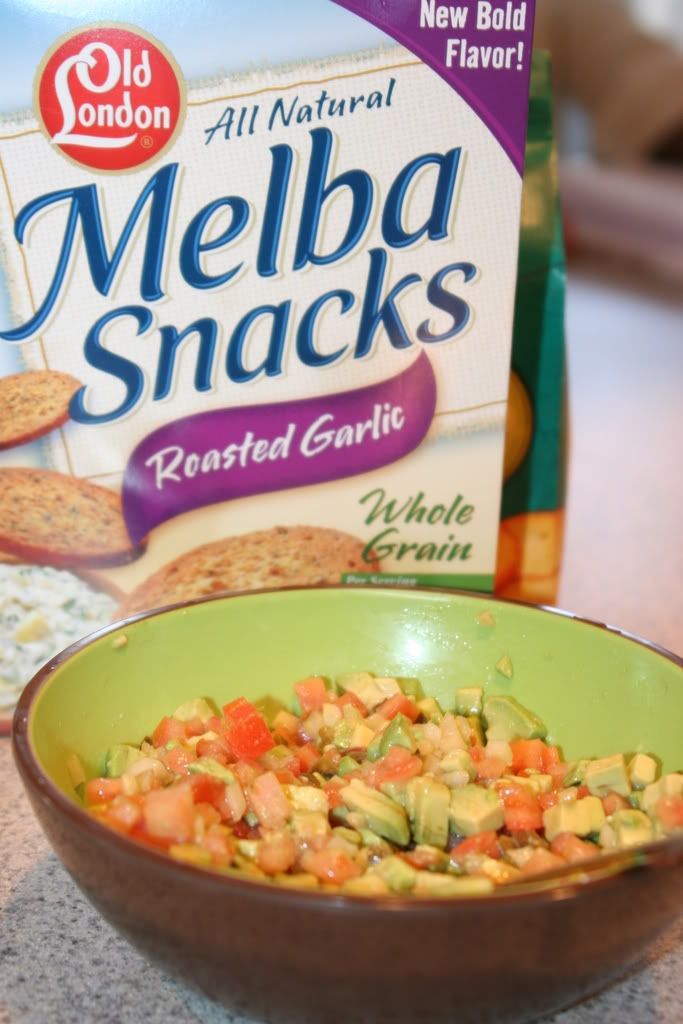 Avocado Stuff
1 avocado, diced
1 tomato, diced
1/4-1/2 onion, diced (to taste)
8 jalapeno slices
1/2 tsp minced garlic
squirt of lime juice
This has become a favorite snack in our home, especially on Sundays. It tastes great with roasted garlic melba snacks or tortilla chips. Perfect as an appetizer or side.

Grab one of your family favs and join the bloghop party. I've really enjoyed seeing all of your ideas. I marvel at your creativity and talents.

Happy Tuesday Y'all!