*** I'm experiencing technical difficulties and have no idea if it's a glitch or more serious. I know I'm definitely not equipped to know how to handle these sorts of problems and google has failed me. So, feel free to leave a comment and maybe they will magically appear at one point, but for now none of them are showing up. My friend Gigi of Kludgymom has sent a couple now. I posted one that showed up momentarily and still shows up in my "edit posts" page. I am receiving email notifications and will be able to respond, but don't be concerned if it doesn't show up below. Btw, if you are tech savvy and know blogger well feel free to email me at lish@mchsi.com and rescue me. It's been a long day and it's 12:30PM and I surrender. ***
I'm revisiting a recipe that has already been posted on my blog for those that missed it. Perfect light sandwich for summer with a bit of a twist. This is one of my favs.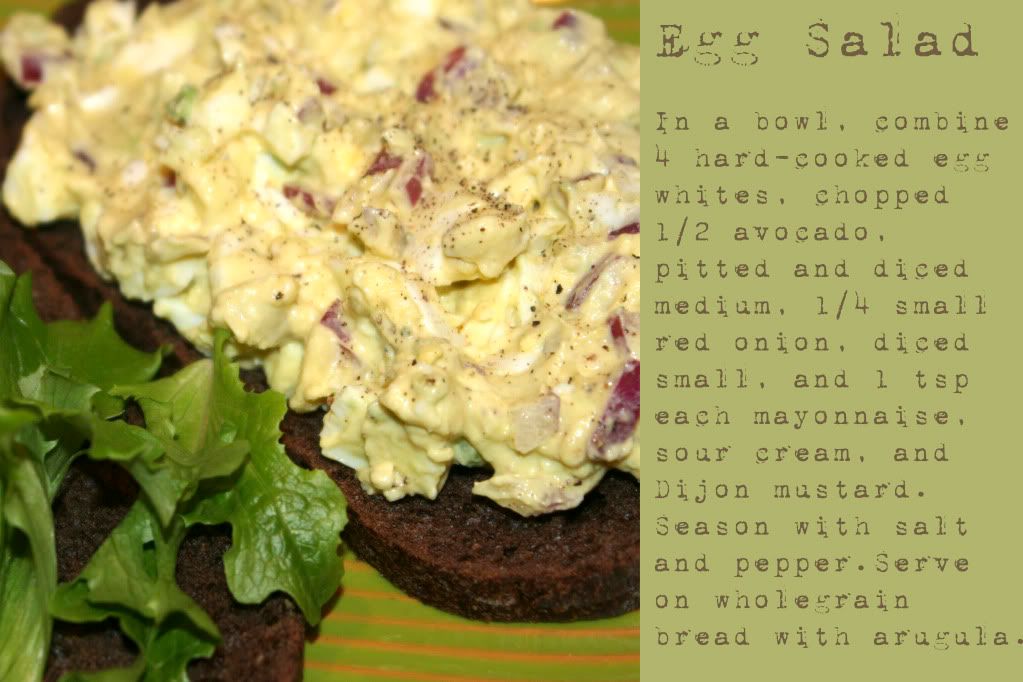 I actually kept the egg yolks, but by leaving them out it would make it a healthier sandwich. I chose pumpernickel bread over wholegrain. You could also opt for light sour cream if desired. The Dijon is not for everyone. Tweak it to your liking.
The recipe card is yours for the taking. Just save it as a picture and print it as a 4x6 card on cardstock or photo paper. Enjoy!
Now it's your turn. What are you cookin up these days?
Grab the button on the sidebar, go find your favorite recipe, and link it up below!
No rules on the recipe. Old or new posts work.
Happy Tuesday, Y'all!