I have a small confession: I was at book club tonight and when I came home hubs had made this with the kids and even took pics. I can't decide if he's being super sweet or up to something. Hmm... Either way he has scored some serious points.
This is definitely a favorite around here. Easy enough for the kids to pretty much make themselves. And when rain is forecasted for a week straight, this is the next best thing.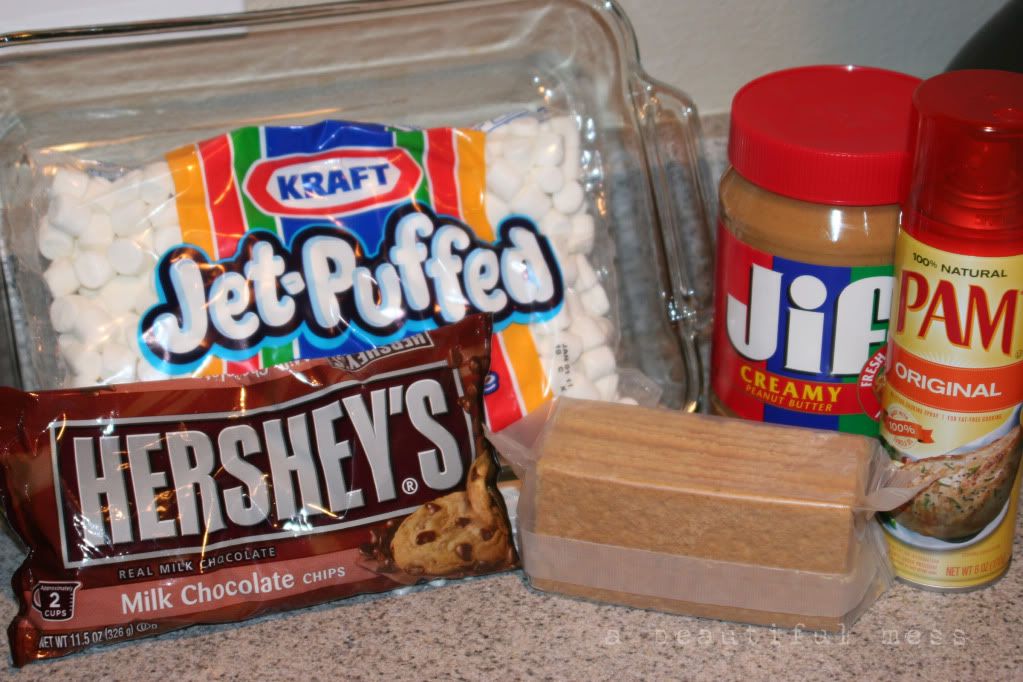 Ingredients:
Cooking spray
12 graham cracker squares
3 cups milk chocolate chips
2 tablespoons peanut butter
3 cups miniature marshmallows
Spray 13x9 pan with the cooking spray.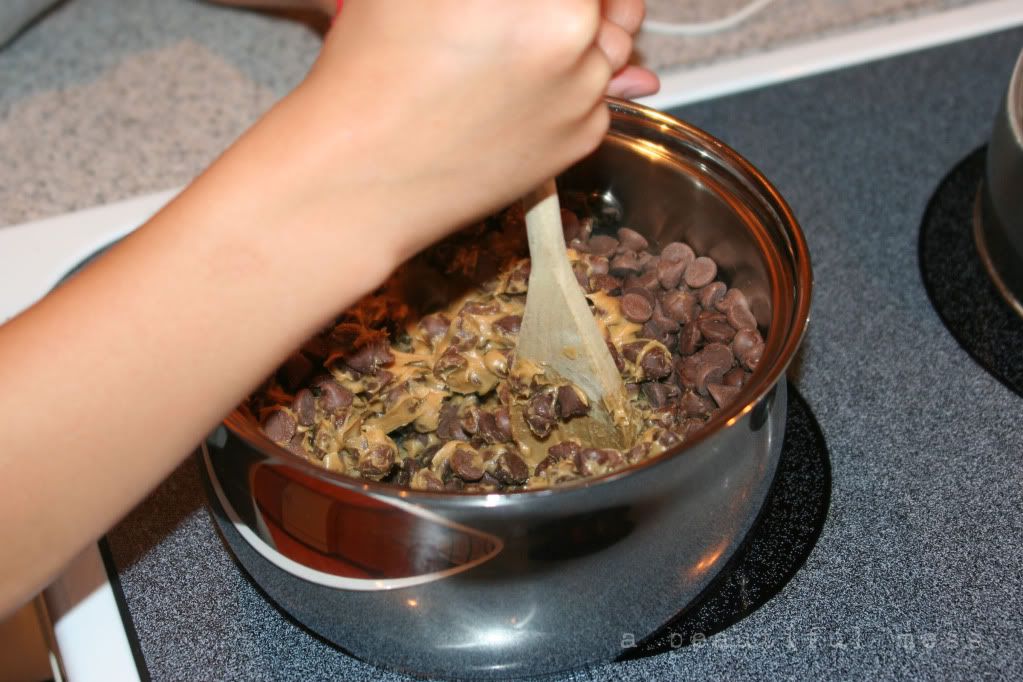 Put chocolate chips and peanut butter in a saucepan. Cook over low heat, stirring constantly until the chocolate chips are melted. Take saucepan off heat.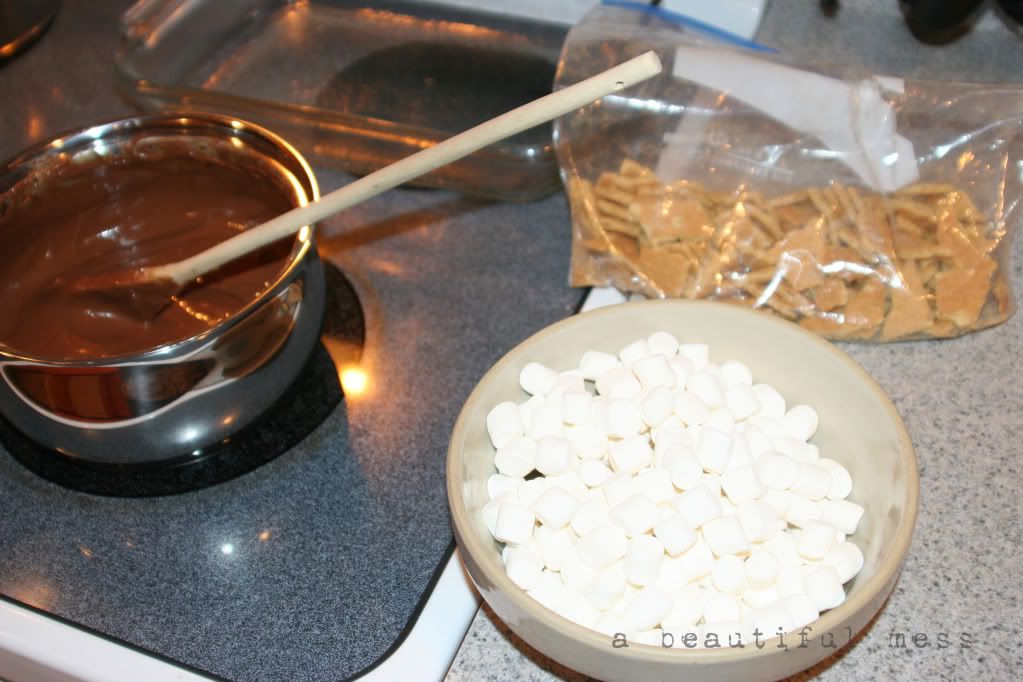 Crush up graham crackers in a plastic bag.
Stir in graham cracker pieces and marshmallows. Spread the mixture in the sprayed pan. Put pan in refrigerator for about 1 hour or until firm. Cut bars.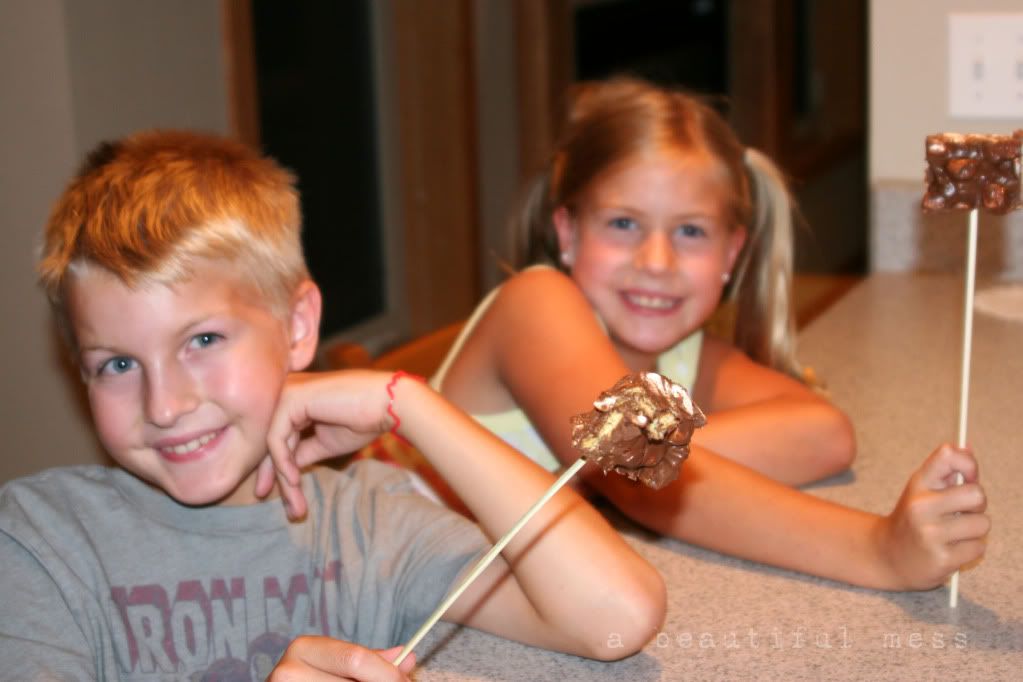 Voila! Enjoy some indoor smores.
Grab one of your family favs and join the bloghop party. You can grab the button to the right. Can't wait to see what you come up with.
Happy Tuesday Y'all!