Sorry this is coming a little late this week. Between family and internet issues it's been a bit of a challenge. I was on the phone with my internet provider today when I smelled something burning. Turns out my 10 1/2 yr old son wanted to warm up some bread sticks in the microwave... to make a long story short, they started on fire. Who knew that was even possible? In case you never heard about my toast experience, you can read all about it
here
. Suffice it to say, me and fire have a bit of a history.
Our 4th of July weekend was very memorable.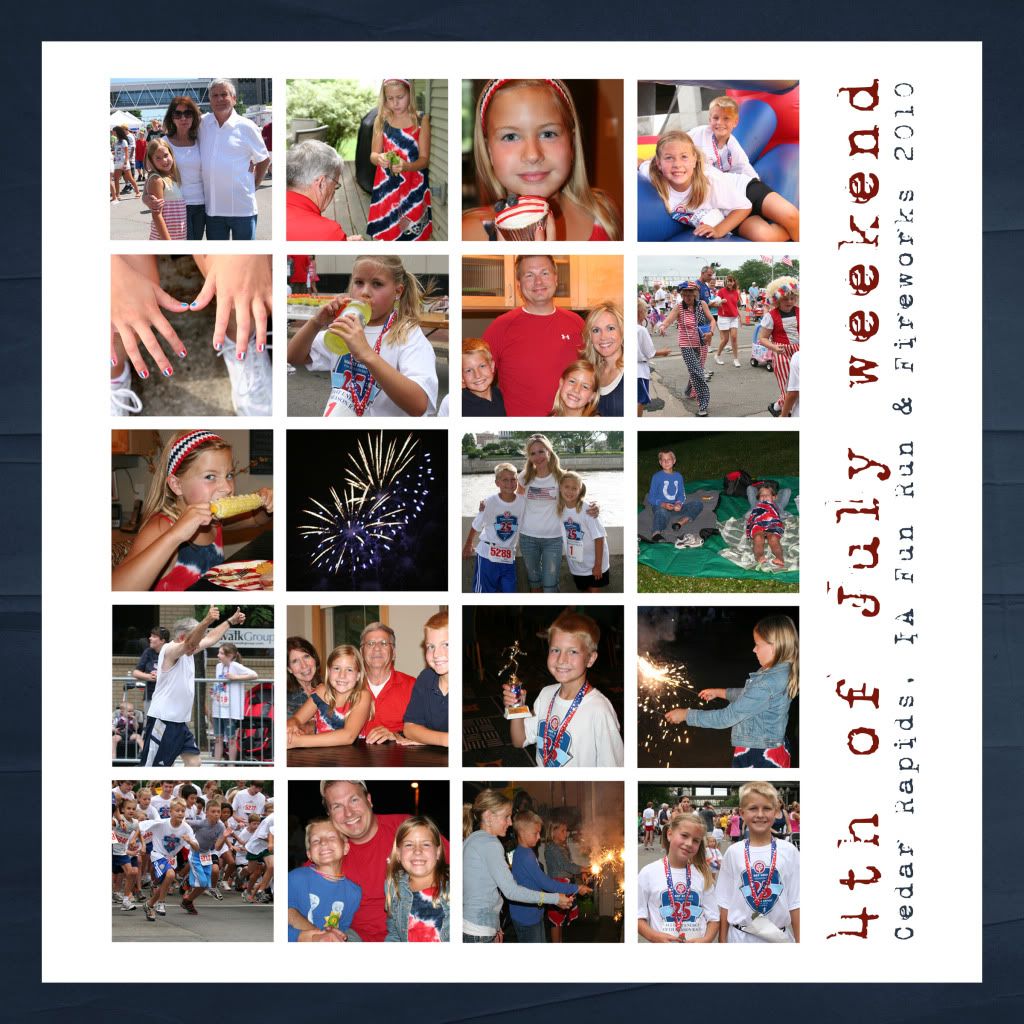 4th of July Highlights Include:

My parents visiting from Kentucky.


My 70 year old dad running in the alliant energy 1/2 mile fun run and finishing.


Having my purse searched at the movie theater by a crazy nazi ticket taker.


Nearly hitting a family of raccoons crossing the street at night.


Little Man placing 4th in the mile run in his age bracket.


Watching the best fireworks show in Cedar Rapids that I can remember. (Sorry to the family we told that it wouldn't be worth coming for. We were wrong.)
*********************************************************************
Now on to another item of business...
The WINNER of the iTUNES giftcard is... (drum roll please)
Sam of Mom.Undecided. She had the most comments in her discussion in my blogfrog community. (Please contact me at lish@mchsi.com and let me know your address so I know where to mail it to.)
Thanks to all who participated. It was so much fun joining in the discussions and getting to know you all better. Please feel free to stop by anytime and join in the fun over in my community.
If you don't see me around much this week, know that I'm thinking of you but am having too much fun playing with family. I'll be back soon.