Sorry this is a little late, I've been a bit under the weather, but am doing much better. Thanks for all the well wishes.
I knew the moment a toad crossed my path this week that critters had definitely made the cut for my project 365 theme. Don't know if that old saying is true or not, but ironically enough Pokey and I were actually freezing off warts right before "toadie" (as the kids call him) came to visit. They have been catching all sorts of nasty bugs to feed him. Hopefully the buzz will wear off soon and we can release him back to the wild so he can find his own food. Oh, to be a kid again...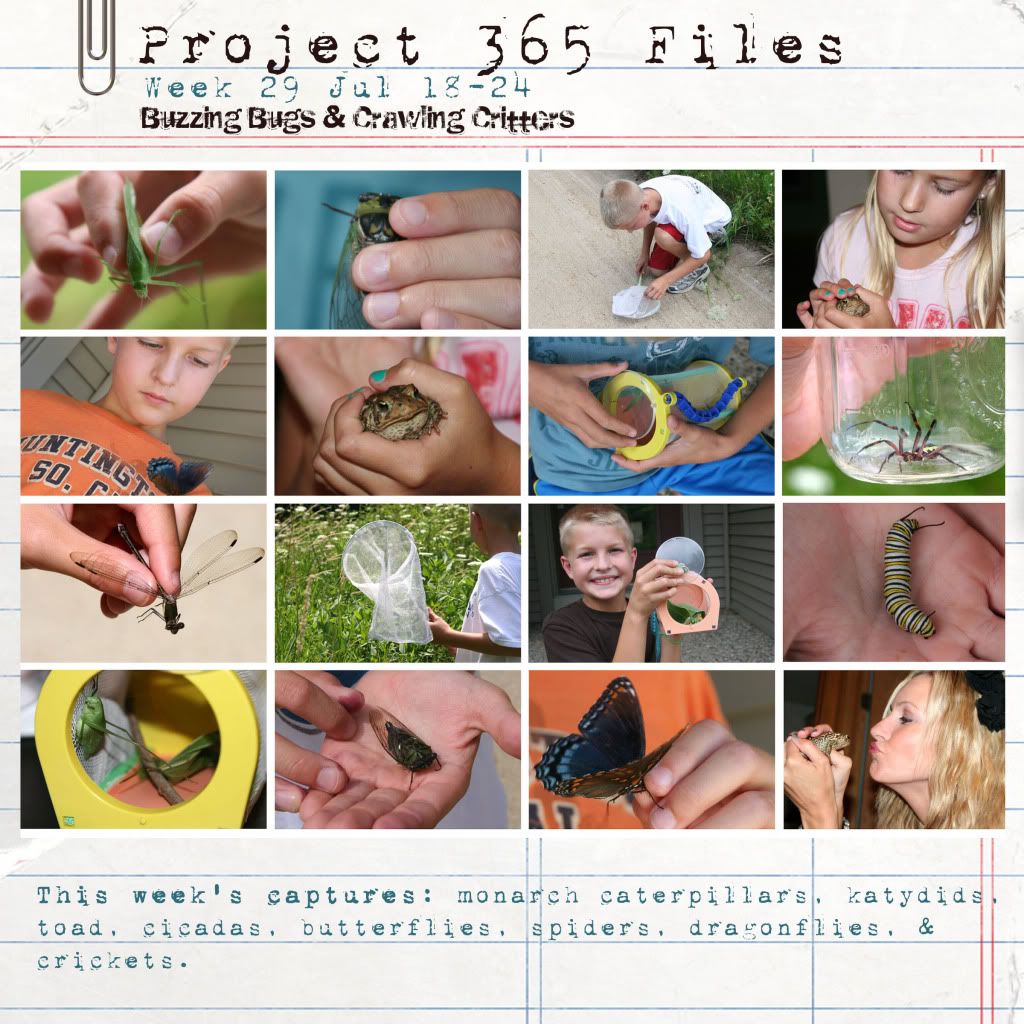 I hope this finds you well and that you are enjoying good health in your neck of the woods.