Welcome my Wordless Wednesday friends. Thank you for your kind comments last week. They were very timely. Thought you should know that the
photo of me
was infact taken by hubs after an evening at the pool just as the sun was about to set on some nearby park bleachers. Nothing about it was planned and I'm happy to have gotten a couple I would not be ashamed to frame. Sometimes spontaneous is the way to go. As photographers we are always behind the camera. I spent years taking photos with few to show of myself. This last year I have been trying to make a special point to be in front of the camera as well. When I am old and senile I'd like to have documentation of my life so when my mind fails me the photos won't. Just something to think about...
I am away on vaca right now-- unplugged. GASP!! How the heck did we live pre-wifi? I'm certain I'm going mad right about now. I have scheduled my WW post for today as a tribute to my Beautiful Pokey who is turning 9 this week. As hard as I tried I just couldn't make it wordless. I do believe that a picture can be worth a thousand words and other times the words are what make the pictures come to life. This is one of those. Forgive me. (And FYI: 50% of these were pre-digital camera, making this post probably less appealing visually and certainly more challenging technically.)
Wherever do the years go? It seems it was just yesterday I was holding you in my arms breathing in your beautiful baby scent.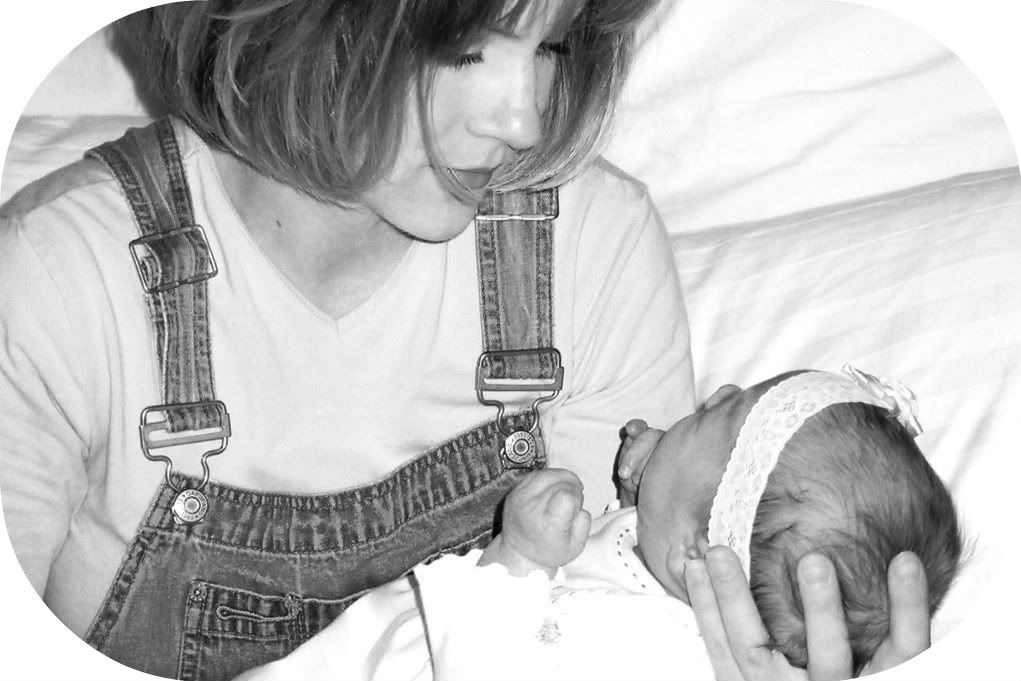 At
one
you were fearless and not afraid to try new things. Your zeal for life was contagious.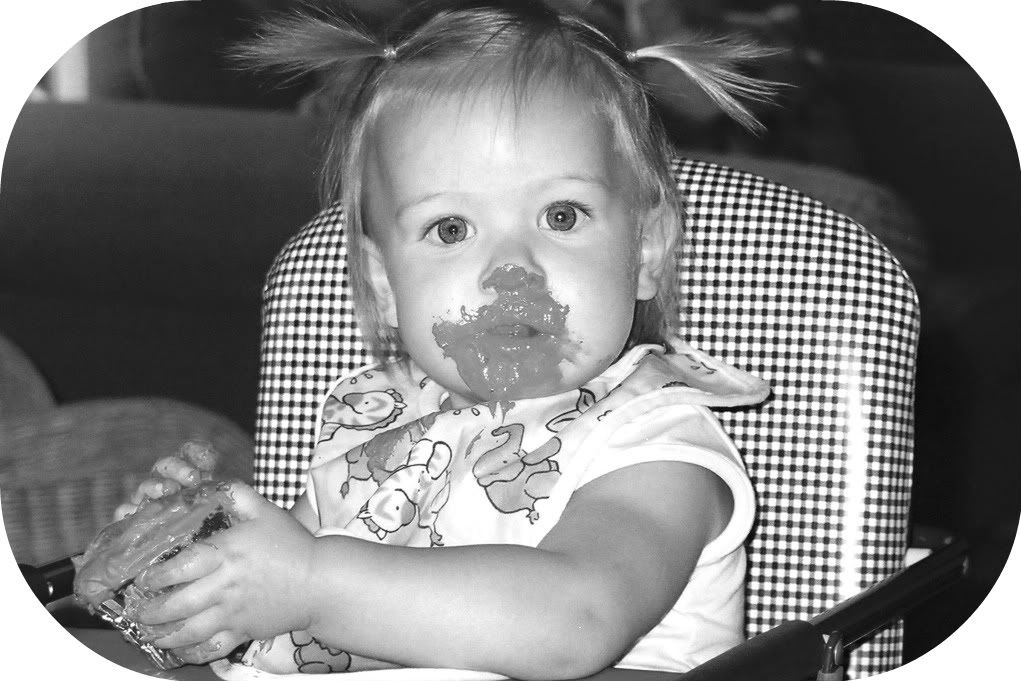 At
two
you were an adorable bundle of chubs. Sweet, sassy, and sure about who you were.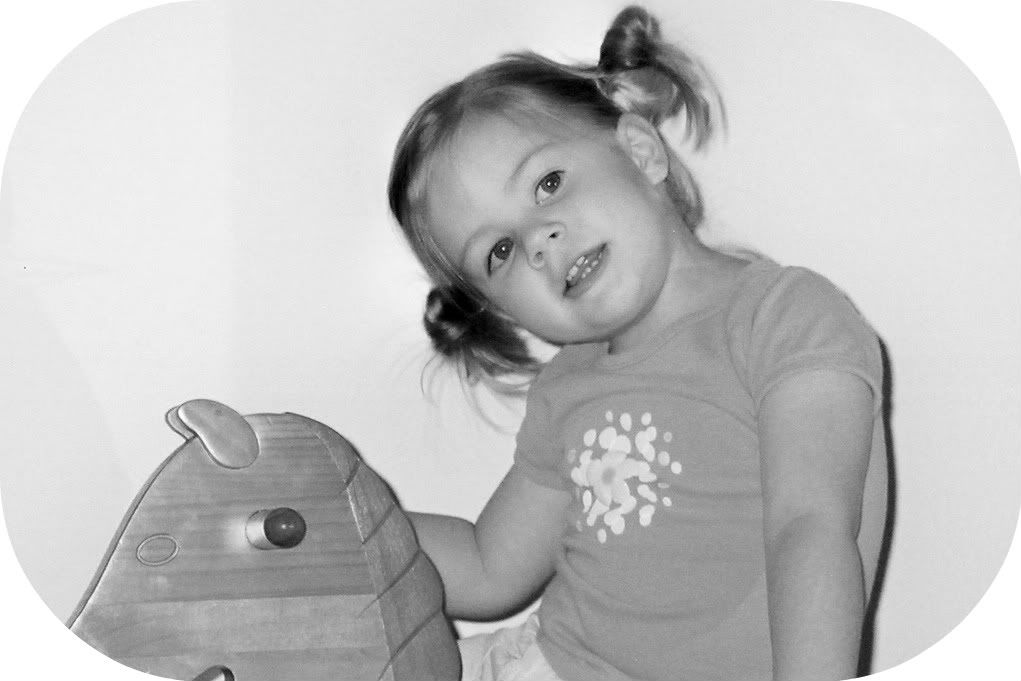 At
three
you wanted to be one of the boys, fish guts and all.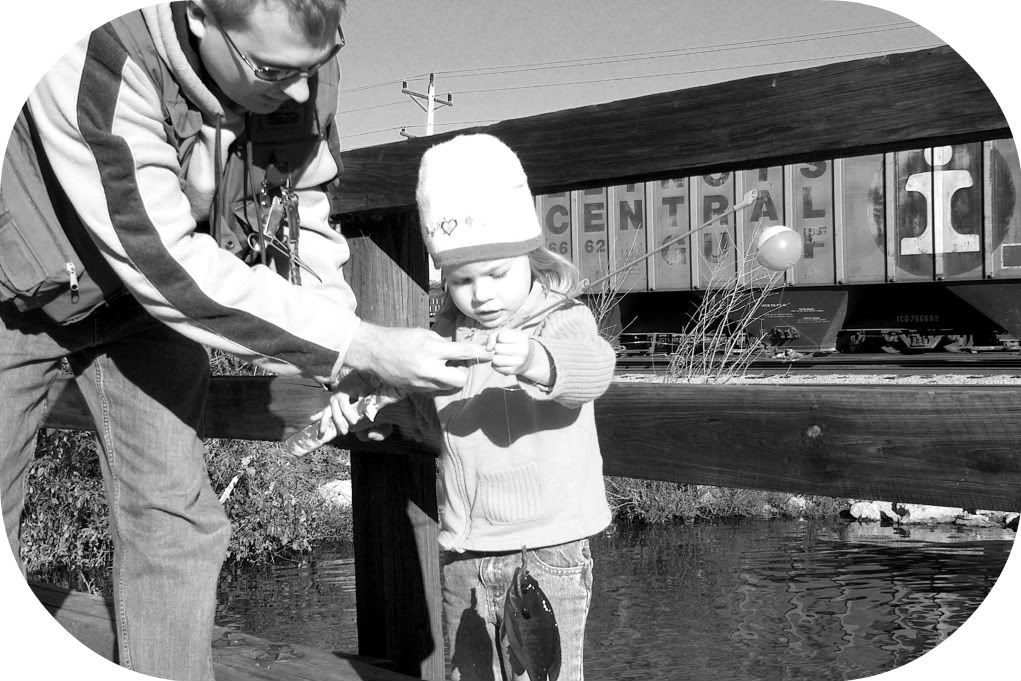 At
four
your love of all things girly began. You were our little social butterfly with an aura about you.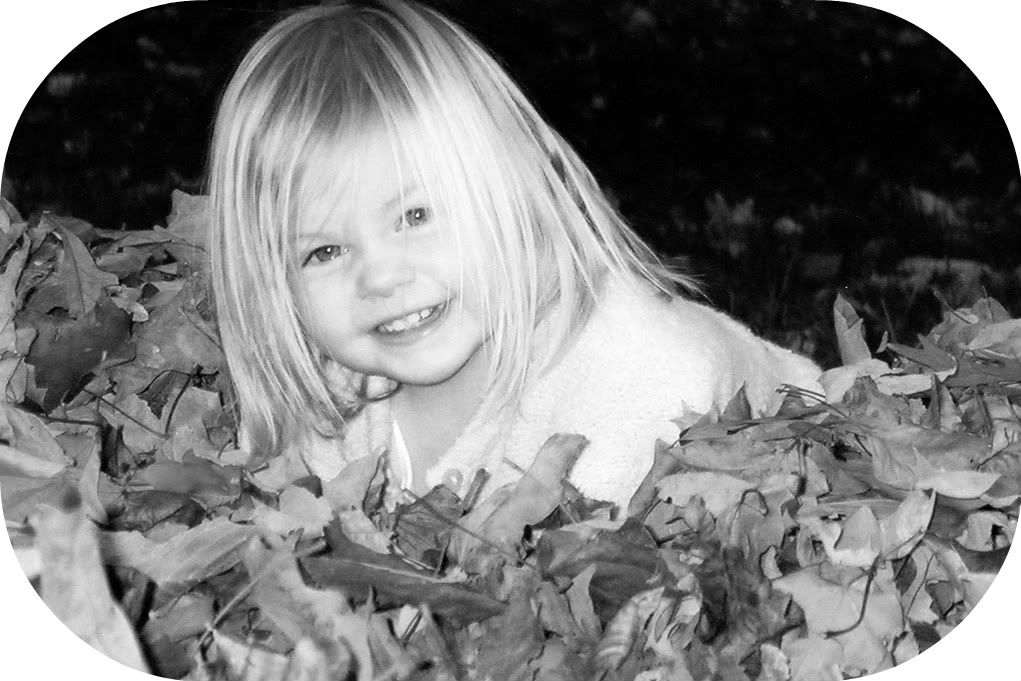 At
five
you were off without a second thought. Ready to conquer the world. I was not adequately prepared for your independent spirit.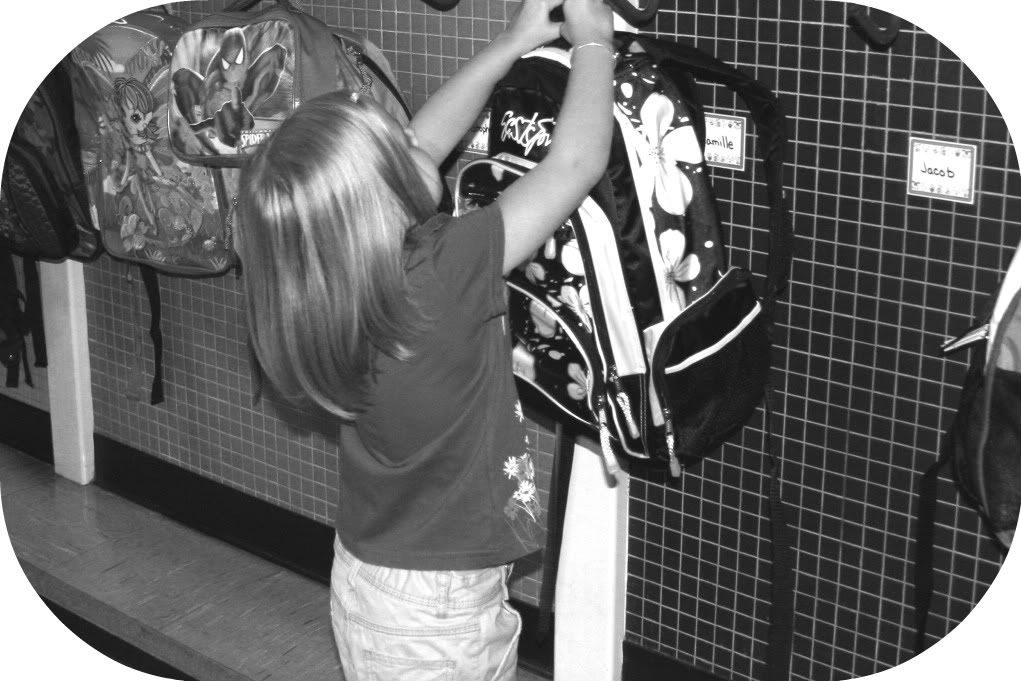 At
six
you attacked the outdoors on monkeybars, rollerblades, and bikes.
At
seven
you were all about fun. You had a great sense of humor and loved to laugh.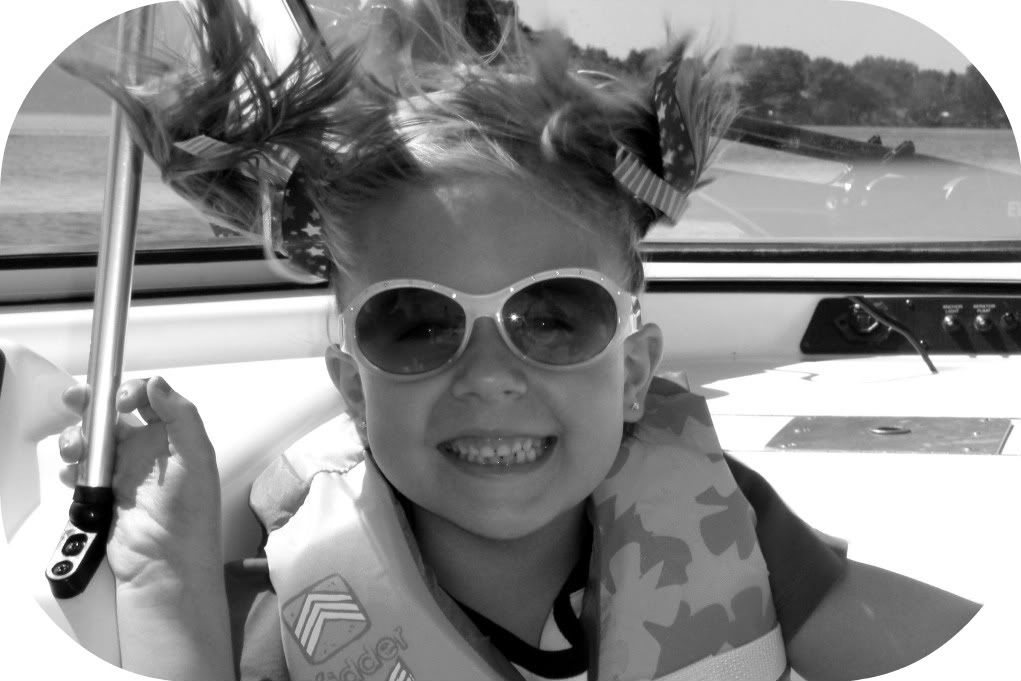 At
eight
you were a spit-fire and we loved you all the same.
At
nine
you are blossoming into a beautiful young lady.
You have endless potential before you. The world is your canvas.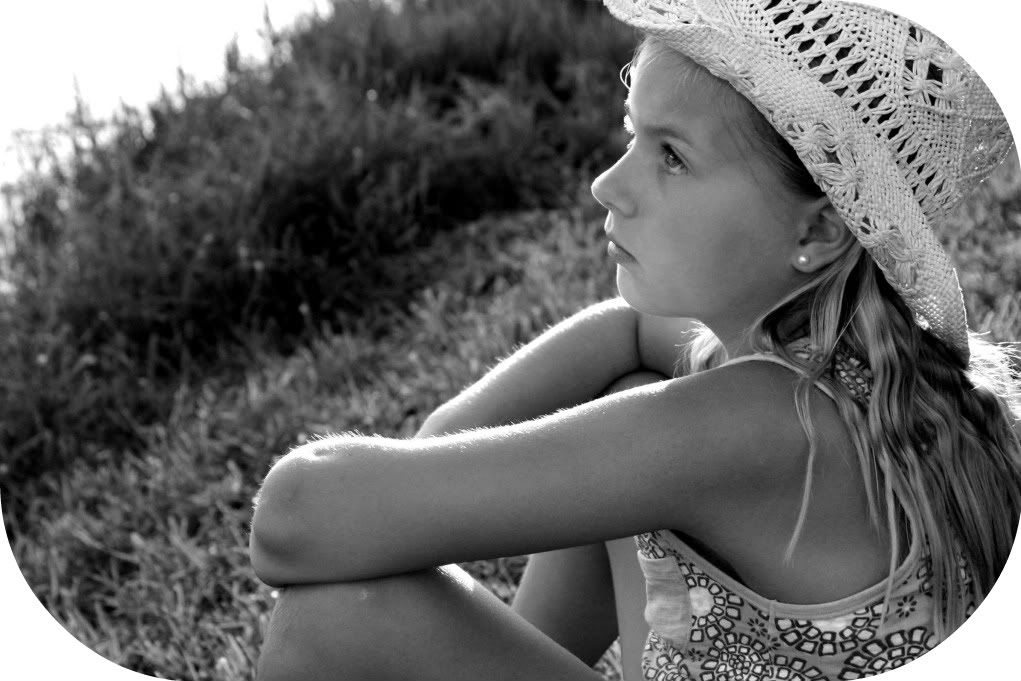 Thanks for letting me be your mom.
Hopefully all will be smooth sailing with these pesky linkies. Away or not, the party must go on. Add your link below and then head over to some of my other bloggy friends... Kristi at
Live and Love Out Loud
, Angie at
seven clown circus
, and Susan & Janice at
5 minutes for mom
.
I am still providing both linkies for now. You pick.