Welcome to Tasty Tuesdays. A place to share favorite family recipes.

For those of you who haven't figured it out yet or only visit on Tuesdays, I'm away on vaca and officially unplugged from the world. I'm probably experiencing withdrawals about now. I'd still love ya to play along and I'll get back to you next week. Thanks in advance for being so understanding.

And yes, I admit it- I occasionally shop at Wal-Mart. GASP! No, I was not paid to advertise. I've actually searched the world over and tried several different brand names and this (believe it or not) is my favorite version. So, from time to time I have to do some deep meditation and suck it up for the sake of yummy sandwiches.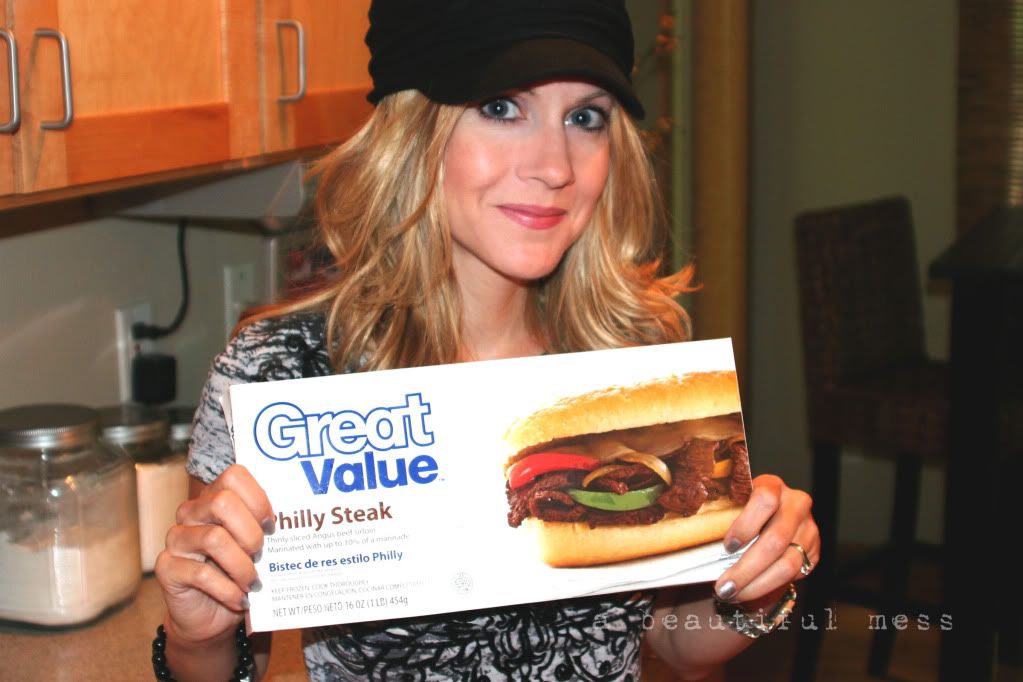 These are all the ingredients you need. That's it, except of course for the sides.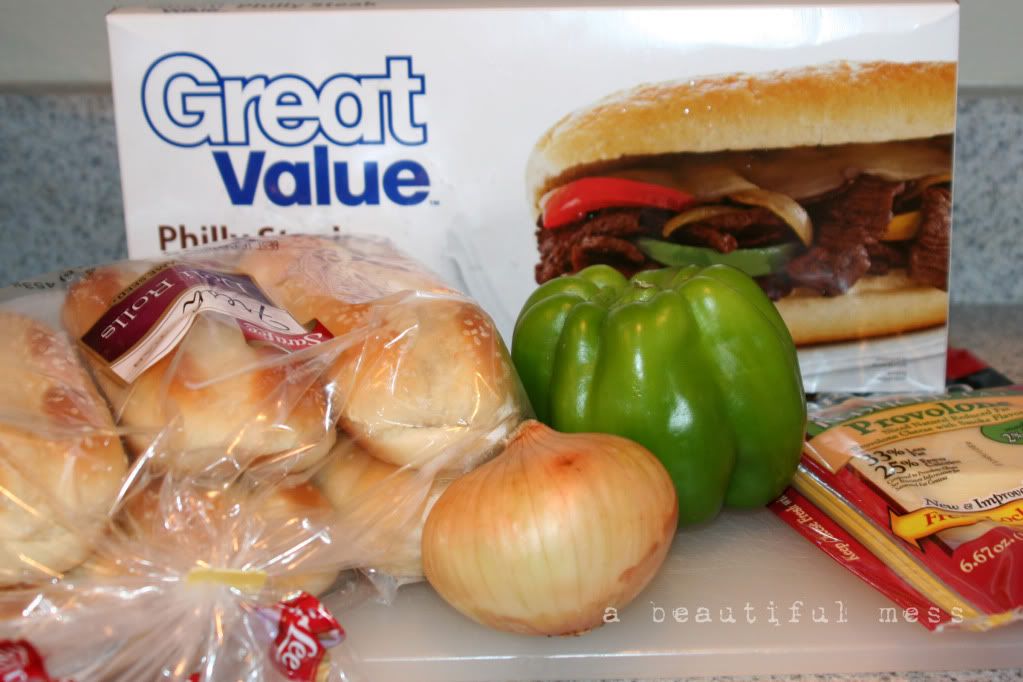 Slice the onion and pepper and set aside.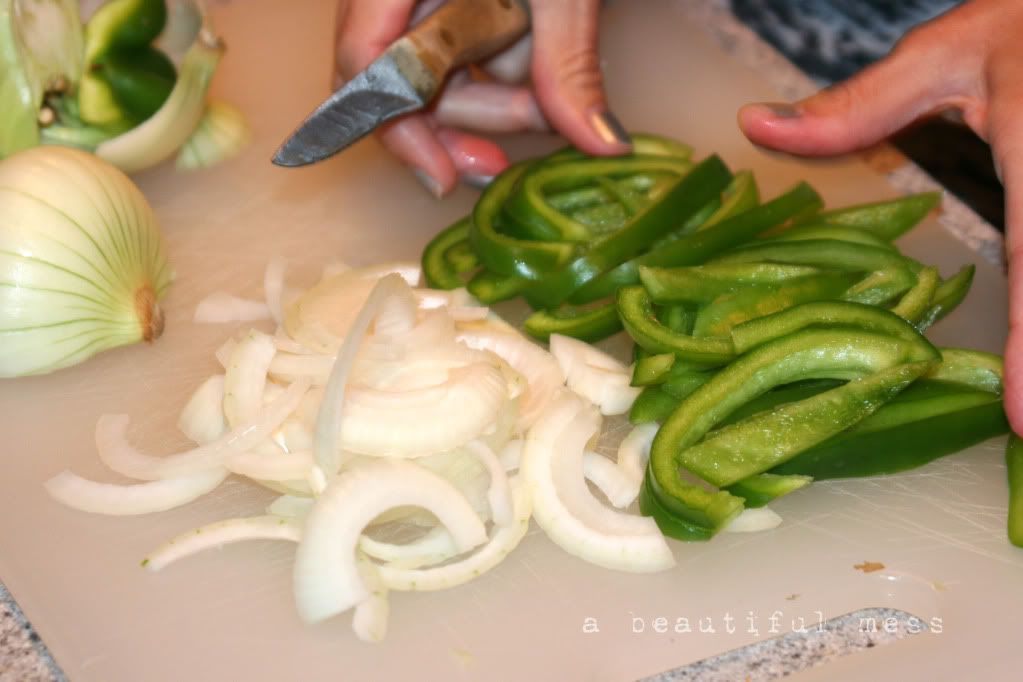 Place frozen meat directly from box into the skillet. This is what it will look like. Use your spatula to break meat apart. (The older green boxed version wasn't quite this marbled.)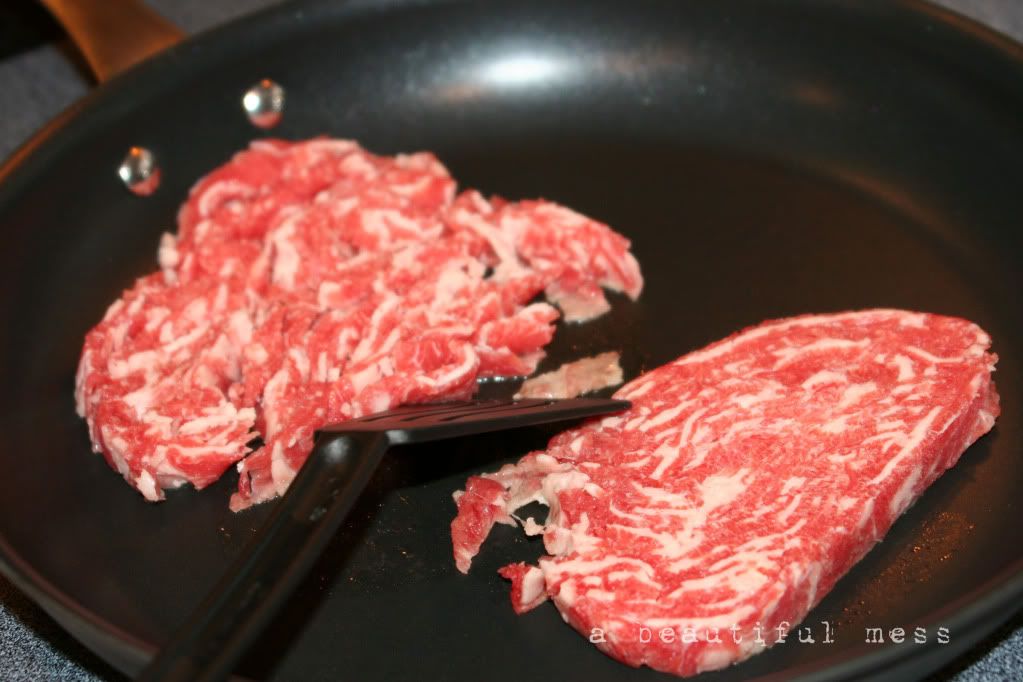 Add in veges and sweat them slightly. Smellin good!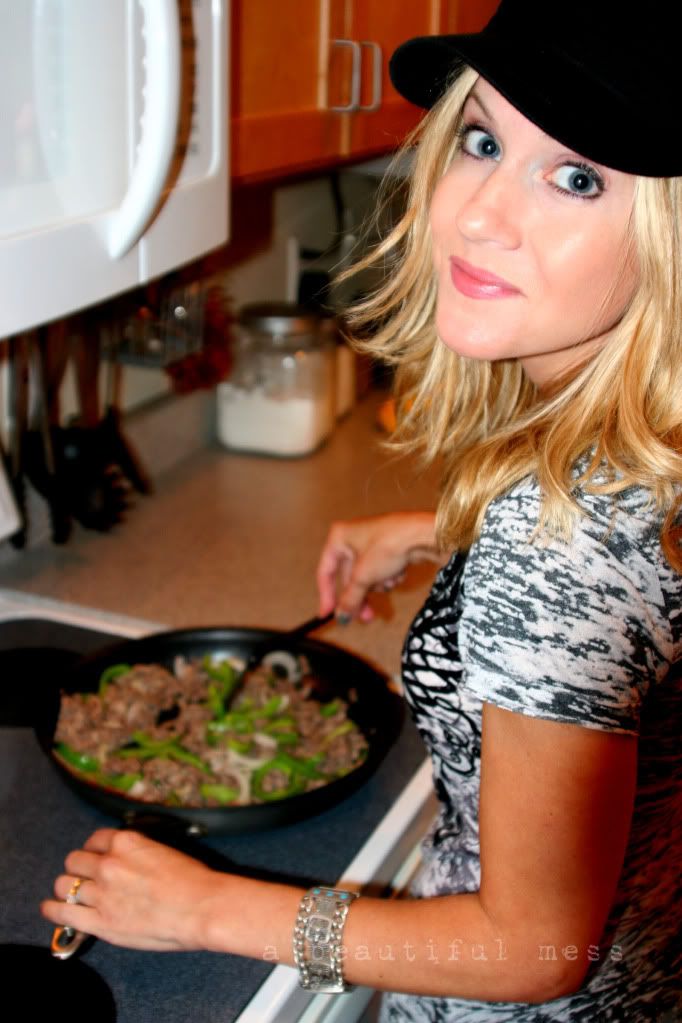 Then place your buns in the oven to toast slightly. Remove, add mayonaise (if desired), meat and vege mixture, and cheese (provolone is my fav). Then put back into oven until cheese is melted.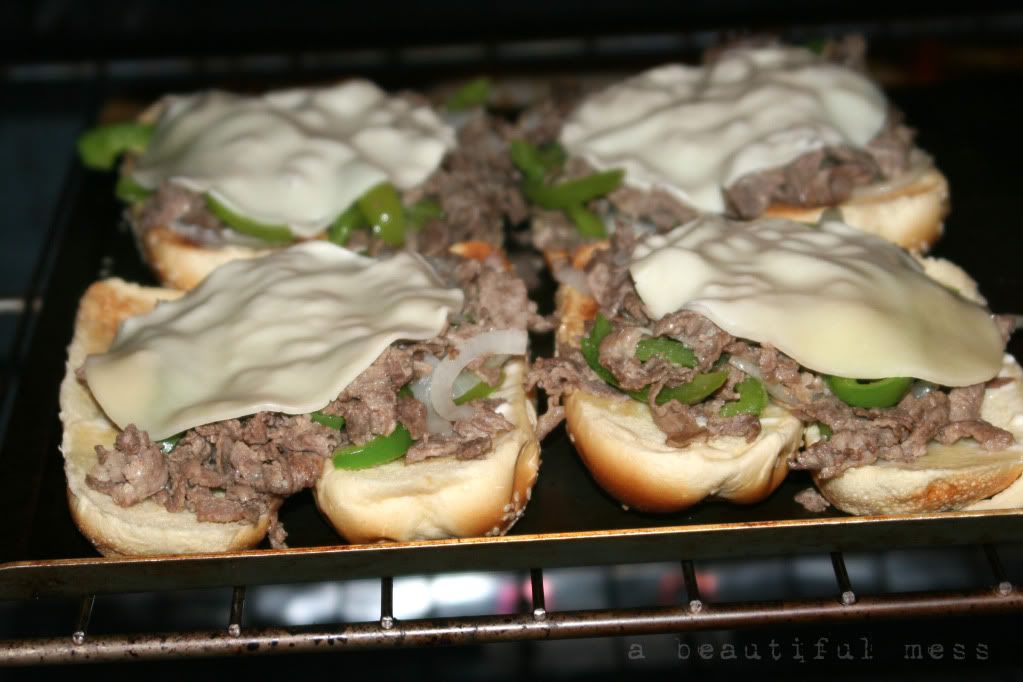 Hubs always adds in a few extras. He added summer squash (with red pepper) and mustard to this one. I like the traditional version better.




Mmm, Mmm good. Ok, so it might not actually be the healthiest meal, but it sure is good and won't kill ya if you don't eat it everyday.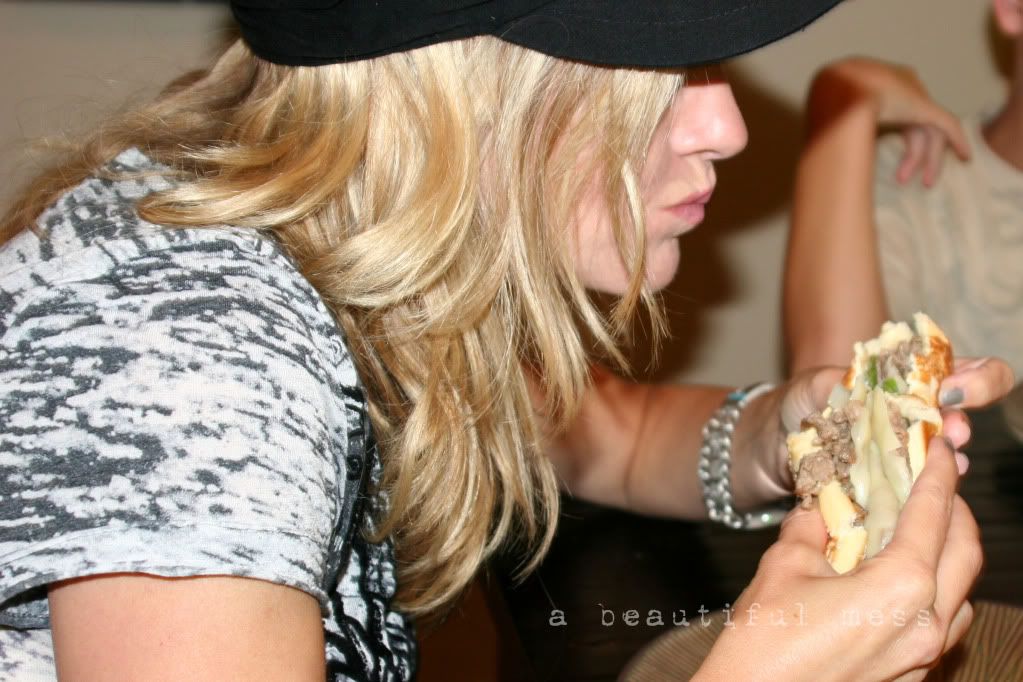 I'd love for you to play along. Grab the button to the right. There are NO RULES for you. Any recipe, old or new. Tell us what you're cookin up. Link up below. (You can also grab the linky below to add to your blog post.)