Welcome to Tasty Tuesdays. A place to share favorite family recipes.

In honor of the 50 pounds of fish we have lugged across the country and will be eating every day for the rest of our lives I thought I'd do an old favorite today. Plus, I'm STILL in the car
and although I am a woman capable of many tricks, cooking is out of the question at the moment. Sorry if you've already seen this one or hate fish. I admit I am not a fish lover, but don't mind salmon so much. This salad is super yummy and the recipe card is there for the taking.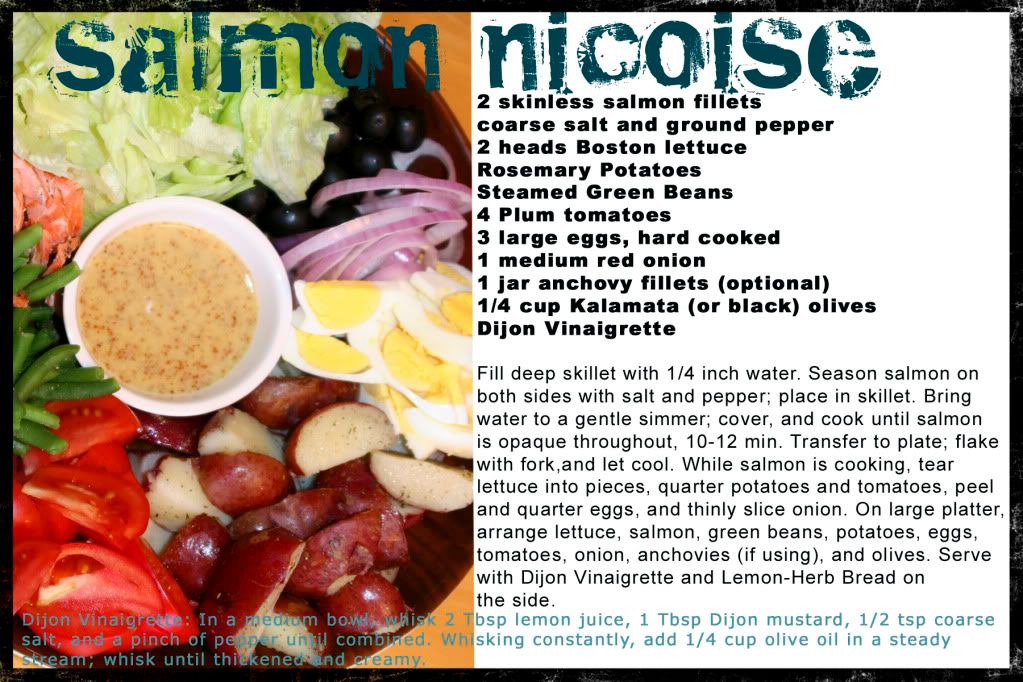 And here's another 101 Seafood Recipes
I'd love for you to play along. Grab the button to the right. There are NO RULES for you. Any recipe, old or new. Tell us what you're cookin up. Link up below. (You can also grab the linky below to add to your blog post.)