So, I may have fibbed just a little, as I have found a wifi signal as we speak (at the waterpark we are staying at) to share a few pics of our trip.
But in my defense, internet and cell phone reception has been very patchy. There was a 6 hour stretch on Hwy 12 through Idaho with no service to speak of. The condo we stayed at in Westport also had no service and my in-laws live in the country with no cable internet available to them and cell phone reception is hit or miss. As we travel I might have a minute to tweet or text, but have tried hard to stay off.
The funny part was that I had full bars and 3G in the middle of the ocean while fishing. It didn't last long, but I found it amusing.
For the most part I've been playing so hard that not only have I not had time for the cyberworld, when I find a bed I literally crash.
It's been a nice break, but I do miss all of you, my blogging peeps. Thanks for being such loyal friends while I'm away. I still have a long 3 day trip home and you may not hear from me again for a few days.
Thought I'd leave you with a sampling of our trip.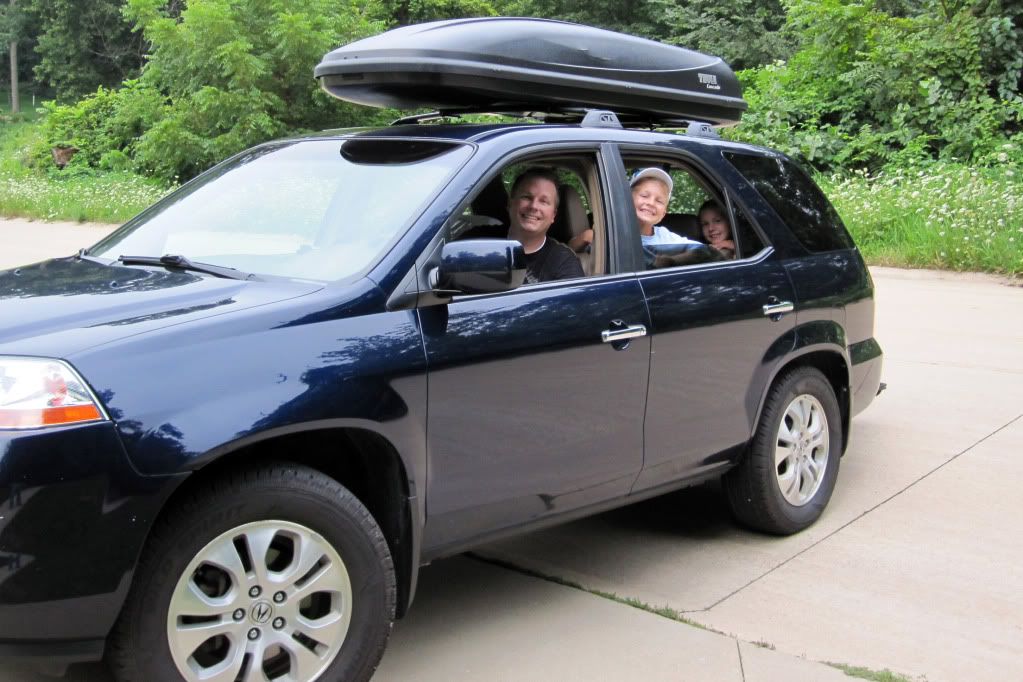 And we're off...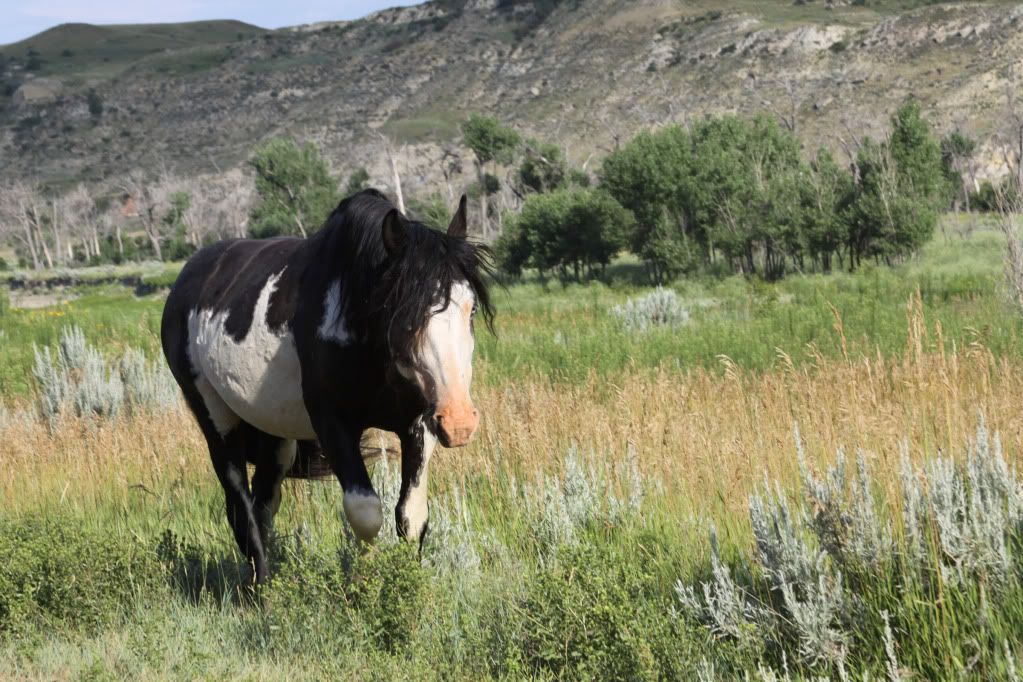 We saw tons of prairie dogs and this wild horse in Theodore Roosevelt National Park.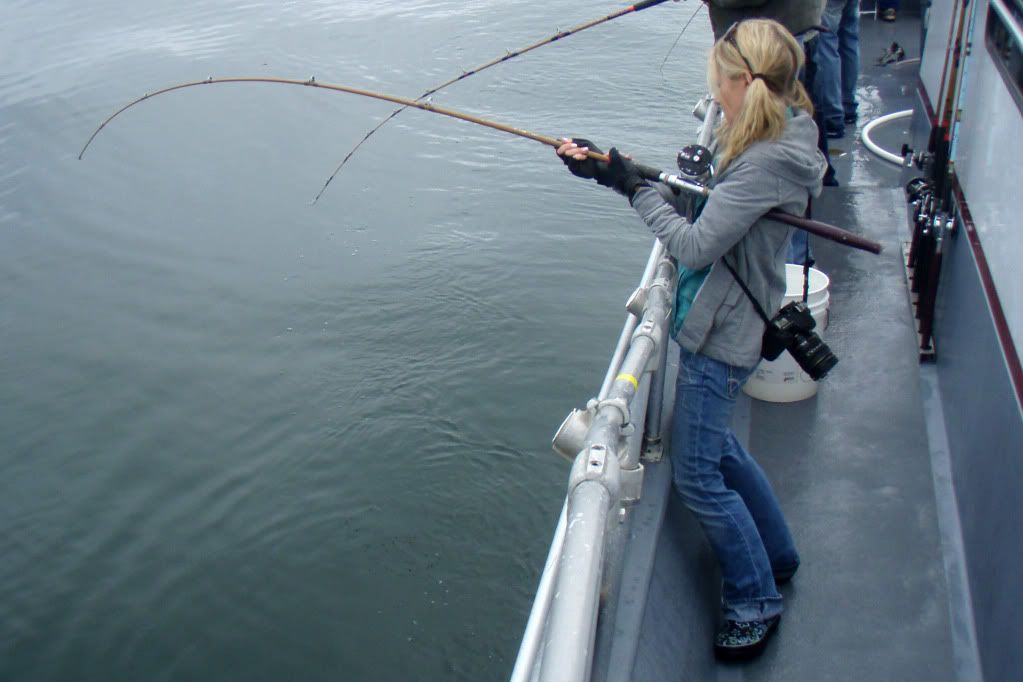 I actually caught about 9 bass believe it or not. And check out my camera. Hubs thought I was nuts carrying it. And just when I put it away I missed a great whale photo op. Total bummer, but the whale was awesome.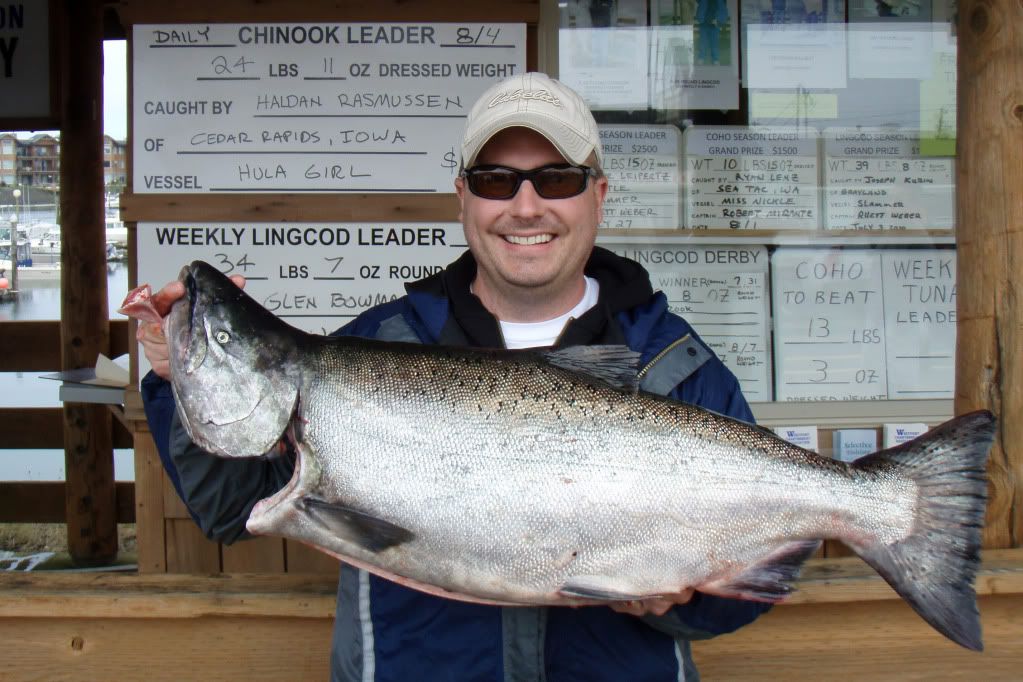 Hubs caught a 30 pound salmon day 2 and won the $500 derby for the day.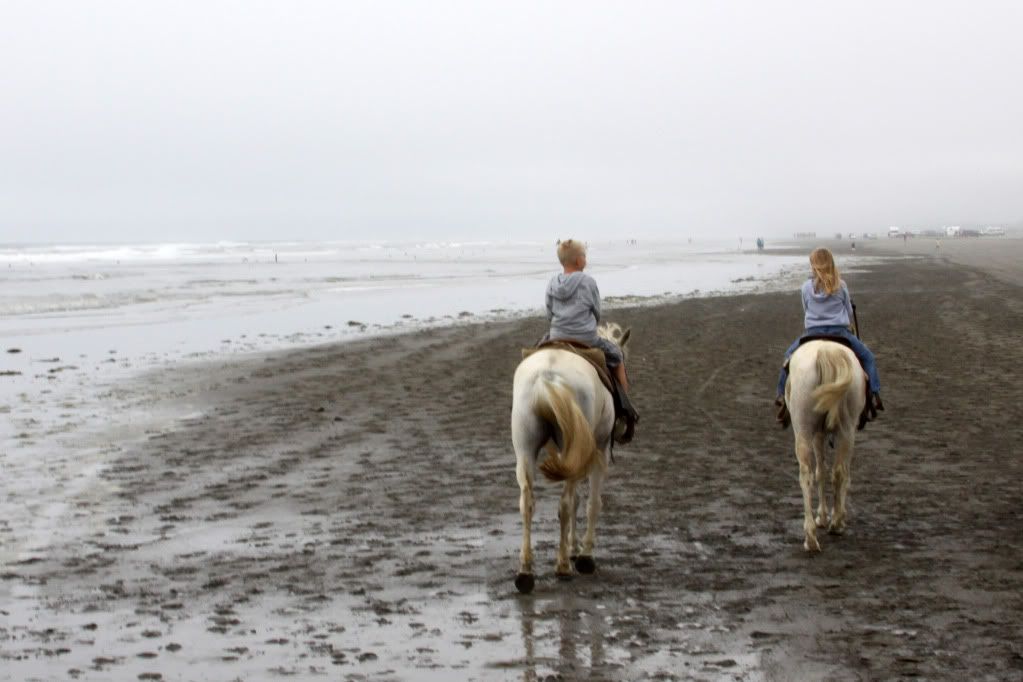 We rode horses at Ocean Shores. Such beautiful beaches. Oh, and FYI: It's a little tricky riding and taking pics.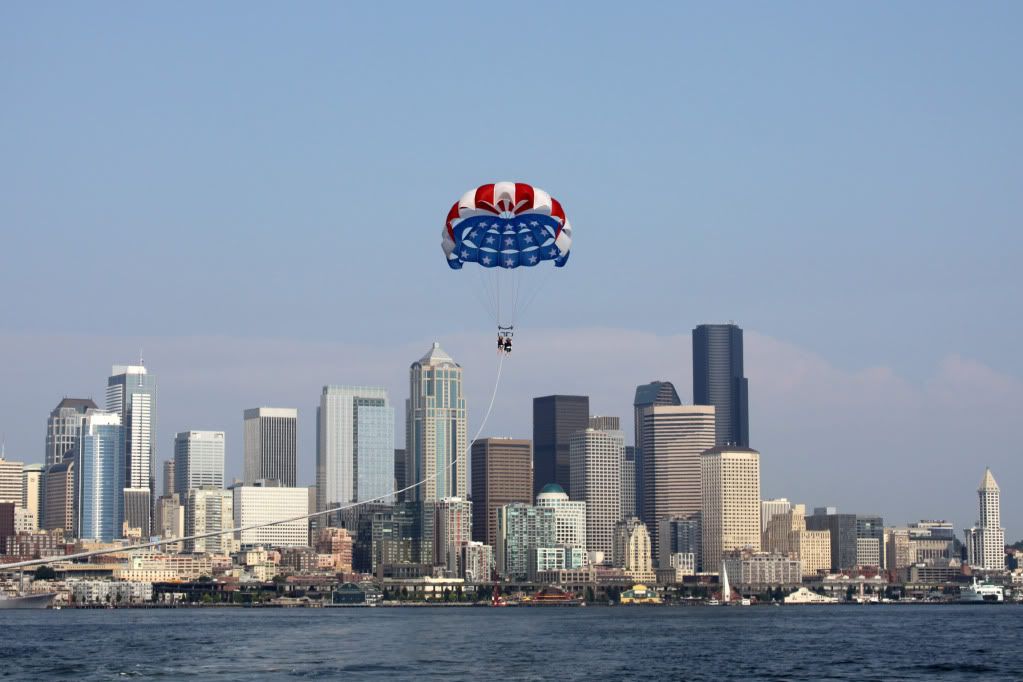 We had a girl's day that included a subseattle tour and parasailing in Elliot Bay. What an amazing way to see Seattle. I was scared to take my camera up, so my memory will have to suffice. Maybe next time.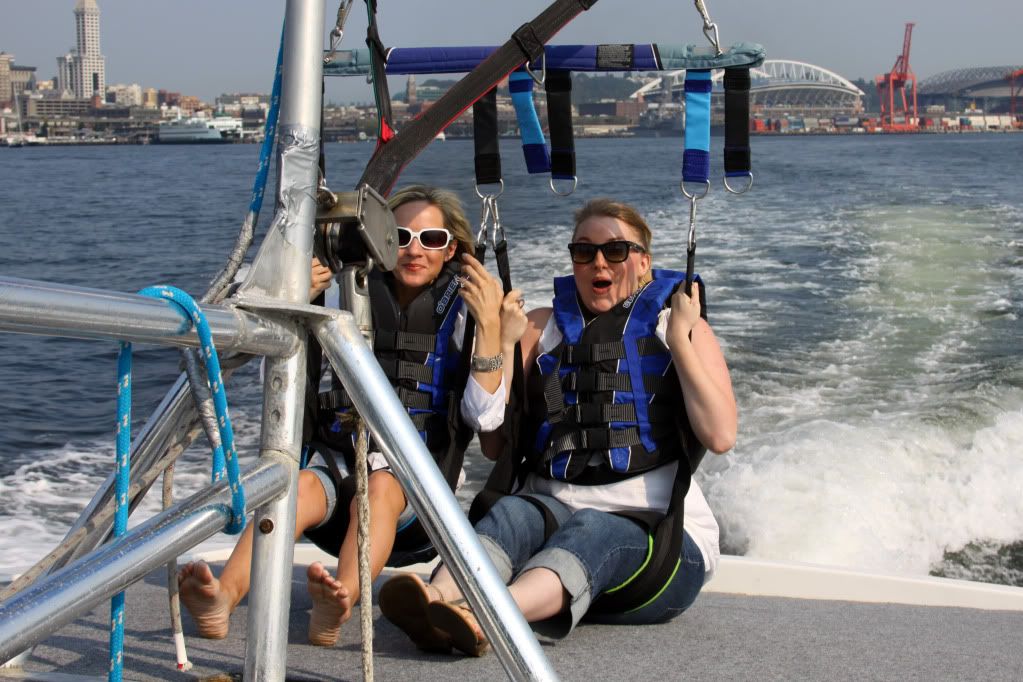 Here's proof that was actually me. I went 300 feet in the air. Wow! What a blast. We later met up with the boys for a Mariner's game and my mother in law caught Ichiro's foul ball. Fun, full day!
And what's a trip to WA without a stop at Mount St Helens? I was shocked to learn it was hub's first time there. The clouds broke up and it was a gorgeous day to see the crater.
So, there's a sneak peek. I must admit, although I was hesitant in the beginning and feel a bit like a gypsy, it has turned out to be a fabulous trip. And I have tons of great stories to come. Mark my word.
I hope you are all well. I'll be back soon...