Is it just me or does time seem to be speeding up as we speak? Summer break just began yesterday... and here we are again. Sigh. (I could really use a couple more weeks of play.)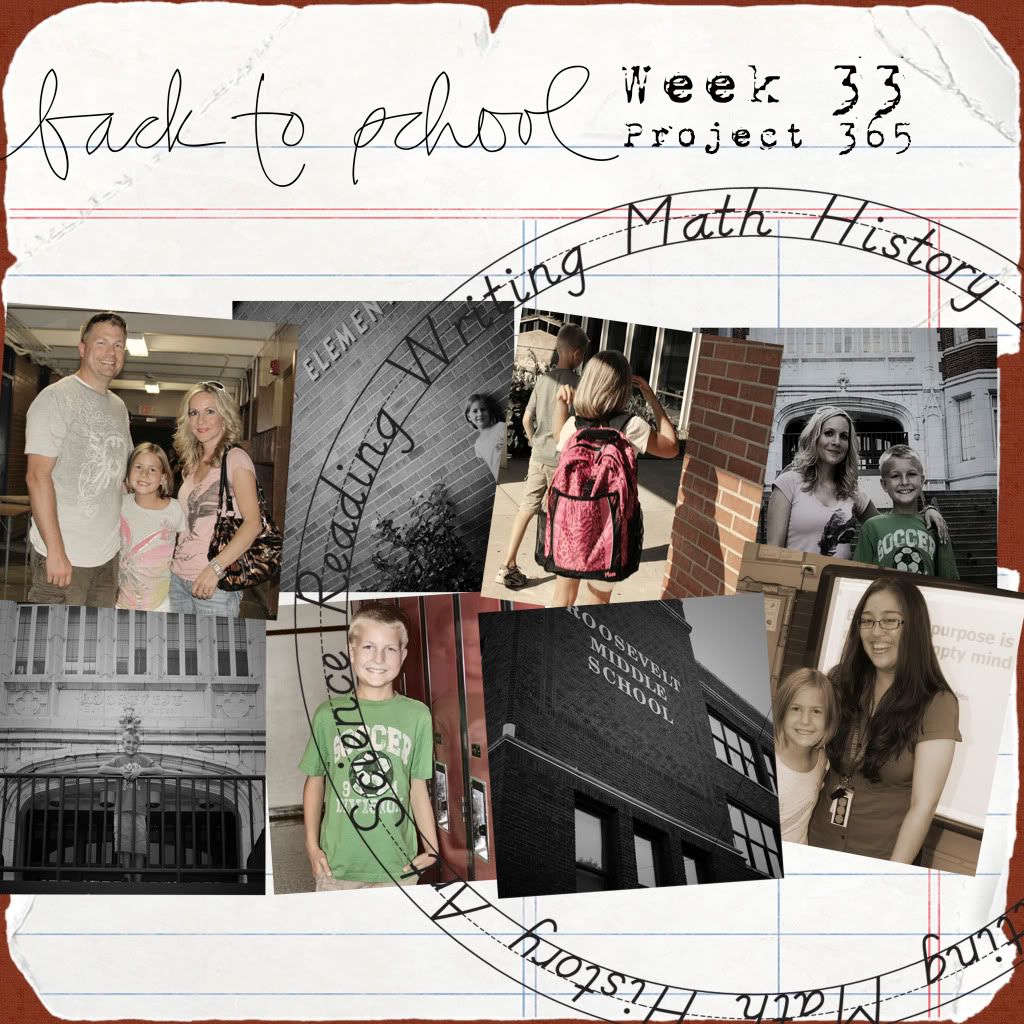 But time to get back to schedules and early wake up calls and work.
This week has been a blur, what with registration, open houses, school shopping, hair cuts and
trippin
.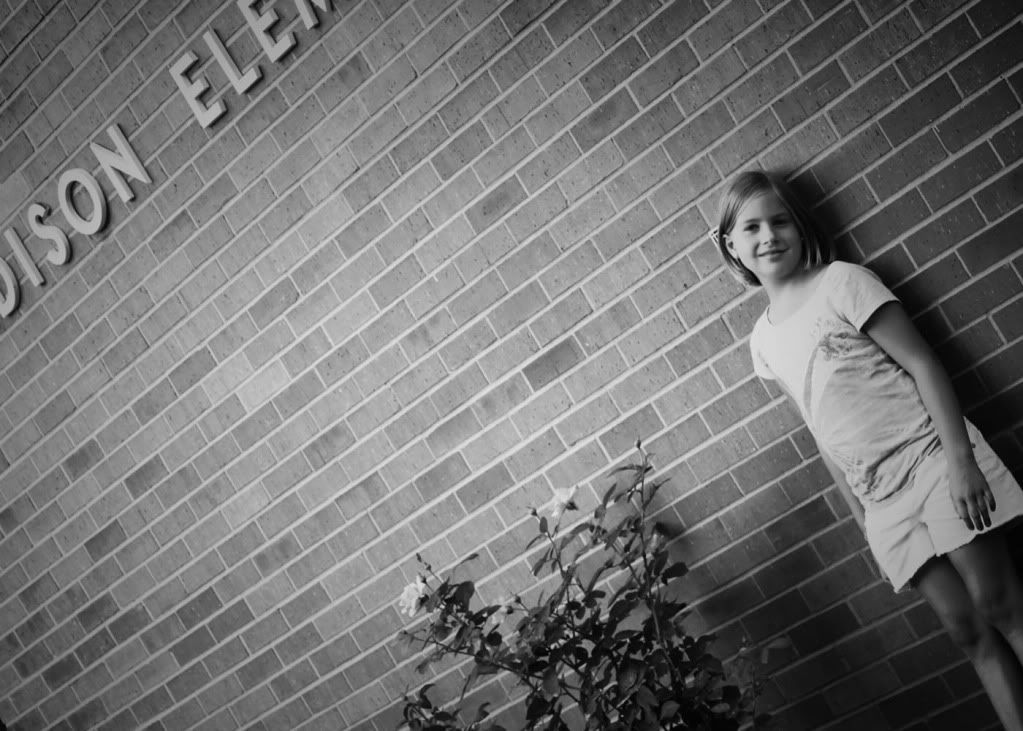 And lots of mixed emotions involving a little man and a new school. After petitioning twice, I have surrendered and this is the school he will be attending. I'm over it. But you can read more
here
.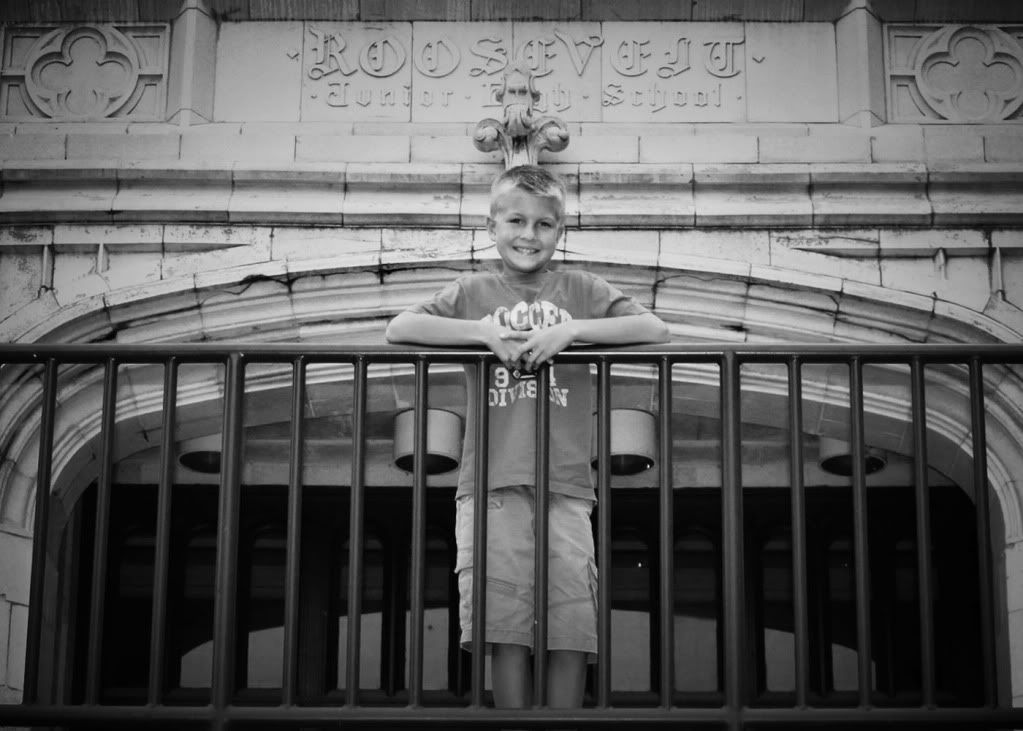 As I look back on the previous school years I can't help but get just a little emotional... my babies are growing up entirely way too fast.
2008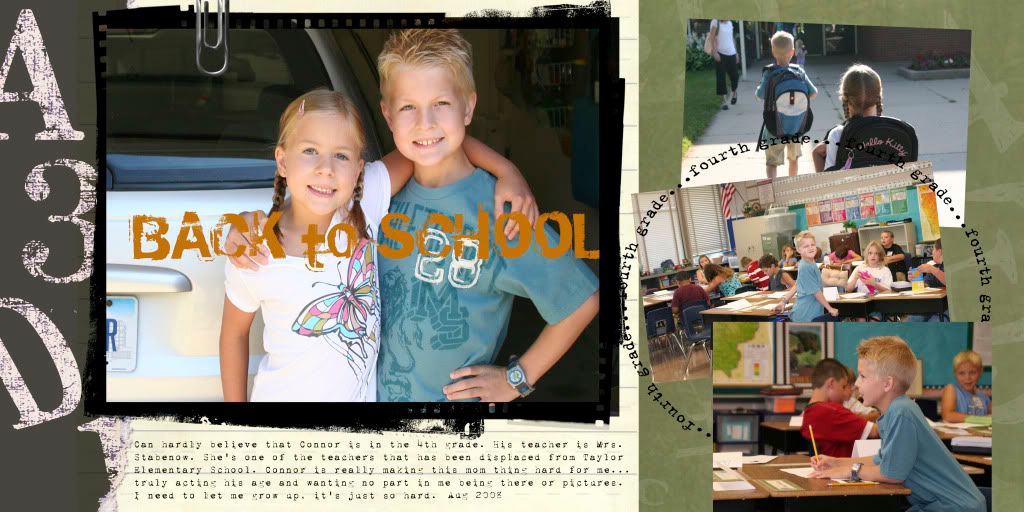 2009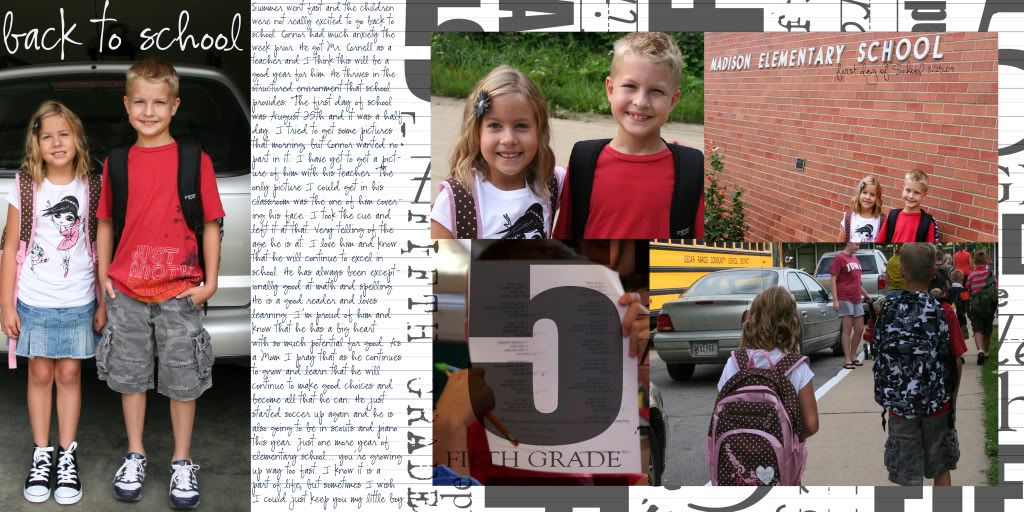 And it never seems to get easier. Every year without fail school brings with it an entire gamet of emotions as they exert yet another independent stride forward.
I blinked and my baby is in middle school...
"One of their first words is mama. They cling to you like no one else. You can't get anything done to save your life. They want to be held 24-7. You leave their sight for a second and their whole world crumbles as they begin fits of screaming until they can be safely reunited with you again. They wake up and want to be with you. They love to snuggle. Your name is like a broken record. When they start school they want you there at every opportunity. You're cool and they're proud to show you off to their friends. They like you." So,
When did this happen?
(You can also read more
here
.)
And if ya need a good cry, check out
"The Gift of an Ordinary Day"
by Katrina Kenison. Very touching. (Pause music on the bottom of blog.)
If you haven't seen me around the blogosphere don't worry, I'll be back soon. That is if I don't get eaten alive by mosquitoes or bears first.