Who woulda thunk it?
Rubberbands people!!
Did you hear me?
Someone decided to make them shapes...
and Voila!
Just like that... it's the million dollar idea. If only I'd thought of it a few minutes sooner.
They call them silly bandz or crazy bandz and they even have their own
facebook fan page
at nearly 340,000 people and growing.
Every kid MUST have them. In every shape and color imaginable.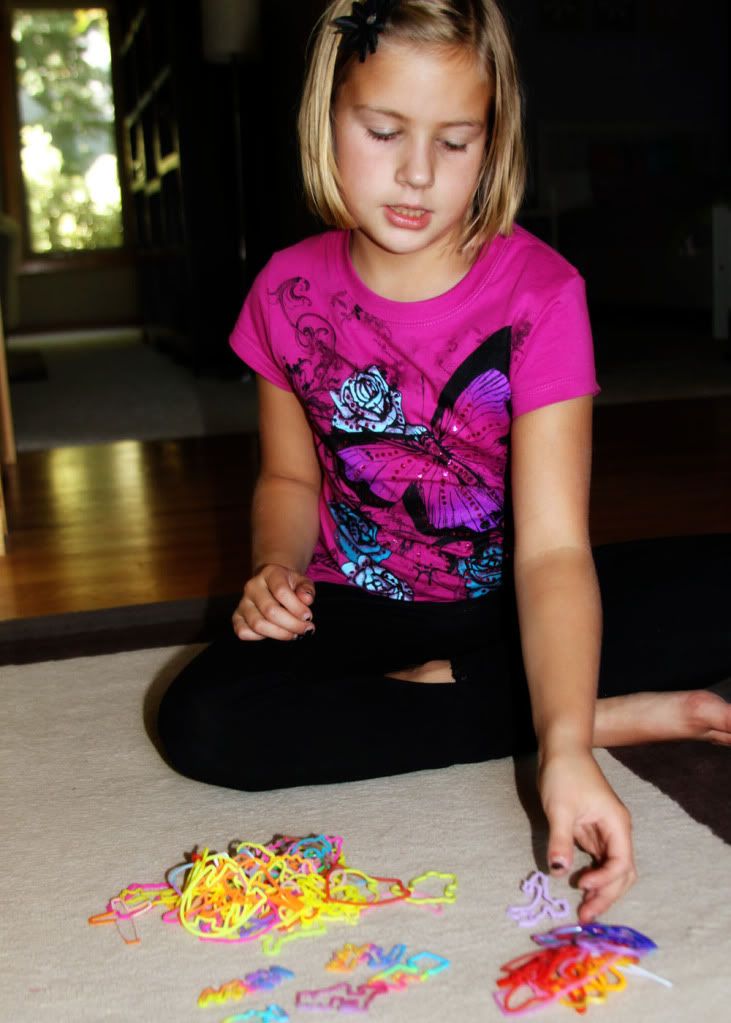 If you can think it, they've already done it.
Unicorns, horses, cats, dogs, sharks, bunnies, crosses, lambs, kangaroos, angels, dragonflies, letters, spongebob... to name a few.
They even have hawkeye ones at Scheels. (Not that I'm promoting any teams here.)
Look at your local sporting goods stores for your fav sports teams. Dicks Sporting Goods carries them too.
Oh, and don't forget the glow in the dark or scented ones.
Seriously, it's the phenomenon of the 21st century.
You collect them, trade them, create with them, wear them, organize them, get in trouble for them. (Our elementary has already made a no trading rule while at school.)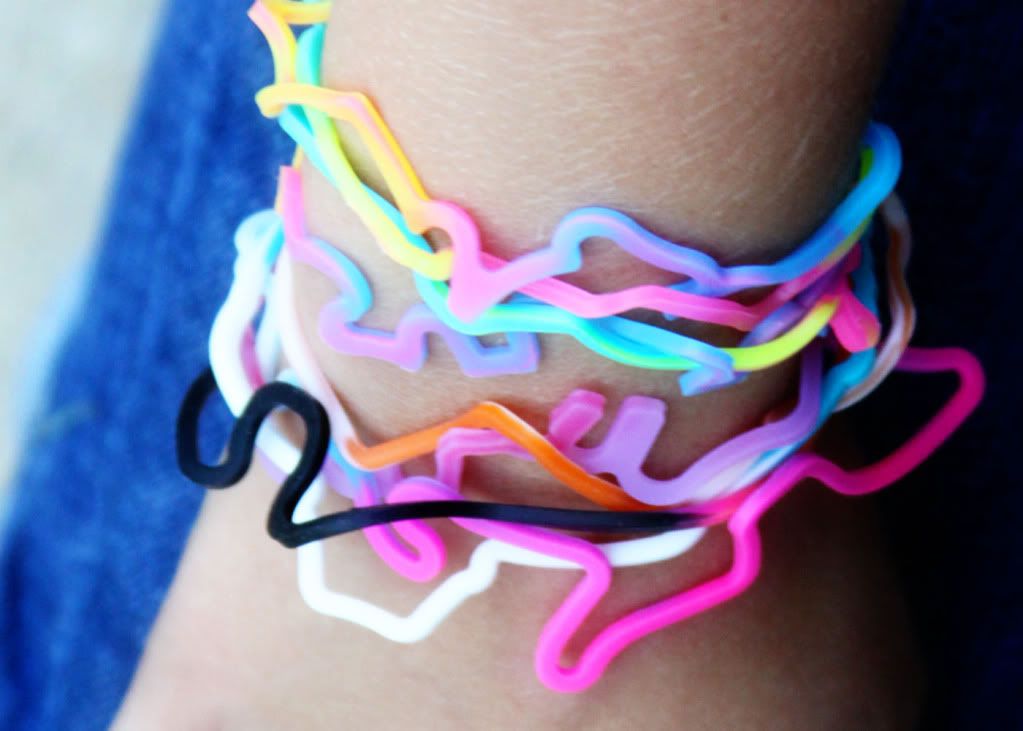 It's the latest, greatest... And if you haven't heard about them you must crawl out from that rock you're under right this very minute.
Cause it's not a craze here folks. No, it's a revolution and they are going to conquer the world.
(This is a horse if you couldn't tell.)
They're only a few bucks and make it an easy decision when you have a begging child or need a great bribe. (And no I would never reward a begging child or stoop to bribery.)
For me it was garbage pail cards. I hope this doesn't date me too much. What was your favorite fad through the years?