I was all stoked about making my chili after we froze our kiesters off at the soccer game yesterday (well actually I was in the car watching most of the time which may or may not be why the battery died), but then the weather had to go and flip a switch. It's 85 and hot. And doesn't seem like the ideal chili weather anymore. Geesh! Make up your mind already.
So... grilled pizza it is. One last hoorah for the ol' grill.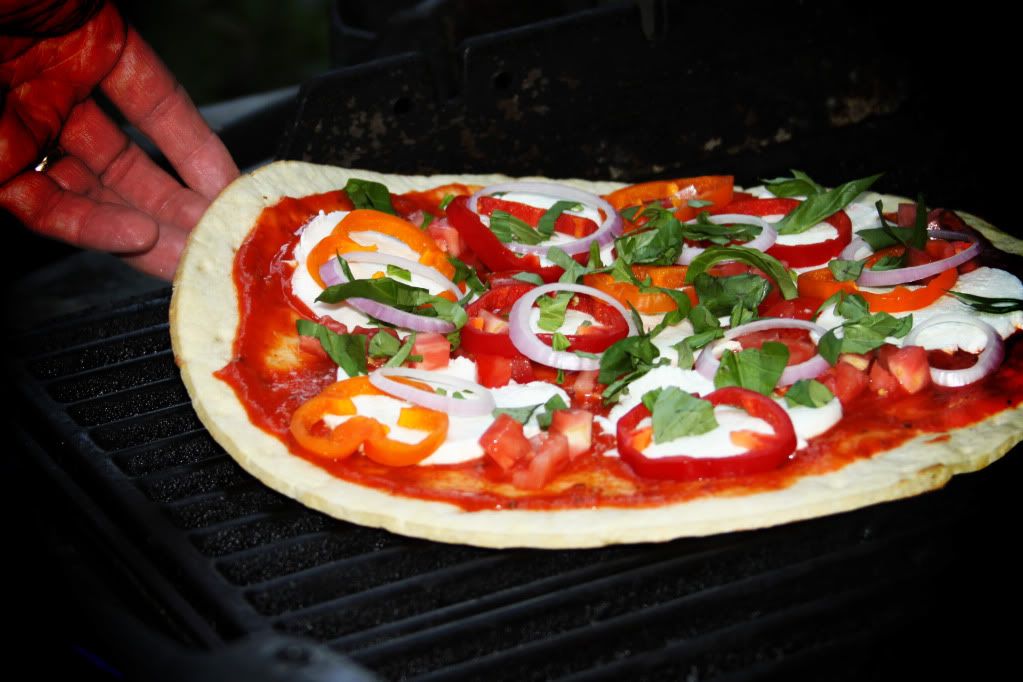 When hubs and I were first married we made homemade pizzas together from scratch every weekend. Granted, we were dirt poor back then. But it was a tradition we looked forward to. Not sure what happened, maybe just life. But kids came along and that tradition like many others went out the window.

So, thought it'd be fun to have a homemade pizza night. Although I admit we sorta cheated and bought the crust. Choose your favorite ingredients. Get your family in on toppings.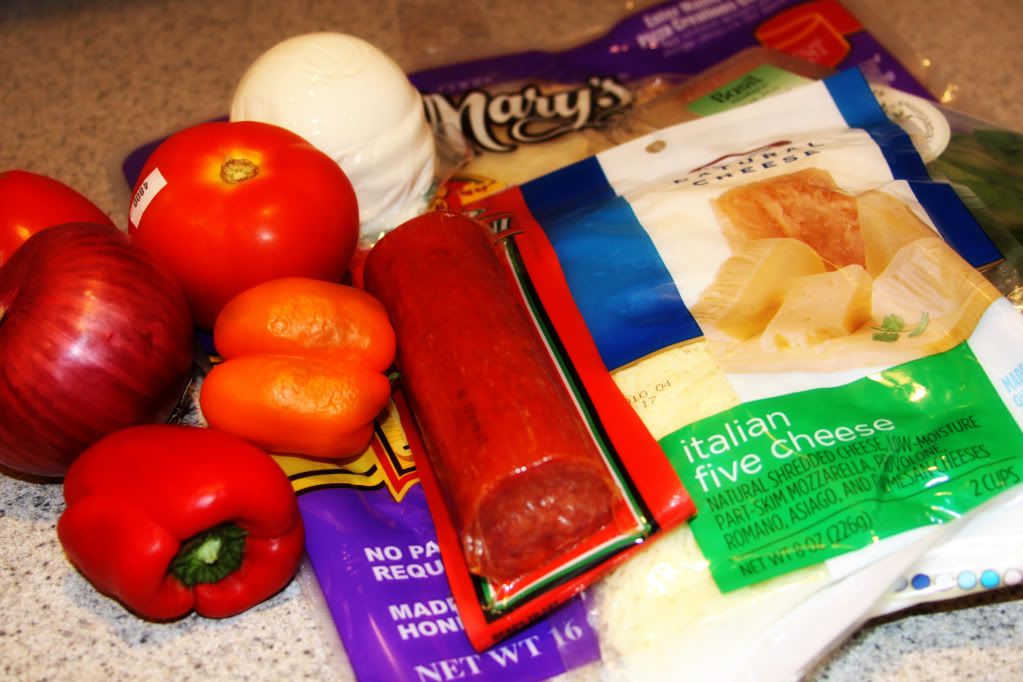 And Voila. Easy Peasy dinner in a pinch.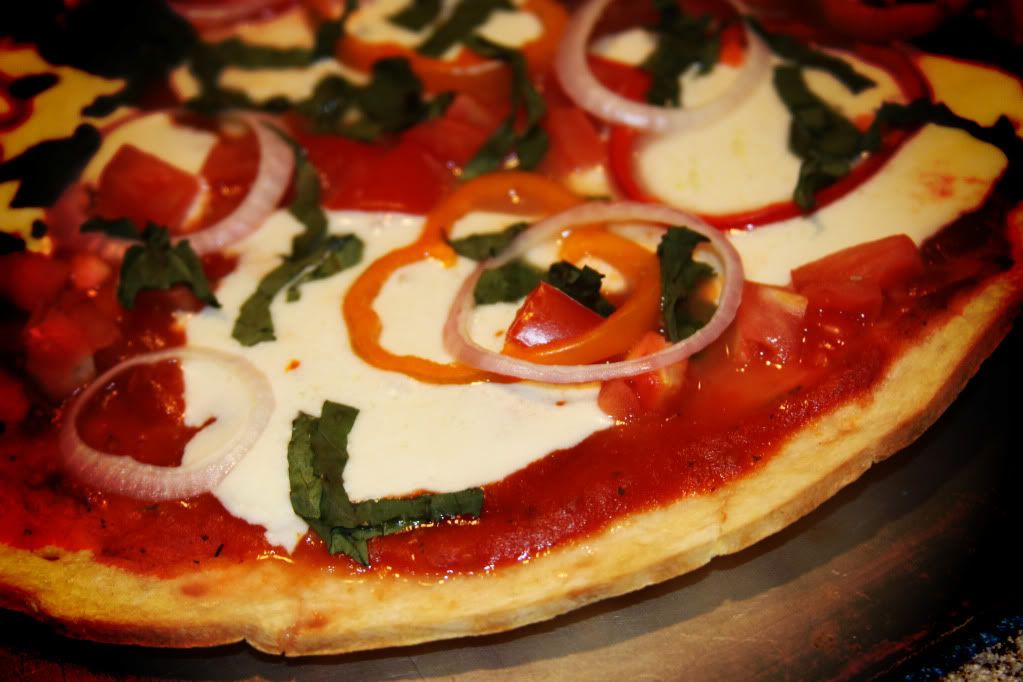 Ok, so not as yummy as homemade crust. But still delish.

If you want to opt for a cheaper, yummier, and possibly healthier alternative, here's a great crust recipe. (It's the one we have always used.)

BETTY CROCKER PIZZA DOUGH
1 c. warm water
1 pkg. dry yeast
1 tsp. sugar
1 tsp. salt
2 tbsp. oil
2 1/2 c. flour

Dissolve the dry yeast in the warm water. Mix all ingredients together. Let rise 5 minutes before rolling out.

They also offer pre-made whole wheat crusts at most groceries these days.
Troop Petrie
also shared a great money saving tip- 15 large pizza crusts at Sam's for $17. If you make pizzas frequently or have a large family, you could freeze them.
Here's some other yummy pizza ideas from previous linkups:
Muffin Man Pizzas
from Ma What's For Dinner- Fun idea for kids!
Hope you are having beautiful weather in your neck of the woods on this lovely day. If so, get out and breathe it in.
I'd love for you to play along. It's a fabulous way to mix it up and find some new favs. Grab the button and then link up below. (This is a bloghop so you can also add the linky to your blog post as well.)