What was a rough start to this week has turned into a great ending. Our day in Moline couldn't have been nicer. 70s and sunny, a beautiful afternoon spent together hiking and hanging (in between games), and 2 wins to boot.
For those of you who are in club anything, I commend you. It is quite the sacrifice. But when you have a child that is passionate about something, you make those options available to them. This transition from community to club has been a bit of a difficult one for little man. He went from being the big dog to the underdog. Although he had two assists and several great passes, he didn't make any of the goals today. I'm proud of him all the same and I know that this is where he needs to be. He is growing. And I'm the proud mama with the oversized jersey cheering him on.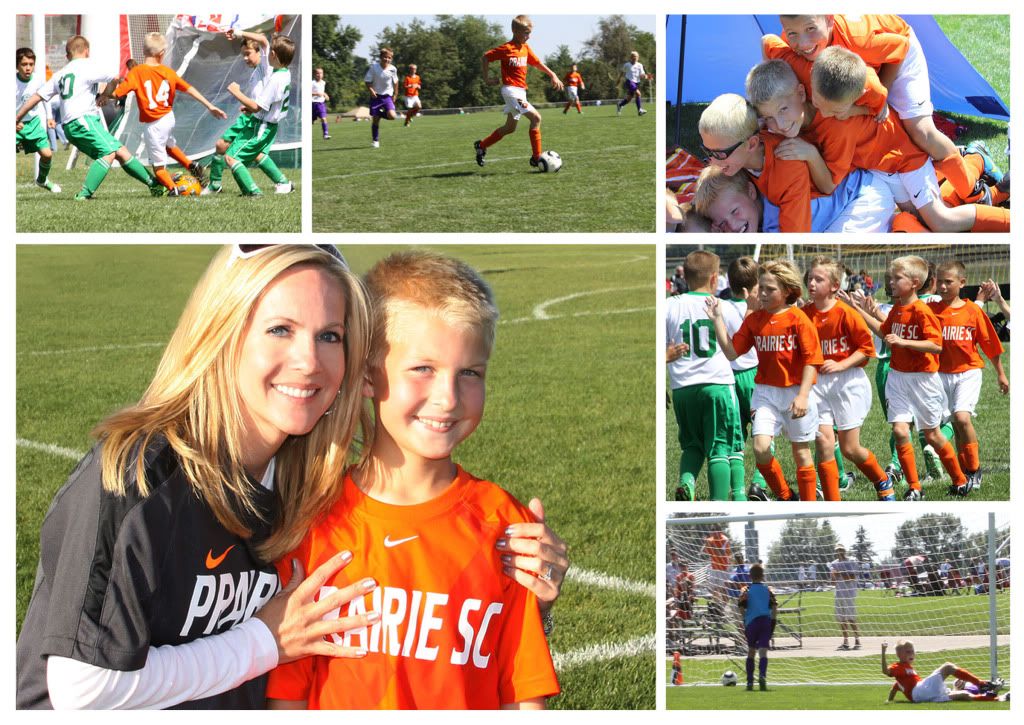 (The above collage includes the last 2 weekends of soccer and the bottom right photo is Little Man scoring the winning goal of the only game won that weekend. A proud moment indeed.)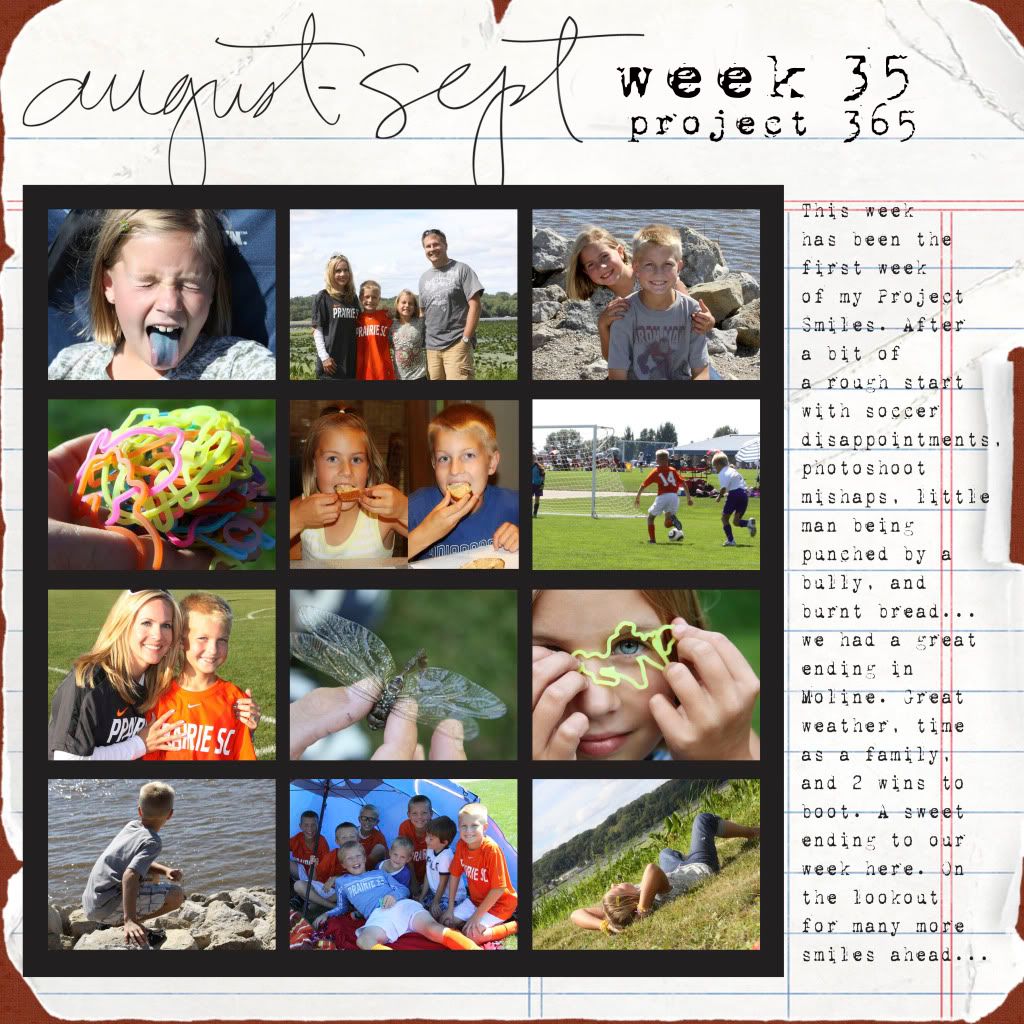 Wishing you a wonderful Labor Day weekend with your family and friends.