I hope you aren't eating right now. If so, you might wanna sit whatever it is down for a minute.
This WW is yet another example of the cycle of life. And although it's not quite as gross as
this one
that happened in our backyard (and was one of my first WW posts), it still made little man cringe just a little.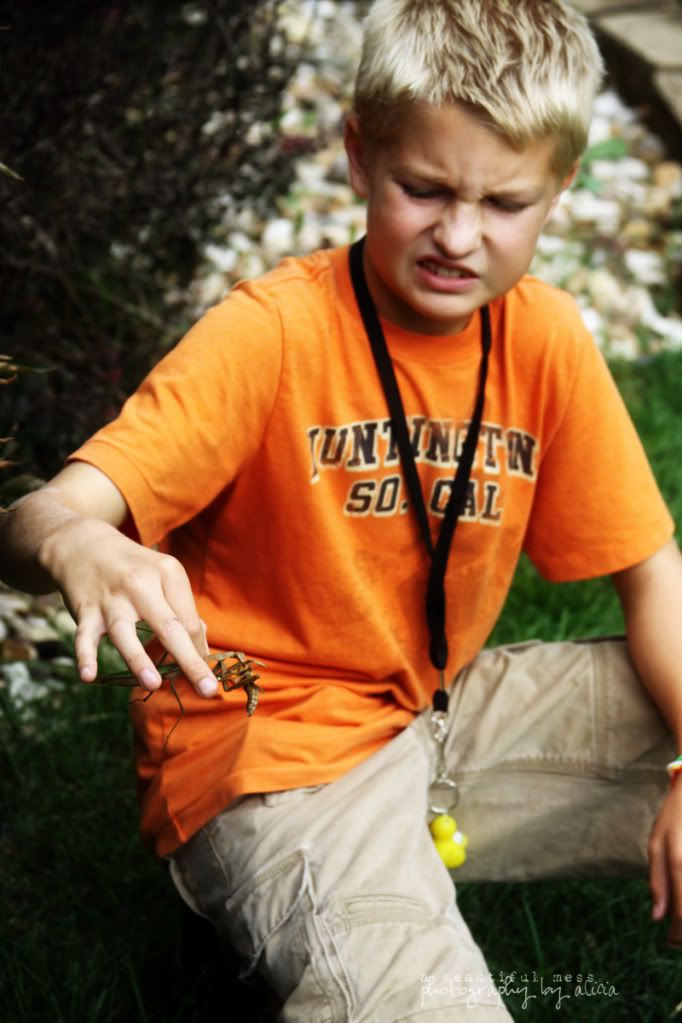 And if it makes little man cringe, you better believe it's gross.
Drum roll please....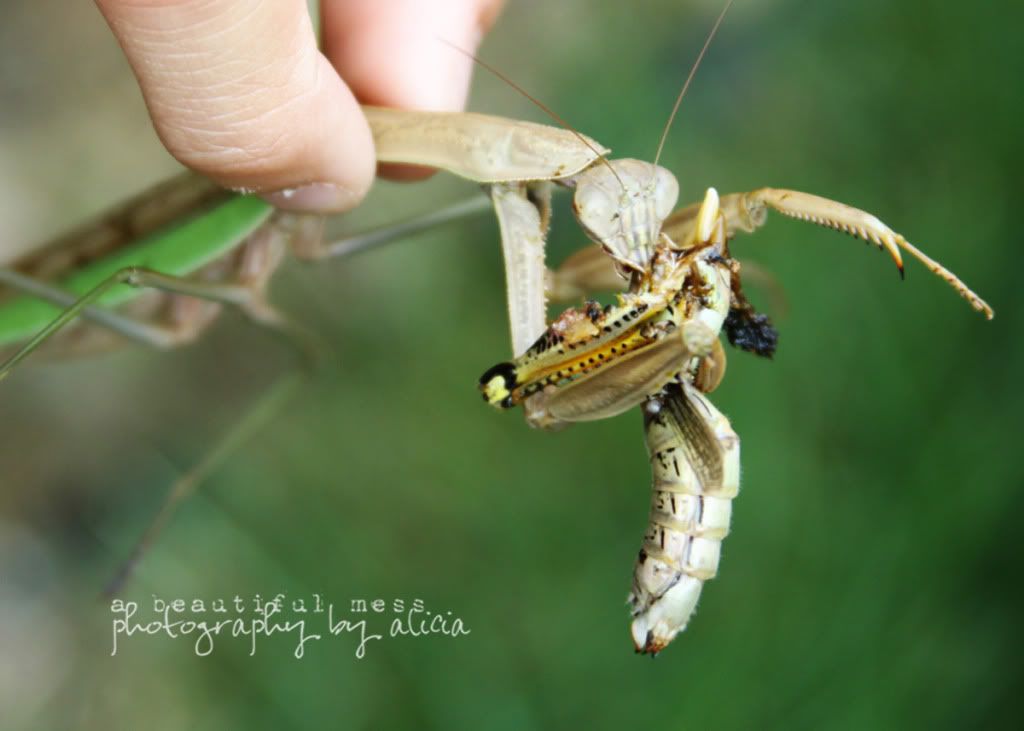 Here it is in all it's glory. Can you guess what is eating what?
But before I do the reveal, I wanted to mention that it may or may not be why
little man got violently ill the next day...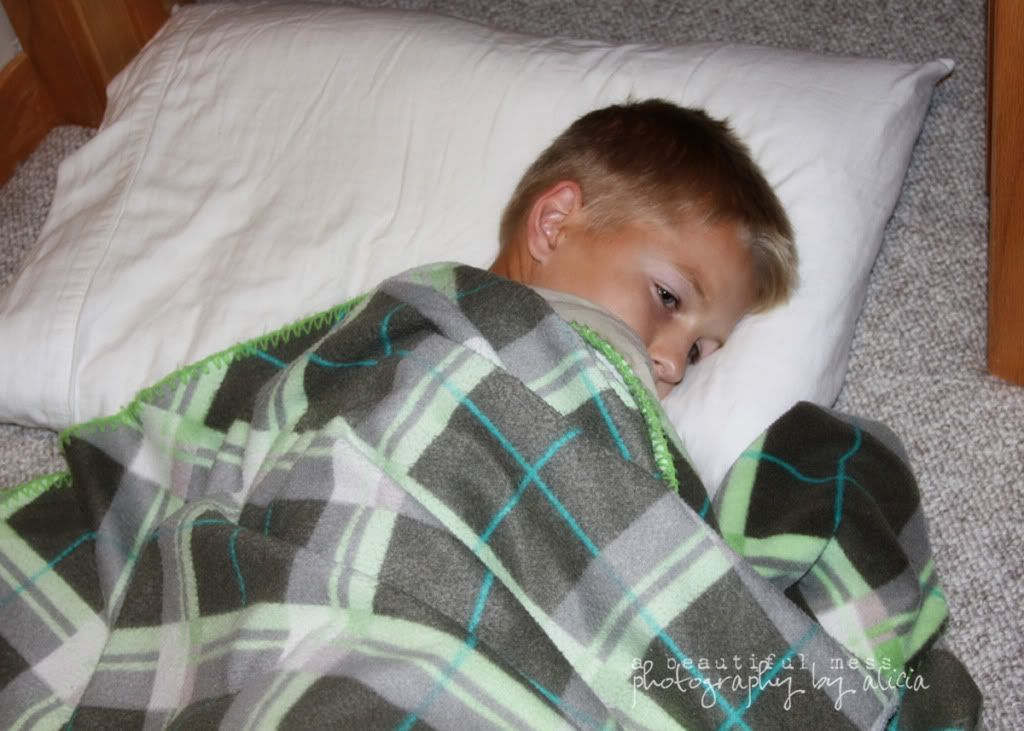 and puked 14 times and looked like this.
OK. Ready? Here is a labeled photo....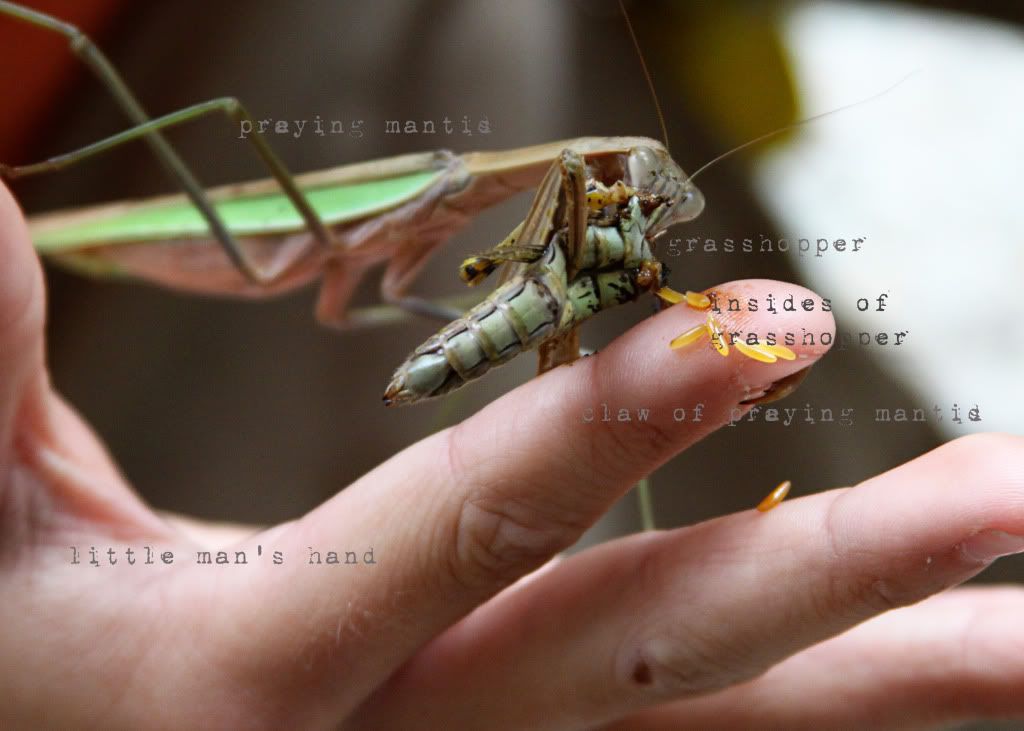 Praying mantis is pretty easy to guess, but did you know that it was eating a grasshopper? While Little Man held him he never let it go and it gobbled the entire thing except for a foot (which FYI: I didn't stick around to see). Check out the guts of the grasshopper on little man's finger above. Yes, EEEeeeewww. Agreed.
If you have stuck with me through this whole post I thank you.
And I apologize for so many words lately, but I must tell you that these are not things that I would normally be drawn to, but it is my fate as a mother of a child with an intellectual appetite bigger than I know what to do with. And although it is exceptionally disgusting and maybe better to be oblivious to such feedings, I am thankful that little man is so passionate about life around him and helps me see the world in a new light. The end.
Oh, and don't forget to stop by tomorrow for the first ever PROJECT SMILE party!!
Can't wait to see all your smiles.
Thanks for stopping by. Time to get this party started. Add your link below and then head over to some of my other bloggy friends... Kristi at
Live and Love Out Loud
, Amanda at
Parenting For Dummies
who replaced my bloggy friend Angie at
seven clown circus (she'll be missed)
, and Susan & Janice at
5 minutes for mom
.