This is Project Smile. And I'm on a crusade to find smiles. Please join me.
We all have wonderful things in our lives everyday. Things that typically are overlooked and often forgotten when negative thoughts creep in and set up shop.
To combat this I'm focusing on the smiles. And I'm amazed as I look back over my month how many smiles I've found.
There were so many I broke it up into two chunks. This post is the conclusion of my October smiles.
If you missed the first part of this month's smiles, you can find them
here
.
You can also check out the FIRST EVER Project Smile that launched Sept 30th
here
. Or why Project Smile was born
here
.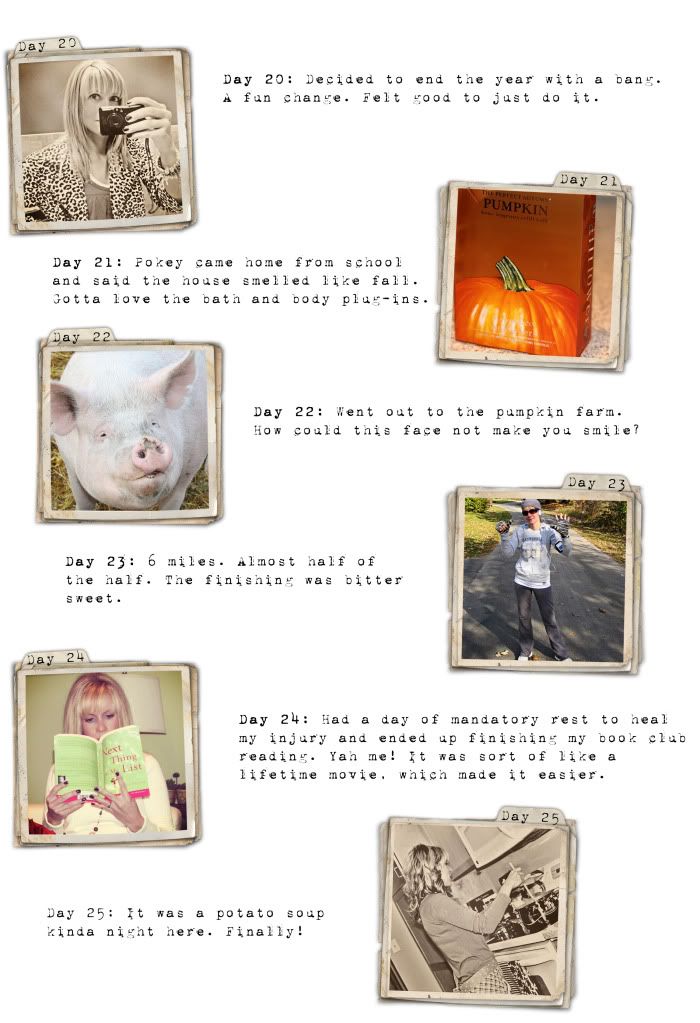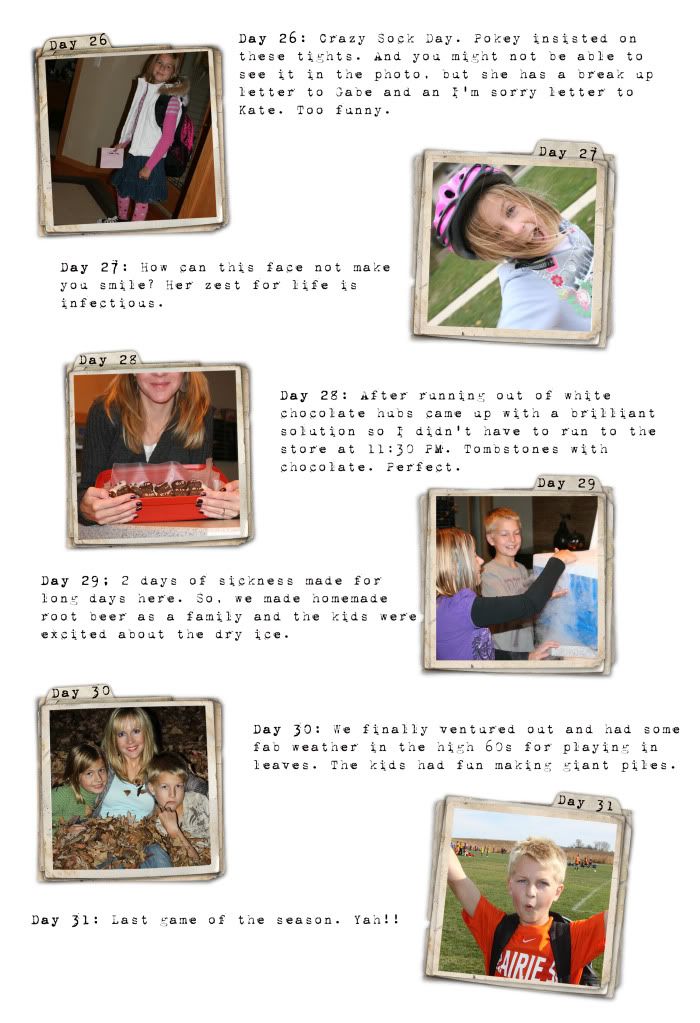 We are excited about Halloween here. Take a
stroll down memory lane
and see our Halloweens past. We do themes. And the big reveal for this year will be coming soon, so stay tuned.
Thanks to all the entries last month. They were all fabulous. Creative. Beautiful. Not one alike. I was especially inspired by
Melisssa at Frugal Creativity
and
Natalie at Mommy of a Monster
. They both shared a smile for every day of the month. I'm always up for a challenge, so I decided to share my daily smiles via photos.
It's been a full month and I'm thankful for this task that reminds me to look for the smiles. They are indeed plentiful.
What are you smiling about?
If you want to join us, just grab the button below and linkup. It is a bloghop, so feel free to snag the linky as well. It will be open for one week, closing Saturday, Nov 6th at 11:59 PM. I know life is busy this week, so no rush. And if you don't want to write a post, just share your smiles in the comment box below. Or to yourself. The important thing is that you smile.