This time of year normally calls for soups and ciders, but in light of the 80 degree temps, I'm shifting gears.
Halloween is fast approaching and although I heart Halloween treats, I thought I'd share a few healthier options that might be nice for dinners, snacks, or parties.
Scarecrow Tostadas
from Pillsbury Magazine
Ingredients
1-lb lean (at least 80%) ground beef
1 can refried beans
2 teaspoons ground cumin
1/2 teaspoon garlic salt
6 Old El Paso tostada shells (from 4.5-oz box)
6 ready-to-eat baby-cut carrots
6 red bell pepper slices
12 cherry tomatoes
About 4 teaspoons sour cream
12 ripe olive slices
1 1/2 cups finely shredded Mexican or taco-seasoned cheese blend (6 oz)
1 1/2 cups chopped leaf lettuce
6 triangle-shaped tortilla chips (about 3 inch)
In 10-inch skillet, cook beef over medium-high heat 5 to 7 minutes, stirring frequently, until thoroughly cooked; drain. Add beans, cumin and garlic salt. Reduce heat to low; cook 3 to 4 minutes, stirring occasionally, until hot. Meanwhile, heat tostada shells as directed on box. To assemble tostadas, spread 1/2 cup beef mixture onto each tostada shell. Place carrots in center of each for nose, red bell pepper slice for mouth and 2 cherry tomatoes for eyes. Spoon 1/4 teaspoon sour cream on each tomato eye; top with olive slices. Sprinkle 1/4 cup cheese and 1/4 cup lettuce around top edge of each tostada. Place tortilla chip on top of each tostada for scarecrow hat. Serve immediately.
*This is a fun one for kids. There is no end to the possibilities.
Toasted Cheese Jack-O-Lanterns

from TLC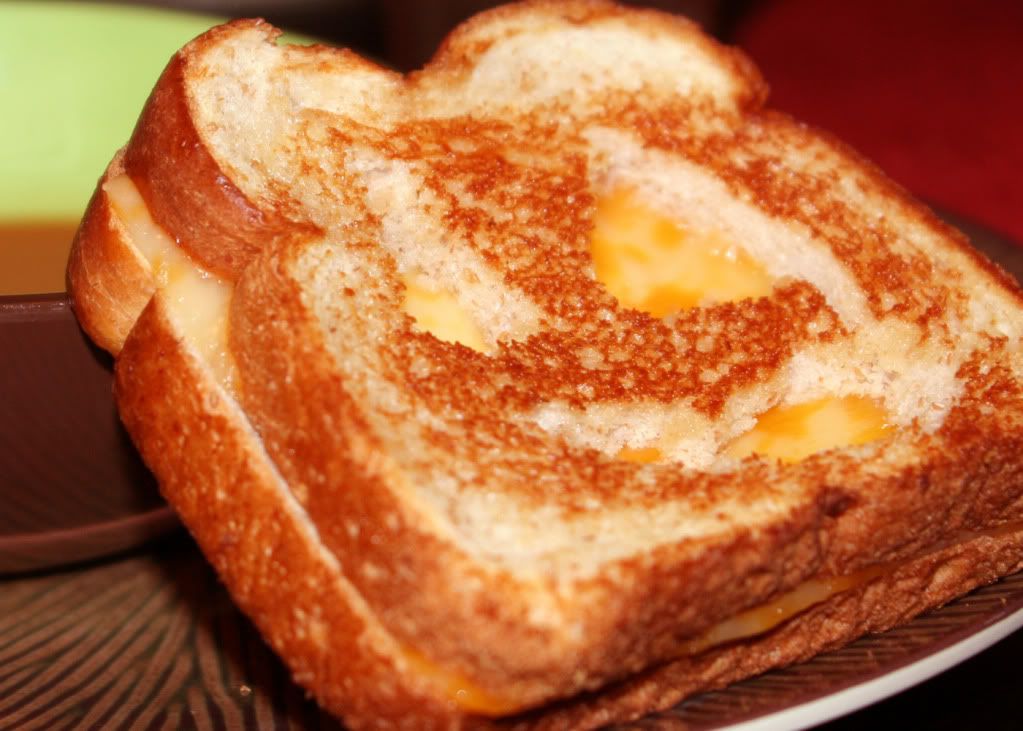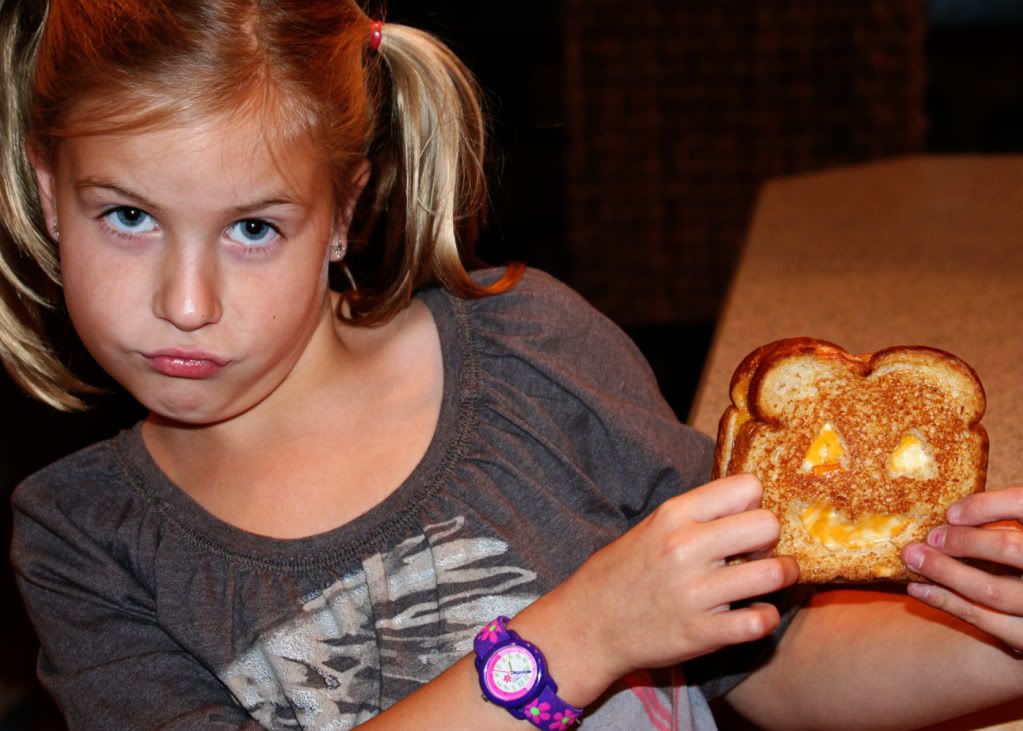 Ingredients
3 tablespoons butter or margarine, softened
8 slices bread
4 slices Monterey Jack cheese
4 slices sharp Cheddar cheese
1.Preheat oven to 350°F. Spread butter on one side of each bread slice. Place bread, buttered side down, onto ungreased cookie sheet.
2.Cut out shapes from 4 bread slices using paring knife to make jack-o'-lantern faces. Layer 1 slice Monterey Jack and 1 slice Cheddar on remaining 4 bread slices.
3.Bake 10 to 12 minutes or until cheese is melted. Remove from oven; place jack-o'-lantern bread slice on sandwiches. Serve immediately.
*Mine didn't turn out quite like the picture, but the kids liked them all the same.
Grape-Lemonade Ghost Ice Pops

from Martha Stewart's Everyday Food Magazine

Ingredients
1 cup pure Concord grape juice
3/4 cup fresh lemon juice (from 4 lemons)
2/3 cup sugar
6 raisins, halved
12 small honeydew melon balls (from 1/2 melon)
In a medium bowl, whisk together juices, sugar, and 1/2 cup water until sugar dissolves. Slightly flatten each raisin half and press one against flat side of each melon ball. Using skewer, wedge 2 melon balls, raisins facing out in bottom third of each of six 3-ounce ice-pop molds. Pour juice mixture into each mold, insert ice-pop sticks, and freeze until solid, about 3 hours (or up to 1 week). Makes 6.
*Lessons learned:
-They will not be as pretty as Martha's no matter what you do.
-Squeezing fresh lemons is not imperative.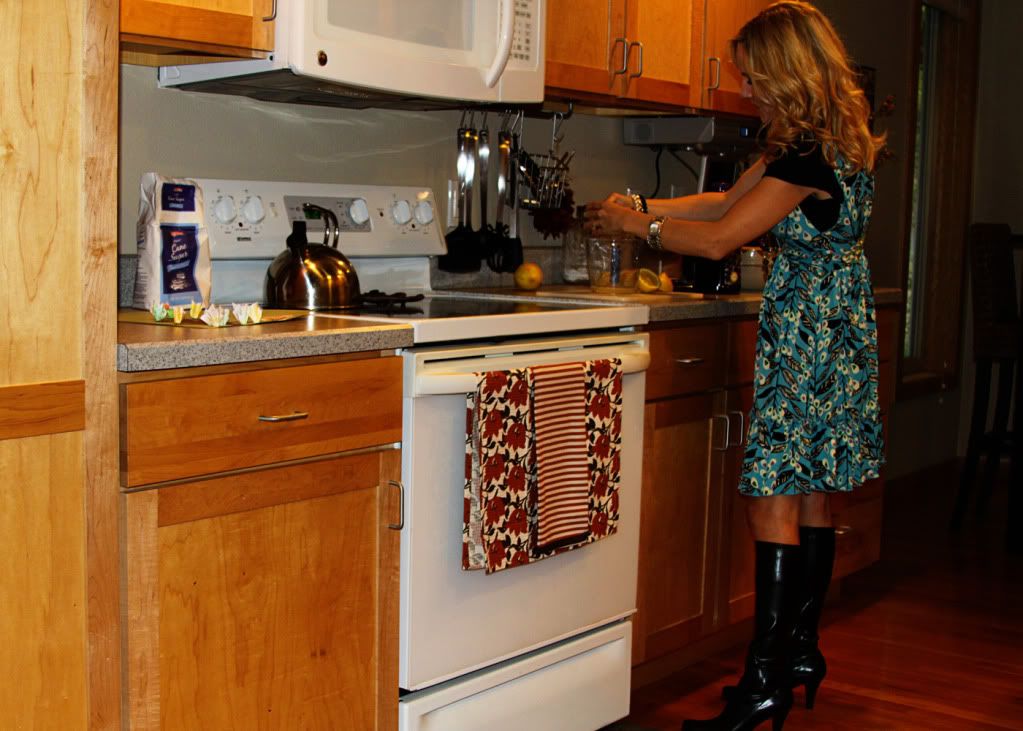 -The raisins don't like to stick to the melons.
-You should use a large pouring measuring cup to stir the liquids with sugar. (Easier later.)
-Finding a 6-set popsicle mold this time of year proves to be a challenge.
-They take longer than 3 hrs to set up and you should plan accordingly-- which is why I don't have any to show you just yet. Stay tuned and I'll do the reveal next week.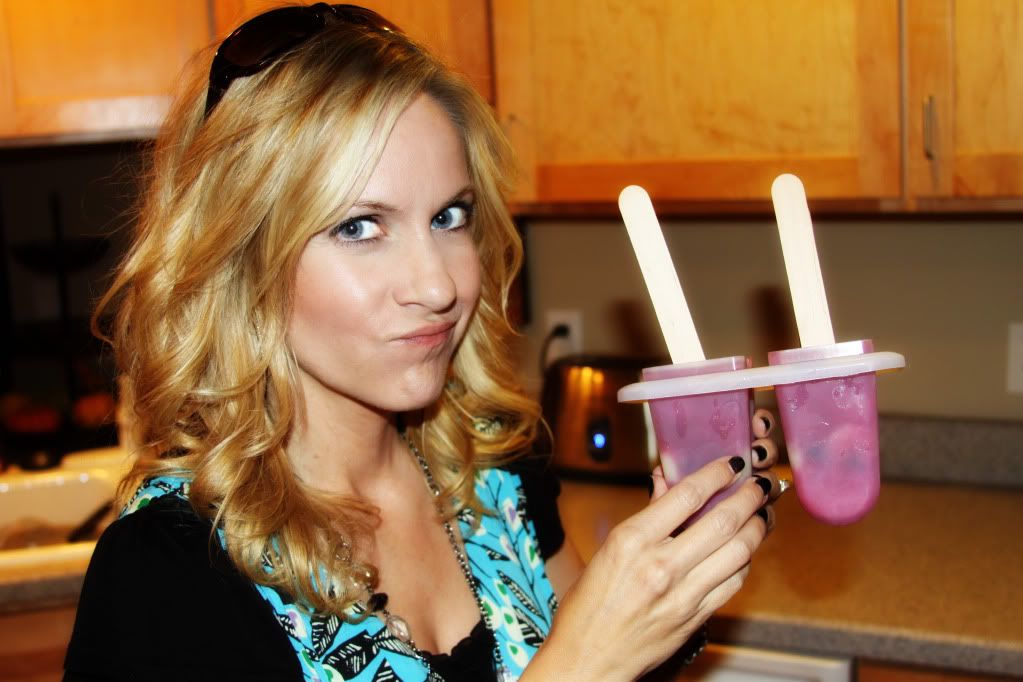 This is what they SHOULD look like.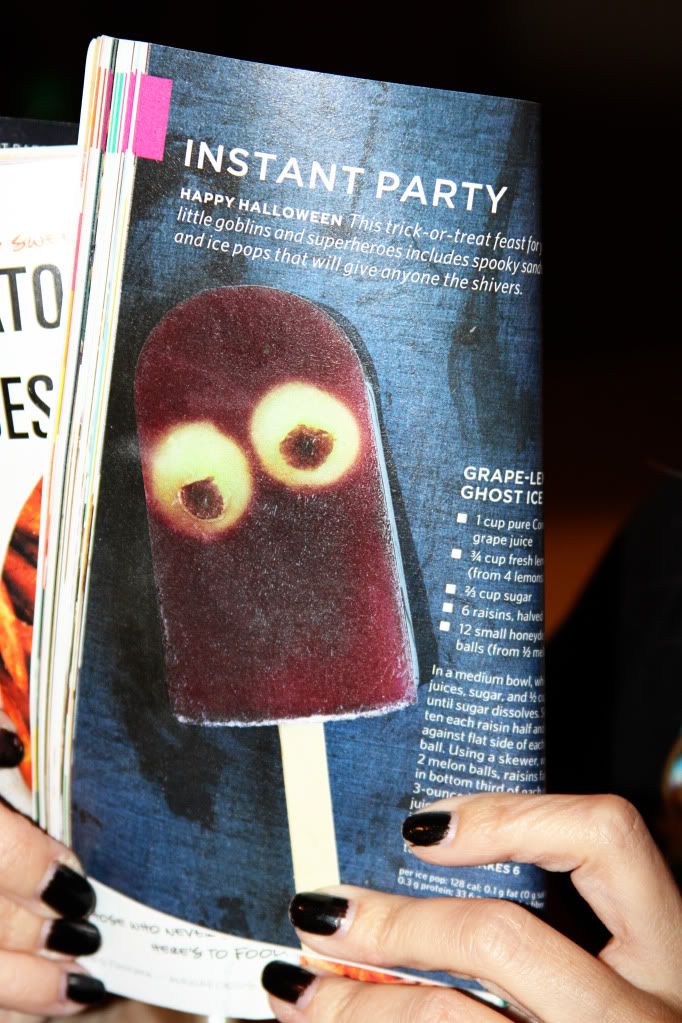 Only time will tell...
-------------------------------------------------------------------------------------
I hope this makes you start thinking about healthier options for Halloween. But not to worry,
I'll also be sharing some not so healthy ideas next week. So, if you'd like to play along- dig up your favorite Halloween recipes and come back and join me.
As always, thanks for stopping by. If I didn't make it by your place last week I apologize. Between hub's schedule, starting back to work, and all the unexpected hiccups it was a little trickier than normal.
What are your favorite Halloween foods? Grab the button and link up. Happy Tuesday Y'all!