It's been a Lemony Snicket kinda week here... you know, "a series of unfortunate events". Baking flops. Soccer injustices. And nightmarish skin reactions. We were in Wisconsin for 3 days and although I had grandiose plans for this week, I'm sorry to report there will be nothing grand from me here.
You, however, never disappoint. And the internet is chock-full of thousands upon thousands of fab Halloween ideas. So, I thought I'd condense it and share my favs. Peruse. Bookmark for later.
If you don't celebrate Halloween, I hope you will find something here that strikes your fancy. I'm confident that my friend Simoney from New Zealand (@ Great Fun for Kids) will. She is the queen of themed parties.
So, without further ado... here is a hand picked selection of favs from blogs around the web. Enjoy.
1.
Crashing Witch Cupcakes
from The Celebration Shoppe *
2.
Mummy Suckers
from How Does She
3.
Monster Eyeball Cupcakes
from Ain't She Crazy
4.
Green Monster Treats
from The Food Network
5.
Boo Babies
from My Wooden Spoon *
6.
Chocolate Ghost Cakes
from Southern Living
7.
Monster Cupcakes
from Wisdom of the Moon
8.
Cauldron Cupcakes
from Mega Crafty
9.
Spider Cookies
from Fun On A Dime
10.
Witch Cupcakes
from Parents
11.
Witch Finger Cookies
from Mulberry Girl's Recipes
12.
Owl Cupcakes
from Ezra Poundcake *
13.
Peanutty Paw Print Cookies
from Simple and Delicious *
14.
Witches' Broomsticks
from Simple and Delicious
15.
Spiderweb Cookies
from Epicurious
16.
Jack O Lantern Cupcakes
from Rosie on Flickr
And as if that wasn't enough, here's more from some of my new favorite blogs.
*The ones starred above have other great ideas and Halloween inspiration.
Plus, you should stop by...
Hostess with the Mostess
(HWTM). Several fun
Halloween treat ideas
.
Blonde Designs
is a fresh blog with tons of great ideas. Their Halloween treats come from Martha Stewart.
And of course there is TONS more inspiration from the big names. Click to get complete Halloween lists.
Epicurious
(see spiderweb cookies above)
Taste of Home. I love the meringue bones.
Betty Crocker. Tons of great ones. I like the spooky spider cookies or the cobweb cookies best.
Family Fun. The Scrumptios Skeletons look fun.
Bakerella. I did these cupcakes last year. It ties in well with the lemony snickets theme, as I was unable to find the black rope licorice and ended up having to cut regular licorice in sixths lengthwise for 50 cupcakes (for a grand total of 300 legs). I call them my tarantulas. You can read more about them here.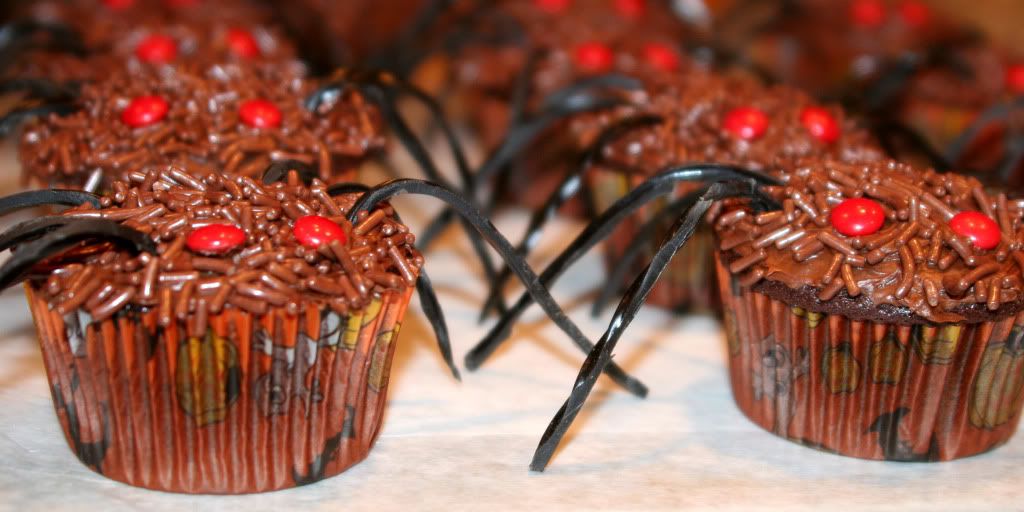 Family
.

Check out their
Jack Skellington Cupcakes
.
And we can't forget good old Martha. The Halloween Whoopie Pies in this month's edition look rather tasty. Blonde Designs above also showcase some of their Martha favs.
And I haven't forgotten about the big reveal. Remember last week's Grape-Lemonade Ghost Ice Pops attempt (from none other than Martha)? Well...
The directions said to give it 3 hours to 1 week (quite the gap??). I gave it 3 days and it STILL wasn't done. Hmm... and this is how they looked.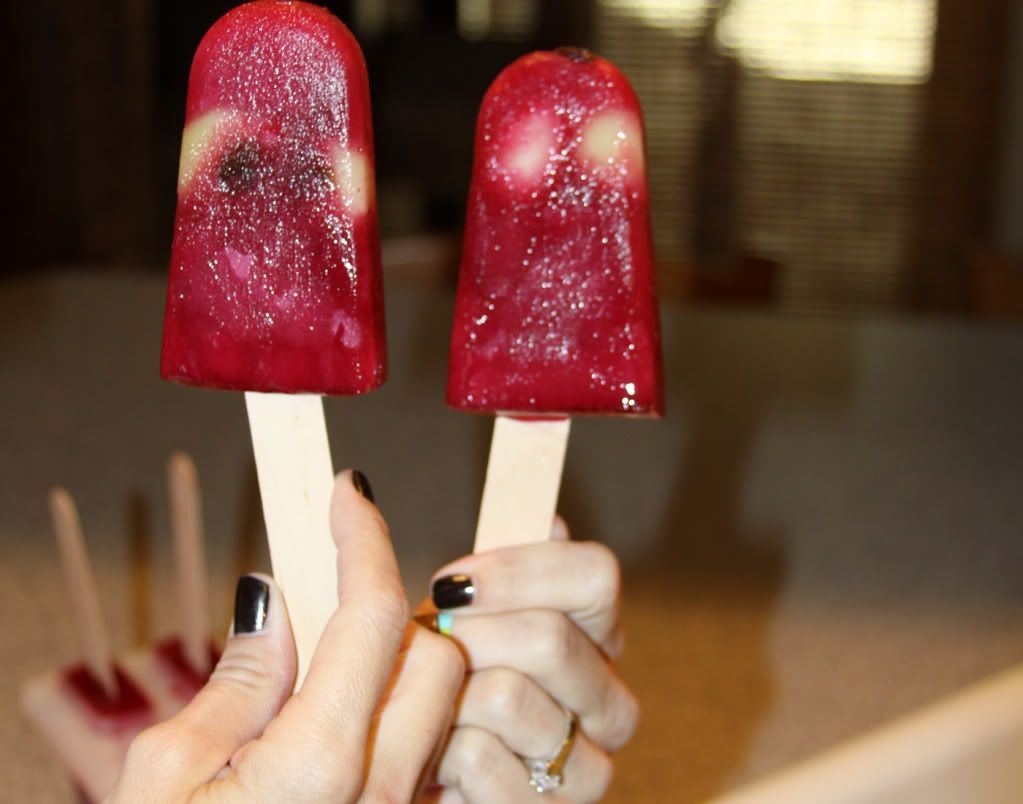 The left one was by far the best and the stick is crooked. The right one is good if you didn't know it was supposed to have pupils. You might notice the one on top that we are calling a hat. And the other is still a mystery. I can't help but wonder how many hundreds of tries it took to get their perfect popsicles. So, a bit of a flop. Martha is back to my crap list. Why oh why must she tempt me with such fun ideas?
Have you had any recent flops? Come on, fess up. And what are your favorite blogs/websites for holiday recipes?
As always, Happy Tuesday!! Grab the button and link up.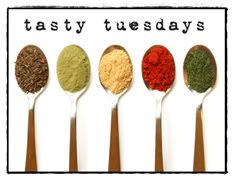 P.S. Totally unrelated to food, you can also find me at Kludgy Mom talking about all things photography today. Stop by and pick up some great photo tips.