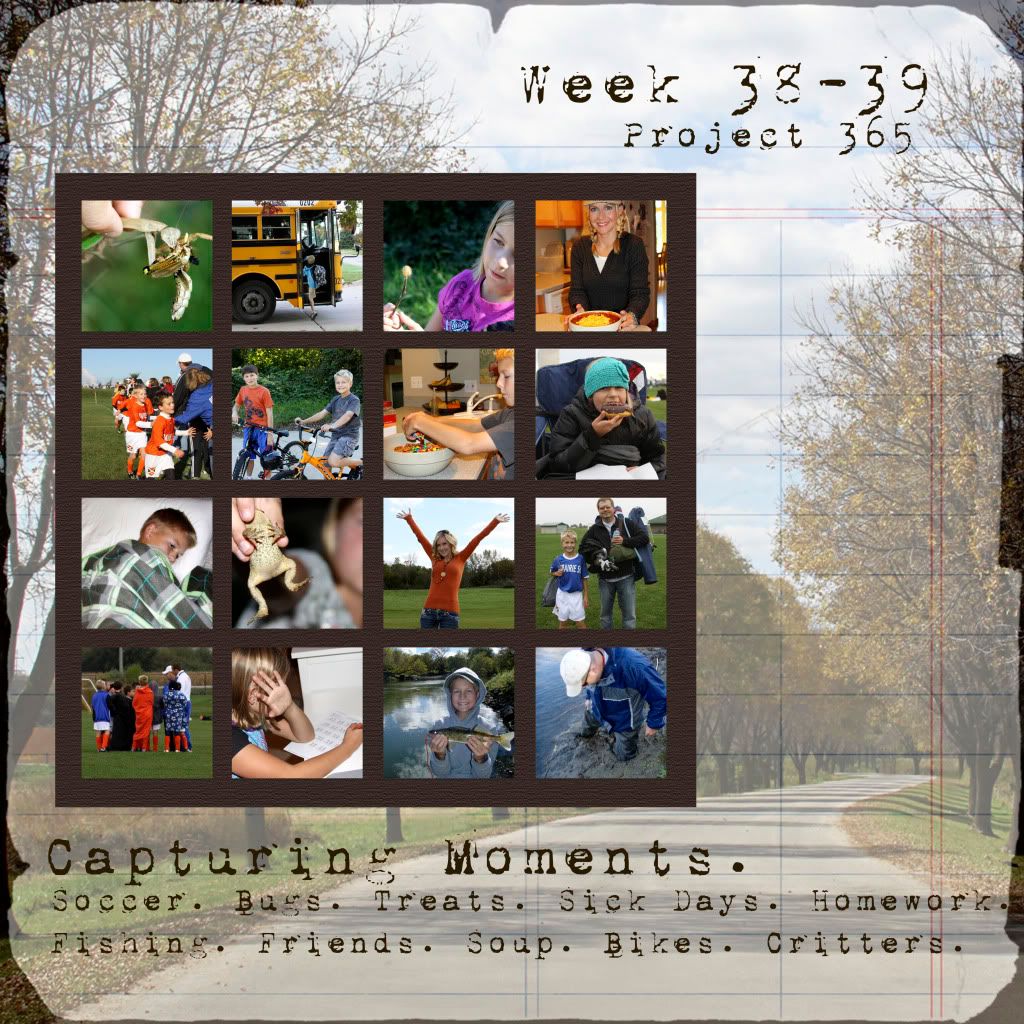 Life goes on with or without us. And I don't want to miss any of it. So, I'm trying to make a conscious effort to be present. For. every. moment.
And to document so tomorrow or 2 years from now we'll remember that little man watched a praying mantis eat a grasshopper this week. Or that we got permission from the school district for him to ride the bus. Or experiencing his first season of club soccer. Or fishing in waders with dad.
These are the things that are so readily forgotten and really the only things that matter.
It's hard to believe, but one day this house nightmare will be behind us and the stresses we now feel will dissipate, but we won't ever get this time back.
So, I choose to cherish even the smallest of moments. The compilation of life's moments are what shape us into the person we are.
I have already started recording my smiles for October. If you are new here, I recently started
Project Smile
. A reason to focus on the positives. We all have wonderful things in our lives every day. Things that typically are overlooked and often forgotten when negative thoughts creep in and set up shop.
So, to combat this I am going to be focusing on finding my smile.
It doesn't even have to be an outward smile. Anything that gives you a warm fuzzy or makes you feel happy or content. Even for just a moment.
If you haven't had a chance to participate in
Project Smile
, I'll have the
linky
open until Wed, Oct 6th at midnight. And if not this month, I'll have another one Oct 31st (which will also run for 1 week).
I invite you to join me on my search for smiles. I admit, some days are easier than others. But let's look past the hiccups and the heartaches and instead focus on the beautiful smiley moments. I promise, they are there.
Just take notes. Mental or otherwise. I am challenging myself to be better about writing them down. Natalie at
Mommy of a Monster
and Melissa at
Frugal Creativity
did a wonderful job of documenting their smiles daily.
There are no rules. No format. Make it your own. I loved the way that each of you executed the challenge. Such beautiful, creative, inspiring ideas. Some shared photos. Others collages or stories. There was even a vlog.
I couldn't be more thrilled to see so many seeking and sharing their smiles from all over the world, including Indonesia, Germany, Australia, and Canada. Thanks so much for participating. I can't wait to see more of your smiles in the months to come.
What are you smiling about right now?