It's that time of year again. Santa is on his way. And I have a list a mile long. A list only a mom can appreciate. One of those things just so happens to be the dreaded Christmas cards. Are you already updating your mailing list or procrastinating as long as humanly possible?
As organized as I am, I'm a bit of a procrastinator. Plus I have no idea where November went.
Good news though. Cards don't have to require tons of time, money, or even a graphic design degree.
Thought I'd share a few alternative ideas. And I'm not talking about the arts and crafts kind of DIY cards. I'm talking photos. You don't have to have a fancy camera or be a professional photographer...
Photos with Santa are always a hit. At our mall if I buy one 5x7 they let me take as many photos as I want. Add Ho, Ho, Ho- Merry Christmas in a cute font. Done.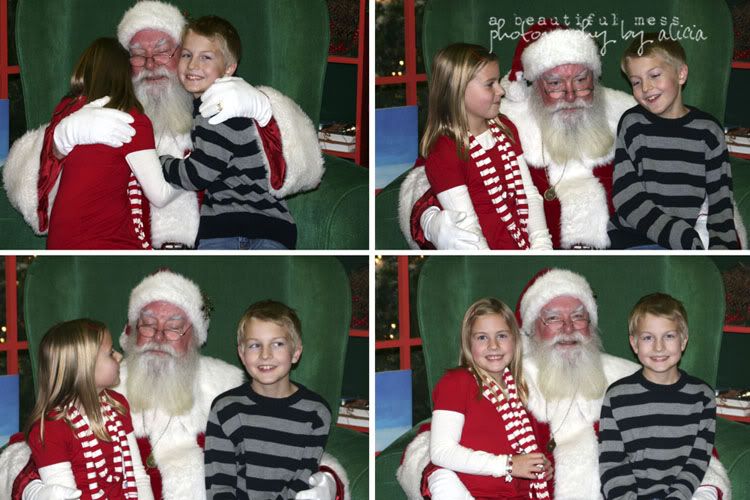 You could do a collage (above) or just use one fun one. Our Santa was hamming it up.
Or add a festive frame to dress it up. You can find more frames
here.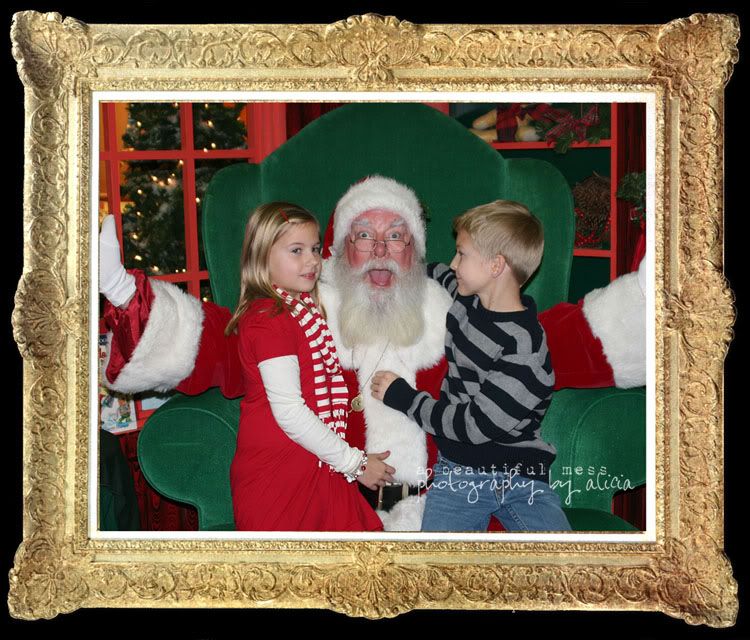 Take a photo of your decorated tree. Maybe a series of pics decorating it.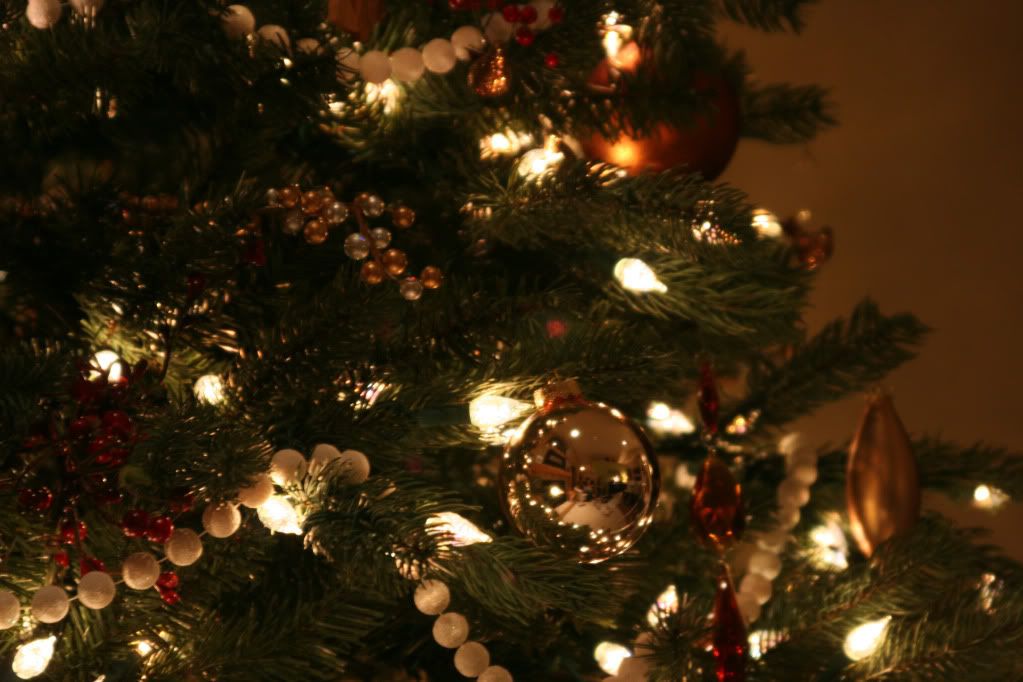 Or zoom in on an ornament.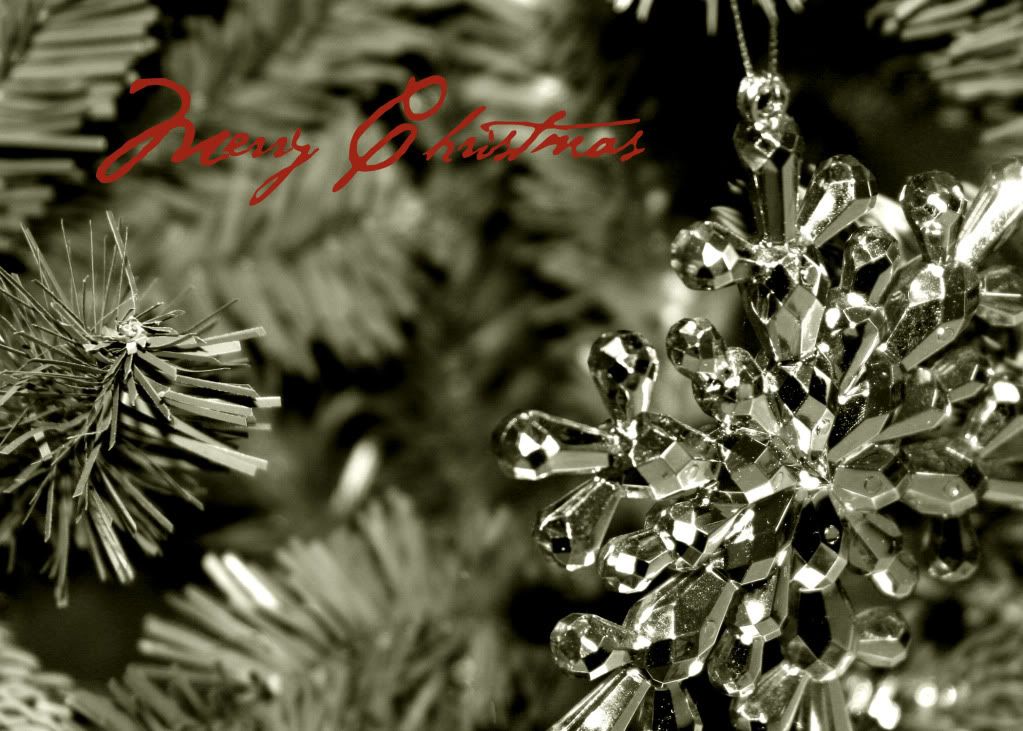 If you are religious, dress up like the favorite nativity scene. This backdrop was at our church last year.
Use goodies you make with your kiddos.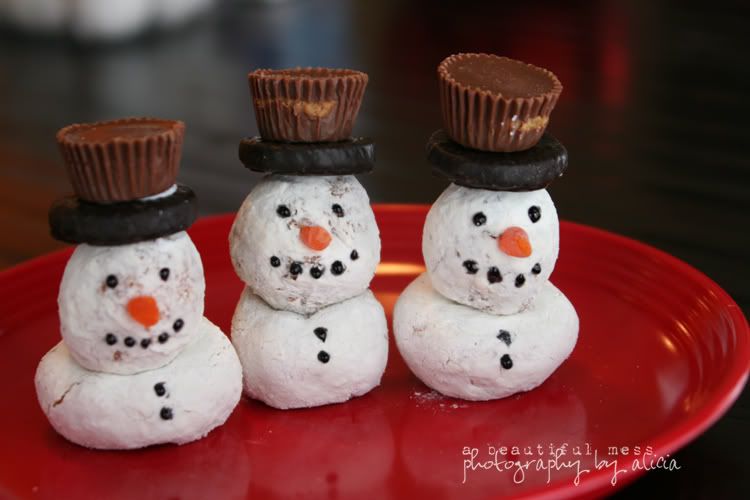 By the way, you can find the recipe for these doughnut snowmen
here
.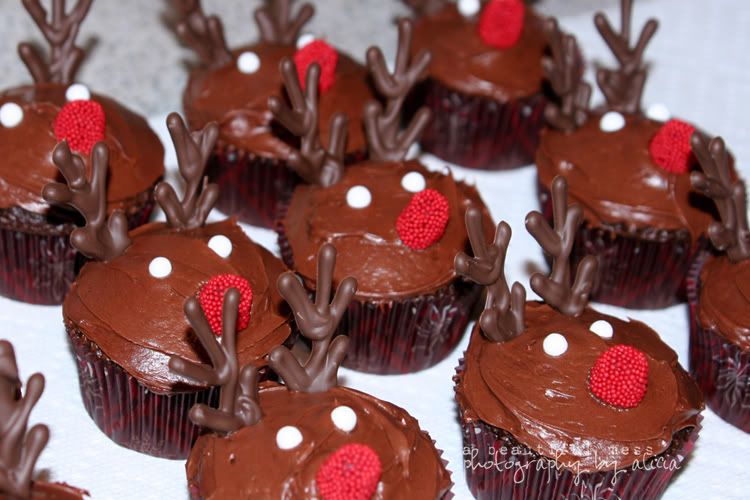 Add text and what a fun card.
Put on some Santa hats and stop by a rustic barn. The kids were freezing, but these only took a few minutes.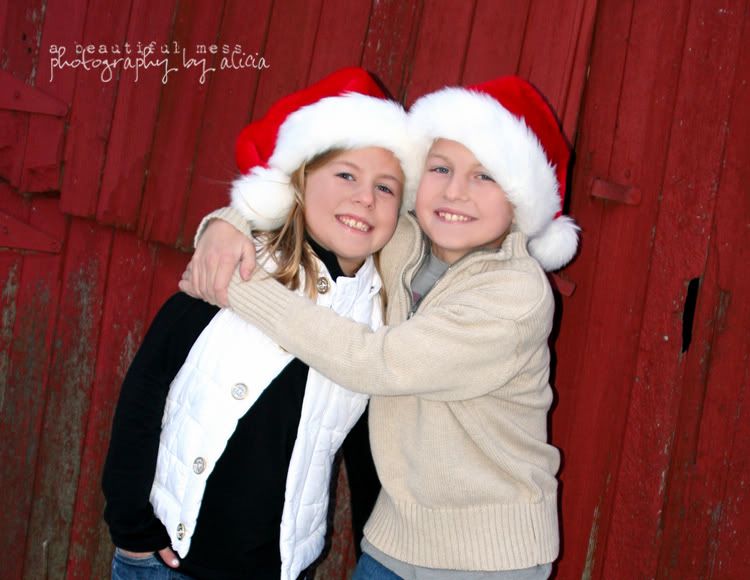 Put your favorite ornament or tree out in the snow and snap a pic.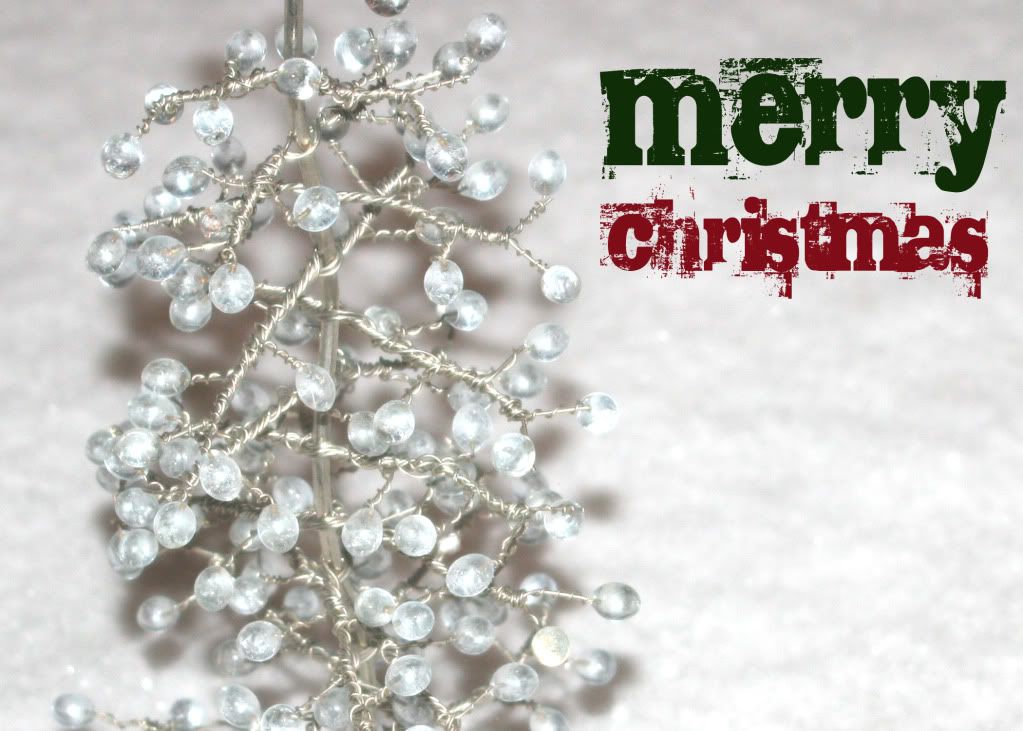 Or use a photo of a rustic country scene.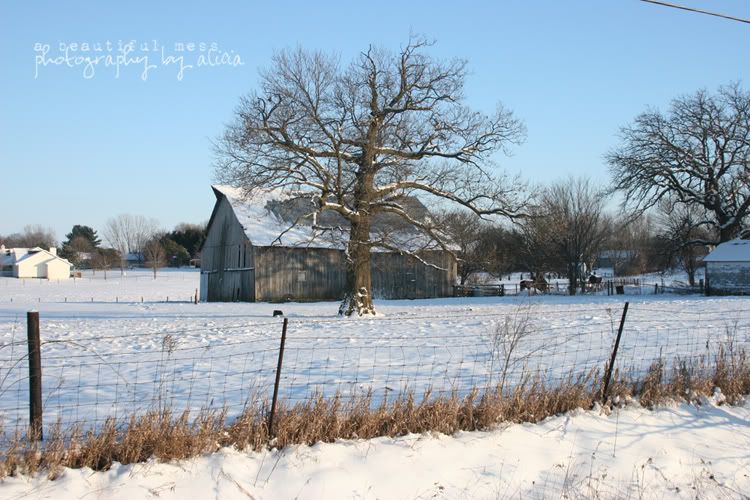 This was my card I used a couple years ago. The kids were having fun and I captured some great moments.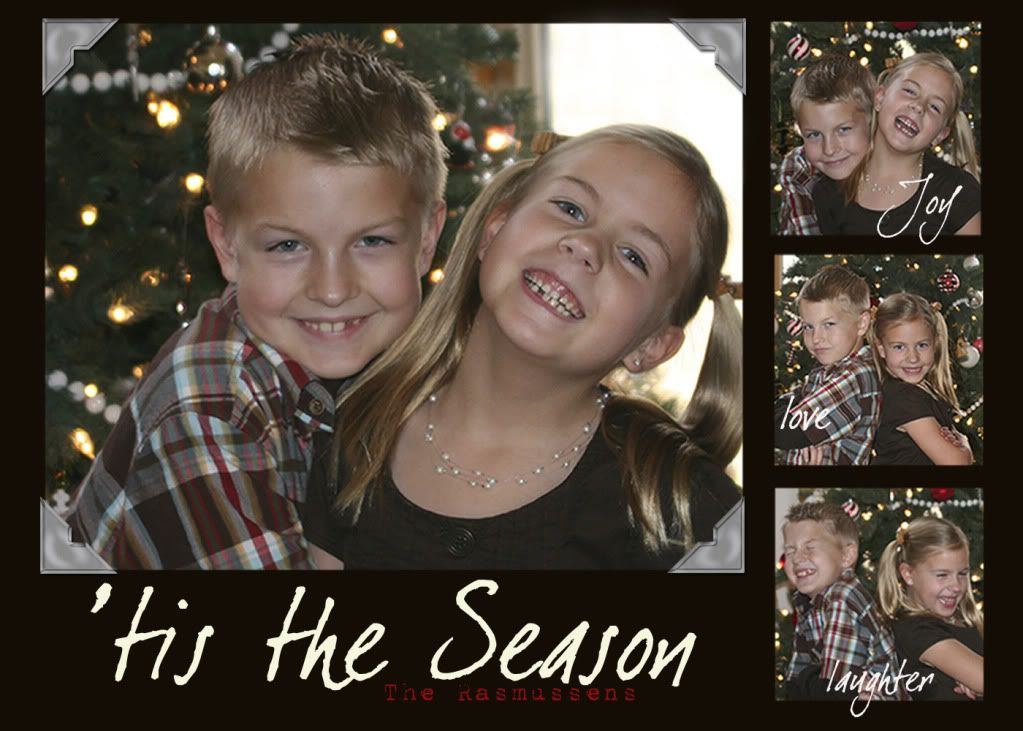 Write a letter to Santa.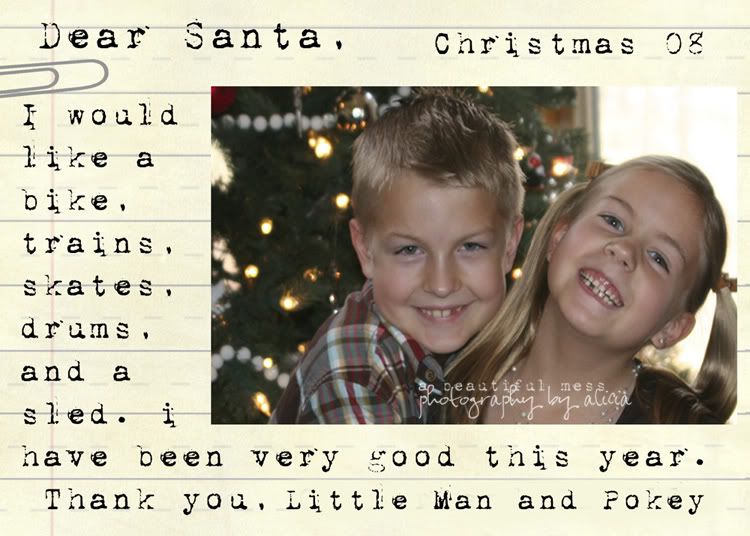 Take a photo of a tree. I changed it to black and white and then inverted it in photoshop. Add text. And voila!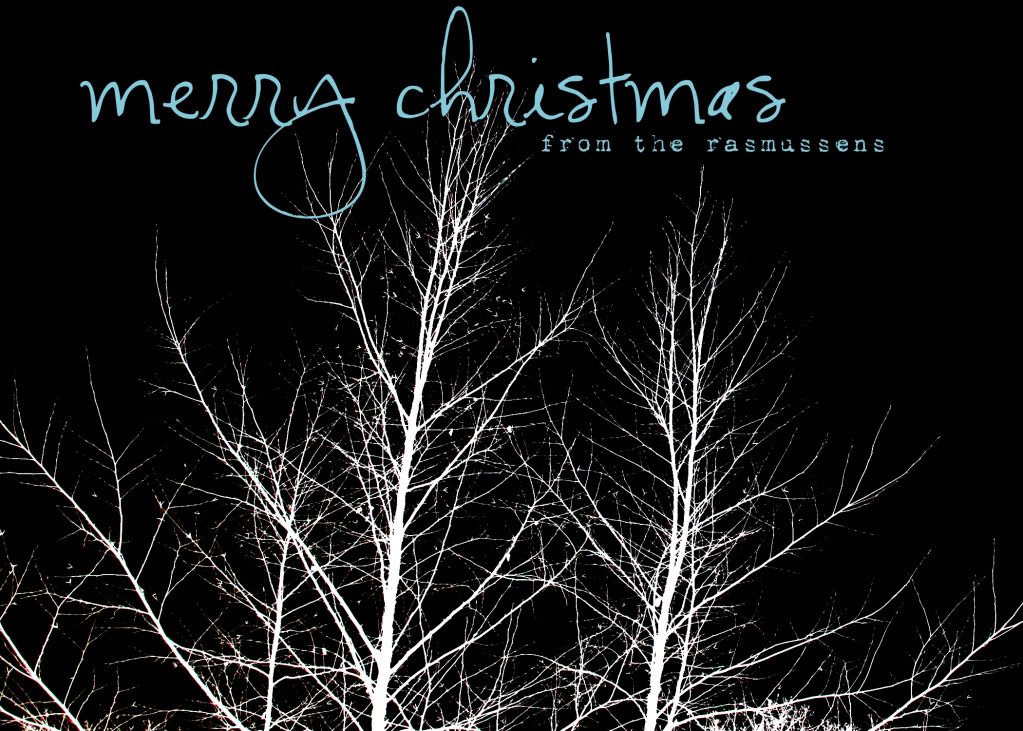 Here's one you can grab.
The possibilities are endless. Point is, it doesn't have to be a professional photo shoot to be a fab photo or Christmas card.
It's amazing what a little crop and text can do to a photo. And you can print them fairly inexpensively at most drug stores. Every now and again you can find an amazing deal from snapfish or another site for free printing. Snapfish had a 365 free photos with a $10 purchase that ended November 20th, but I know there are more out there. Keep your eyes peeled. Snapfish has a deal every day until Christmas. Today is
30% off everything with free shipping
. HURRY.
Becky Higgins is also offering
FREE card templates
that you can download and slide in your own photos. Beautiful. Easy, peasy.
If you think you aren't a scrapbooker or able to do any of this, you should check out my guest post over at Our Mommyhood
here
.
And if you are still feeling a little less than confident you should check out these
photography tips
I shared over at Kludgy Mom. Chock-full of links that will be beneficial no matter where you fall on the spectrum.
And here is a
25 days til Christmas download
I shared last year.
If you want to do a "25 days til Christmas" book or would like a scrapbook page to highlight the Christmas countdown, this is for you. It's formatted for an 8x8 sized book. If you would like to have it in a PSD file, you can click on the 4 shared link below and you will be able to customize it to your liking. Otherwise, you can save it and print it as a JPEG and manually attach your pictures. This will be my cover page and my goal is to plug a picture into each of the 25 squares. It will highlight traditions and preparations for our December days leading up to Christmas.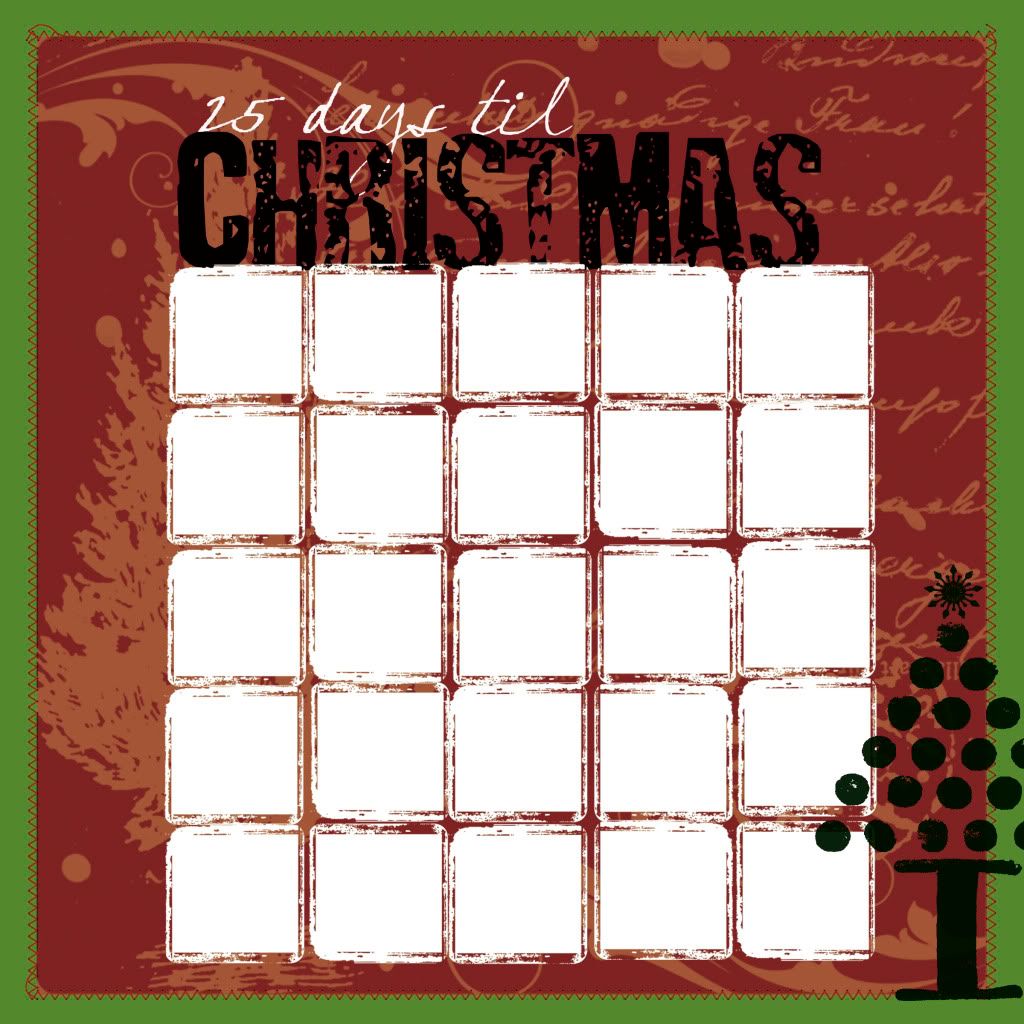 4 shared
credits:
K Pertiet Holiday Trees No5-1
K Pertiet LetterBox Christmas Blocks-7
K Pertiet December Memories LT No1
(from
Designer Digitals
)
fonts:
CK Bella
Depressionist Three
And here is the finished page from last year.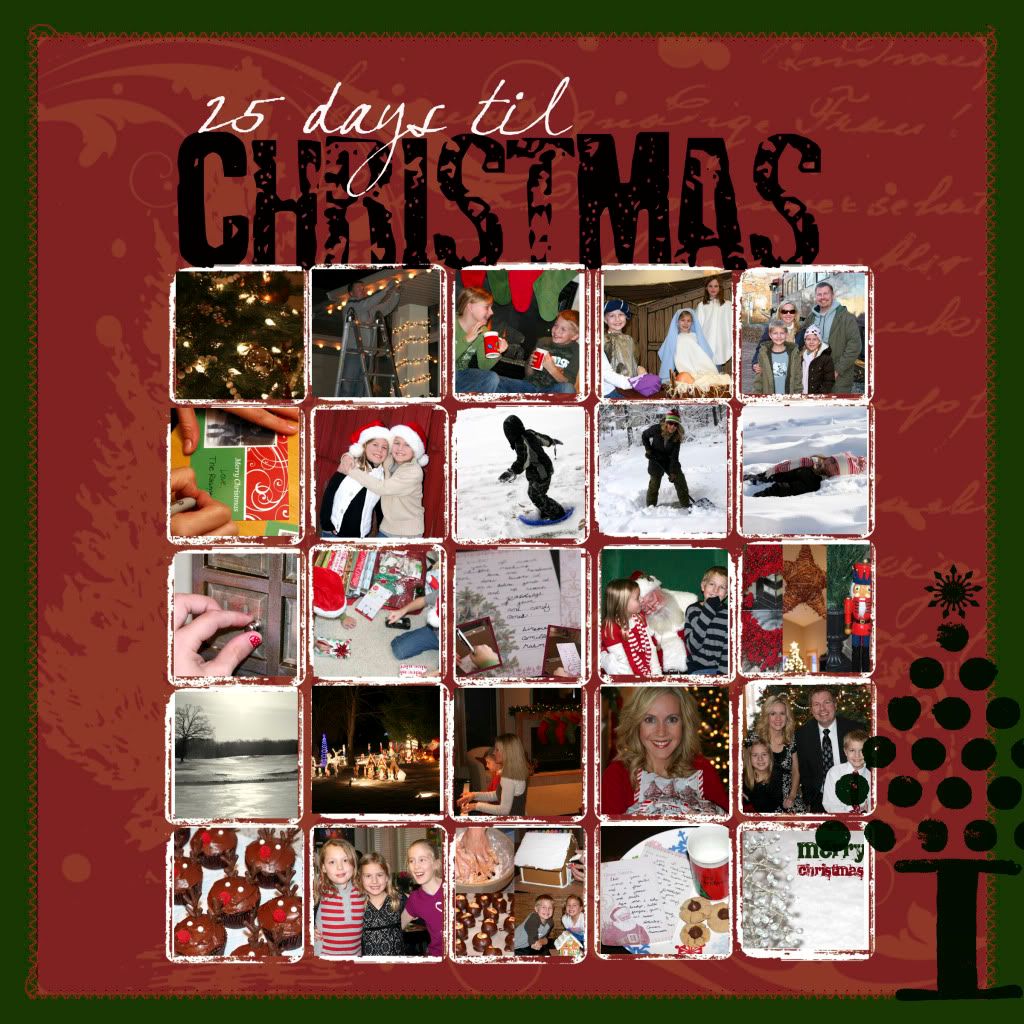 You can see larger versions of the photos
here
. A fun way to remember your family traditions.
I'd love to hear any tips you may have. Any favorite traditions? Card ideas? Are you on the ball or drowning in the crazy holiday hustle and bustle?