Seventeen plus one. The legal voting age. The age hubs was when we got married. The number of years that hubs and I have been married.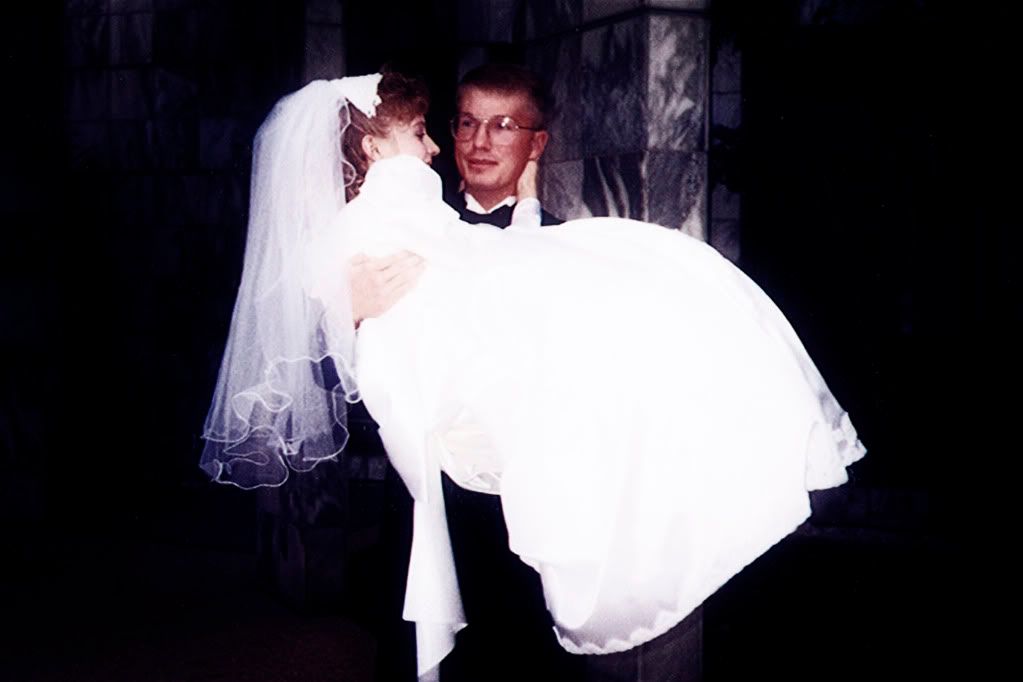 (No professional photographers for a day we will never get back. It makes me sick and I try not to think about it. I have a few pics, but this photo is about as good as it gets.)
We were just kids when we tied the knot. What did we know?
I read so many anniversary posts with declarations of perfect affection for a perfect spouse and perfect relationship.
Well, I suppose I'm more of a realist. I love my hubs. Don't get me wrong.
But our eighteen years together have certainly been anything but perfect.
Long deployments. Heartaches. Disappointments. Stress. Trials.
But there have also been beautiful moments. Moments of joy. Moments of happiness and laughter. Moments that can be enjoyed and appreciated only after one has endured those less than stellar days.
Last year I shared the ups and downs of our 17 years together with one event for every year. You can read that
here
.
We have both evolved. We are different people today than we were on that cold morning in November 18 years ago. But we have grown and changed together.
We have defied a slew of statistics stacked against us. And we are still here.
Hubs is a great person. Selfless. Thoughtful. Likable. Generous. Trustworthy. Handy. Industrious. Domesticated.
And flawed. Just as our life is...

Notice the unkempt yard, the blurry/partially cut off pics taken by the kiddos, hub's need for a haircut, his tired, overworked, sleep deprived eyes...
Boring. Average. Imperfect. Messy. Beautiful. And mine.
Doesn't get much better than this.
Because let's face facts... "We are all a little weird and life's a little weird, and when we find someone whose weirdness is compatible with ours, we join up with them and fall in mutual weirdness and call it love." -Author Unknown
Happy 18, babe. Thanks for sharing this perfectly imperfect life with me.