Oh, what do you do in the wintertime when all the world is white?
(If you don't want to read this, just skip to the end. No hard feelings. Promise. The title says it all.)
Ok, so it's not exactly white here yet, just really, REALLY cold. AccuWeather said "feels like 12" but when that wind picked up it felt like single digits to me. Yes, I'm whining. And wishing I was a bird so I could migrate south til spring. My son concurred after his brisk walk home from the bus stop. I tried to tell him... but it's not cool for 11 year old boys to listen to their mothers or wear coats. I get it.
Problem is I am not a bear. Or a lover of freezing temps. I don't have that extra layer of blubber or hair to insulate me. You can mock me if you must, but this really is a flaw come wintertime in Iowa when you are only double digits in terms of weight. And it is only the beginning. I know we've been gifted with warmer than usual temps up until now, but I can't help but dread the colder temps ahead. My kids have already started name calling the shivering noises that exit my mouth.
So, I did the only thing I could think of to cheer me up. I trolled my old pics. Pics of cold, white, perfectly preserved days last winter.
If you are anything like me, I hope this perks you up too. This is a very condensed sneak peek of what we do in the wintertime when all the world is white...
I guess if it's going to be this cold it might as well snow so we can play. We certainly know how to do that. And boy did we have some fun white, winter excursions.
"Despair is most often the offspring of ill-preparedness."
-Don Williams, Jr
So, I'm digging out my thermals and long wool socks, hats and scarves, and anything warm. I'm gonna have a rockin fun time this winter, freezing temps and all. I deserve nothing less.
Watch out world...
Oh, and by the way, I'm a hoarder of "shut in, too cold to go outside snow day" kind of ideas.
In case you missed my Doughnut Snowmen, here's a card for the taking. A great way to pass some time. And yummy to boot.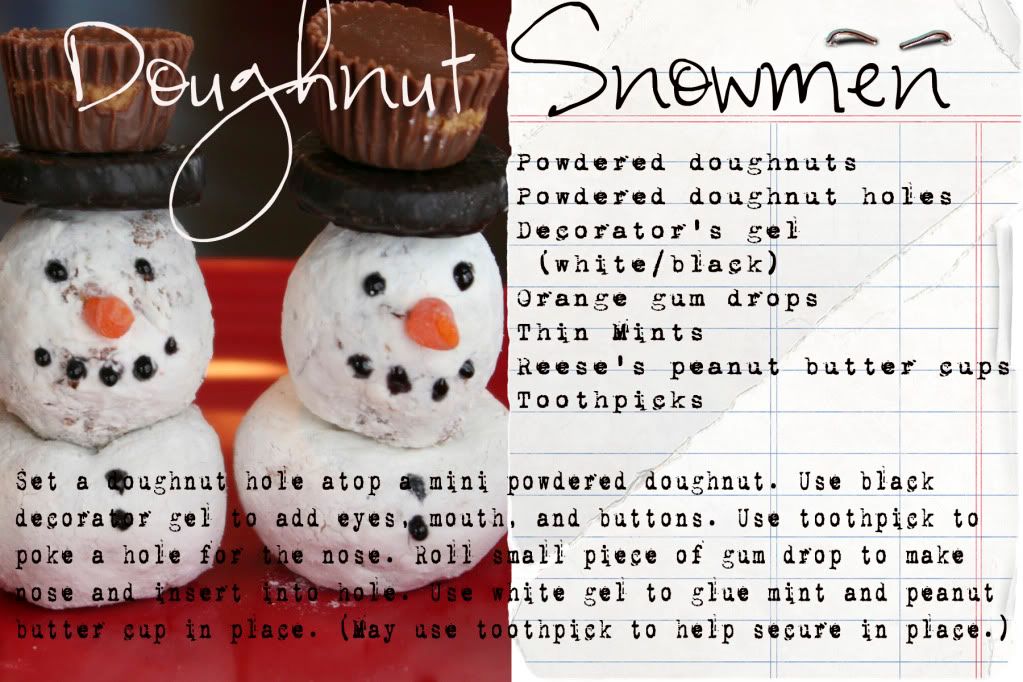 Just right click and save as an image and print. Voila.
And check out
this fun idea
for days above 10 degrees. Ever spray paint snow with kool-aid? Now why didn't I think of that?
Got any fab winter ideas for kids? By all means, please share.
Ok, peeps. I'm done gabbin. If you wanna join my linky party add your link below. Then hop over to the other cool WWs, like...
Plus TONS more