Here it is folks. My own chili. And my kids dig it. I do realize that not all kids are made the same. And some people loathe legumes. And yes, my chili does include legumes- just to be clear. It's reminiscent of the Wendy's chili flavor, which is a mild flavor (if you aren't in the states, it's a burger chain) minus the giant chunks of hamburger. I like my meat broken up into tiny pieces. And I like my chili to be a little on the soupy side so there is something to soak up in your cracker or corn bread.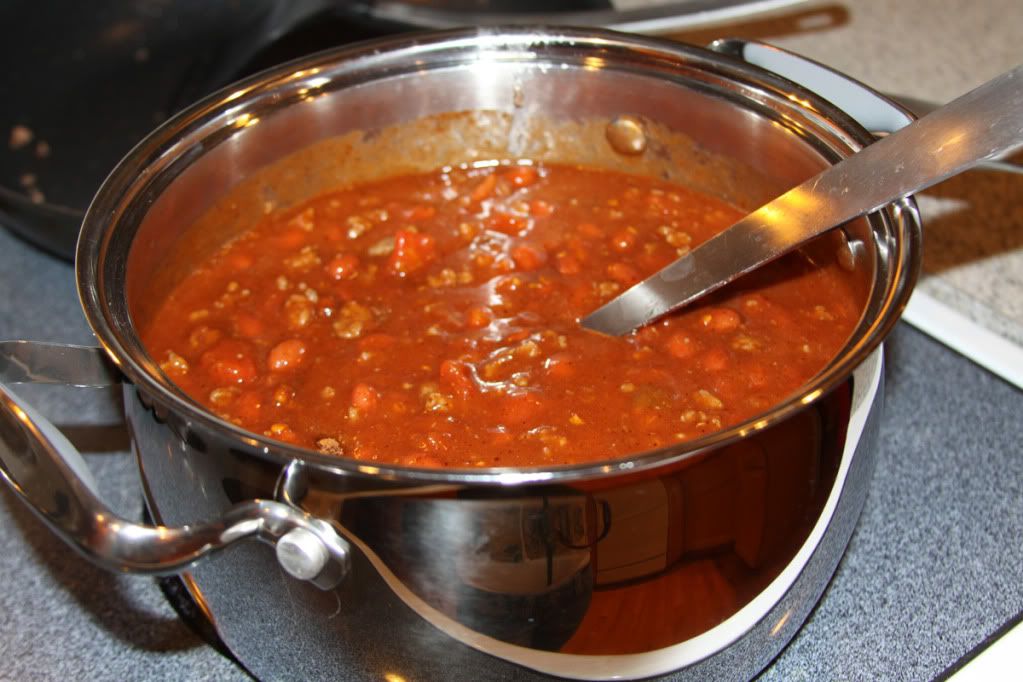 I love soups and chilis because they are so forgiving, even for me. And they are perfect on a cold autumn or wintry day. Did I mention they are predicting snow here this week?
These are the things I typically throw in...
1 lb Hamburger or Ground Turkey (cooked and broken up into small pieces)
1 can chili beans (they add a little flavor)
1 can pinto or kidney beans (I prefer pinto if I have them on hand)
2 cans tomato sauce
1 can diced tomatoes and green chilies (I like Rotel)
1 package of seasoning (whatever brand works- I normally get original or mild flavor then I add a little of my own cumin and chili powder to taste towards the end)
Throw it all together and simmer until you achieve the desired flavor. Easy Peasy. My favorite kind of meals.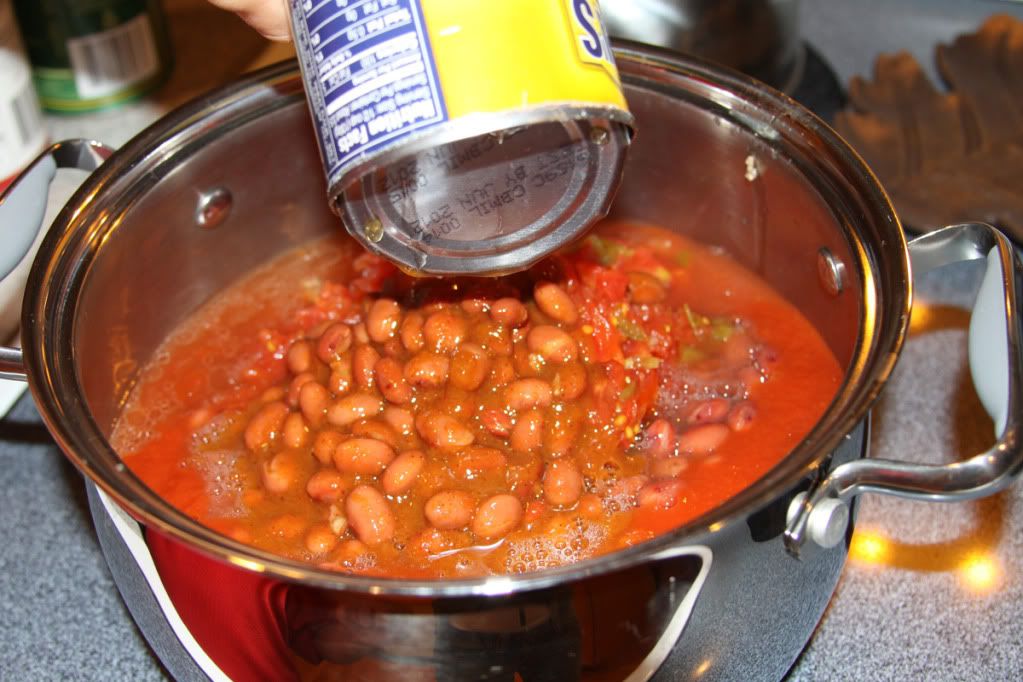 And the best part? It's great for leftovers. Warm it up, add some cheese, and voila.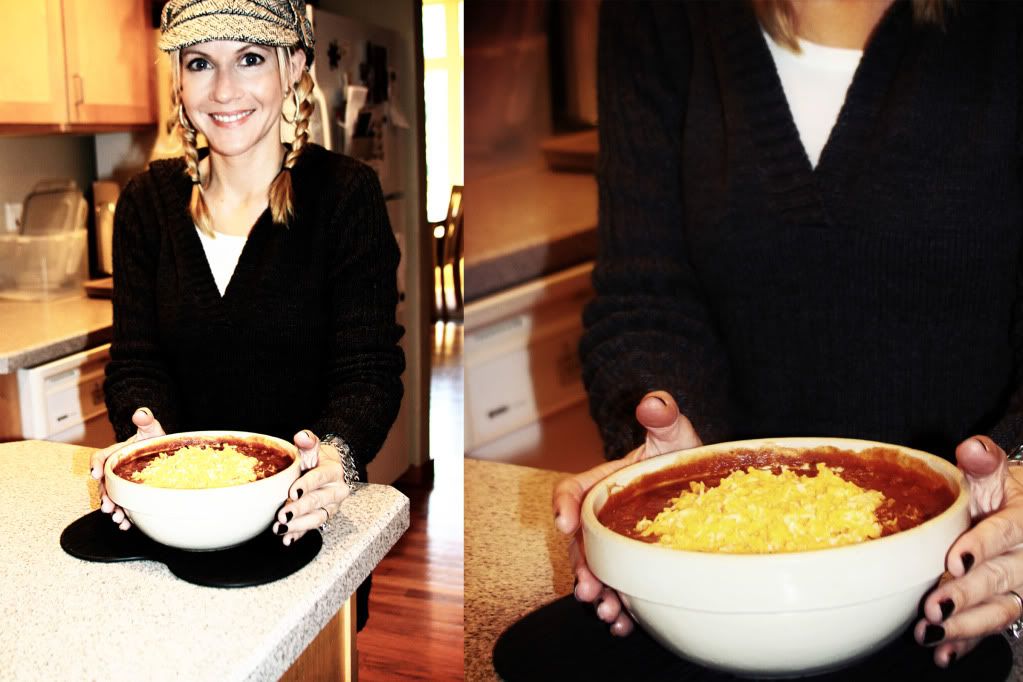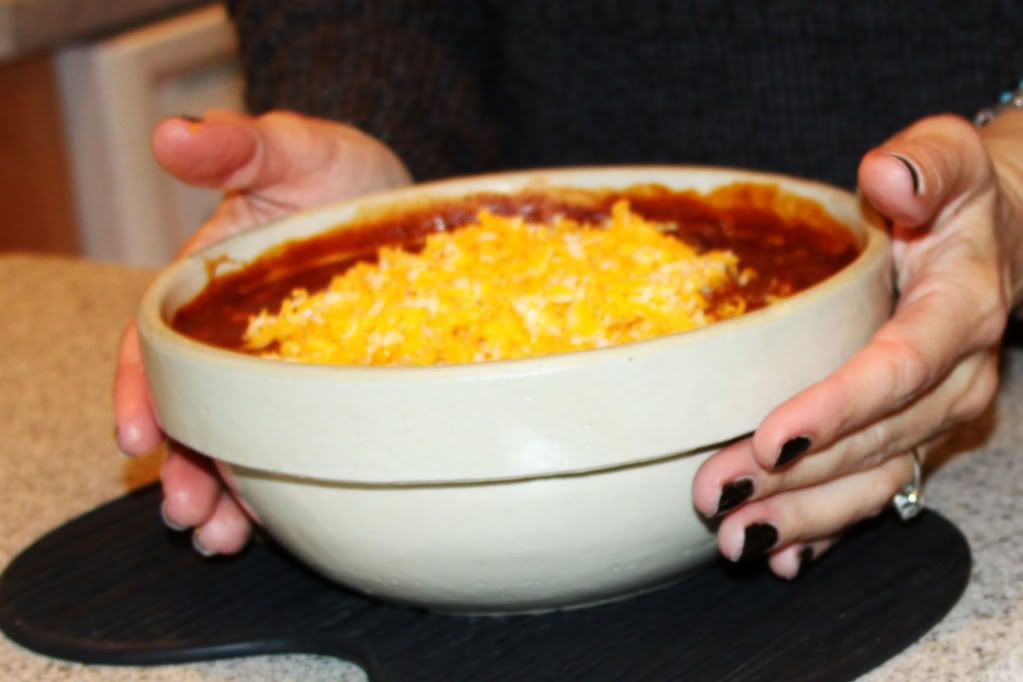 Oh, and on a sidenote- I've had many people tell me that they've tried the
pumpkin chocolate chip muffins
or are planning to. So, I thought I'd let you know that I made an addendum to my last week's post. The next Martha shared some of her very own tips.
Addendum from the NEXT Martha herself:
I have never added the almonds, I dont think they need it. I use semi sweet chips but this last time I used bitter sweet and they were quite extraordinary. The key to moistness is to not over mix or over bake them. I also use foil muffin papers. The smallest can of pumpkin I have found is twice as much as the recipe calls for so I always add about 1/4 cup extra, I think that makes them more moist as well.
Another tip: load the batter into a large Ziploc, seal it and cut one corner about an inch. Perfect way to fill the muffin cups without a mess.
You can also find it along with the original post
here
.
Happy Tuesday Ya'll. Thanks for stopping by. As always, if you want to link up grab the button and happy hoppin! We had a great turnout last week. Lots of fab recipes.