Don't mind me. I'm just trying to catch my breath over here. As I review my photos for the last month or so I realize two things. One, life is going on with or without me. And I'm holdin on for dear life and trying not to miss a beat. And two, I am convinced... time is going somewhere. I just don't know where yet. The barber? The moon? I'm open to all and any guesses.
Week 41
's highlight was by far our trip to Wisconsin for Little Man's soccer tourny. It was an eventful weekend. Bullies. Child Refs. Drama. And a little family time squeezed in for good measure.
We took the kids out of school early Friday for a little R&R at a pumpkin farm in Wisconsin since all prior attempts were in vain. Then when we got there we learned the pumpkin patch was only open on Sat and Sun. Their website was less than helpful. So, we made the most of it and hit the corn maze. It may seem a bit ironic to live in Iowa and then hit a corn maze in WI, but truth be told we had never been. And the kids had an absolute blast. Who knew?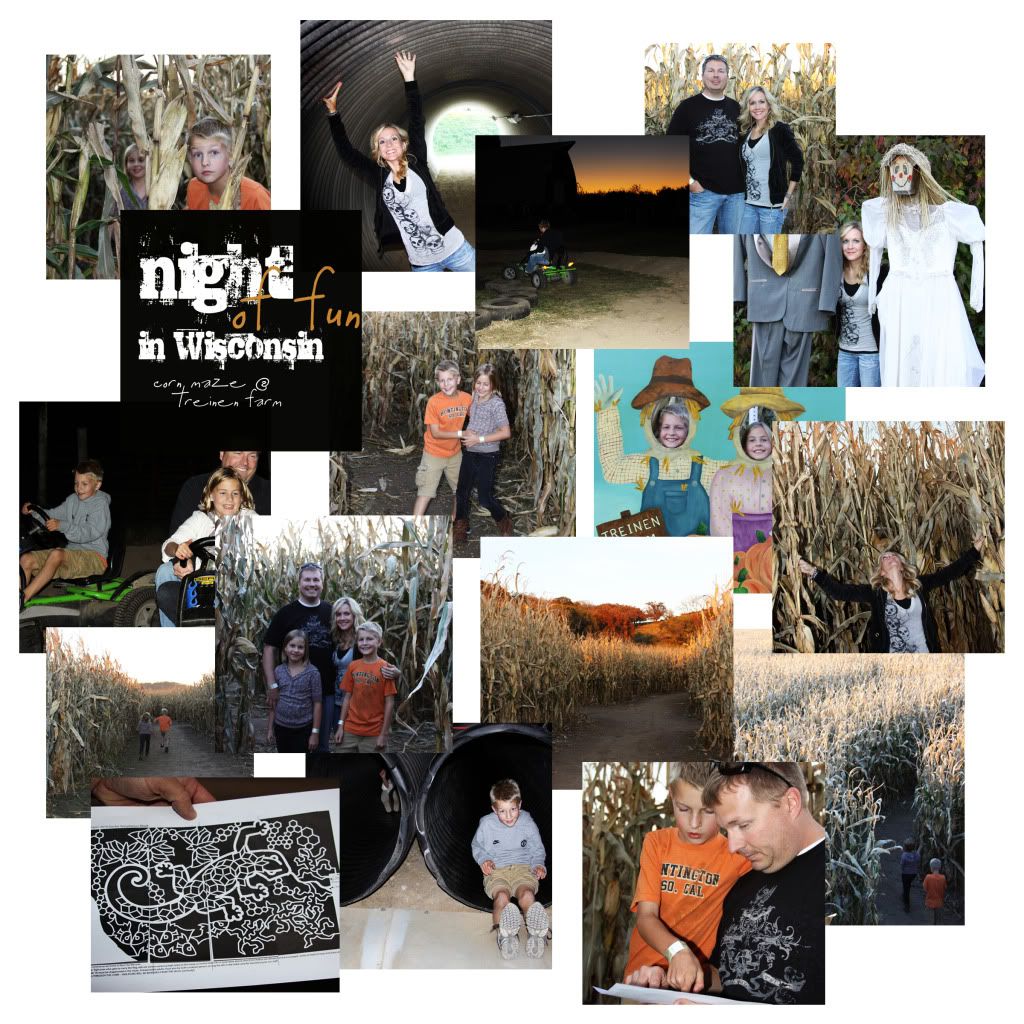 I had high hopes of finding a cheese factory, but as mentioned before, that mysterious time is not doin me any favors, so I sucked it up and stopped at the nearest cheese shop. Score! We also stopped in Mount Horeb on the way home to check out some trolls. But it was the Grumpy Troll for lunch that made the stop worthwhile.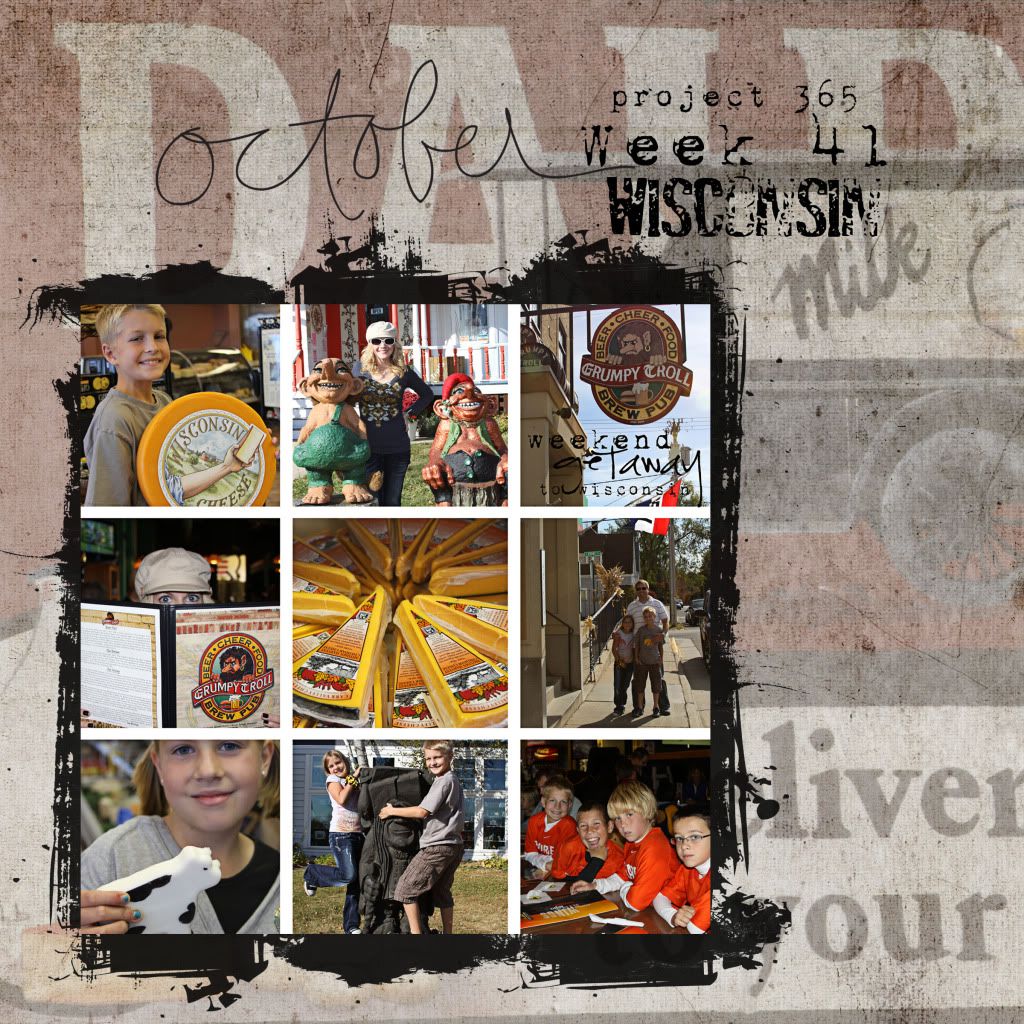 Week 42
flew by. Lots of the usual. We also hit our local pumpkin farm. And we left without pumpkins... again! Is it a bad year for pumpkins or what? But we had fun. Oh, and can't forget my new do. Decided to end the year with a bang. Lovin it too, by the way, just in case you were wondering.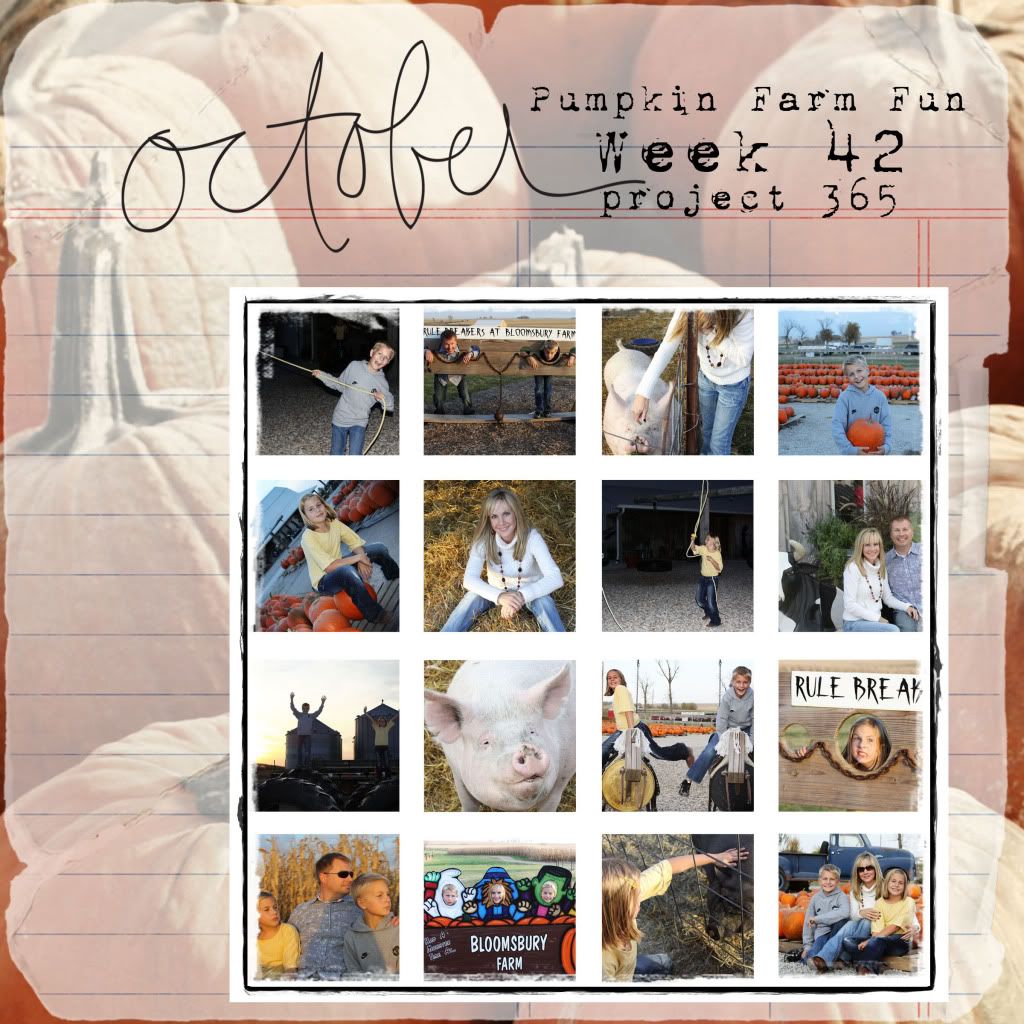 Week 43-44
Fall is officially here if weather is any indicator. We were a little spoiled with the extended summer. And boy am I not ready for the cooler temps. Ugh. I know, I'm a pansy. But before you judge too harshly you should try being me and living in Iowa. Not a great combo. My bones concur.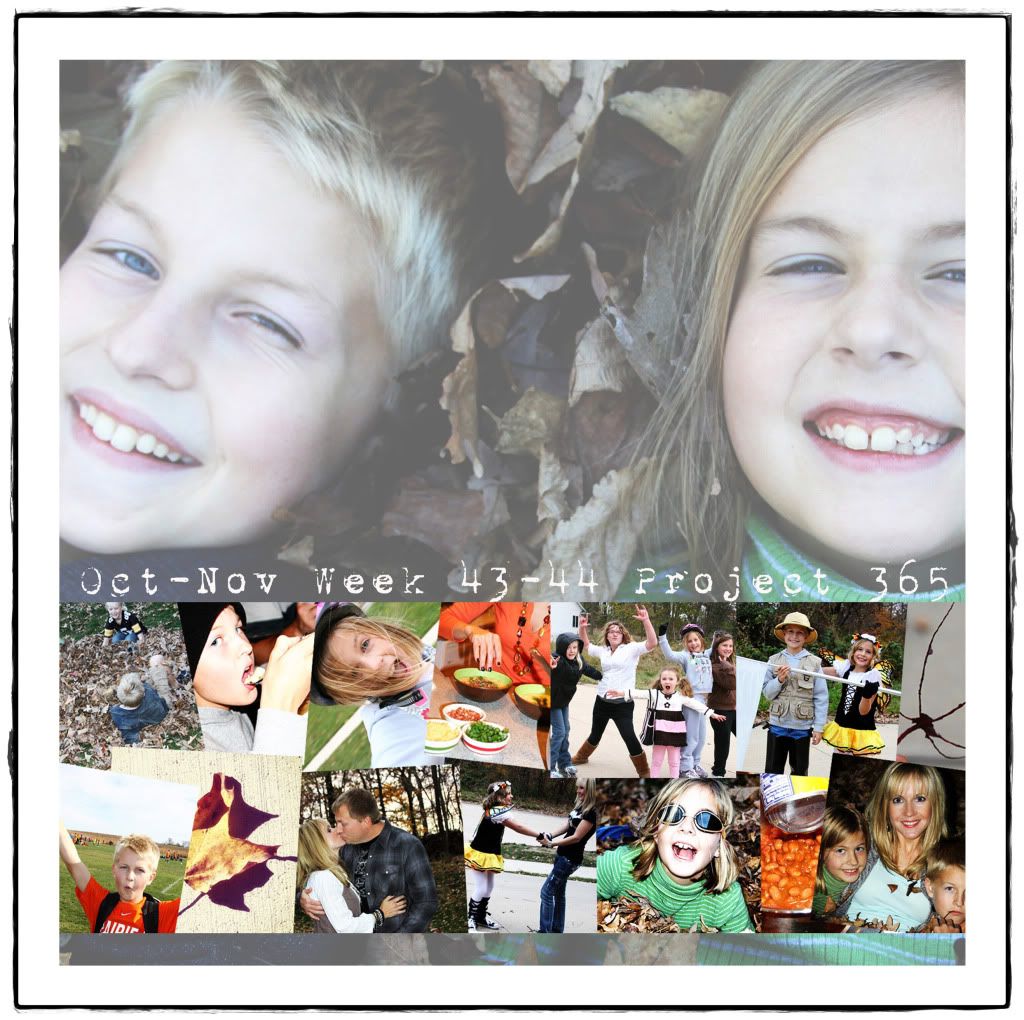 Boy has it been jam packed over here. Hubs started the outage at the nuclear power plant the day after we got home from Wisconsin. Single parenthood isn't really my gig, but I'm making my way. Parent Conferences. Crazy Sock Day. Half days. Sick days. Soup days. Play days. Halloween. End of fall soccer. Yah!!
Anniversaries
. Oh, and leaves KOWABUNGA!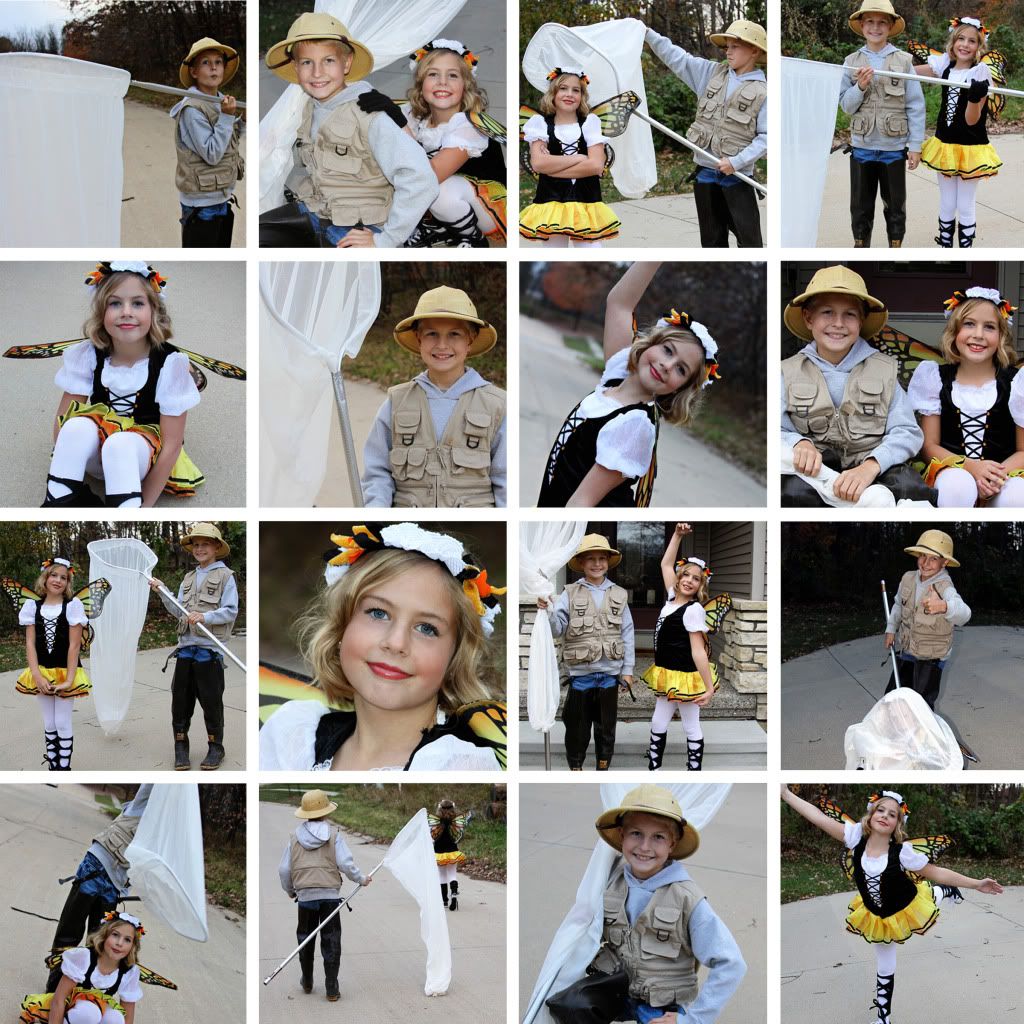 And in case you missed my
last Wordless Wednesday post
, here's a peek at our Halloween. This might be it for my prepubescent tween. Did you know it's not that cool to trick or treat when you're 11?
And that's a wrap. You can see more pics from our last two weeks or so over on my
facebook page
. Hope you are documenting the moments in your life or have a better memory than myself.
Oh, and thanks for all the sweet anniversary wishes. You are the best. If I don't get back to thank you just know that your thoughts are all appreciated.
And my
October Project Smile
ends tonight at 11:59 PM, but if you didn't get around to doing a post I'll be back Nov 30th. No worries. Thanks to all who participated. I'm still reading your posts.