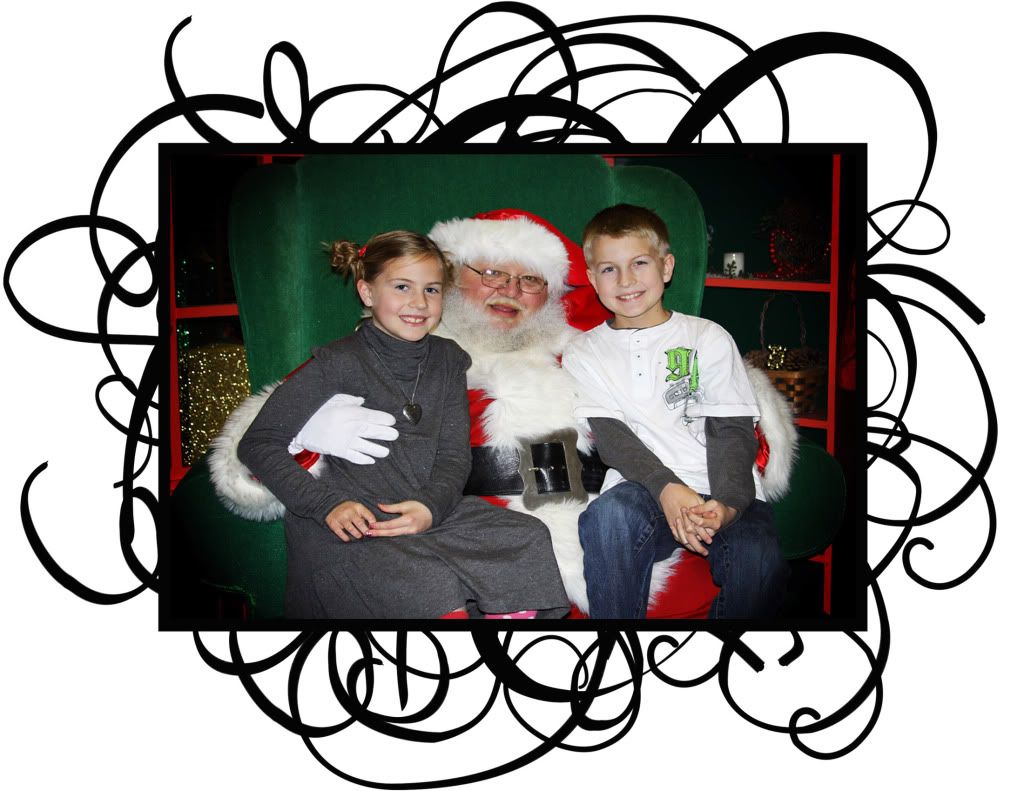 It's always good for us to pause
And think awhile of Santa Claus--
That jolly symbol we revere
When we approach the changing year.
Behind his beard so long and white,
In which our children take delight,
There beats a heart from color free
Which bids all children "come to me."
MARSHALL M. MORGAN, "The Spirit of Santa Claus"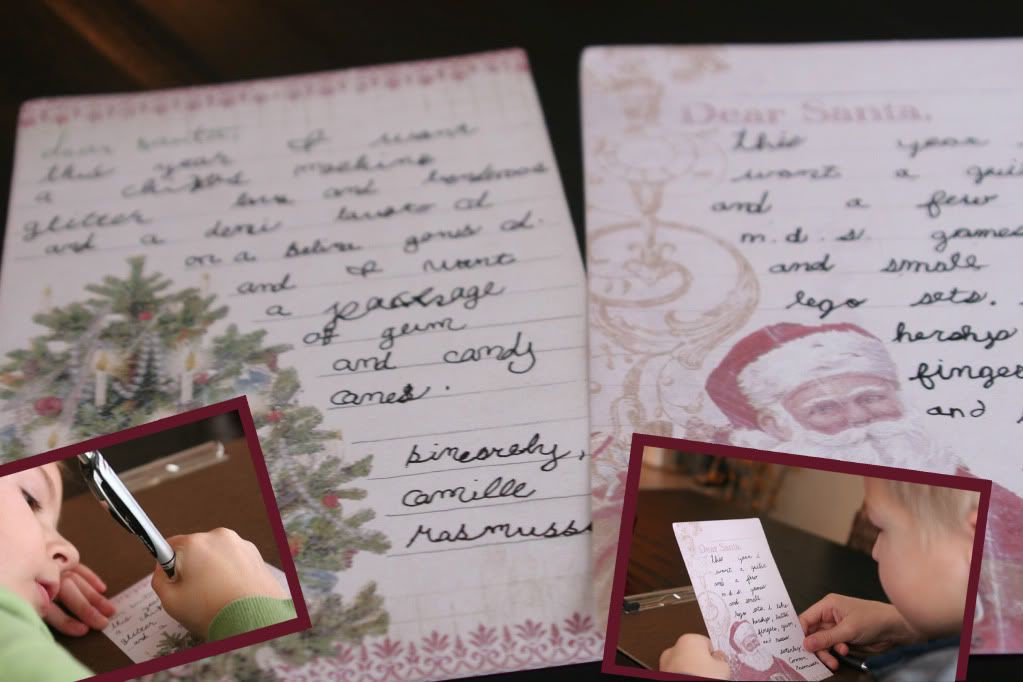 Tonight marked a pivotal point in Little Man's life... the last time to sit on Santa's lap. (Visualize my pouty face here, big lip and all.) It is yet another reminder of how quickly the years are slipping away. For as long as I can remember we have visited the same Santa at the same mall. Tonight there was a new one and I was concerned. Turns out the old Santa is experiencing some health issues, but will be back next year. Sure stands out in my Santa timeline. (No, the photo is not stretched. That Santa really is that jolly.) And just because I was feeling extra nostalgic tonight, I decided to bring back the "Santa thru the years" pics. Sigh. They were so tiny.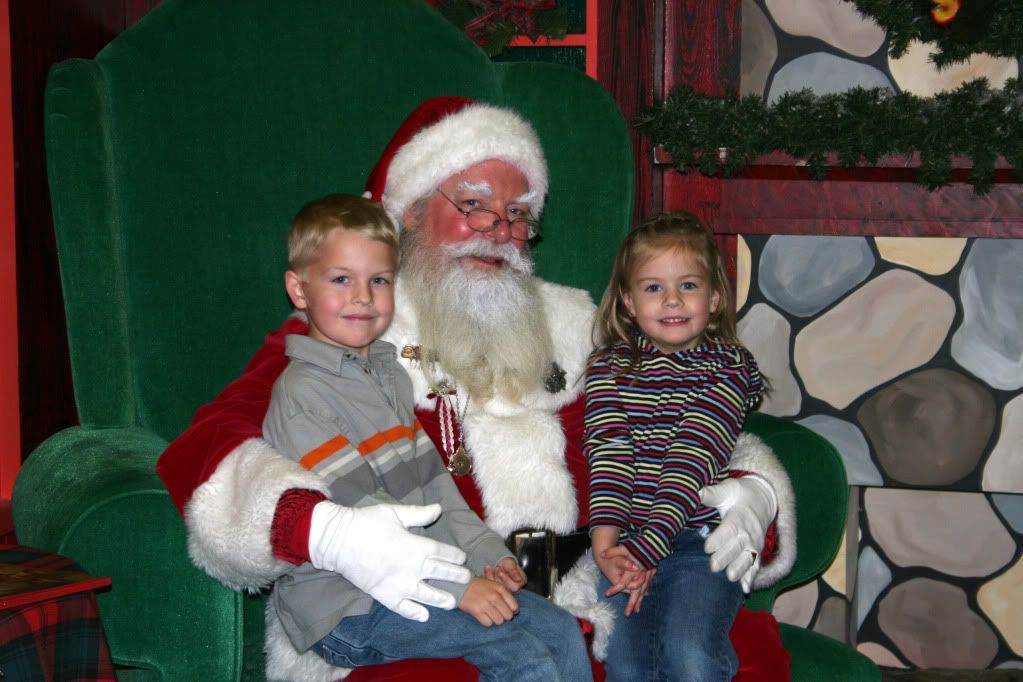 2007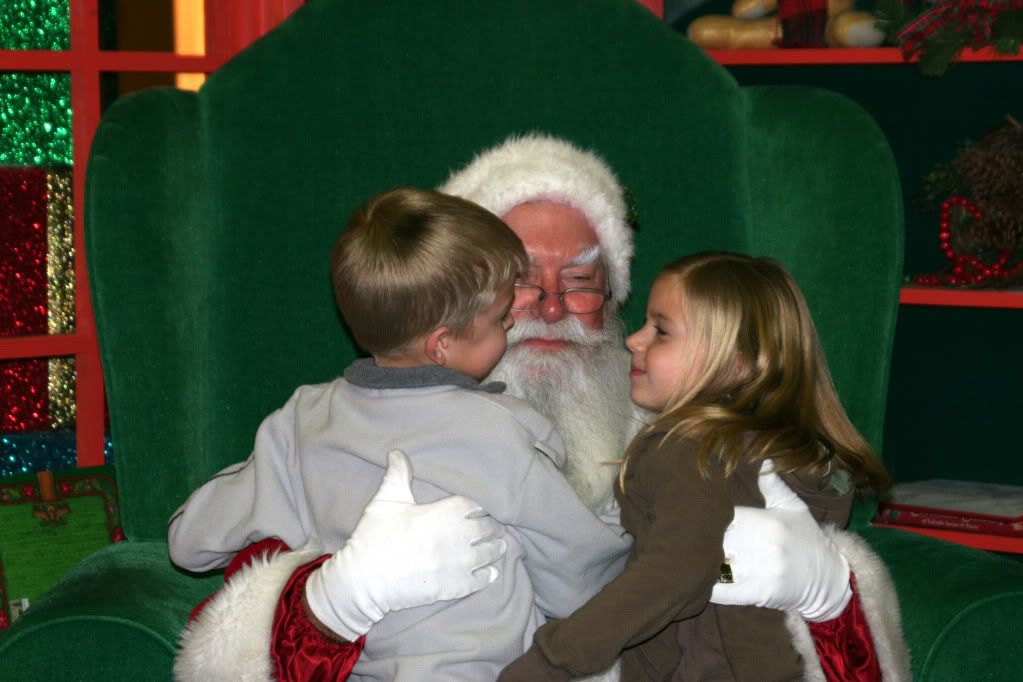 2008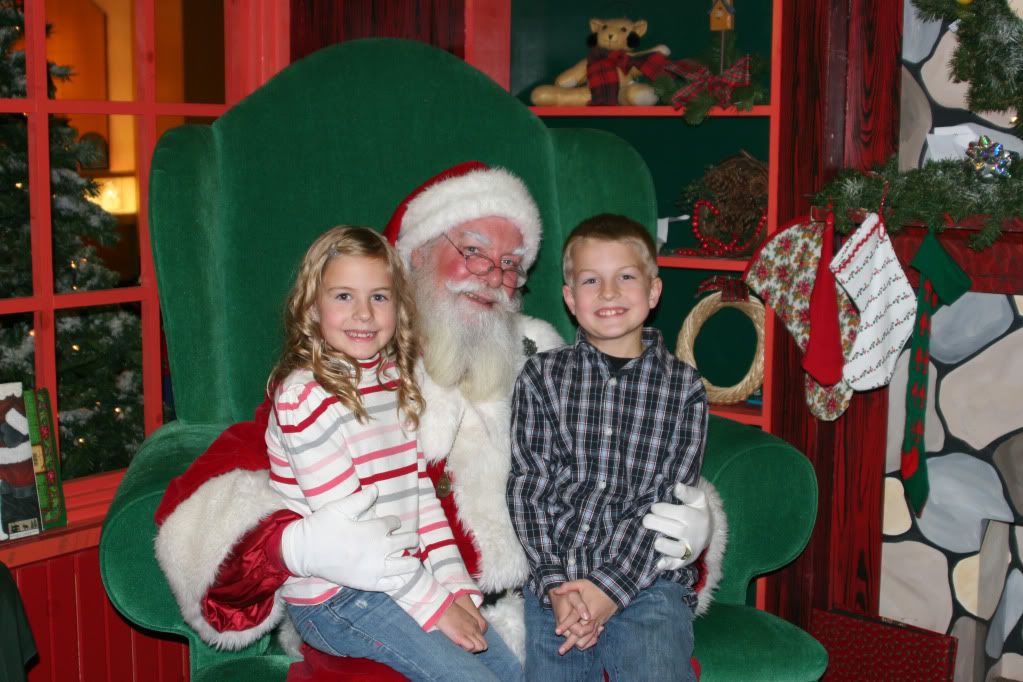 2009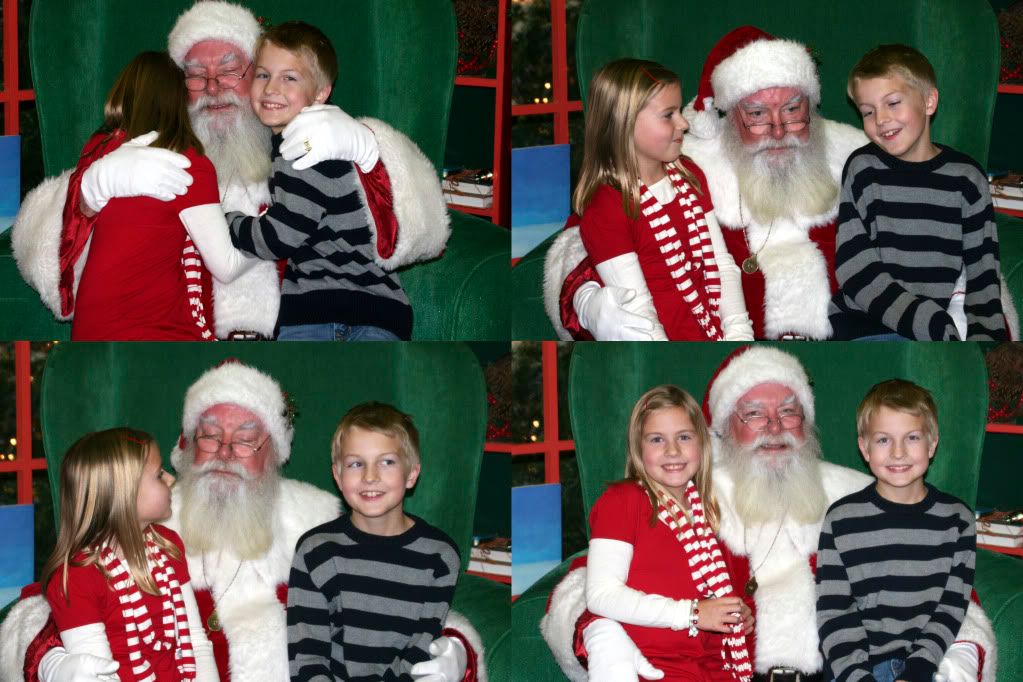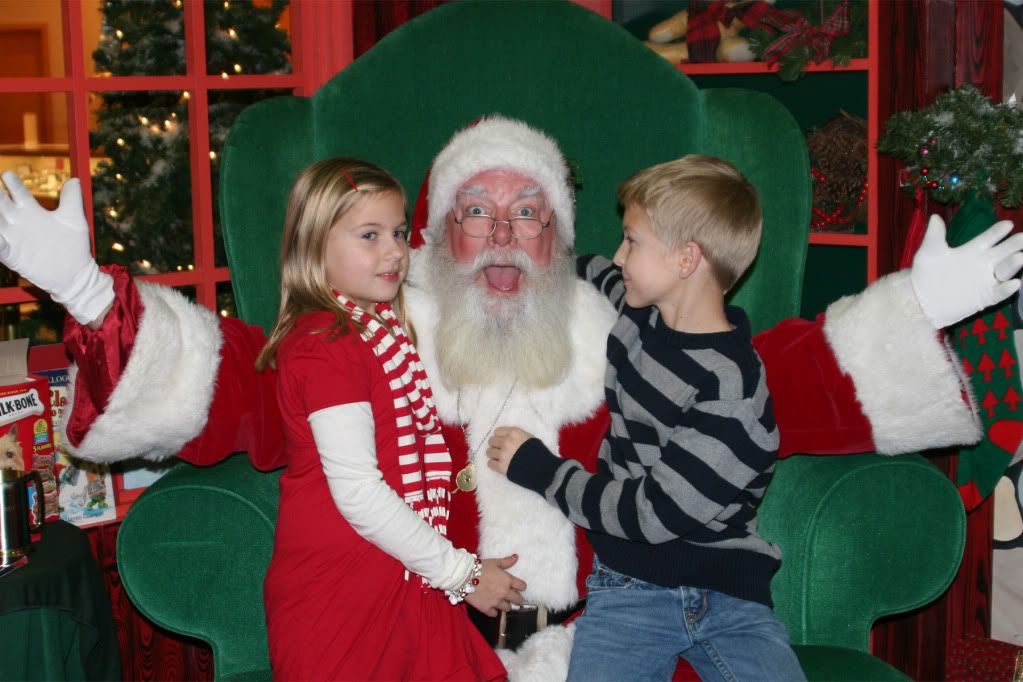 It's been one of our many fun traditions and I'm thankful to have squeaked in yet one more.