Ever get stranded in the middle of nowhere with an empty tank of gas? Or stuck in your house when it was 40 below for a week? That is when survival mode kicks in. What do we have to eat? What essentials do we have in our possession? How can I get through this?
I am currently in this state of survival mode, but my tank is not empty nor is it 40 below (even if it might feel like it at the moment).
I am just somewhere I don't want to be and I am powerless to change it. And although I don't love living in Iowa in the thick of winter, I'm not talking geography. The stuck I am currently in involves possible injured neurons or chemistry that is beyond my comprehension. This stuck is hard to fix because there is no definitive root. How does one go about getting out of a situation that can't even be defined?
Getting out of bed, eating, even bathing are monumental accomplishments these days. See, I'm in survival mode. Do what must be done to survive.
Cards? Gifts? Christmas? Huh? I hear it's coming, but I just can't seem to make myself care. Which is soooooo not like me by the way.
But then I realized yesterday that it was the last day for shutterfly's free christmas card giveaway. All I had to do was write a blog post with 200 words or more. I tucked kids in bed and sat to write. But I just couldn't do it. I had almost convinced myself that Christmas cards were so far down on the priority list this year that I should surrender.
That's when my SIL told me about the seehere.com free coupon code. 50 cards FREE. That was the magic word. I perked right back up and went to work designing a card in photoshop. I plugged it into seehere's blank canvas. And voila! A perfect card. Only the code didn't work. So I tried again. Upon closer inspection I learned that it was only on 4x8 cards, so I went back to photoshop to redesign my card. It took a bit longer than I thought. It was nearly 2AM when I finally got it plugged in at seehere.
I entered the quantity and typed the code. And nothing. Hrrumph! So, I googled it. That is when I found out the code expired 3 days ago. I was beyond frustrated.
And for something I really don't even care about right now...
But I had come too far now. So I continued googling until I found another deal for 25 free cards. It didn't offer free overnight shipping and wasn't nearly enough, but would have to suffice. Then my internet went down.
I stared at the screen. A sign? A curse? Divine intervention?
So, I did what had to be done. I went to bed.
But thought I'd share a couple great things that came out of my unquestionably annoying night.
One, did you know that there are really cool symbol fonts?
For example, this is the letter h of KR Christmas Frames at a size of 383...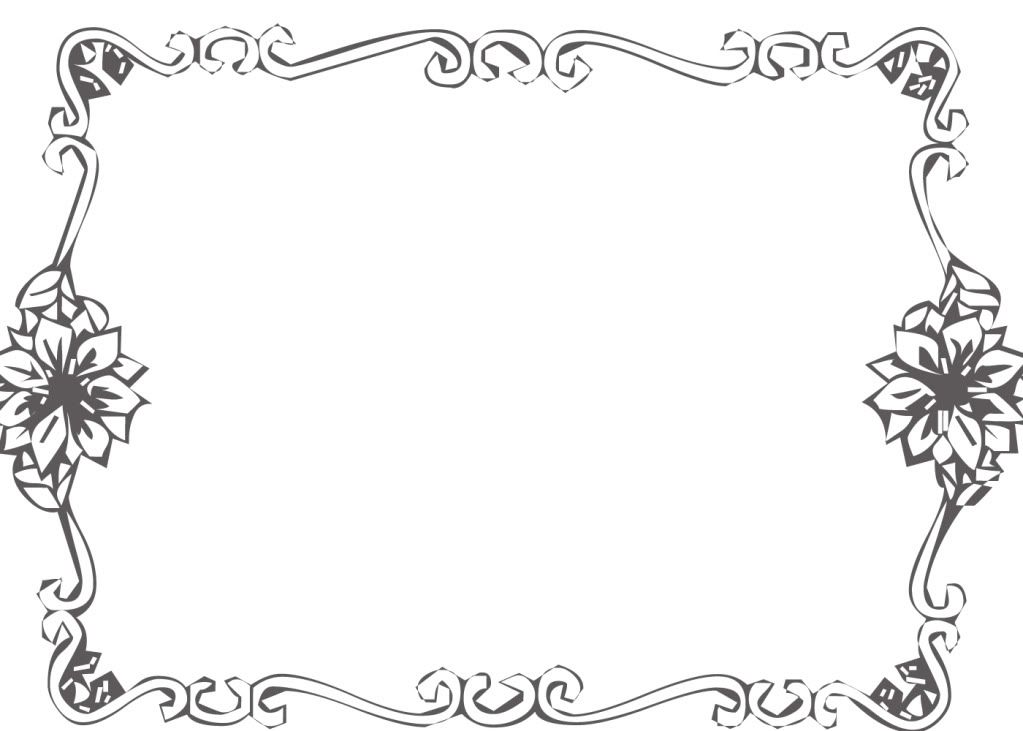 Cool, eh?
Add it to your photo. Change the color. Magic.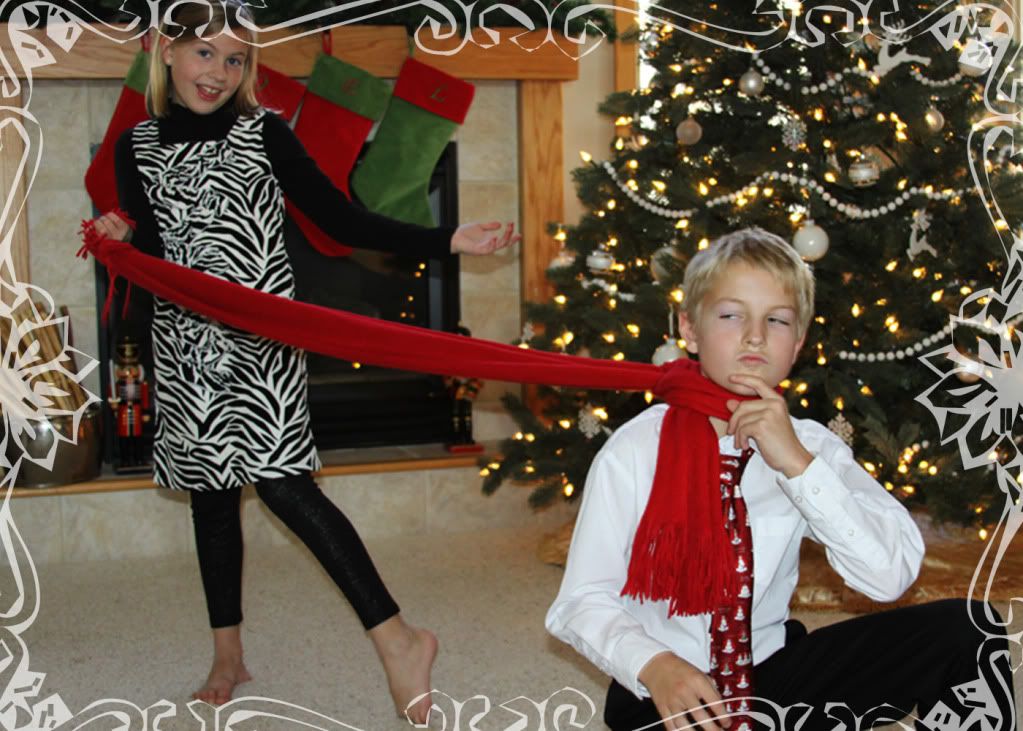 These were the first cards I made. Remember all those
blunders
from last week? I plugged them into a collage. Added text. And voila.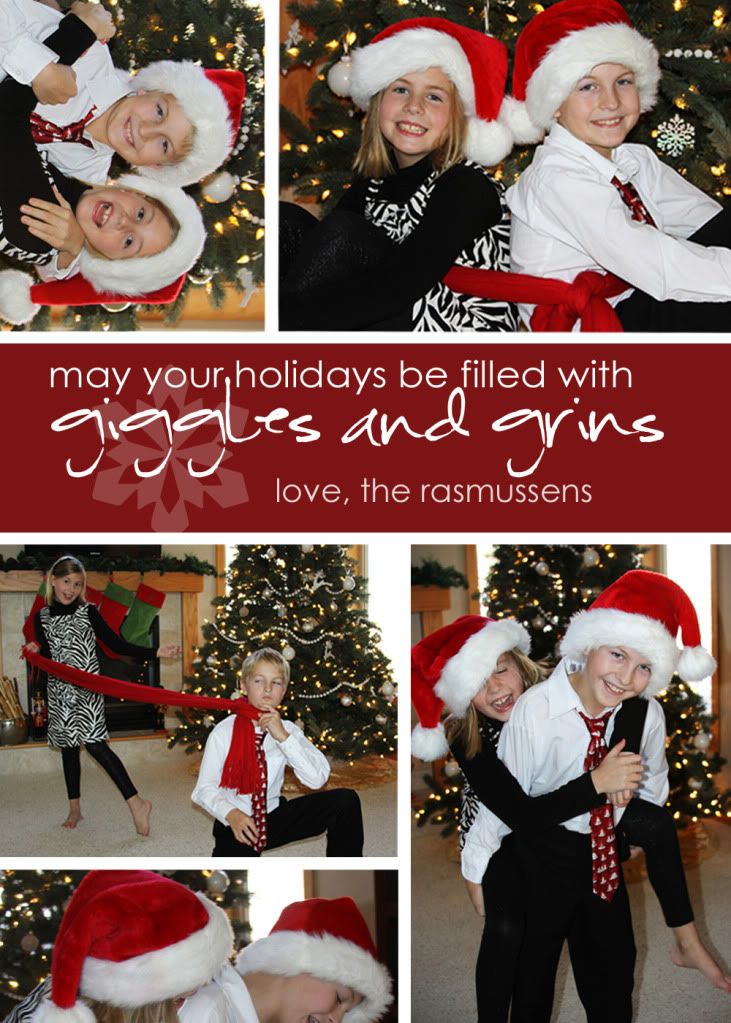 Add that cute frame and it makes it a bit more festive. By the way, that snowflake in the middle (in a lower transparency) is another font. It's called WW flakes and is the letter o. Amazing how cool fonts are.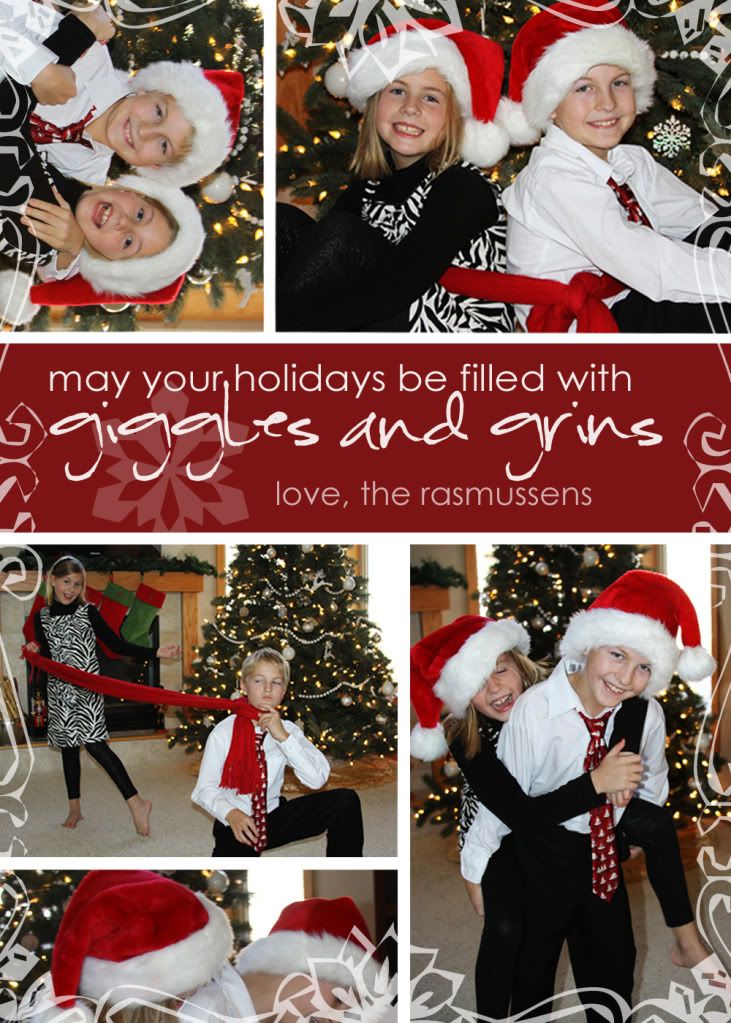 But this is the one that might be sent out. That is, if they ever make it here. I woke recharged and ready to try again. And it worked.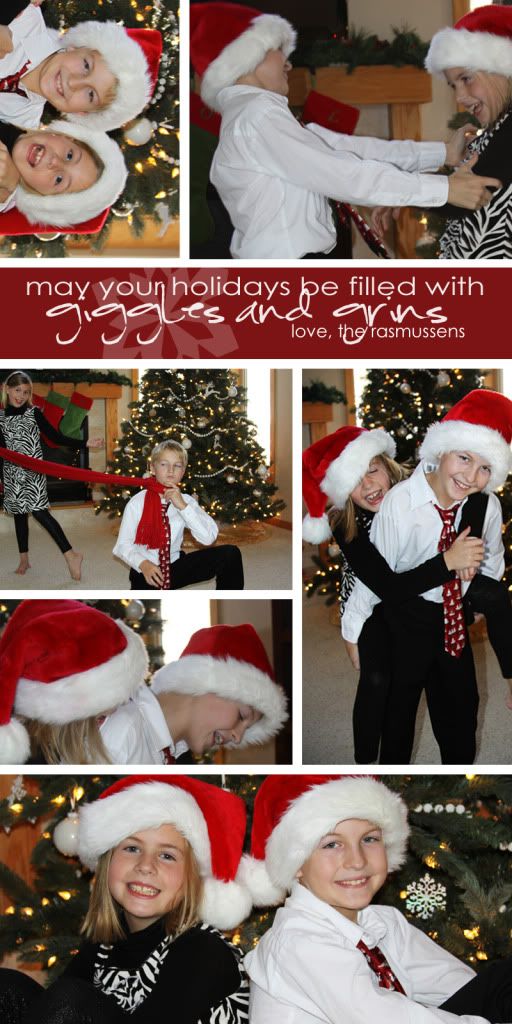 The 25 cards free at seehere.com is still active. If you are a procrastinator like me, the code is 25cards. It comes with the envelopes, but you still pay shipping. It's something.
So... please tell me that I'm not the only one scrambling here in survival mode. Regardless of reasons it'd be nice to know I'm not alone in this Christmas debacle. Or whatever you want to call it.
Now off to get Pokey to school and get to work. Nothing like a 2 hour delay to start the day off right.