You have found your way to Tasty Tuesdays. A place to share your favorite family recipes.
Today I am sharing a favorite Christmas morning treat thanks to my dear friend Vicki Garbett. 4 ingredients and less than 10 minutes is all you need. Throw it together. Let it set overnight. Pop it in the oven for 20-30 min. Voila. Breakfast. Some people call it Monkey Bread. Here it is in all it's glory.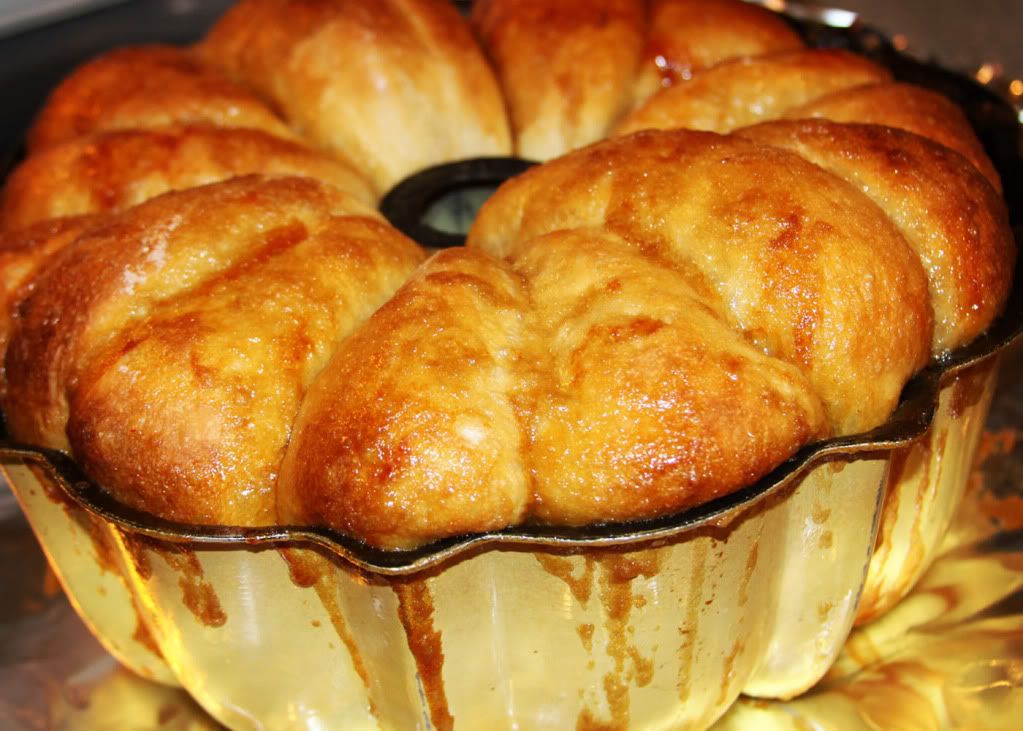 Word to the wise: If you have children that will let you sleep in til nearly 9 AM or a smallish bundt pan you may just want to decrease the amount of rolls to 15-20ish or it might turn out more like this...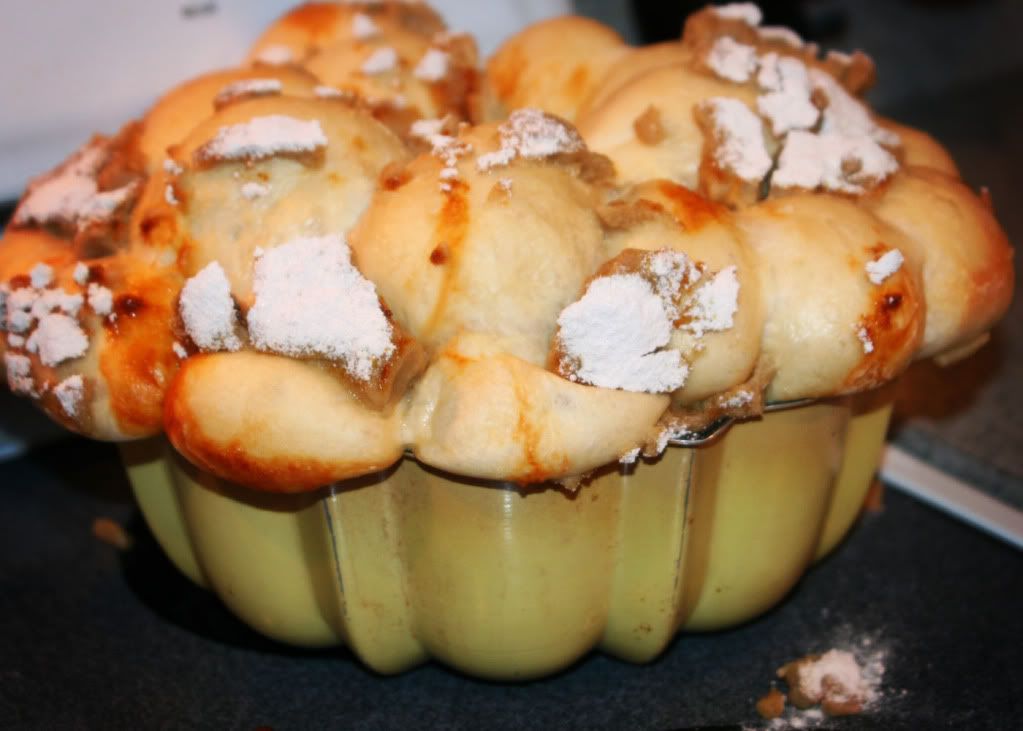 So a bit tempermental, but otherwise a very simple recipe.
Gather your 4 ingredients.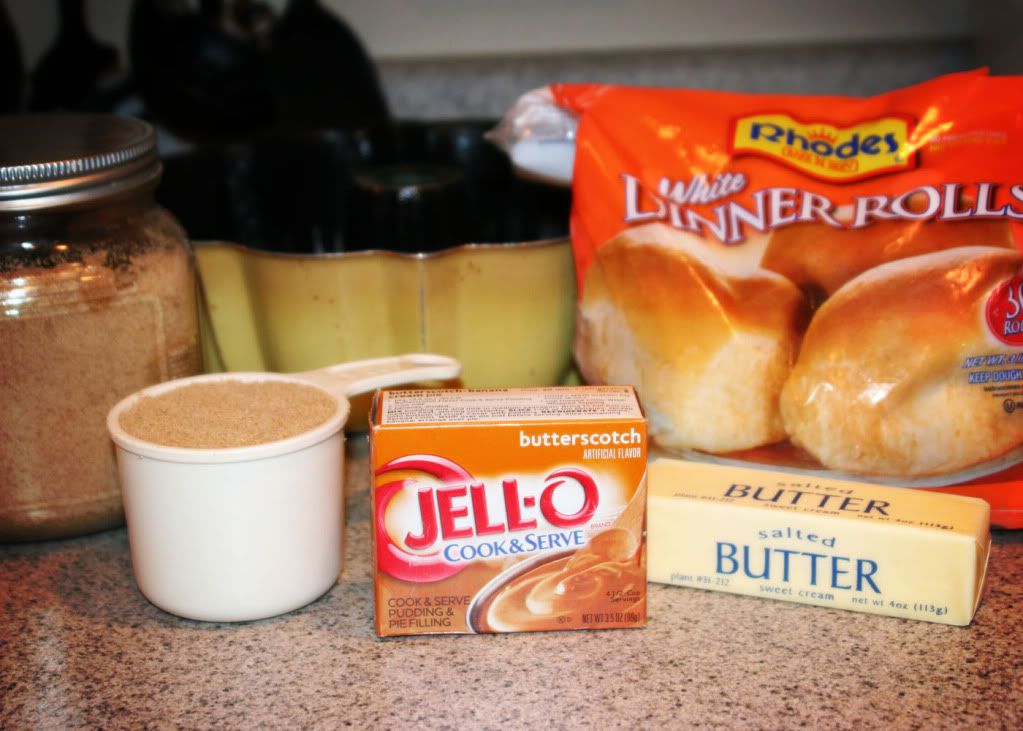 Grease your pan and throw in the frozen rolls.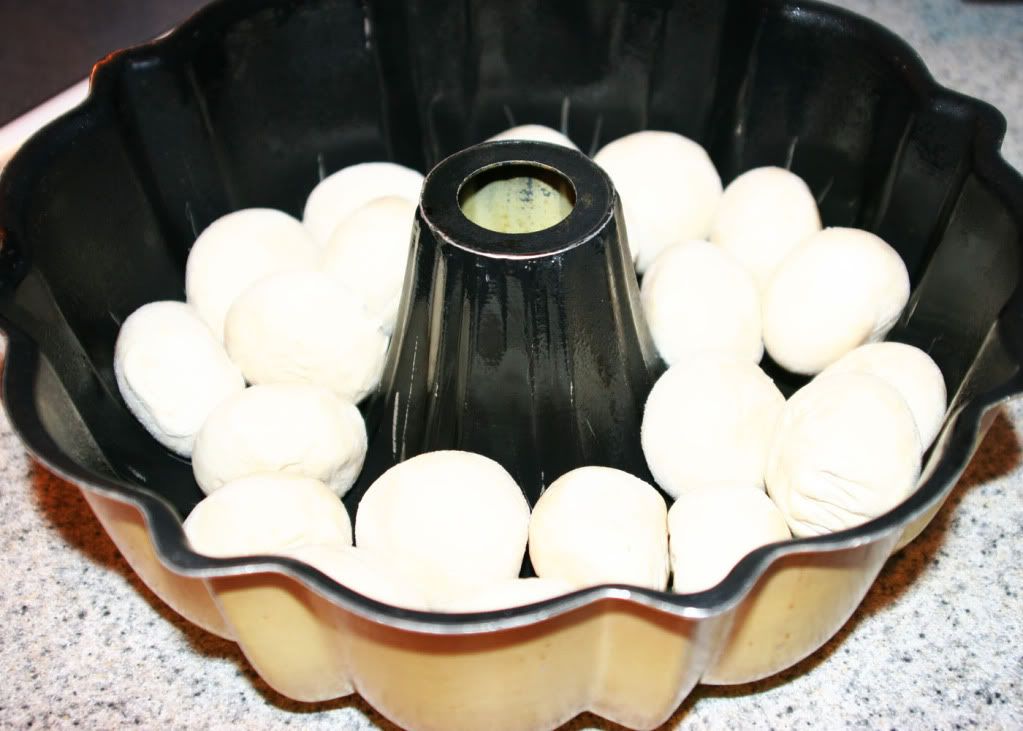 Mix the butter and brown sugar.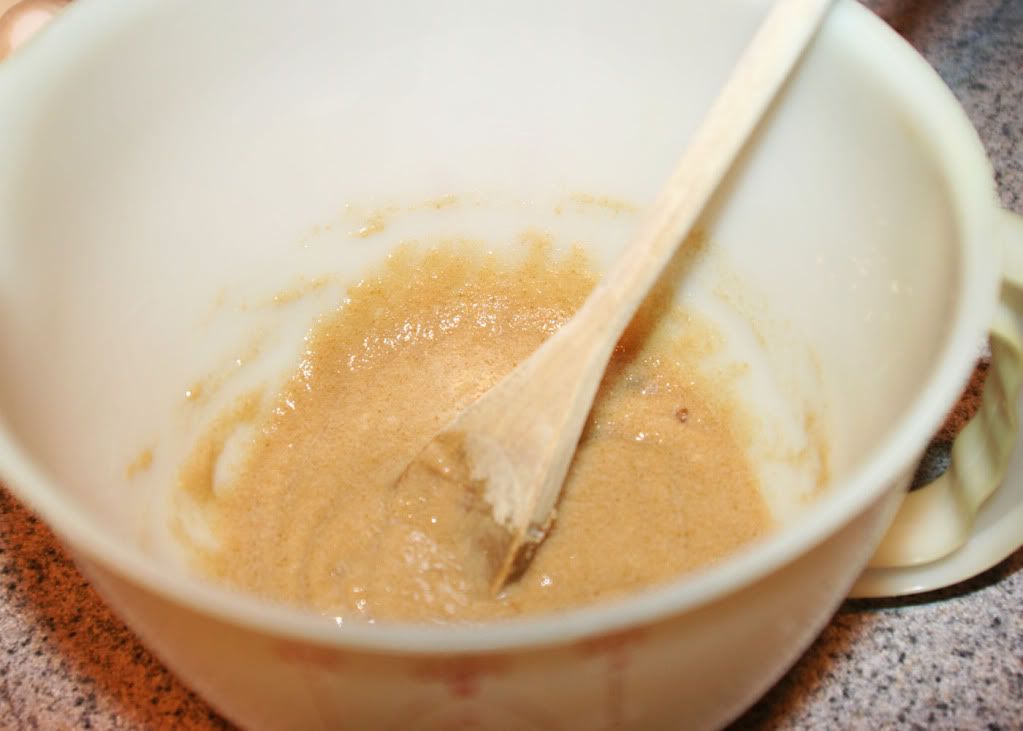 Pour it over the top of the rolls.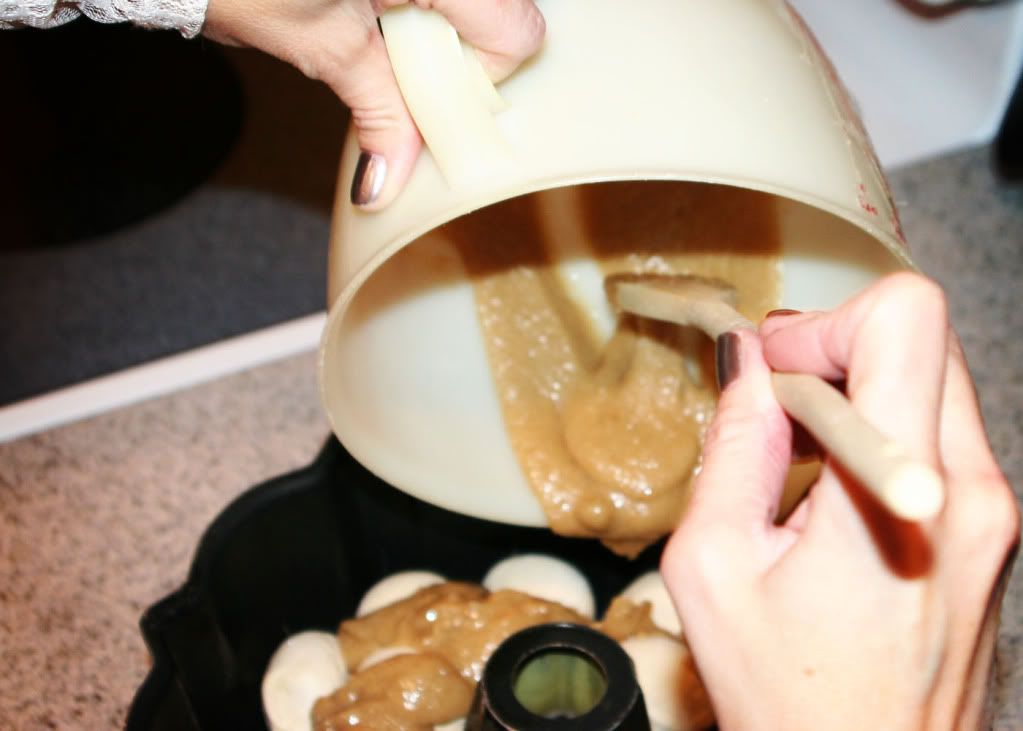 Sprinkle half of the butterscotch pudding over that.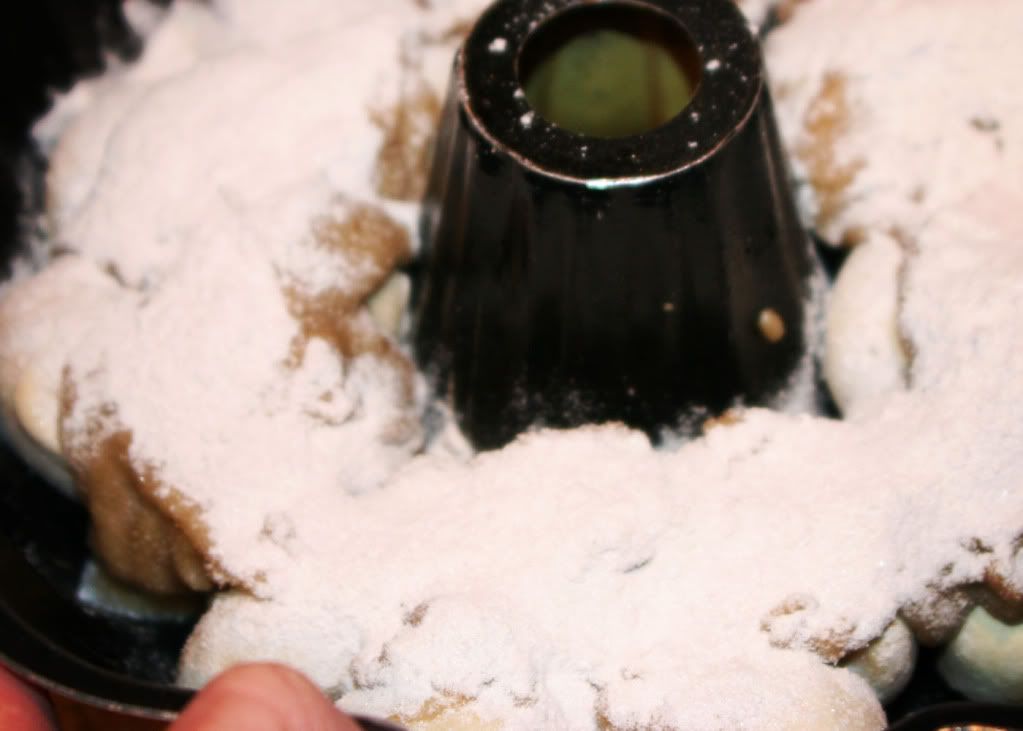 Let it set overnight to rise. Hopefully it won't be quite as large as the photo above. Bake at 350 degrees for 20-30 minutes. Cover with foil the last 5 minutes or so.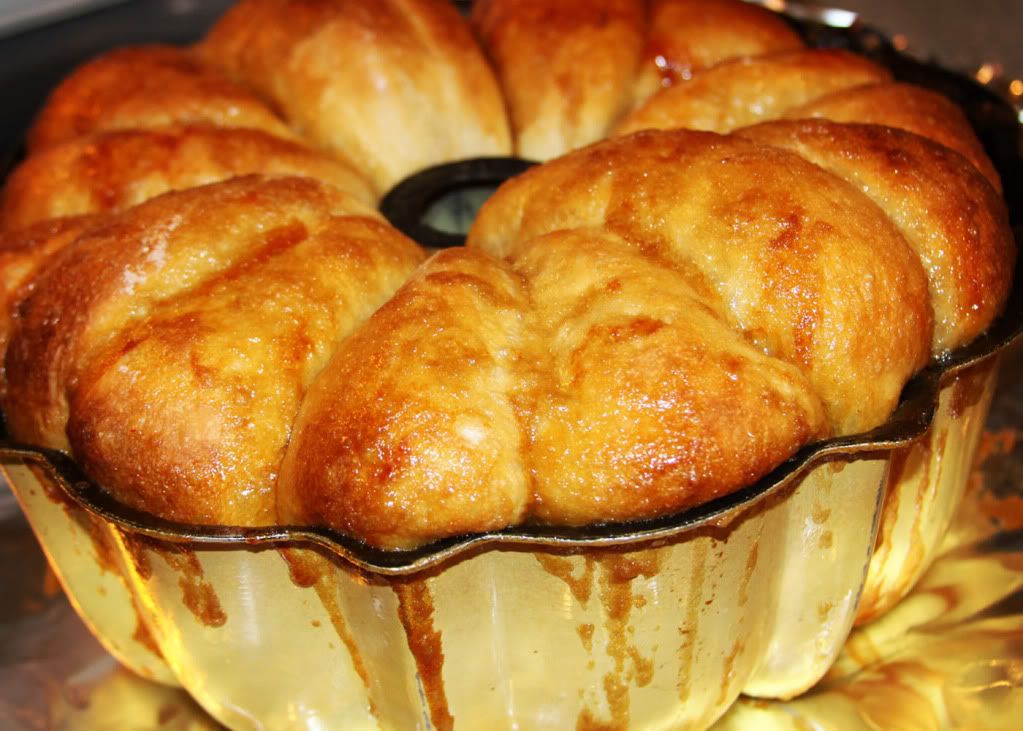 Gooey yumminess perfect-o! Can't ya just smell it?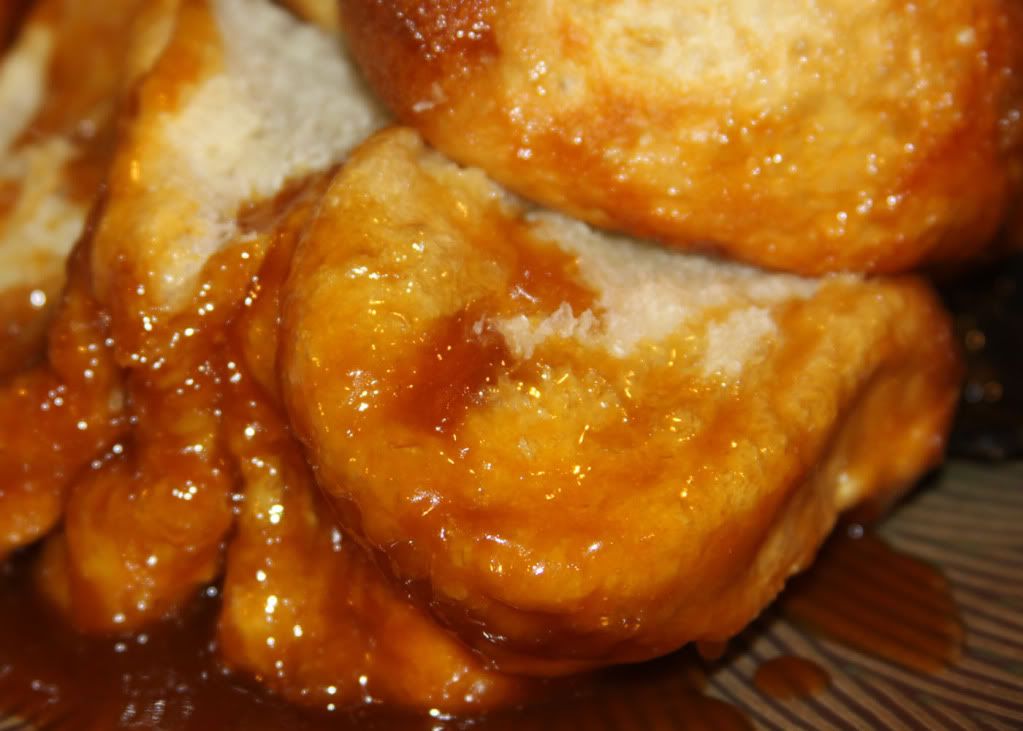 And here is a recipe card for the taking. Enjoy.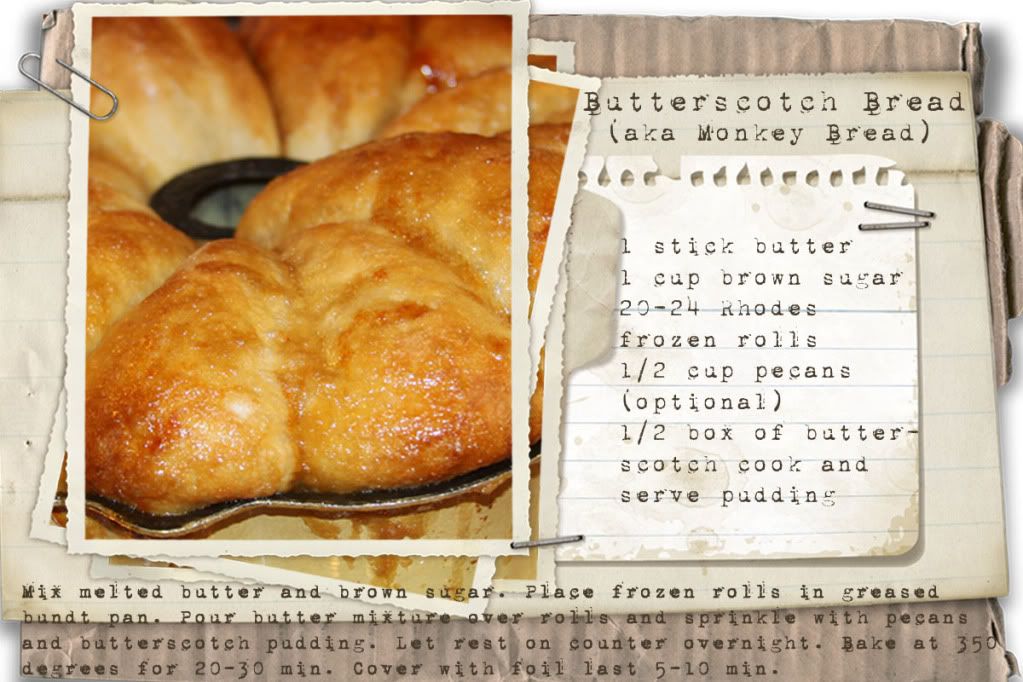 Thanks for stopping by. If you have one to share link it up below, otherwise enjoy the bloghop.
I love Tasty Tuesdays, but am looking to simplify my life in 2011. If you are interested in taking over my Tasty Tuesdays, please contact me via comment or email at lish@mchsi.com.