This one is for all you busy moms out there who are desperately trying to get something healthy down your kid's gullet.
Trust me. I get it. Life is busy. And it ain't slowin down any time soon. But we can't eat fast food every single day, right?
So, a quick, easy, healthy, hearty, yummy meal in a pinch. Perfect for these frigid days, particularly the ones right here in the midwest. Compliments of my sis's MIL.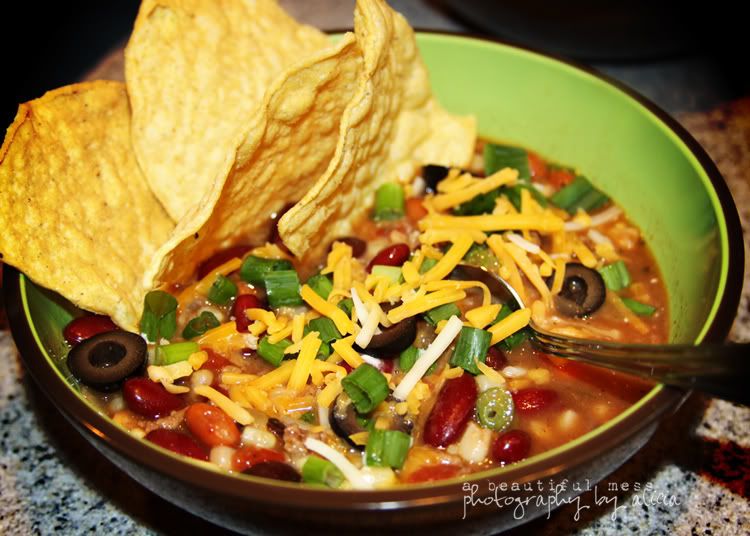 Here's a card to grab. Just save it as an image and print on photo paper or cardstock.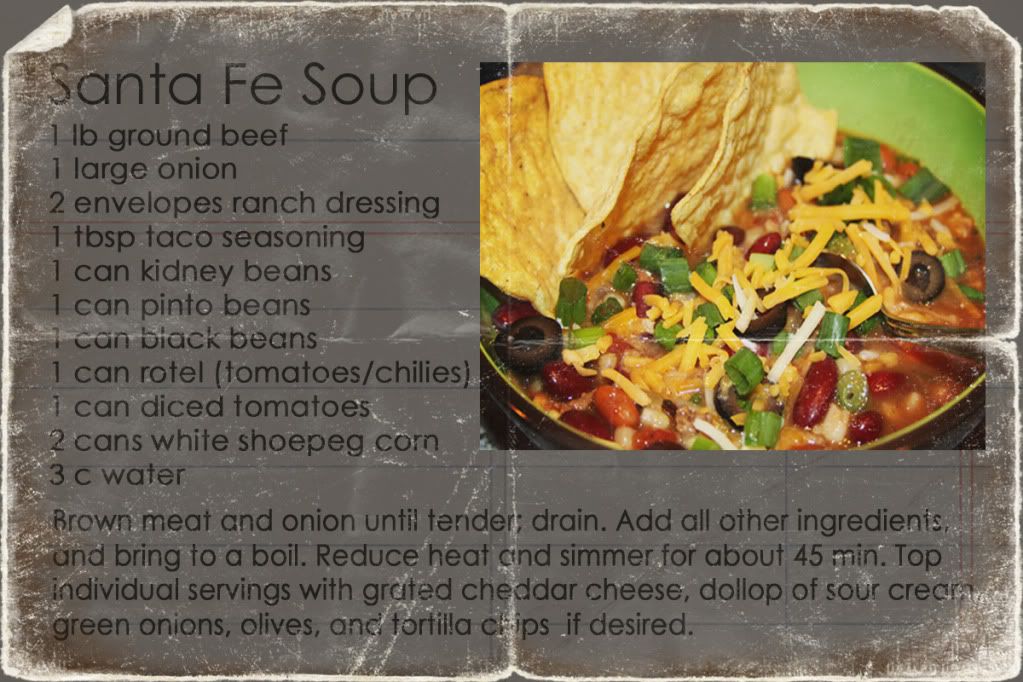 The great part is you can keep most of these canned goods on hand. And if you don't mind using a can opener it could become a fav. No need to drain juice, just throw it all in. Oh, and if you want a healthier version you could opt for ground turkey. Or leave out meat altogether.
My kids loved it. My son went back for seconds. I do realize that not all kids dig beans though, so here's a few non-legume alternatives in case you missed them in some of my previous tasty tuesdays. You can click on the name of recipe at top to see previous post or just snag the card.
Turkey Hash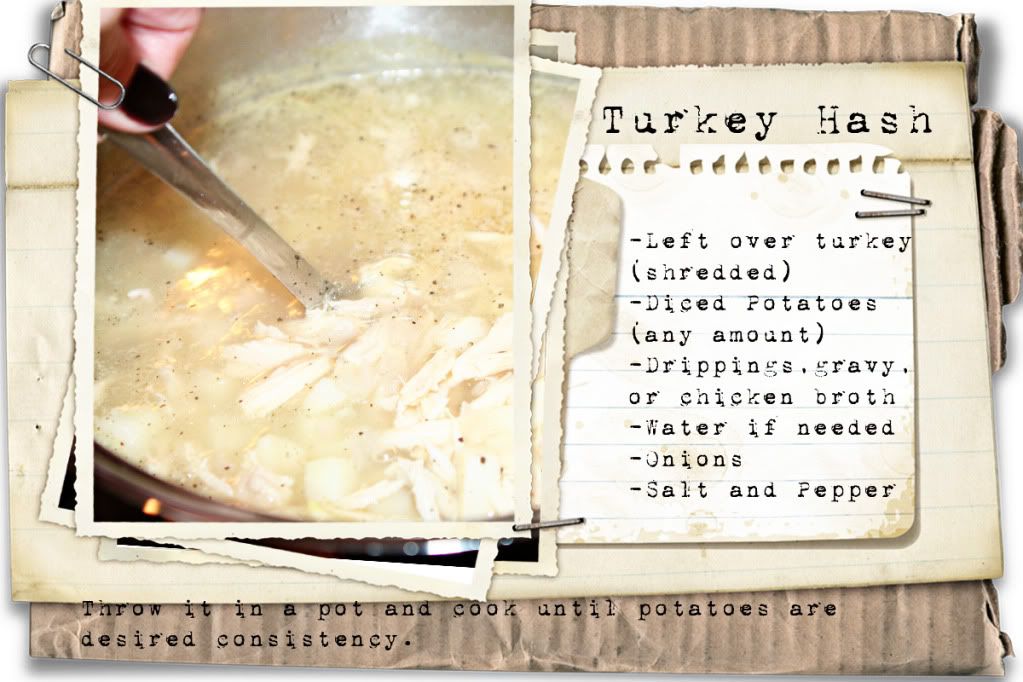 Cheesy Potato Soup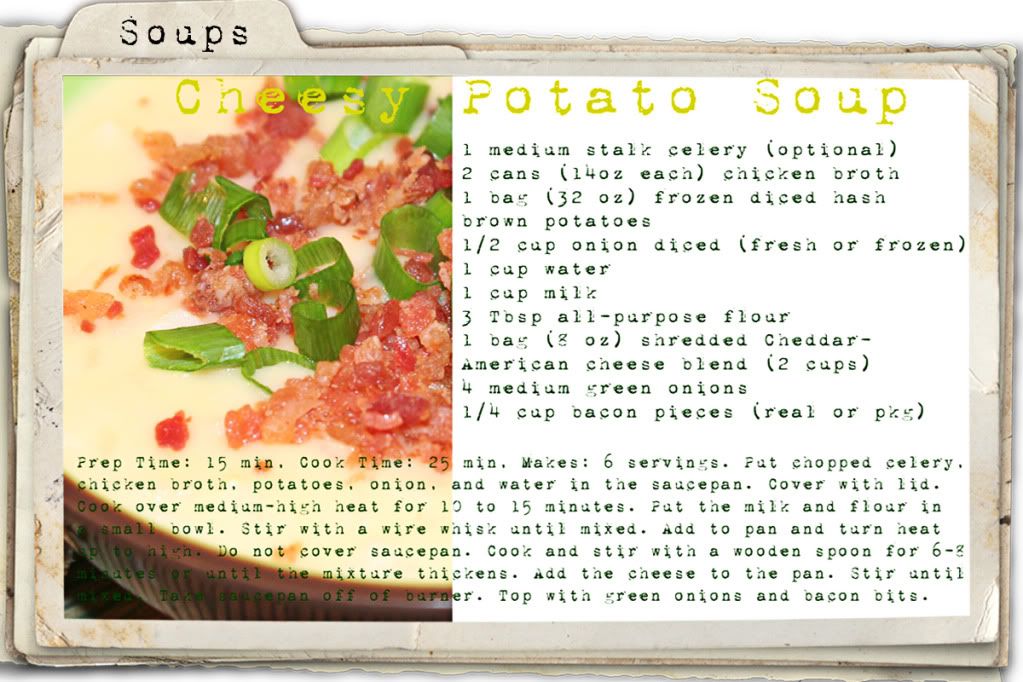 Chicken Noodle Soup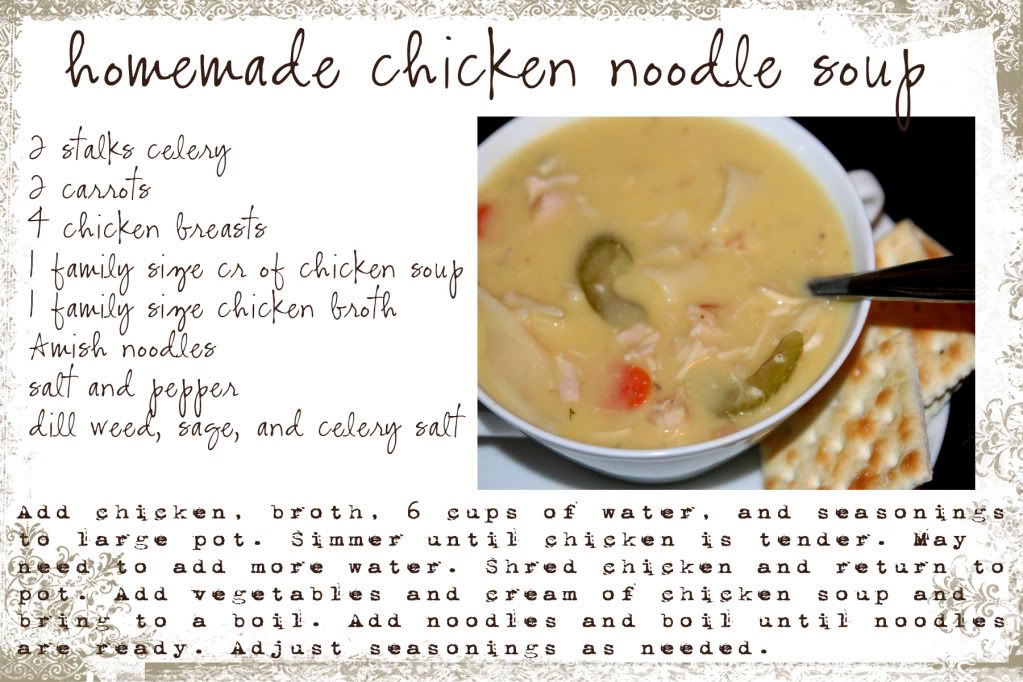 Hope you are staying warm. And if it's summer where you are, don't tell me how nice it is. Thanks for stopping by. If you wanna play, just grab the button and enjoy the bloghop.