I'm talking about none other than my sweet little Pokey, of course. Rightly named because she is the slowest human on planet earth. You can read more about that
here
. And don't let this sweet, little face fool you.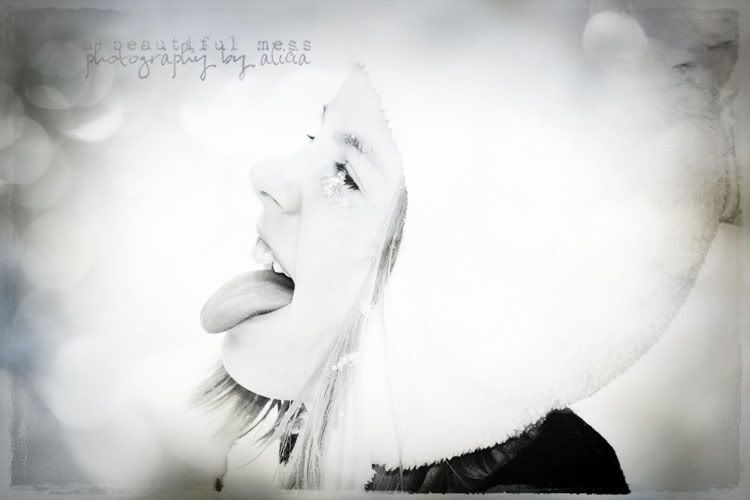 After 2 weeks of being with her 24/7, it was hard to miss the paper trail that followed her.
It wasn't until she stood over my bed at approximately 7 o'clock in the AM with this little number (on the left)...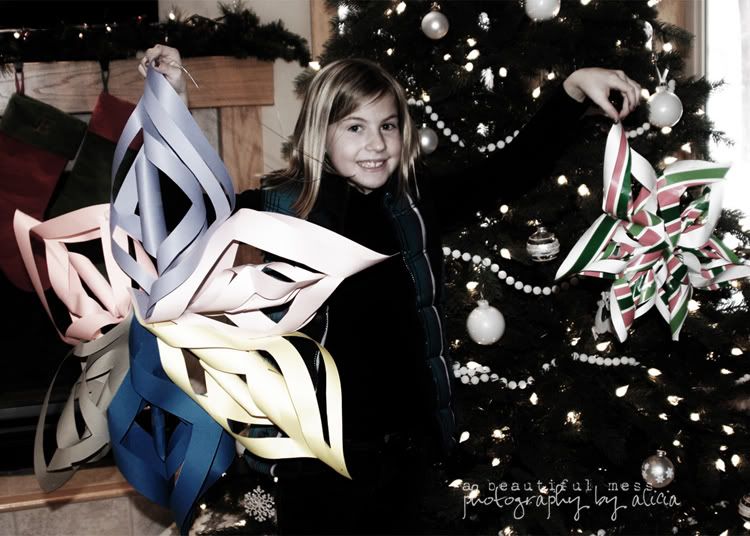 that I realized the extent of her paper fetish. Need I remind you this was a NON-school day? With crusty, slitted eyes I peered in her direction. I even managed a half smile. It was hard to make out, but appeared to be my 12x12 scrapbook sheets. It took a few moments for my eyes to adjust. And that snowflake was the biggest, most perfectly sculpted thing I'd ever laid my tired eyes on.
By the time I made my way out of bed she had made several more of these giganto creations. Oh, and it didn't stop there. Oh no. Before lunch her room was entirely decked out. They were swinging from her fan no less.
Yes, we made a gross error in judgment. Paper princess may have been a more fitting name choice.
When she sets her mind to something there is no stopping her.
She is a force to be reckoned with.


On Christmas Eve we spent the evening with our friends, the Garbetts. Knowing that Vicki would be there to help her, she brought her knitting project so she could finish it for her doll before Christmas. And by golly, she did just that. While we gabbed and played games those little fingers of hers were busy at work.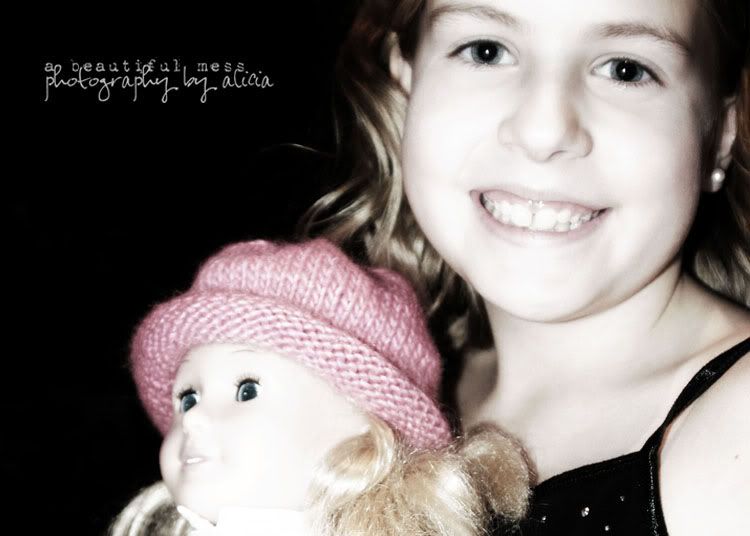 She was stoked to learn that the hat fit her new American Girl Doll from Grandma as well. (Thanks Grandma!)
Pokey has struggled with nail biting most of her life. Before that it was finger sucking. She seems to have a bit of an oral fixation or nervous twitch of sorts. Poor girl has tried so hard and just can't seem to kick the habit. For Christmas I was so excited that she wanted me to paint her nails. Calling it rare would be an understatement for my wannabe tomboy daughter. She actually left it on and by Christmas she even had little white tips.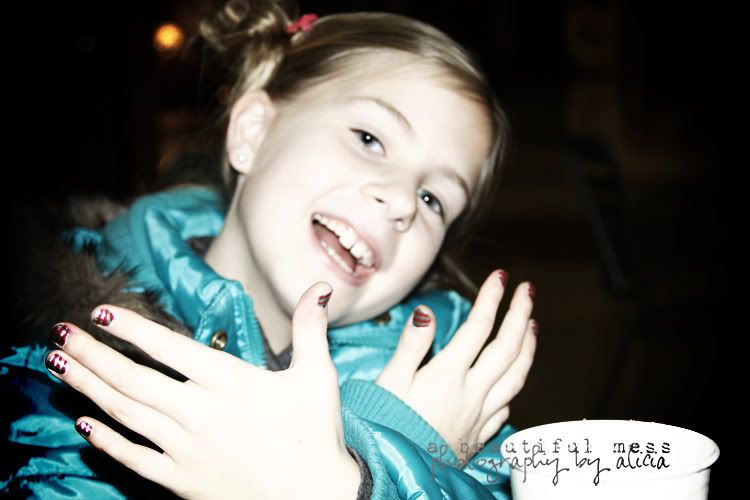 Then she opened a nail art kit from Aunt Tonya. What an inspired gift. It was just the thing she needed to give her that little nudge. The entire break she was so busy focusing on what to paint her nails next that she completely forgot to bite them. Success.
We always try to dress up for special dinners. For Christmas Eve, Pokey insisted on the red skirt that twirled. And who am I to stomp on a little girl's dream? So... she wore that red skirt. And when it started snowing outside she grabbed her boots and hat and headed out to do just that. It was a magical moment captured.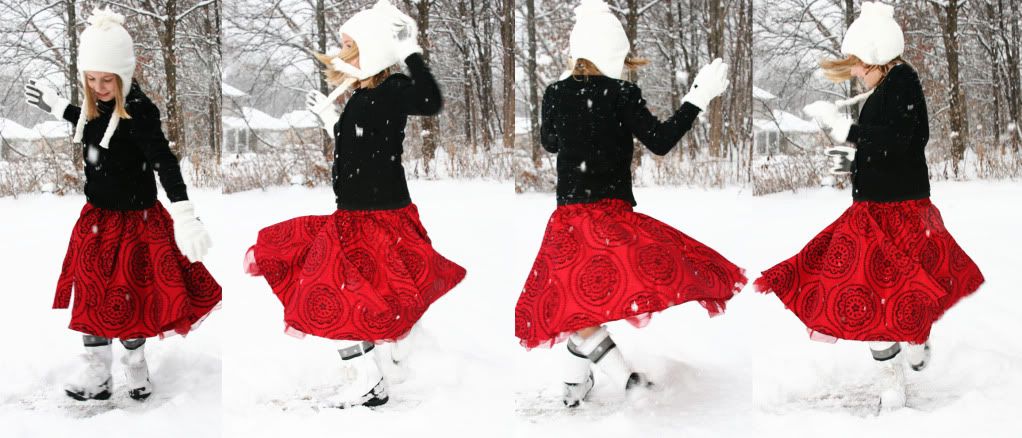 She may be a nail biting, paper schredding, strong willed little girl at times, but
she is MY force to be reckoned with.


And I couldn't be more happy about the person she is becoming. A beautiful, happy, kind-hearted, thoughtful, creative, determined young woman. And I would be lying if I didn't say I was just a little proud.