Today I thought I'd mix it up a bit and participate in a new meme. My niece started one called
All Dressed Up
. She's a riot and I thought it'd be fun to play along, but just so you know these pics were actually taken to practice my photography skills for a couple different classes I'm taking. These are raw, unedited pics. And sometimes when your pics are less than amazing it helps to cluster them together to create a more artistic, interesting flair.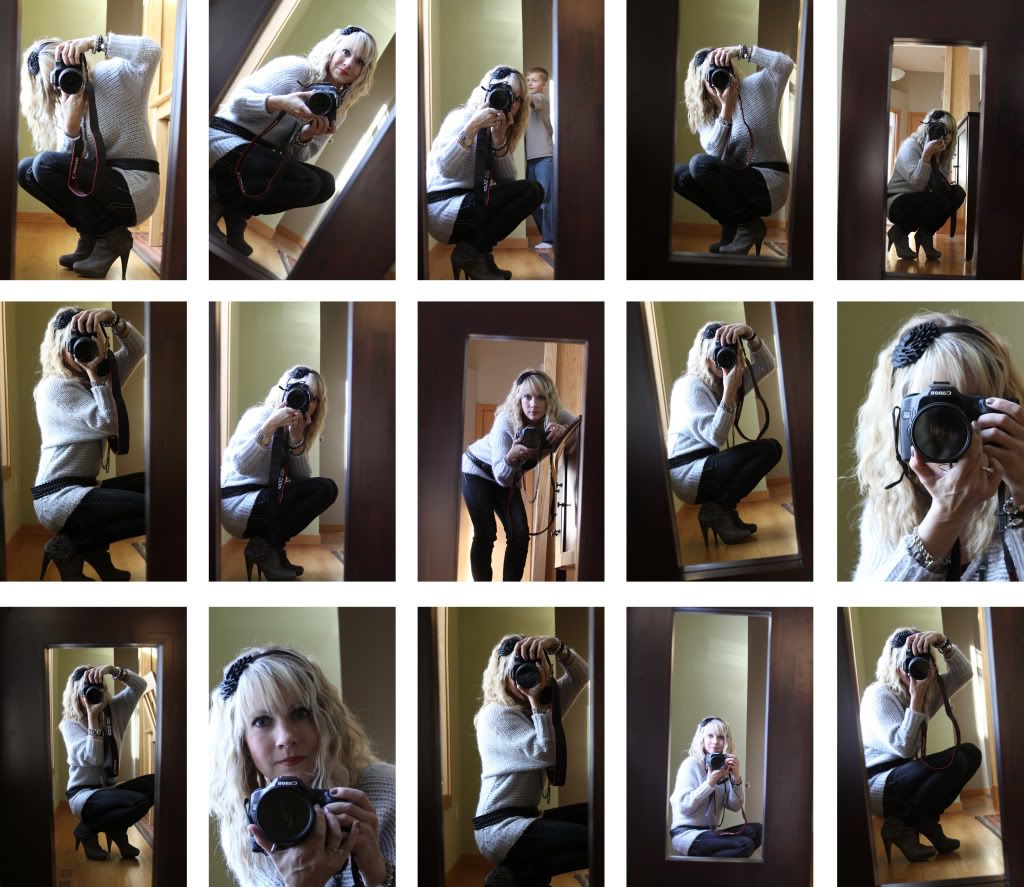 These were snapped a couple hours before a date with hubs. Check out the top center photo of my son trying to give me rabbit ears. Gotta love 'em.

It's hard to get too dressed up when you live in the Frozen Tundra. Last night the temps were around negative 30 with wind chills. You know it's freaking cold when you hear the weatherman say, "And by Sunday it will be a balmy 15 degrees." Human beings should not inhabit or coexist in such wretched conditions. Just sayin... Ok, enough about my winter woes.


Pants: Buckle
Sweater: Gap
Shoes: from sis
Headband: Target
Belt: Thrift Store
Hair: braided and then let down and crimped
And if by any chance you happened to miss my
$1.97 hat from Gap
, make sure to stop by and check it out.