Today I am participating in
Pixel Perfect's Before and After bloghop
. Monica is an amazing photographer who shares free tutorials and tips with all of the wannabes, such as myself. She truly has a gift and is uber-inspirational. If nothing else, just check out some of her work.
When I first got my 50mm lens back in February I immediately started snapping. Anything and everything I could get my hands on. Somehow this pear became lost and long forgotten in the masses of photos, so I thought I'd give it a proper debut today. It is a gem.
This shot is SOOC (straight out of camera).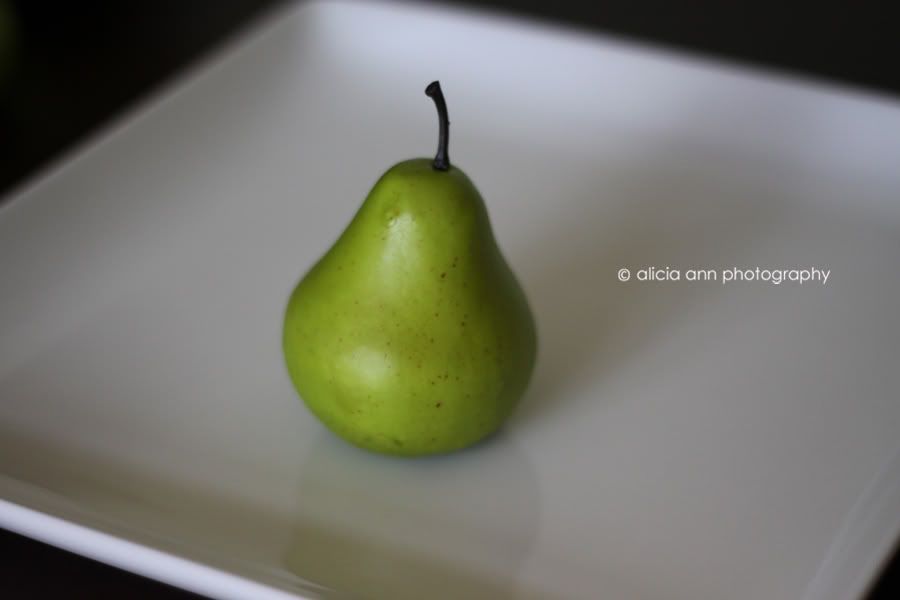 This photo is after it was tweaked.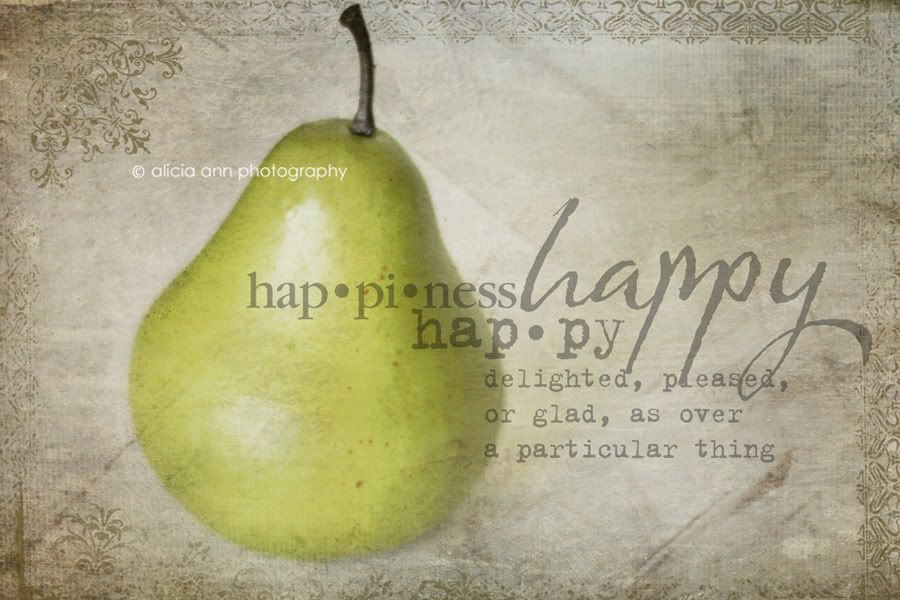 Isn't it amazing how a few tweaks can totally transform an image?
This is the process I used to achieve the after image:
1. Cropped photo.
2. Added a kim klassen texture called love and used soft light blend mode of 89%.
3. Desaturated the image to soften.
4. Added a second texture by paint the moon called plastered and used overlay mode of 75%.
5. Added a layer mask to remove some of the texture from the pear.
6. Copied the texture and used multiply mode of 15% to add depth.
7. Added a jessica sprague border overlay.
8. Added k pertiet text.
9. Saved image in pdd and jpg formats.
10. Flattened and added watermark.
Canon EOS 50D, Canon 50mm f/1.8, and Photoshop Elements 7 were used for this photo.