This photo was snapped a few weeks ago on a nature walk with the kiddos. And although it was a bit of a grey day, I managed to find this gem tucked beneath another branch. To any onlooker it may appear to be just a dead plant taken by old man winter, but my camera managed to find her hidden essence and beauty. Amazing what we can see when we are open to the possibilities. Ironically enough I added Kim Klassen's "grey day" texture to it, then topped it with "silence".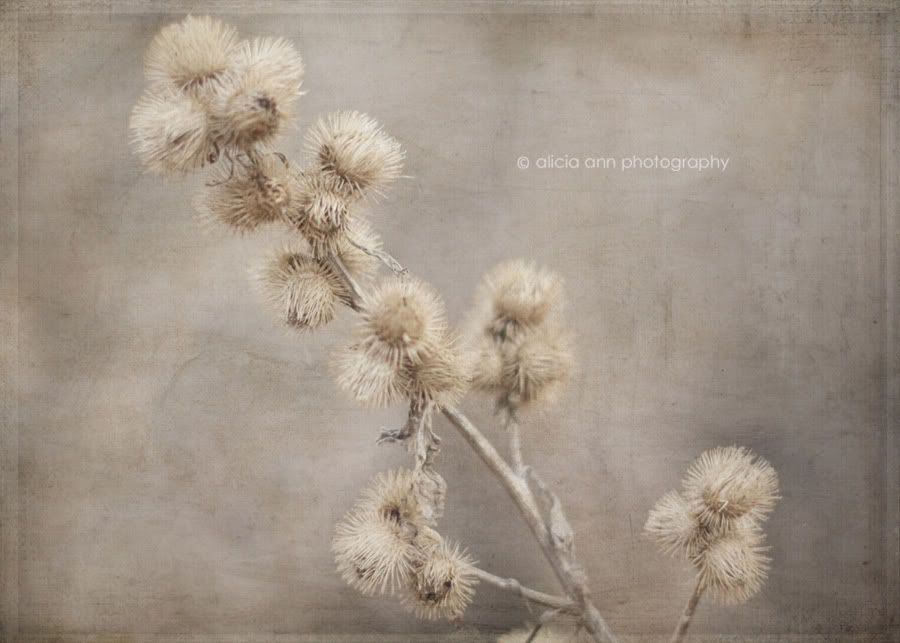 "No winter lasts forever; no spring skips its turn." -Hal Borland
This is the formula for today's image.
Layer 1- Background
Layer 2- Grey Day with soft light 100% opacity
Layer 3- Grey Day with overlay 12% opacity
Layer 4- Silence with multiply 75% opacity
Layer 5- Bumped down the hue/saturation
Layer 6- Watermark
If this post seems depressing make sure to stop back tomorrow. I've been on the hunt for signs of spring here in the midwest and I'm happy to report I have a few surprises to share.
I'm linking this post to
Kim Klassen's Texture Tuesday
. If you have not yet seen her work you must click on the link. She is ah-ma-zing!! I was lucky enough to take one of her classes. She is not only inspiring, but also a fabulous teacher. Her talent is one of a kind.