I am 38 years old. I have been married half of my life. When will I be comfortable in my own skin?
And why must it take a tragic story to make me appreciate what I have been given?
Today as I sat in the hair salon reading the latest (to me) edition of People Magazine, I was surprised by the emotions that overtook me. A story of a mother who gave birth to a beautiful baby and then was suddenly stricken with abdominal pains. Three days later her husband took her to the hospital and she slipped into a coma. She had a rare infection. Her husband had the burden of deciding whether or not to permit the doctors to amputate her limbs to save her life. Today she is a quadruple amputee who is happy to be alive. Happy to be able to watch her children climb the milestones of life. Yet the struggles she must endure on a daily basis are monumental. My heart ached for this woman I didn't even know and it was all I could do to fight back tears.
I couldn't help but be grateful for the body that I have. The arms that reach out and embrace my children. My legs that move me at will wherever I want to go- without any effort. Yet I worry over moles and wrinkles. And imperfections.
(Fan Selfie Shoot inspired by Ashley of Ramblings and Photos.)
Just last week I was riding in the car with hubs complaining about one of my physical flaws and he asked me to stop verbally abusing myself. I of course immediately dismissed the notion as ridiculous. It wasn't until later when I was alone that I allowed myself to really explore the idea. Am I?
I am not sure what happened to me in my childhood that made me so incredibly insecure. I want to love myself. I want to accept myself as I am, but I need to reprogram myself. Not exactly an easy feat.
Jill of Jill Sampter Photography has an
I AM BEAUTIFUL
project currently in progress. A reason to step outside of our comfort zones and in front of the camera. And make a proclamation to the world.
She writes, "It is time we take back what the world has stolen from us – our worth and beauty just as we are!"
So today, I am embracing the person I am. Just as I am. And proclaiming my worth...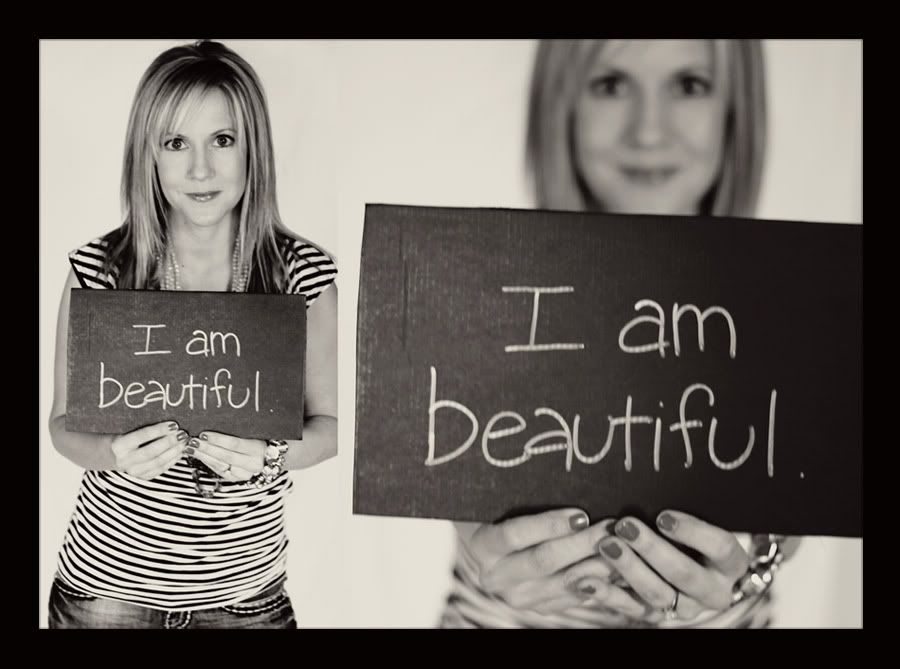 Thank you Jill for helping me find my courage. I challenge each of you to dig deep inside yourselves and find your worth. Embrace your beauty. And celebrate who you are. You are beautiful!