It doesn't take much to make me giddy. A simple bud. A perfect texture. Five minutes of sun.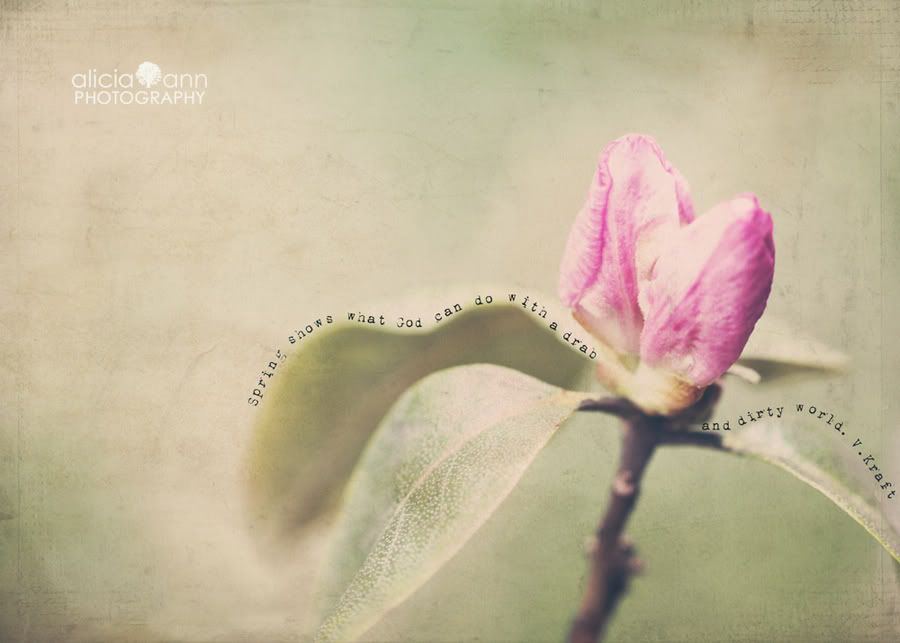 Don't know about you, but for me it's all about the little things.
If you are still following my 30 Days of Spring Photo Challenge, this is day 15 if my count is correct.
It runs through May 15th and you are welcome to join at any time. There are no rules or requirements. And sorry, there are also no prizes at the end. It was started as a way to help get me through the "waiting" part of Spring, as Mother Nature seems to be on her own timetable this year and has forgotten to send the memo. We're in the 40s this week, but it is still a bit too cold for my taste.
You can do as little or as much as you want. Just grab your camera and document what spring looks like to you in your neck of the woods. Today I was ecstatic to find my rhododendron blooming. And the deer haven't even touched them yet.
If you need some inspiration you can check out my
Week One in Review
or my
Is it spring yet?
post. Or better yet, go stop by the
30 Days of Spring flickr page
. Oh my. The photos coming in are exquisite.
If you want to play along, you can add your pics to my
30 Days of Spring flickr group
, you can
tweet it
using the #30dos hashtag, or you can do a post and share it here at
project alicia
. (The linky is over at Day 1.) Grab the button and start snappin.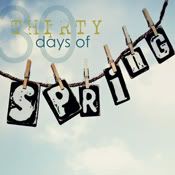 Thank you to all who have shared their spring with me!